After closing out a stellar career that saw him help Academy of Art Men's Basketball reach the Pacific West Conference Tournament each of the past two years, ART U alumnus Victor Ruiz de Carranza will now return to his home country of Spain to compete for Albacete Basket, a professional team in the third division of the Spanish basketball league system.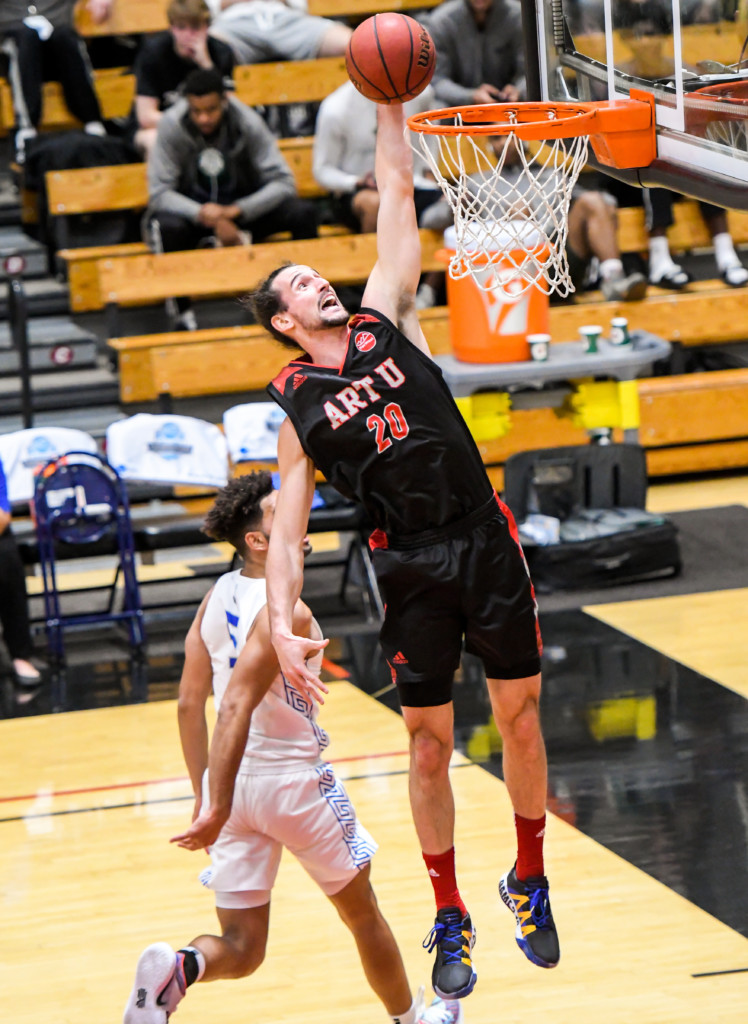 "I could not be happier to keep playing basketball back home in Spain," Ruiz de Carranza said. "Playing professional basketball has always been a goal of mine and something that I wanted to pursue after finishing my college degree. Seeing it happen brings me great joy. I will forever be grateful to ART U, especially all my coaches and teammates who helped me to become a better a player and a better man. I am stoked for this new chapter."
A junior transfer from UH Hilo, Ruiz de Carranza demonstrated his versatility by finishing among many of ART U's career statistical leaders after his junior and senior seasons with the Urban Knights. He ended second in rebounds (377) as well as sixth in assists (155), and 10th in both field goal percentage (.445) and blocked shots (23). This past year, Ruiz de Carranza was the second leading rebounder on the team (minimum of 10 games played), averaging 6.5 boards per game and his 196 rebounds surpassed his previous high of 181 for third-most in school history for a single season. Thriving in the School of Communications & Media Technologies, Ruiz de Carranza was also Academic All-PacWest and selected to the NABC Honors Court in each of his two years at Academy of Art prior to his 2020 graduation.
Albacete Basket, based in Albacete, Castile-La Mancha, was founded in 2012 and has competed in LEB Plata since the 2016-17 season. Starting as a merger of the senior teams of the city's two clubs (CABA and EBA), Albacete Basket has finished with 21 or more wins in four seasons with its result coming in 2015-16 when the team went 24-5 and completed the regular season as the leader of its 14-member group to advance to the country's third division.
"I am incredibly excited for this opportunity for Vic," said head coach Scott Waterman. "Vic was a major reason for our success last season and I know he will continue to elevate his game. Being able to continue his professional basketball career in his home country will provide him an immense sense of pride!"