By Nina Tabios
When San Francisco ordered the entire city to shelter-in-place back in March, the mandate threw a curveball right in the middle of the Spring 2020 semester at Academy of Art University. For Jason Weesner, the successful adjustment to rapidly changing circumstances relied on something only 20 years of experience in the game design industry could provide.
"In my time as a game designer, [I've] had to pivot on a major idea really quickly," Weesner said from his home in San Mateo. "We'd work on something for months, then we'd realize it doesn't work and have to come up with a decision and change that made sense within hours. Oftentimes, it comes down to what can we do to get this made if we don't have everything yet."
Taking that mindset and applying it to his role as online director and instructor in the School of Game Development, Weesner was able to respond to the types of challenges that may come for those new to virtual learning.
"Even when I'm not doing schoolwork, I always keep [messaging service] Discord open on the side," he said. "I'm the sort of person that tries to be available as much as possible. I'm respectful of the fact that, at this point, everyone has different schedules. Now, I can afford the time to be available more often."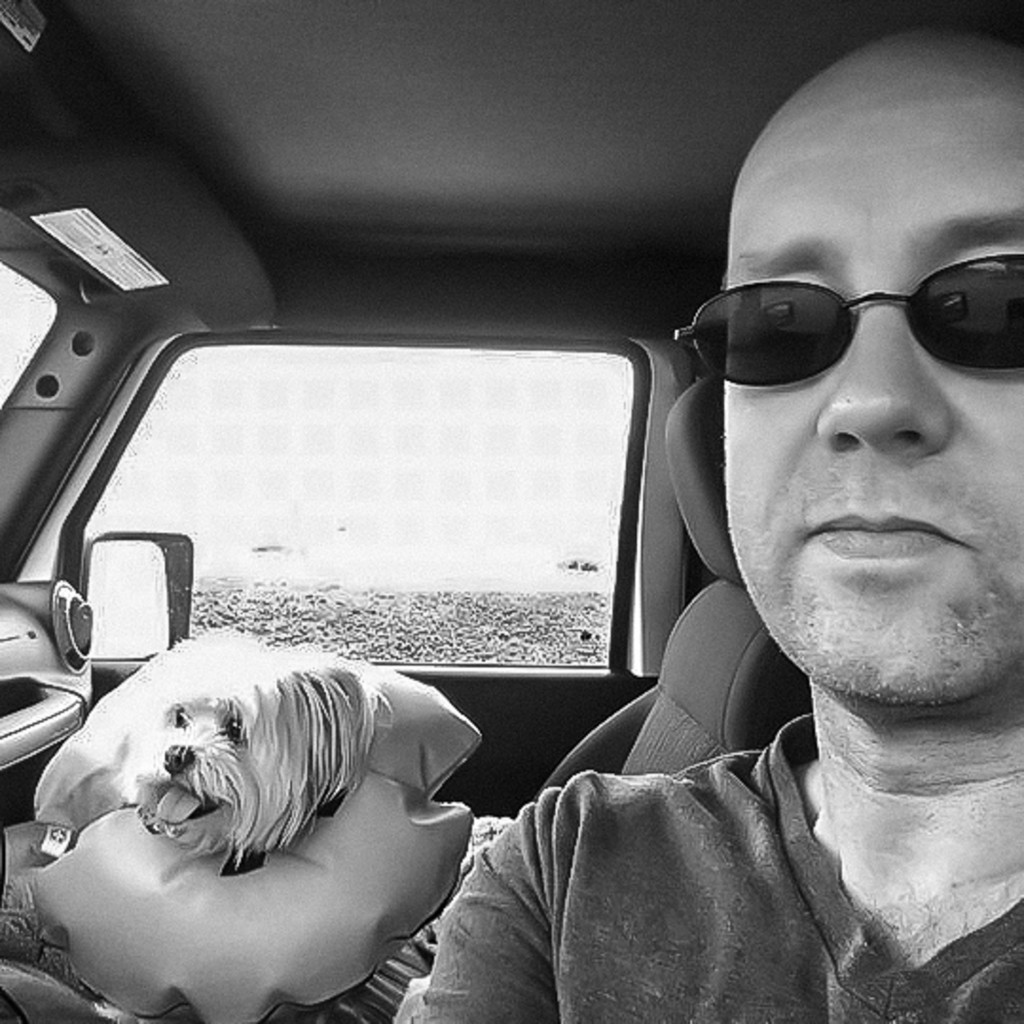 Art U News spoke with Weesner on how the pandemic has impacted his approach to teaching and why this moment in time could help build the bridge between online and on-site students.
How did you get into your current role here at the Academy?
My role originally was a full-time teacher for video game design, which—a quick version of that—is a combination of architecture, creative writing, and programming. Professionally, I was in the video game industry for 25 years and decided to get out when the realities of what they expected out of me time-wise did not match up with what I wanted to do with my life. So, I became interested in teaching and I started at the Academy in 2012.
I became the online director for the gaming department last year when the previous online director was hired at another company. Between the classes, I teach for both the undergraduate and graduate programs, both on-site and online. I also take care of anything that comes up in the online department, whether it's students, faculty, or courses, anything like that.
Is your approach to teaching gaming different between on-site and online?
I don't come from a teaching background at all, but I do have a ton of experience in my field. So, my approach to teaching, whether it's on-site or online, is a conversation relating my experience to all these students. I've done the thing they want to do so I think they can learn from my experience.
The major difference between on-site and online is that for on-site students, they are required to be at school at a certain time, so I have a guaranteed audience when I'm standing there. With the online department, it's a bit of an adjustment because these students are people who have lives outside of school that aren't necessarily compatible with attending school during specific hours. They take these classes because it's flexible for them and they can mesh their personal and professional lives and learning all together at the same time. So, I really have to be present in different ways for both.
How has the pandemic affected your home and work life?
I've been an introvert my entire life, so I feel like I've been training for this moment my entire life now. For me, this is a very comfortable space to be in. I find it a little bit more creative than working in the office, though I do miss human interaction. I think I've been busier since I've been working from home than I have been when I was in the office.
As far as classes, the transition was an interesting one. There's an immediacy [to] it all. When I have a classroom in front of me, I can gauge their reactions, I can tell whether they're involved with what I'm teaching moment to moment. Now that we've gone online, that part of teaching is now different. But since I've been teaching online for years now, the process now for myself and other faculty members is finding out ways to re-engage these on-site students in the online format.
What are some of the positives you've found to making this switch to online?
I have a board game class where students were assigned to work in teams of two. Now that the class has gone online there's not a single person in that class that's in the same city, state or country at this point—one of them is in Taiwan. So, they're asking, how do they make a board game if they're not physically with their partners if they don't have all the materials?
That's how it's going to be if they're in a creative industry: How can we make this happen? How can we force it into existence? That's one of the good things about this, it's forcing students into that position. Without the right tools, what can you do? It's become an opportunity to teach these students that they have to be more resourceful.
Now that all of your classes are digital, how has that influenced your role as online director?
I'm trying to create more cross-pollination between online and on-site students. As online director, it's harder for online students to feel a sense of community with each other and the school. They're spread all over the country, sometimes overseas, so it's really difficult to create community when people are dispersed all over the place.
For my board game class, I actually had a playtest session one weekend and I had my on-site and online students at the same time testing each other's games over Zoom. And that was really cool. I've been trying to do more of that, and I know other instructors are, too, and
it's creating more of an inclusive community where the online students actually feel they're part of the on-site experience. And I think it's making the on-site students a bit more sympathetic to how online students experience school as well.
Do you think working remotely could work for major game studios?
Absolutely. I keep in touch with everyone I've ever worked with and I have a friend who is working on a very large project at a big studio here in the Bay Area. He's working from home, dealing with an incredible amount of data every day and he said surprisingly enough it's working fantastic. They still do their stand-up meetings in the morning. At night, he downloads the latest data overnight and it's ready for him in the morning. He tells me his work feels more focused now. And when I asked if he thinks that's sustainable, he said they'd still need that office presence when they're still in the same room together but, at the same time, they're still able to do the same things from home. So, it hasn't been a problem so far.
What's your advice for students at this time?
I think it helps students realize that if this is something you want to do—if you want to be in the game industry—you have to want it. You have to have a mentality of doing whatever it takes to get in there. When we move to an online format like that, students realize that they have to put in a lot more work, put in more communication, really develop those relationships with your instructors, and I think on-site students are going to be learning that lesson now. You're not in a classroom anymore learning in front of everybody, you're not required to be on campus. It really becomes about you really making an effort to make this happen. This time in history can either be something that sidelines your education or career or it's something that's going to make you better and stronger in what you do.
This interview has been edited and condensed for clarity.