By Nina Tabios
When Jaimie Ota was encouraged to submit her projects to the prestigious, international A′ Design Award & Competition in early 2020, she didn't think she was ready. The second-year online School of Industrial Design (IND) student at Academy of Art University was convinced her product designs had no shot at getting nominated, let alone winning. But someone else thought otherwise.
One day, in mid-March, Ota received a surprising email. An A′ Design executive account manager named Elena Miller invited her to submit two designs: a lampshade and a spatula. Newly inspired, Ota took all of spring break to refine and submit a total of three projects: the lampshade, the spatula, and a coffee table—just before the April deadline.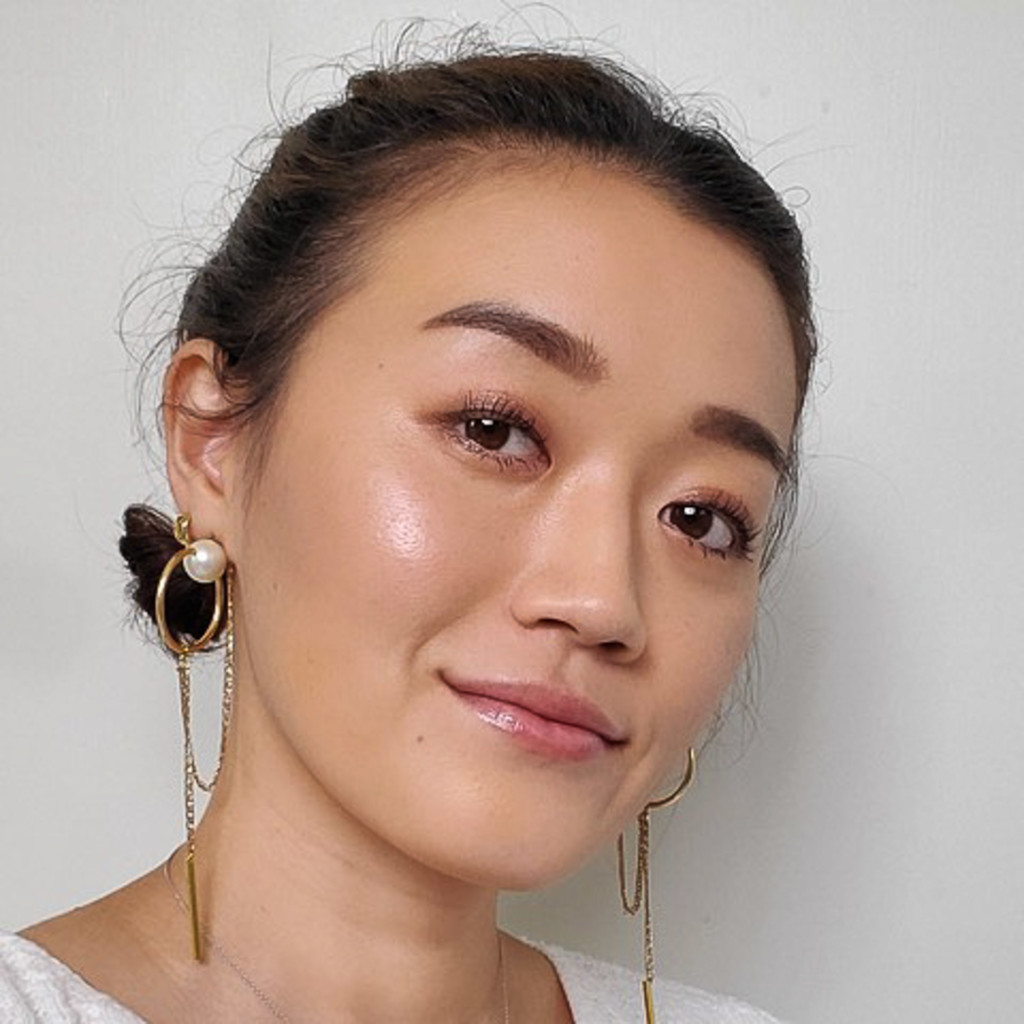 A few weeks later, that mad dash to the finish line paid off when Ota's final entry, the coffee table, was awarded an Iron A′ Design Award in the Furniture, Decorative Items, and Homeware Design 2019-2020 category. Additionally, her lampshade design also earned the Runner-Up Award in the Lighting Products and Lighting Projects Design 2019-2020 category.
"I had no idea that my work would reach out to people," said Ota, who is based out of Monterey Park in Los Angeles county. "I'm still a student in the foundation phase and hadn't pushed myself career-wise in the design field. But it was a nice change to just be noticed and to give myself the confidence that I'm [headed] in the right direction."
Ota said her creative streak started as a kid. She had an appreciation for many mediums, from painting to illustration to graphic design, which came together in her visual communications at the Fashion Institute of Design & Merchandising. Graduating cum laude, Ota was then hired by a visual props manufacturer to create and design storefront displays for major retailers, like Macy's, Nordstrom, and St. John. She especially enjoyed making props and eventually realized she could do more with it.
"I figured out that I liked helping people and I wanted to do that through design," she said. "I thought it was an effective way to help people with their lifestyle while learning how to identify problems, develop ideas, and through a process, create efficient solutions."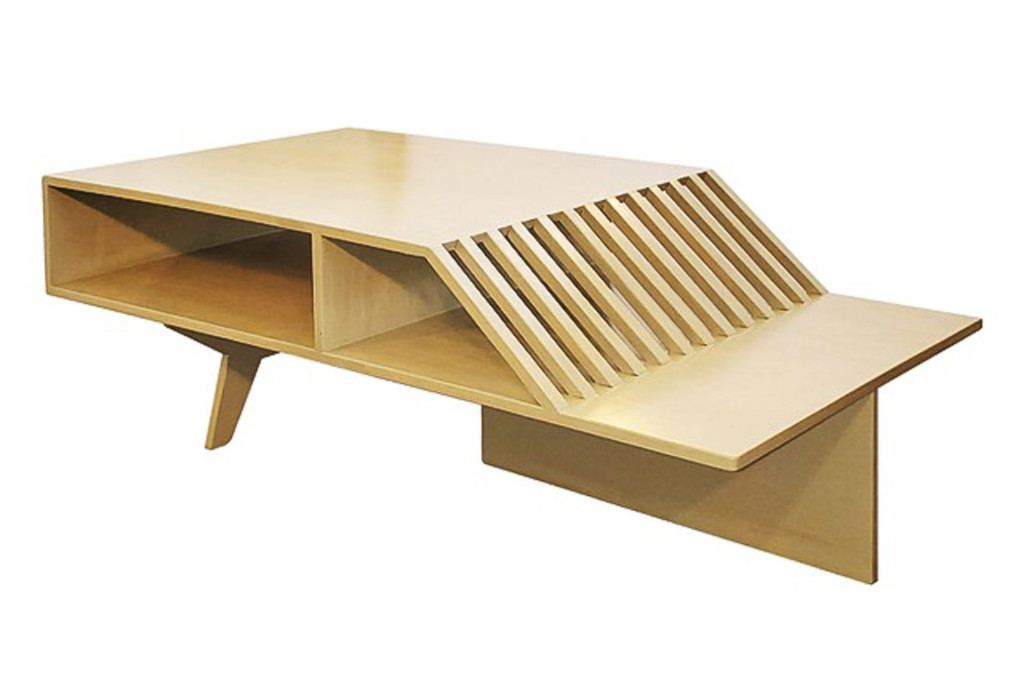 Ota's award-winning coffee table, called "Vadr," embodies a lot of these principles. Made out of plywood and inspired by mid-century modern design, Ota played with angles to create not just an intriguing, piano-life profile but to also work in subtle, concealable storage.
"A piano has this refined elegance to it, and I wanted to mix styles with mid-century," she said. "I figured why not play with it; I wanted to play with juxtaposition, perspective, and also challenge myself by going away from traditional design pieces."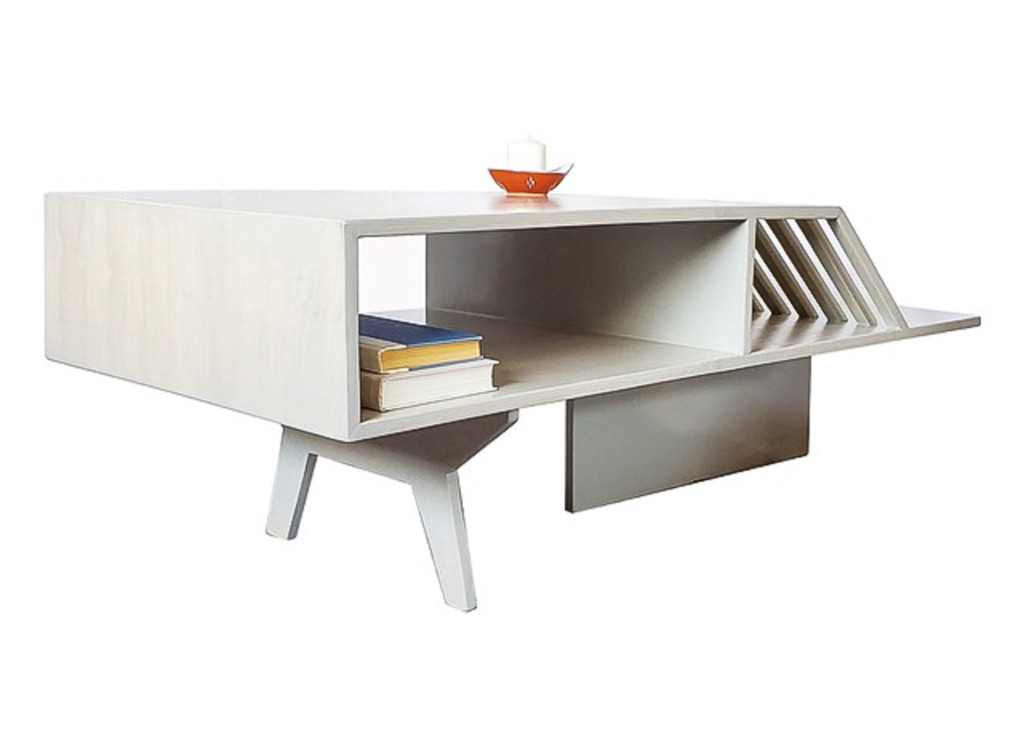 The table idea originally formed in prototyping instructor Andrew Putman's sketch modeling class in the Fall 2018 semester. He explained the intention of the online version of this class is for students to learn how to create sound, clear drawings to pass along to a vendor to laser cut and assemble.
But to make the "Vadr" coffee table competition-ready, Ota took fabrication into her own hands. Downloading the initial sketches into AutoCAD, the software measured proportions, tested scalability and provided the information she needed to build a full-scale model herself. After it was assembled and stained, Ota even made a makeshift photo studio at home to photograph the table into a scene.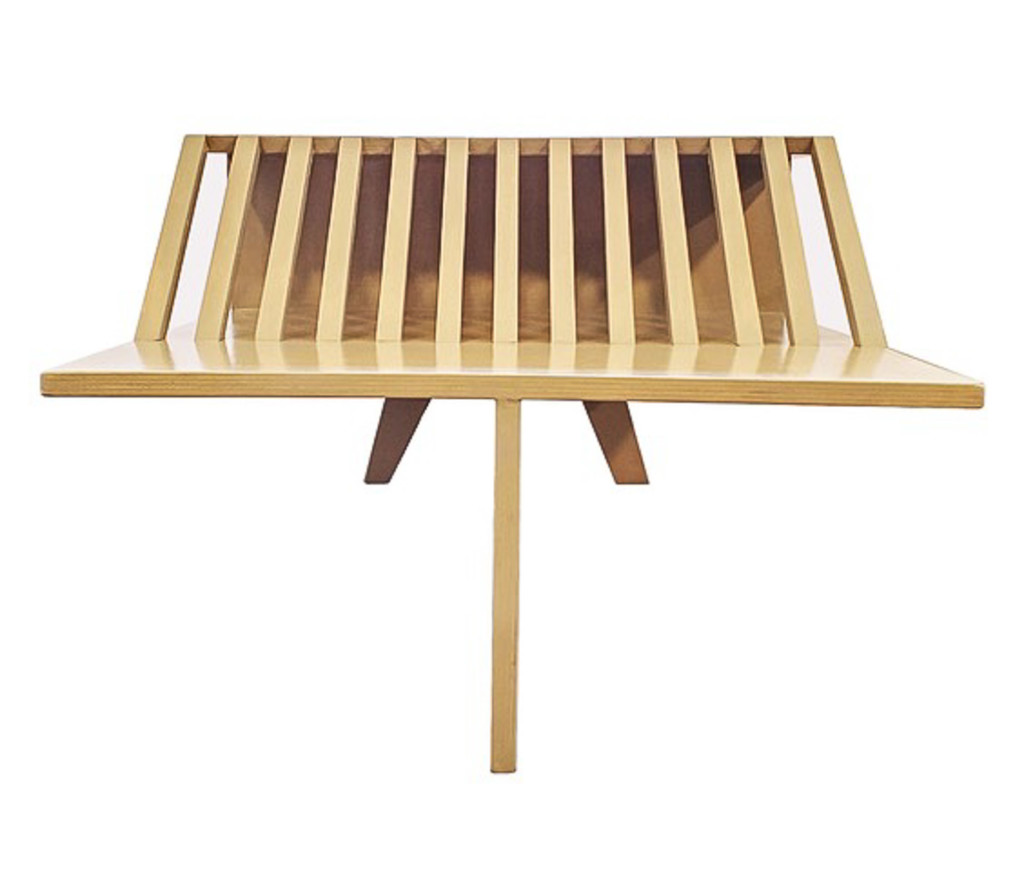 "It's not often someone will take those big strides and fabricate the model themselves," Putman said. "Her portfolio shows a whole array of tools that she used to actually complete the project. Chop saw, drill, jig saw—it was really cool to see her both digest the design direction and fabrication direction, which you can imagine speak two different languages."
Winning an A′ Design Award puts Ota in a unique camp of world-renowned designers and creators. It's a major vote of confidence as she continues down her path to product design, where she hopes to land a job for a company like IDEO, Nike, or furniture company Herman Miller.
But until then, her focus is locked on perfecting the craft and finding her niche in it.
"For me, it's really about finding those little things that perk your interest and developing them further," Ota said. "If it's something you're interested in, pursue it and see where it goes. I think it's important to really explore what there is in the world and try to figure it out."