By Greta Chiocchetti
Online students at Academy of Art University enjoy the flexibility of studying remotely along with the invaluable opportunity of learning from distinguished industry professionals. But despite the many advantages of online learning, there can be challenges—students often work by themselves and can miss out on opportunities to collaborate with their peers.
Diana Coco-Russell, who has been an instructor in the School of Animation & Visual Effects (ANM) for 10 years, began teaching her classes entirely online at the beginning of the Spring 2020 semester. When on-site classes at the Academy transitioned to online learning in March due to the COVID-19 pandemic, Coco-Russell took advantage of the University's new offering of Zoom video conferencing and encouraged students from each of her four classes to tune in to an optional weekly meeting for some valuable face-to-face instruction. Coco-Russell suggested that students try to get together on their own for a study group, knowing from her years of experience teaching both on-site and remote students that the effects of student collaboration were "game-changers in terms of [students'] growth and success."
Ryan Szeto, a first-year M.F.A. 3-D animation student, invited his classmates to work together through a post on their class' online forum, but it was difficult to set up a meeting time that worked for everyone, as students were in many different time zones. Julie Kukreja, a first-year visual development M.F.A. student, came up with a millennial-inspired solution.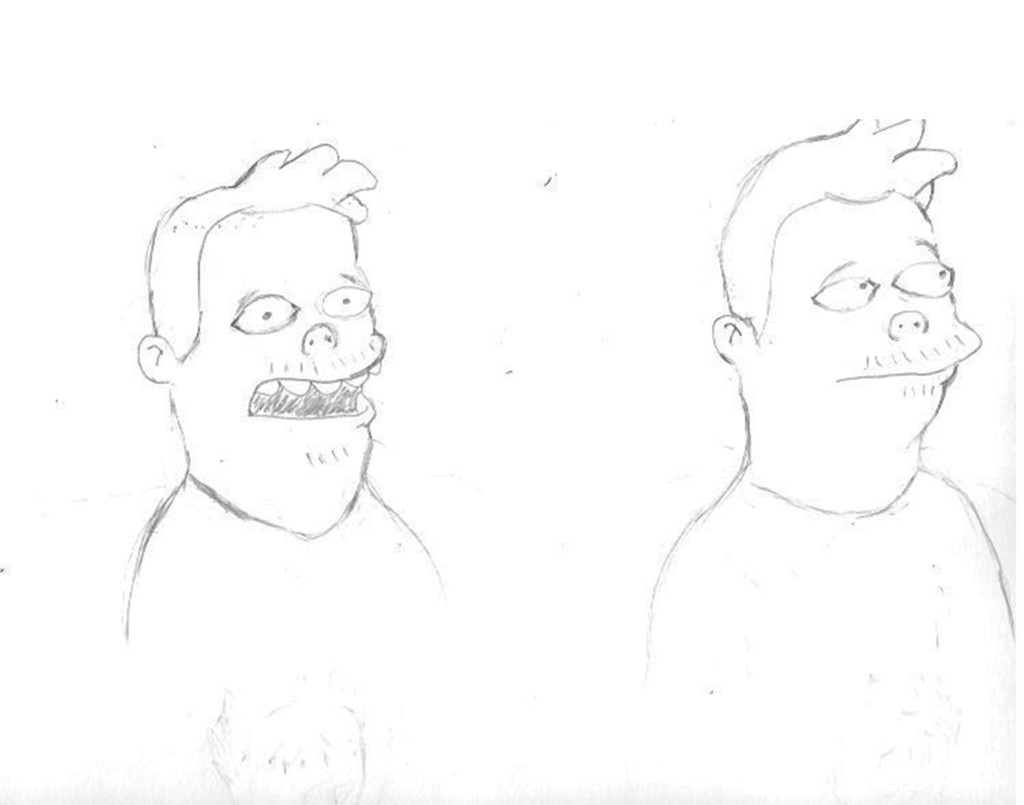 "I have teenage daughters, so I was like, 'Why don't we use Snapchat so then we can do impromptu meetings, or just leave a message, and check in on each other?'" said Kukreja, one of the most active members of the ANM study group.
Though it may not be the traditional wall critique method, the students found a way to help each other improve their work from a distance. Members take snaps of their sketches or works-in-progress and send them to the group, who then draw over the images digitally as a way to share their critique.
"I really wanted to attend the Academy, but couldn't move to California," said Kukreja, who lives in Algonquin, Illinois. "But I wanted to have a human connection despite working online because I know that in art if you're sitting in the room with other artists and looking at how so-and-so did that, what their technique was—there's inspiration [that] you get from each other."
The group, aptly called Coco's Kids, is small but mighty—at the moment, four students actively critique each other's work, ask for advice on assignments, and simply check in on each other—but other students from the class drop-in too. Coco's Kids also meets every Tuesday night for a five-minute "sketch-off," modeled after the popular internet challenge Artist vs. Artist, in which participants compete to see who can draw characters best from memory.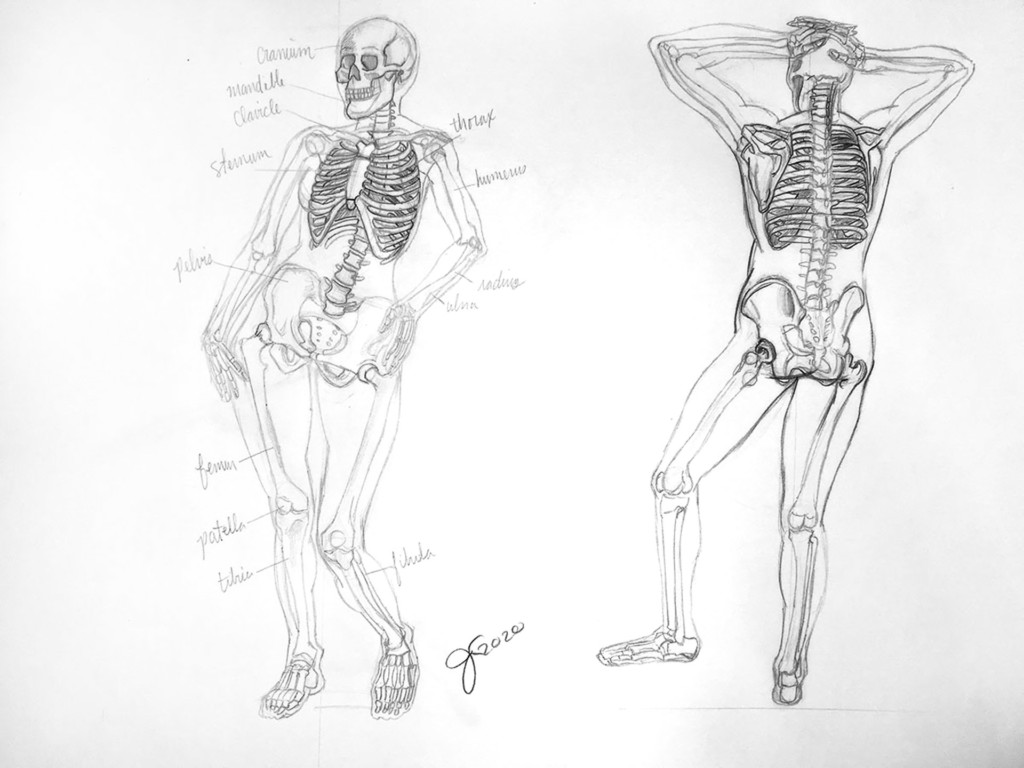 "It's fun, but more importantly, it's also formed more camaraderie with my classmates," said Sonam Tsering, a first-year visual development M.F.A. student who lives in Austin, Texas. "It's made me more comfortable asking questions when I have trouble."
Apart from sharpening their technical skills, students in the study group are building relationships with their peers, who motivate them to keep up with the introductory-level course's many assignments.
"I know for a fact that I'm hard on myself when it comes to art—it helps to have others to push me forward and do better," said Szeto, who lives in the East Bay. "A little bit of butt-kicking doesn't hurt when it comes to learning and improving."
Whether students message each other in their group text, meet on Zoom, or send tutorial videos to each other through Snapchat, they are constantly refining their skills—and seeing measurable progress. Coco-Russell said that by creating their own real-time meetings with other students and teachers, the students' performances have enjoyed a substantial boost.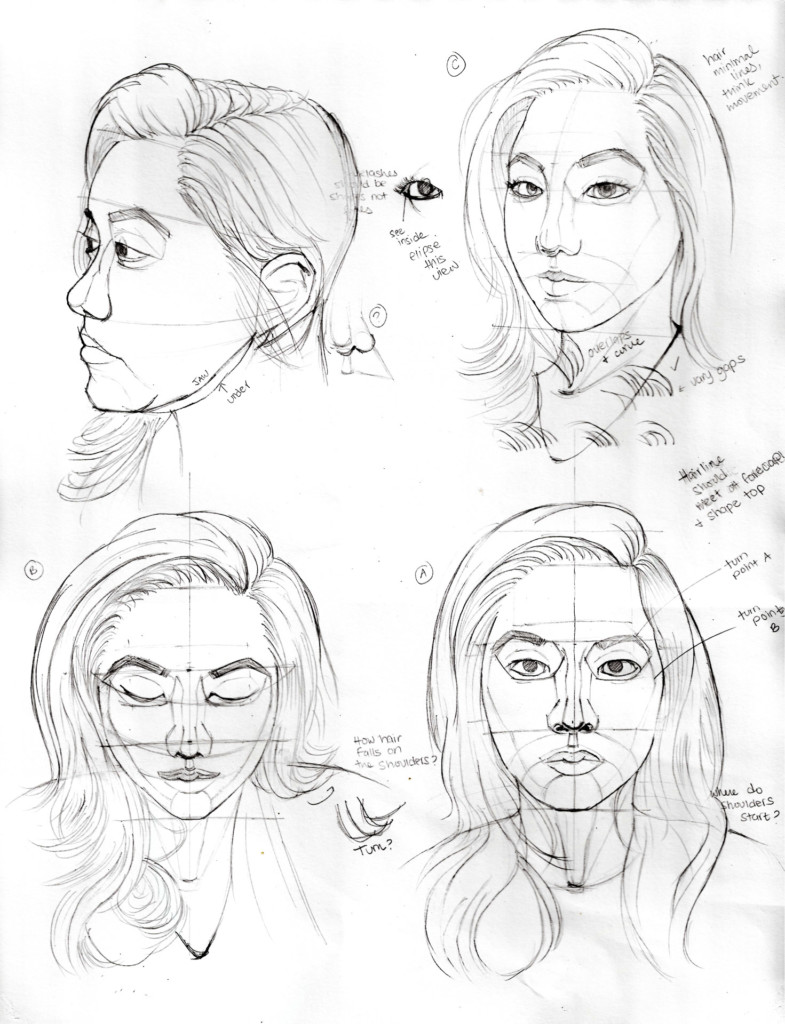 "This group has seen their grasp of the material go further and deeper than any other class before them, and although not everyone in class has joined their 'study group,' those that have [joined] have seen a rise in skills and grades," Coco-Russell shared via email. "The 'below average' students that joined their group have come up almost an entire grade as a result of listening to each other (something that great instruction alone cannot do)."
In this time of social isolation, building community with other artists is more difficult than ever—but not impossible.
"You know, you get so involved with your life that you can't connect a lot with other peers when you're working at home," said Kukreja. "So when this thing started, it really made me feel like, 'Hey, I'm on campus now. I'm meeting students in the hallway, or you know, at the park and we're talking about art.' It has really lifted my spirits."