By ART U Athletics Staff
The #KnightsRoundtable series continues with ART U Softball pitcher, sophomore Haley Arnold-Jolley. A School of Interior Architecture & Design major, Arnold-Jolley enrolled at Academy of Art University in 2019 and highlighted this past shortened season by tossing her first collegiate shutout on Feb. 29 versus Dominican. Without further delay, let's meet Haley Arnold-Jolley!
Can you talk a little bit about your hometown and where you grew up? What did you like to do when you were young?
I grew up in a small town by the name of Lincoln, California, where everyone knows everyone. It just felt like I had this huge family, and I absolutely loved it. When I was younger, we would have friends and family over every Sunday and just swim and barbecue. Those are some of my favorite memories as a child.
When did you start playing softball and what did you like about it?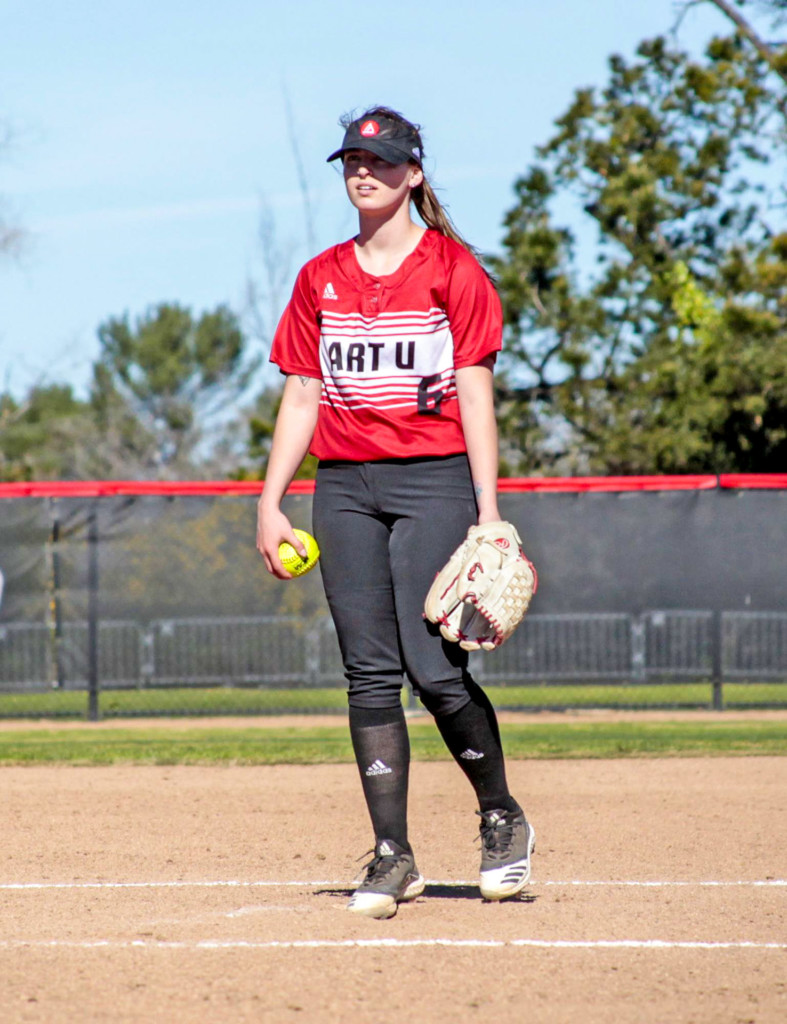 I started playing softball when I was nine years old and my parents had played baseball and softball when they were younger, so I really wanted to follow in their footsteps. It was also just fun making friends.
Who is your favorite athlete and why?
I don't really watch a lot of sports, but if I had to pick, I would say Megan Faraimo, a pitcher from UCLA. She's my favorite because she is an amazing pitcher but also has a lot of love for her teammates and the sport.
What is your favorite thing to do in San Francisco?
My favorite thing to do in SF is to get a group of friends together and just go exploring, eat some good food, and just have a good time.
What attracted you to your major and what do you love about it?
Since I was younger, I've had this weird obsession with rearranging my room every three months. I loved to go to IKEA, and [although] I explored other majors, but I was never as interested.
If you could be any animal, what would you be and why?
I would be a stingray because it's my favorite animal, and I like how they are super majestic looking but can also pack a punch.
Who is one person you look up to and why?
One person I look up to is Austyn Matlick, a teammate of mine, because she is so positive and uplifting. She just always knows the right things to say in any situation, she's always had my back, and she has truly made me a better athlete. I can't wait to follow in her footsteps next season.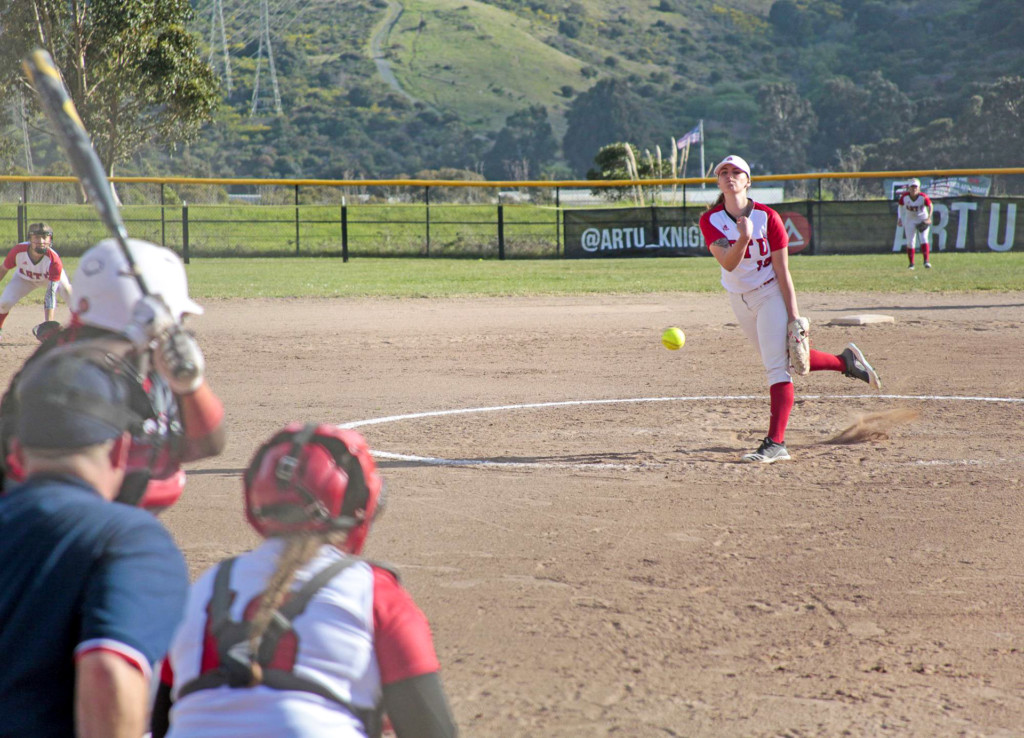 What are some of your hobbies outside of softball?
Outside of softball, I love hanging out with friends and just finding cool things to do. I love to snuggle with my dog and travel as well.
What is one thing that most people don't know about you?
I'm not sure. I'm an open book and I'm very social, but something some people might not know about me is I played basketball along with softball for eight years before devoting my life to softball and only softball.
What is the first thing you would like to do after the shelter in place?
The first thing I would like to do after the shelter in place is dropped would be to get all my friends together and go to the field.