By Nina Tabios

When Max Niehaus isn't printing or laser-cutting projects for students sheltering in place, the School of Industrial Design (IND) Shop Manager at Academy of Art University is using those same skills and resources to help front-line health care workers stay safe.  

On Tuesday, April 7, Niehaus delivered 20 face shields to Saint Francis Memorial Hospital, just a few blocks away from 1849 Washington, which he made using the Academy's 19 3-D printers. With classes now online, Niehaus had the idea to use "our idle means of production for social good," and when he saw Saint Francis's callout for mask donations, everything just clicked.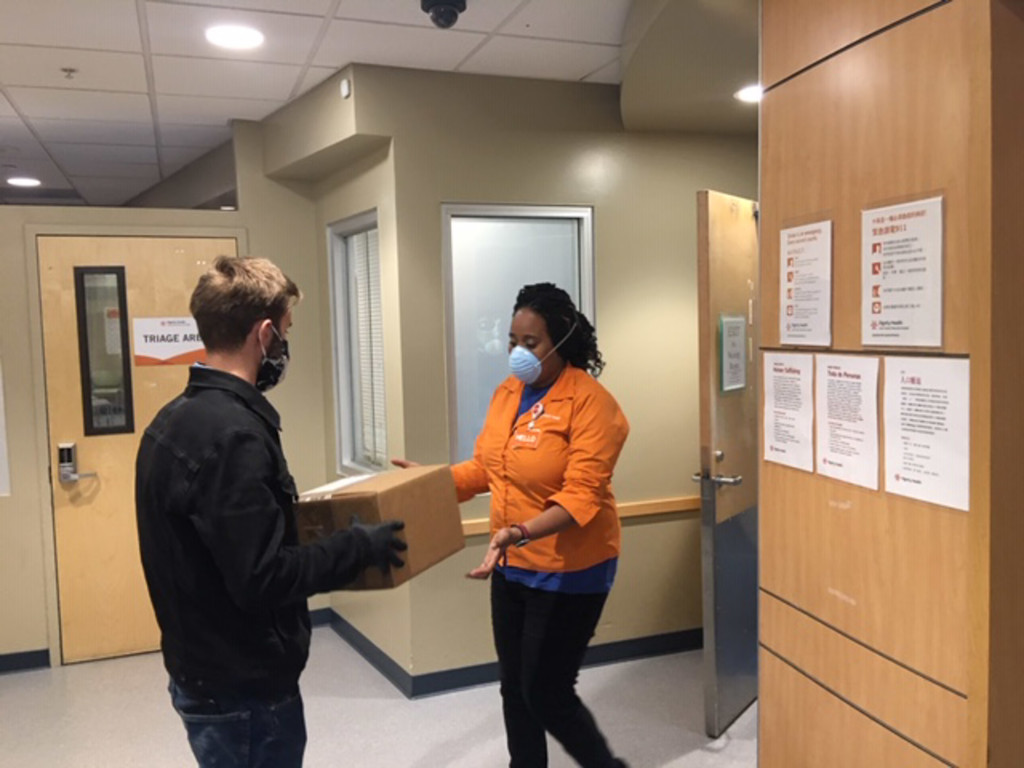 "In times of crisis, we're all obligated to act," Niehaus said. "And if you have idle labor, idle means of production, then your obligation is to do something."

Thankfully, Niehaus wasn't the only one with this idea. He found a design prototype online from Swedish firm 3DVerkstan that was quick to build and required fewer extra parts. Niehaus slightly modified the design after receiving feedback from Saint Francis technicians, doctors, and nurses, and now, he is aiming to turn out 100 face shields per week.

Printing a face shield costs $2 and takes about an hour to complete. To help with delivery, Niehaus and the Academy's Director of Online Video Services, Tania Waisberg, are reaching out to over 10,000 students across all Academy departments to help.

"We believe we can provide the city of San Francisco with many of the approved Saint Francis shields," said Niehaus, who was recently featured in an ABC7 News segment about this new initiative. "As our capacity to produce these increases, we also want to be sending these out to other institutions—other hospitals—as well as first responders."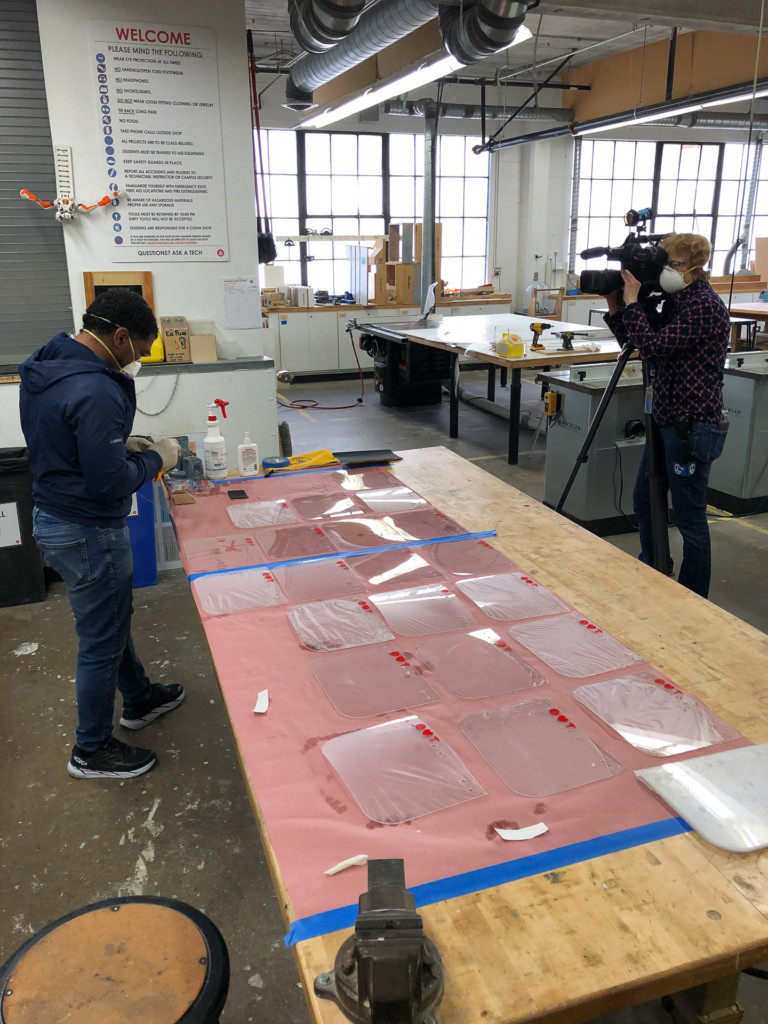 IND Director Antonio Borja praised Niehaus as an example of how industrial designers are called to observe the world and see how they can make it a better place.

"He took the initiative and began to 3-D print a few designs to evaluate what was best for production and effectiveness," Borja said over email. "I'm really proud of Max and the rest of the industrial design team that helped him with this project. This should help students realize that, as industrial designers, we can truly impact the world in a positive way."

If you have a 3-D printer at home and would like to help generate face shields for local healthcare workers and first responders, please contact Max Niehaus at mniehaus@academyart.edu.