By Nina Tabios

At Academy of Art University's School of Advertising, there are different career avenues for students to pursue, including roles like art director, copywriter, content creator, and creative strategist. And although the objective is the same—to tell brand stories—the tactics are different. Art directors lean into the visuals and copywriters use messaging; per Vicky Stoelzel, a German-born 2019 M.F.A. graduate, data is the method of choice for strategists.

"That's literally what it is," Stoelzel said over the phone earlier this month. "I tell stories through data in the digital world and I feel like that's the biggest and coolest thing I can do. Because data never lies!"
Stoezel's data research for an Audi Audibahn campaign won her gold in the 2019 Spring Show. It's the foundation of any campaign as well as to any story Stoelzel now works on as an associate digital strategist with her current firm, OutCast Agency.

Art U News recently caught up with Stoelzel, who brands herself as "Ze' German," about her journey into advertising and how she built the confidence to thrive in her newfound career as a creative strategist.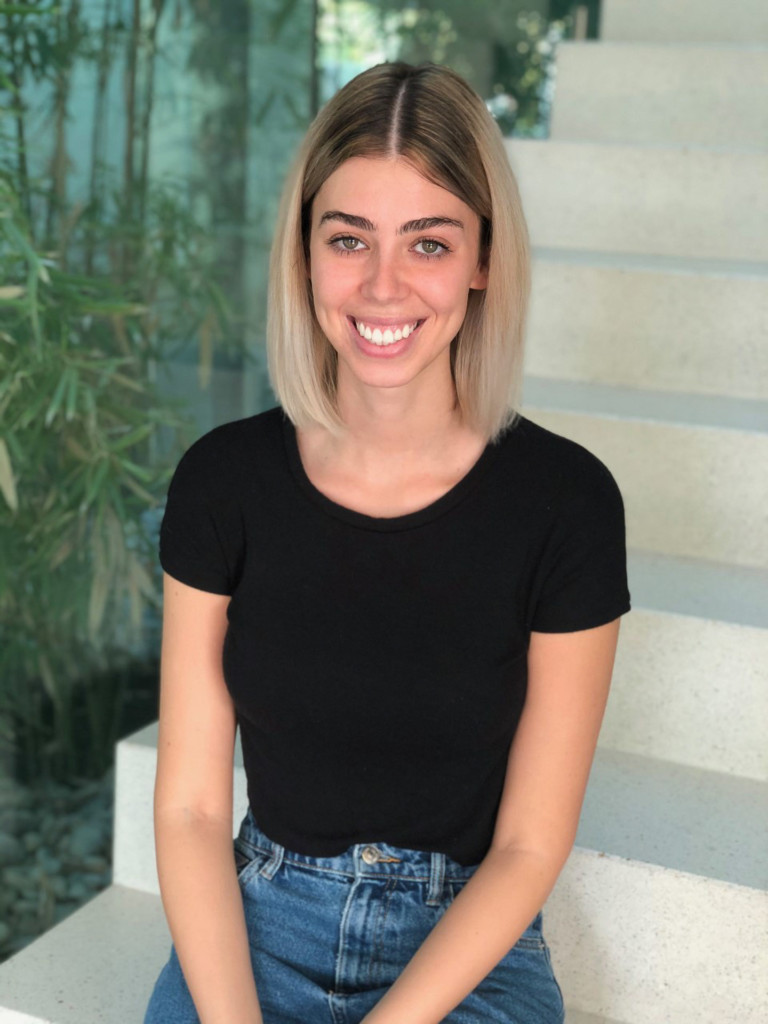 What do you do in your current role? Can you tell us what your day-to-day looks like?

As an associate digital strategist, I work under Strategy, which is under the overall Marketing umbrella at OutCast. OutCast is a full-on creative agency, so we work closely with the PR and Communications department as well. My role is very diverse and a lot of it is independent work, but I work with teams as well to put together creative decks. Every day is different, which is fun.

My regular day-to-day usually involves a lot of emails, Slack messages, and a lot of reading. I read any kind of newsletter or email I get because it's very important to stay informed to understand the industry and what's trending. But besides that, a lot of the work I do is in data. Strategy is about connecting things together, to gain the insights that help us create compelling advertising strategies from it. For some, working in data may sound boring but we can make it really interesting when we pull it together in a story. I always put more faith in the opinion of the data, I always protect the data.

What sparked your interest in advertising? How did that lead you to the Academy?

I'm from Germany and when I was 16, I moved to England where I went to boarding school. I had a media teacher who taught us about advertising and psychology, so after that, I went to London to get my B.A. in digital advertising [from Ravensbourne University London], which was more like an art director-focused degree. I wanted to get into advertising right away, but I didn't feel like I had as much work experience. I didn't feel I had much confidence and I didn't really know about all the roles in advertising.

I started looking into master's programs just to gain [a] wider understanding of advertising and I found the Academy online. San Francisco is the second capital of advertising after New York and that was part of the reason I went to [the Academy]. It's very industry-focused and it was very important for me to be as close to the industry as possible. Advertising is an ever-changing industry and you have to be in tune with what's going on.

Tell us about your experience at the Academy. What did you find most valuable?

I was in an interesting position because I was not just a student, but I also worked at the Academy as a Resident Assistant in the dorms. So, I was [working part-time and a] part-time student. What I really loved about the school was since they knew I was working, they really supported and worked with me to get my tests and projects done on time. And that was really important to me. As an international student, it's hard to get a job and also be in school.

But in general, I really enjoyed my M.F.A. program in advertising also because of the teachers. They're all coming from the industry but for me, Mark Edwards, Terry Jones, James Wojtowicz really helped me understand advertising, they helped me gain confidence in myself. And not only can the instructors teach you, but they can also connect you. That really helped me gain a bigger network and that's important to have when you start applying to jobs in advertising in my point of view.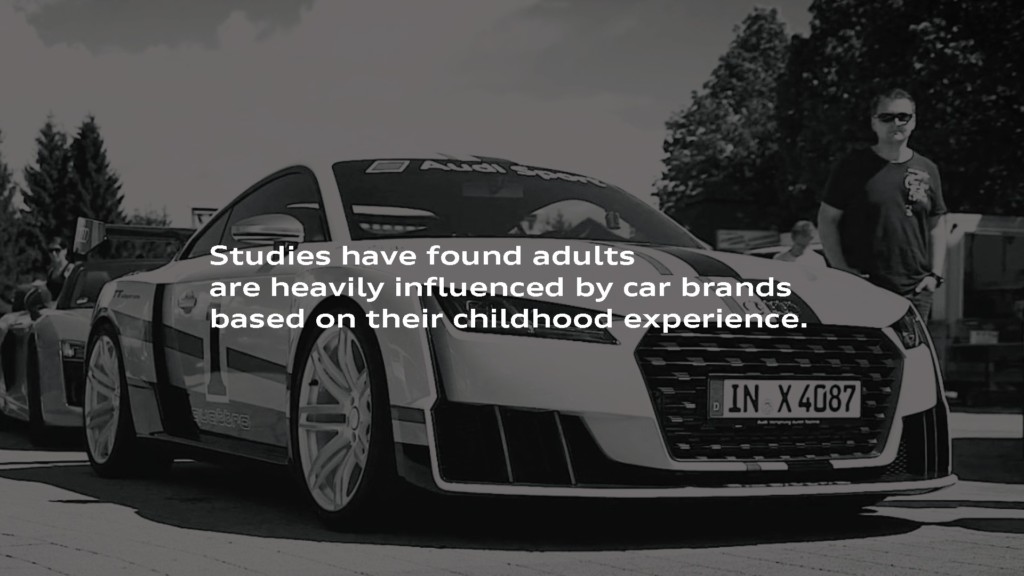 Did you participate in Young & Hungry?

Yes, I did it throughout my whole program! I always popped in and popped out of the classes. It was really cool because I was previously working on a campaign for Audi with the School of Industrial Design department to develop a future car. But in the following semester (Spring 2019), I decided to take it further and develop a whole campaign around it for Young & Hungry. And that project wound up winning a prize in the Spring Show, it won gold.

What was it like for you to transition from student life to agency life?

I want to shout out OutCast because they have an amazing onboarding process. They really sit down with their employees to get to know where they are at [in their career] and what kind of skills they bring to the team. My direct boss is also my career coach who works with me every week to set goals to help me to grow in my professional career. I also have a business coach who helps me with anything that is agency related, such as visas and regulation since I'm an international worker. Thanks to OutCast, the process of coming from a graduate school to the agency life was actually really smooth just because I had so many people supporting me. But I'm also a very fast learner, so it didn't take me that long to understand OutCast and get to know people and make friends. I'm still learning every day and I'm very enthusiastic as well, which is crucial to do any job well.

Did you feel prepared you for agency life after graduating from the Academy?

Yes, I think it definitely did! Again, it was instructors like Mark [Edwards], who really tried to drill you to a career. I went to his office hours and sat down with him, talked to him about my goals, my plans. He always supported me, gave me constructive criticism which was very helpful for me. He always pushed me to become better each day and [helped] take away the fear of working in an advertising agency. After I finished my B.A. in London, I didn't really feel confident to start work in advertising. I just wasn't ready at that time. But looking back at my time at the Academy, I really feel like the instructors really pushed me to become my best self.

You mentioned gaining confidence in yourself a lot. What does being confident in advertising look like to you?

I think in general, as a strategist, you always have to have an opinion when you get into a room. Because you're the one who is [doing the case studies] throughout the whole campaign and if you are not convinced of something, then who is? I think that also can be reflected to my own life [in the sense of] if you don't believe in yourself then who does? I believe that the things that scare you the most are definitely the ones that you have to do because those are the ones that you grow a lot from. I always try and push myself in that way. Even when I first started my job, I still didn't feel fully confident. But I told myself, "I'm going to learn, I'm making something I love into a reality." And that feeling really pushed me.

What advice do you have for current advertising students? How can they take full advantage of their time at the Academy?

First of all, start your network. Start going to networking events the minute you start school. You don't realize how many industry people are curious about students and want to learn more. The big thing is to show up, even if you don't want to. Another thing is [to] use your instructors' networks as well—Mark Edwards connected me to a lot of great people who I got to sit down and have coffee with which was a great networking opportunity by itself.

My other piece of advice is to ask your instructors questions, listen to what they say and how they say it. But that being said, always question everything they say as well. That's part of how you start getting your own opinions and perspective. What may have been true for them in their experience may or may not be true for you; you still have to figure out what you want in life, you need to figure out what kind of career you want. So, take everything they say as advice, but also question what you want out of your career [and] what you want in life. Be fearless.