By Nina Tabios

Elisa Payer has a thing for shoes. Her current favorite pair is the Yeezy 700 but depending on her mood, she might throw on a pair of futuristic Nikes instead. Payer isn't a collector per se, but she knows a thing or two about how performance and comfort meet style.

Payer is a footwear design student at Academy of Art University's School of Industrial Design. Growing up in Austria, she remembers always being intrigued by design, but more so through architecture. But when she got to San Francisco, she found herself doodling shoes. Nowadays as a senior and intern at Deckers Brands, Payer's designs have gone digital thanks to Gravity Sketch, an innovative software that lets designers draw in 3-D.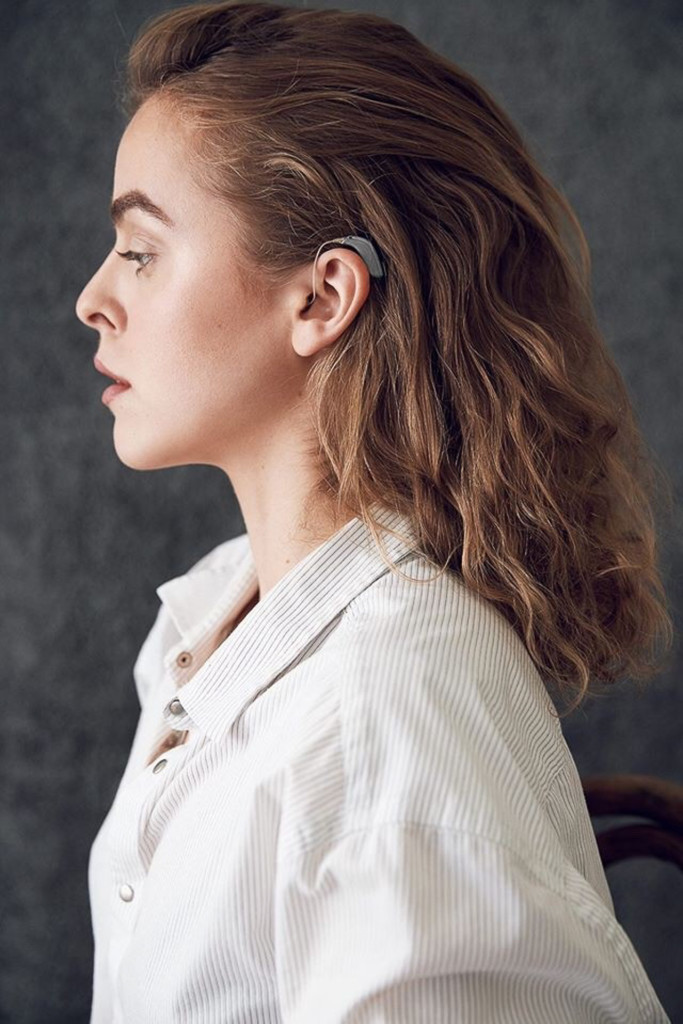 Recently, Payer was featured on Gravity Sketch's Designer Spotlight for Women's History Month. Art U News spoke with Payer on what it meant to be recognized in this way and why girls are starting to run the (design) world. 

Did you always have an interest in footwear?

I grew up appreciating design very early on. It basically all started with looking at magazines from architecture and from there on, I really got into the product design area. But coming to the United States and being here at school, I somehow discovered myself doodling shoes. And basically, footwear design put me in the industry. I have been trying to merge the really technical industrial design aspect and also the more storytelling fashion design aspect. And I like both a lot. I always loved fashion design, but fashion was never enough for me; footwear design was the perfect merge of the artistic, creative part but also the really technical, innovative, making-life-better industrial part.

Would you consider yourself a shoe collector or are you into the shoe culture that is popular nowadays? What are some of your favorite brands?

In Austria, there is not really a big sneaker community. But I would always see my friends having these really cool shoes though for me, growing up, I was not really able to afford $200 shoes. I literally had H&M shoes—$10 ones. I was always looking at shoes but never was consciously working toward becoming a footwear designer. I was very naturally attracted to it.

As far as brands go, I really like Yeezy (the sub-brand of Adidas). But I also really like Jil Sander, Rick Owens—both are very different, I would say. I do like Nike because they're so innovative and they never stop innovating. Every year they come up with new concepts that are mind-blowing. Those brands are the ones I really love.

How would you describe your own footwear design aesthetic?

It's more based on a feeling, I would say. A lot of it is based on inspiration—what I want to express—but a lot of the shoe projects I've done are more toward performance. In that, I really look into what the customer wants, what needs to be sold. And even though it is performance-based, I really take a lot of inspiration from the context and how I can express that in the visual elements.

Tell us why you chose the Academy to pursue your design education.

When I was in Austria and about to graduate high school, I told my dad, 'I don't really know what to do next.' I knew that I wanted to study abroad, leave Austria and explore the world. I knew that I wanted to learn English because I wasn't good at it at all back then. And I knew I wanted to do something in design, something artistic. My dad was here in San Francisco a year before [in 2014] on vacation and he saw the Academy signs all over the city. And he loves San Francisco. He did some online research, looked at the website and thought it looked really cool, so he encouraged me to apply. A couple of weeks later, I got the email that said I was accepted.

It all happened so fast. I basically decided to move across the world to come here. I was the only one from my family ever, and of my friends, to leave Austria to go to the States for such a long time. But everything felt right, it was the perfect time, the perfect school for me. I never had a moment of hesitation about leaving home and my family. I trusted that process and that new chapter.

How would you describe your experience at the School of Industrial Design?

I feel like every instructor has been some sort of mentor for me. Ted Renteria and Tom Luedecke especially have been my mentors and I keep in regular contact with them. The connection [between students and faculty] here is amazing. And all the internships I've had were through connections here at school, whether it's through Antonio [Borja] or Tom [Matano], or from other instructors like Tom [Luedecke] who works at Under Armour and got me an internship there. It was amazing to have that benefit but I also had to prove to them that I was serious about it. I work hard and I have big dreams. And the most beautiful thing about [it] is sometimes, as a student, you lose faith or you're not sure about it anymore, but the instructors and directors believe in you so much which gives you a lot of support. That trust and faith and belief that comes from the school, it's something I hadn't experienced before.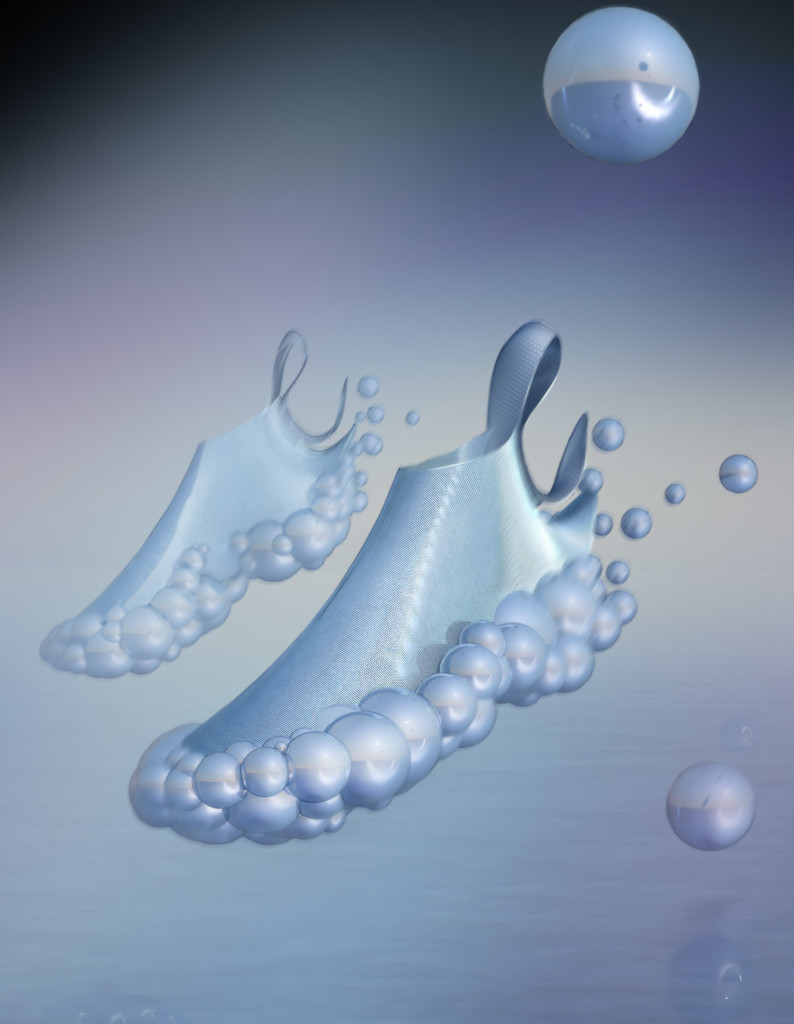 What's the most valuable thing you've learned about footwear design?

What I started really appreciating in footwear was an understanding that what shoe you put on is basically how you feel that day. Also, of course, it complements your outfit. It's this aesthetic, visual relationship you have to the shoe basically. It's like footwear designers are designing shoes like car designers design cars. If a car collector has a few cars, he's also choosing based on how he feels that day. If he decides to drive a Porsche and I decide to wear Yeezys or Nike running shoes, then that is based on how I feel and how I want to feel for the rest of the day.

You were recently featured by Gravity Sketch for Women's History Month. What did it mean to you to represent for women designers in this way?

At first, I was like, 'Why me?' I felt there are so many other designers I admire, my peers included. But since I'm only a student, I feel it shows that the adversity we face as women should be celebrated at all levels. And it is, but often as a student, it still feels like companies prefer to hire others instead of a female student. And I think that Gravity Sketch was aware of that as well as pushing a movement of women in design and Women's History Month.

Since you have experience in the industry through internships, what has it been like to be a woman in what is typically a male-dominated space?

[E]very company I've worked in it was male-dominated. But I've been able to get along with everyone really well, so I think a lot of them appreciated my perspective as a woman. But I had to learn to speak up and not hesitate. You have to say something if something is not right.

Today, products tend to sell because the customer connects with it, not just functionally but emotionally. And that's where I believe industrial design is going next. Every design revolution was focused on different things and the next movement is geared toward designing with feeling and emotion. And I think women tend to be more in tune with that. And showing our emotional side is not a sign of weakness, it is a strength and is actually more understood than the logical version. It simply just shows that we are human. We naturally and immediately connect to meaningful stories and emotional experiences.

What is your message or piece of advice to other young women who are interested in design?
Don't let anyone tell you that you can't do it. You'll have to prove you're serious about it, but the most important thing is you believe in your vision and your goals and yourself. And it's good to have weaknesses too, because they can lead to your strengths. You'll learn how to turn them around and not to be intimidated when the industry is male-dominated. So just go for it! The 21st century is woman-dominated. It's the best time for women—we're becoming governors, presidents, especially in Europe. Now is the perfect time for girls and women to get into design.