Joe Stone speaks about being a jack of all trades in the diverse world of communication and branding—and how skills honed in his Army career translated into spreading a message that hits home
By Cristina Schreil
For Joe Stone, communication isn't a straightforward concept—it's a multifaceted word. The multimedia communications specialist, also a recent alumnus of Academy of Art University's School of Communications & Media Technologies (COM), has a bevy of skills on his resume, including web design, writing, podcast production, videography, graphics, on-camera talent and portrait and wedding photography. He has a knack for spearheading different brands' digital presences and content strategies.

Even though Stone was an online student during his time at the Academy, those on campus—especially radio fans—certainly interfaced with his work. He rose to become the director of marketing and communications for the Academy's Urban Knights Radio (UKR). Along the way, he soaked up COM's diverse curriculum.

"I've dipped my toes in every little bit of water that I could find," said Stone, speaking by phone from his home in Washington state. "I really like being able to explore different mediums. I don't want to specialize or focus all my efforts in one thing." That diversified mindset has led to more opportunities. He's currently an intern and the head of audience development for Los Angeles-based company Jam Street Media, founded by COM instructor and UKR General Manager Matty Staudt. Jam Street Media specializes in making podcasts for brands and businesses. Working remotely, Stone writes blog posts and handles social media. "All kinds of stuff," Stone said.

"All kinds of stuff" is a good way to sum up Stone's knowledge and experience. Stone enlisted in the Army right after high school and forged a 15-year career there. He started out as a light wheel mechanic, working on vehicles like Humvees and smaller cargo trucks. Eventually, he worked on track vehicles like tanks and heavy-duty trucks.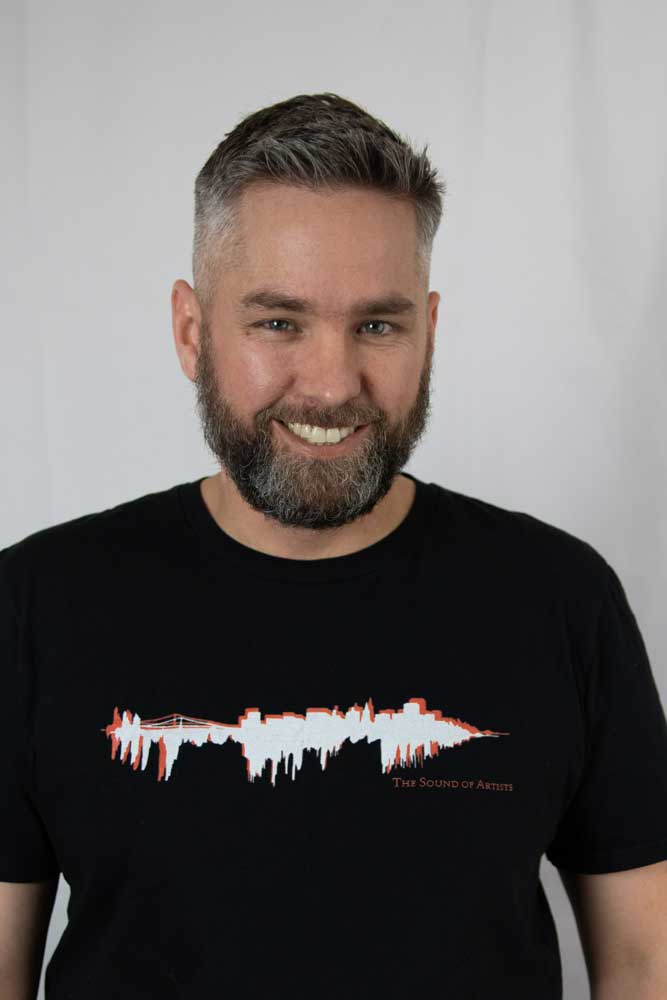 About halfway through, things shifted to more of the administrative side, which required organization and diligent communication skills. He was an operations manager, taking care of scheduling soldiers' training, organizing training events and various administrative tasks. "It was a really busy job. I definitely got to see a whole different side of the Army."

He also plunged into more communications—a taste of what was to come. "I did a lot of memo writing. In the military, they're very particular about how correspondence is written up—the formatting, the way things are worded," Stone explained, describing official documentation requiring a careful eye. He also handled presentation for training meetings, using tools like PowerPoint and Excel.

His career brought him from Washington state to upstate New York to Colorado. Along the way, he deployed five times, serving in Afghanistan, Iraq, Egypt, and Cuba.

He left the Army in 2012, wanting something different. He pursued some freelance writing projects and searched for the next passion, knowing he was intrigued by the world of communications. Meanwhile, he got to spend more time with his family, including his five children.

Then he found the Academy. "Academy of Art had the most well-rounded communications program I could find that was online," he said. Stone took advantage of the Academy's different elective options, from web design to advertising to photography.

Even though he was an online student, he landed a position with UKR, which is typically staffed by on-site students. He initially helped revamp and rebrand the website. He also took over the social media presence, harnessing his newsgathering skills to stay abreast of campus life from afar. He paints creating a robust social media presence as paying attention to how to engage people in a meaningful way, through questions or creating eye-catching videos. It was a challenge to do this from afar, and it required constant coordination with the program manager, program director, and program advisor. Especially on social media, he was constantly trying to get people to engage. He improved the station's Twitter reach by 149 percent, and its Facebook reach by 1,050 percent.

His unique contributions made an impact. Before graduating he received the "Spring Show Urban Knights Radio Award 2019" for excellence in podcast production and multimedia contributions to the station. "That one surprised me," said Stone, who explained he didn't even submit any work for recognition.

When asked what skills from his time in the Army translated well to his multimedia studies at the Academy, he said coordination. "Planning was a big one," he elaborated. "Every time we deployed, every time there was a big training event, there was a lot of planning … We had to figure out what the main goal was and work back from there." Once he got to the Academy, these skills in scheduling became pivotal, especially with a busy home life: "I had to be really good with my time. That was huge."

His advice to current Academy students is to not take their time for granted. "Take your education seriously," he said.