By J. Elliott Mendez
Academy of Art University's School of Advertising (ADV) has a rich history that spans nearly 100 years. Since its inception, the school has produced some of the best advertising professionals in the industry. Today, ADV is undergoing a major shift in its approach to industry and student learning, as well as its educational philosophy. With the addition of new instructors—industry professionals from the advertising world—ADV is getting a well-deserved re-brand that both builds on the traditions of the past and embraces the innovations that will propel the program into the future.
Building on legacy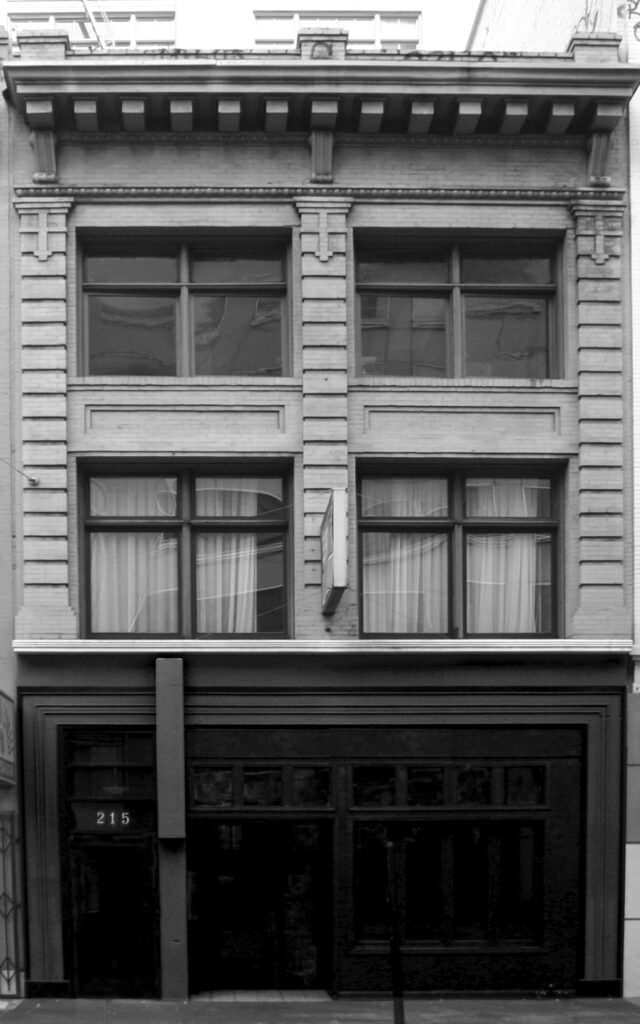 When the Academy was established in 1929 by founder Richard S. Stephens with the assistance of his wife Clara, it was done to teach advertising art. As the curriculum and faculty expanded, so did the mission and method: Up-and-coming artists need to be taught by industry professionals who are artists in their own right. At a time when advertising was becoming increasingly important to businesses around the world, this program was providing students with the skills and knowledge they needed to succeed in a growing industry. Over the years, the school has evolved and adapted to changes in the advertising landscape, and today, under the leadership of President Dr. Elisa Stephens, granddaughter of the Academy's founder, that evolution continues.
"We're always updating our programs and courses according to industry demands and needs, so student portfolios are up-to-date and forward-trending," said President Stephens. "We consult with our advisory board, comprised of art directors, digital artists, copywriters, graphic designers, illustrators, and photographers, on a regular basis on our course offerings so our students can have the best portfolios on the market upon graduation."
Previously, those updates helped the school produce some of the best alumni to venture into the advertising industry. But the years of the COVID-19 pandemic, as well as the introduction and proliferation of AI technology, made clear that the industry was undergoing a seismic shift in process, operation, and expectation.
The game changed, and a fundamental pivot was necessary for the Academy to continue providing students with the best possible opportunity to succeed. It has proven to be the opportune moment for a revamp that would immerse students in a learning environment that comes even closer to replicating real-world agencies than ever before.
"[In] the world of advertising," President Stephens continued. "An art director is constantly brainstorming ideas, reworking them, and creating various iterations of them. That art director is working closely with a sketch artist and a copywriter—that's the fundamental process. With AI, [they] can iterate quicker, so these new tools have helped increase scope and sophistication. Students can work on their projects on campus, and through AI, we can mimic a real-studio environment in the classroom with all of the tools that art directors, copywriters, and illustrators currently have at their disposal."
The ADV curriculum was always designed to provide students with a solid foundation in theory and practice, as well as the latest trends and techniques used in the industry. Adapting that curriculum to this new paradigm also meant inviting the industry in.
Brand new approach
Setting course in a new direction is no easy feat. It takes highly talented and capable individuals at the helm who can not only envision the future but believe in the mission to help shape it.
To do this, President Stephens brought on two industry professionals, Anna Villano and Douglas Van Praet, as executive directors to create the new School of Brand Communications, of which ADV is one of the four schools making up the program. Villano has been a creative director for years and has worked with agencies like Deutsch LA and Campbell Ewald. Van Praet, founder of INTENT, a leading brand strategy consultancy, has also held leadership roles at Deutsch, Grey, JWT, and Havas and has worked with iconic brands like VW, Nike, and P&G. Together, the two bring years of insight and experience to the table.
"What we started seeing was everything melding together," said Villano. "Graphic design, advertising, communication, video, and UI/UX… all of those positions. If you're going to work on an ad campaign and write copy or taglines, then you are also going to be doing graphic design, or you're going to be writing social media posts. There wasn't the delineation like there used to be."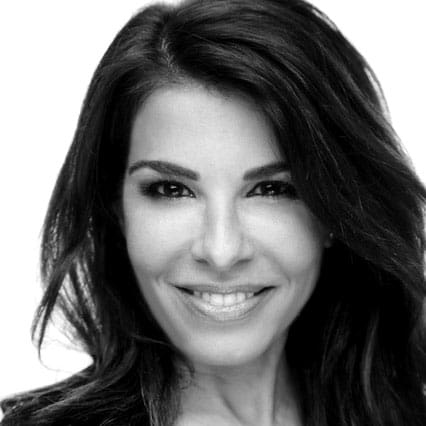 Understanding the current interconnectivity of the business meant the learning environment also needed that structure in order to come as close as possible to mimicking the industry. Villano and Van Praet pitched the idea: all students in all four schools under the School of Brand Communications umbrella needed to have the same core competencies—meaning for the first couple of semesters, they would all be taking the same courses.
"All four of these schools need to take the same exact courses," explained Villano, "because they all need the foundation. Core curriculum is most important, but also, more students in a single class means students with different focuses will interact. Somebody from graphic design is going to meet somebody from advertising and somebody from UI/UX. That never happened before, and that's [also] so important."
Replicating the networking aspect of the industry during the education phase was key, especially for students who want to make it in advertising. But there was another important piece to this idea: exposure. Because all students start with the same courses, they have the time to explore disciplines. If a student decides they want to change their focus, they can do so without losing any time.
In addition, as the market rapidly transforms, it is essential to keep evolving the course curriculum. "The fields of advertising and design are constantly being reinvented by technology change," explained Van Praet. "Our goal is to bring in leading-edge instructors actively involved in reshaping these industries, so our students' portfolios are in sync with the latest trends."
Building the team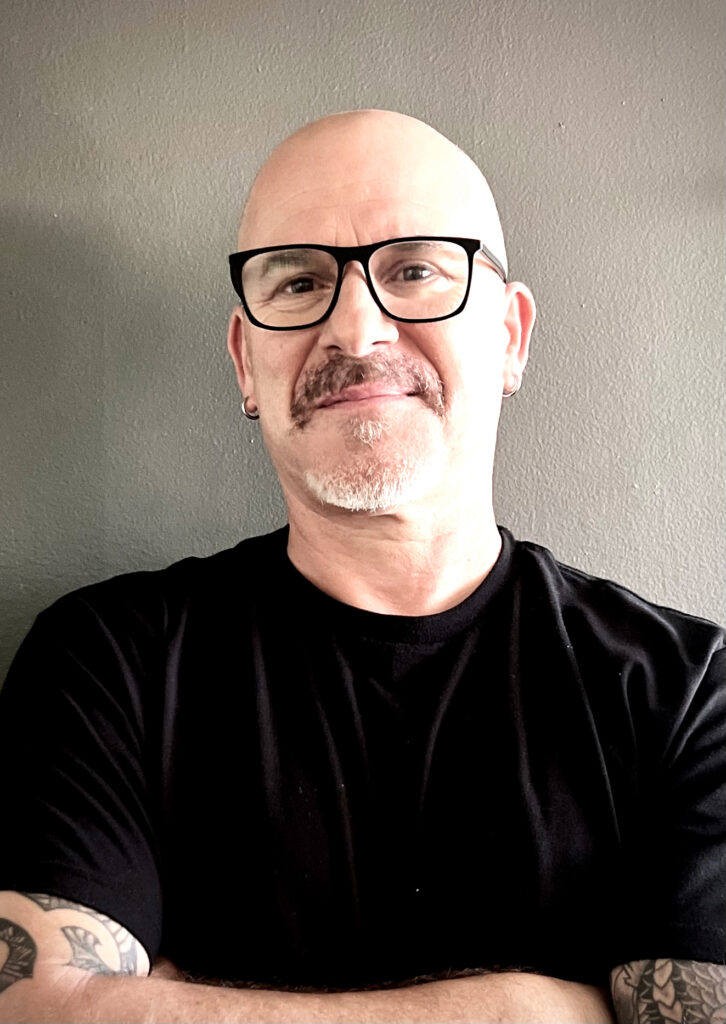 From the beginning, the success of the Academy has been in the idea of the artists teaching artists. This is even more paramount with ADV. Villano and Van Praet immediately brought in DDW Executive Creative Director and Founder of the Xtra Bold Agency, Ross Patrick, to head the department as its director and creative lead.
From there, they started making calls.
The addition of new instructors from the advertising industry brings a wealth of expertise and experience to the classroom, and students will be able to take immediate advantage.
Jamie Reilly is an expert in the industry, leading campaigns as creative director for major companies like Target, Pixar, Apple, and Google. Most recently, he was the vice president of global creative for Vans.
"Don't fall in love with your sandcastle," Reilly said. "Fall in love with the process of building sandcastles. If you can be lucky enough to enjoy that process, you can really have a good run because you get to make stuff all the time. You get to sit with your friends, think about stuff that makes you laugh, or smile or cry… and that's a really fun process."
Garrett Jones has been a creative director for companies 72andSunny and Meta (formerly Facebook) for a decade. His most recent role was Global Brand Creative for Meta.
Molly McLaughlin, accomplished associate creative director and copywriter, has worked for major agencies like Innocean, Saatchi & Saatchi, and Designory and has launched campaigns for Toyota, Hyundai, and Wienerschnitzel. With her guidance, students will tackle the creative challenges of the written word with short-form writing and advanced copywriting.
"I really want to help [students] get their portfolios together. For creatives, your résumé is your portfolio, and that's what gets you the job. I want to help [them] get prepared so they can hit the ground running on their first day. Because that will happen—you will get a job, and on your first day, they're probably going to ask you to do something you've never done before. So, you have to be ready to go."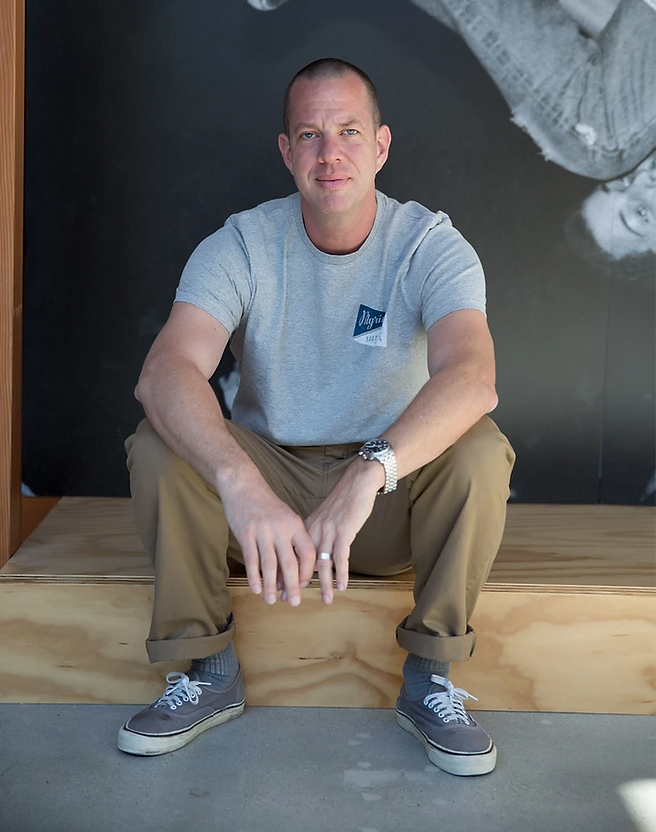 Jason Tucker is a seasoned art director who has spent well over a decade working with some of the biggest brands in the world, like The Gap, Toyota, Sprint, and Taco Bell, to name a few. As an instructor at the Academy, Tucker brings his knowledge of the industry to the 244 art direction classroom, working with students at the beginning of their careers.
"The general rule I've always had with advertising, [or] any kind of branding: You have to educate and entertain," Tucker said. "If you're only doing one, you're failing the consumer as a whole. If you're [only] educating them, sure, they probably know what it is, but they're probably bored by whatever you came up with. On the flip side, if you're just entertaining, they'll be like, 'Wow, that was so cool, that was so funny, that was so whatever… but then they don't remember the product."
Chip Sheean is the Chief Creative Officer and Co-Founder of TheorySF and has led creative teams for various agencies from Deutsch/LA to Goodby Silverstein & Partners. He has worked with a wide range of clients, including Apple, Nike, PlayStation, and The Walt Disney Company.
James Brown is a writer and creative director who has worked with Mitsubishi Motors, DIRECTV, and Maiden Lane. He also teaches meditation for companies and nonprofit organizations, which he believes is "all about driving healthy behavior change."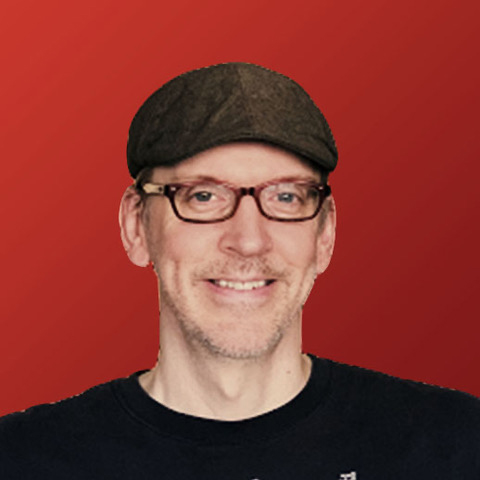 Johanna Pino has been an art director, designer, creative director, and brand strategist. She has worked to transform brands through strategy, design, and premeditation and champions environments that prioritize diversity, equity, and inclusion (DEI). She will be bringing her philosophy of brand strategy to Academy students.
"There's plenty of advertising that we need. That isn't bad or evil or isn't trying to leave anyone out," said Pino. "There are medical devices; there's just a good restaurant near you; there's maybe something in sustainability… we're trying to connect something of value to the people that want it. That's what advertising is doing when it's done right."
Along with these instructors, Villano, Van Praet, and Patrick will also be teaching courses; together, the faculty represents a major boost for ADV. Additional instructors are in talks to join the team on a rolling basis to allow for demanding industry schedules. What is apparent is with their expertise and experience, students will be able to learn from the best in the industry. The redesigned school continues to be one of the best places to learn advertising in the industry, and students who enroll in the program will be well-equipped to succeed in their careers.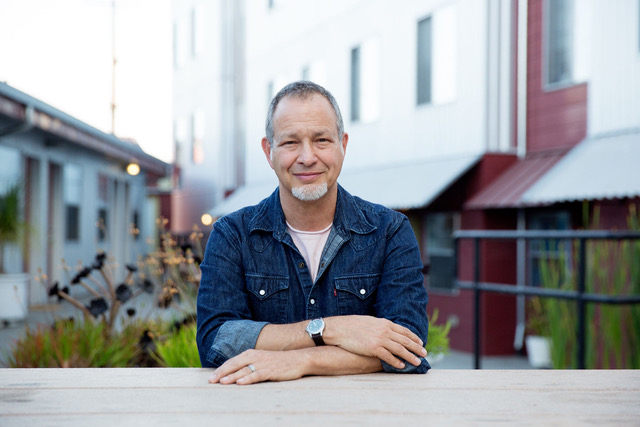 ADV also offers a range of programs and courses designed to meet the needs of students with different career goals. The school offers undergraduate and graduate degree programs in advertising. The updates to the curriculum and staff are poised to keep this legacy program cutting-edge and ensure it continues to prepare students for success in the advertising industry going forward.
It's hard not to draw the connection between the first advertising art classes that began the Academy of Art and the courses of today. How the legacy of that 1929 groundbreaking moment might stretch to this one in 2023 and help propel the Academy into a future full of technologies, few would've predicted. It's hard not to compare. Because that's what legacy is—that's what it does. For this school, the future is, as it always has been, about the students.
"The future with my legacy is that we are continuing to teach the fundamental processes necessary to produce the top copywriters, sketch artists, and art directors possible," said President Stephens. "Students still need the same tradition—take your ideas and sketch them out by hand, whether with a sketchbook or iPad. The ideas that you have in your head, once you put them down on paper or in Photoshop, they change, and that's the creative process, and it's fundamental to art directors, in particular. What's changed is that we're using the tools of technology and AI to enhance that process, so our students who graduate from Academy of Art University are better equipped to enter the industry."