By Dorothy O'Donnell
Most people don't find public bathrooms particularly inspiring or appealing. But for Hans Tsai, these breeding grounds for germs sparked the idea for his award-winning 3-D animated short film "Knob."
Before attending Academy of Art University to earn his M.F.A. in 3-D animation, Tsai was a registered nurse who worked in a hospital and spent a lot of time in the bathroom trying to keep his hands germ-free.
"As a nurse, using hand sanitizer is a basic high-frequency routine," said Tsai, who graduated in 2015. "Over time, it became my habit. Working in the hospital also made me very sensitive to the hygiene practices of others. Things that I observed in the bathroom inspired 'Knob.' I thought tons of other people must have experienced them too, so I wanted to make an entertaining animated film about them."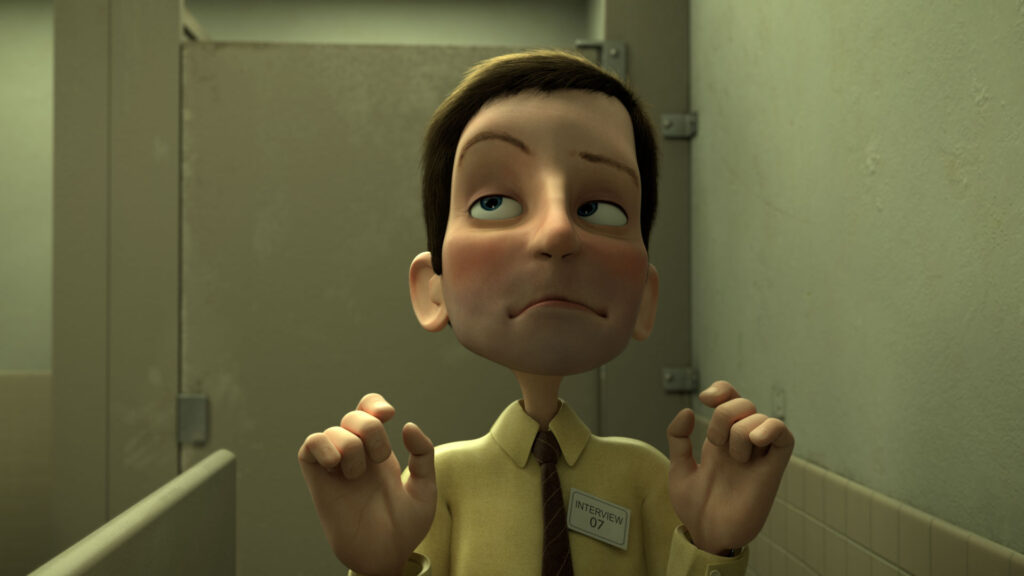 "Knob" tells the story of Nigel, a germaphobe who gets stuck in the filthy restroom of a company where he's supposed to interview for a job. Tsai wrote and directed the film, but many other students from the Academy's StudioX program contributed to the project during the nearly two years it took to complete. "Knob" was co-directed by Yi Lee and YaYu Chin. Lindsay Elgin produced the film.
"This was my first time collaborating with a huge group of people," said Tsai. "It was challenging at times. Teamwork and communication are really important." Tsai appreciated the support provided by his instructors and advisors during each phase of the project. "From early pre-production to production, I learned so many things from super helpful, great instructors like Tom Bertino, Derek Flood, and David Latour. They helped us take 'Knob' to the next level," Tsai stated.
He added that he's particularly grateful to Flood for teaching the "Knob" team how to give their work the look and lighting of a professional short film. He also benefited greatly from his Group Direct Study class taught by KC Roeyer and Terry Song. In addition to the training and education he received at the Academy, Tsai valued the opportunity to meet and work with a wide variety of talented students.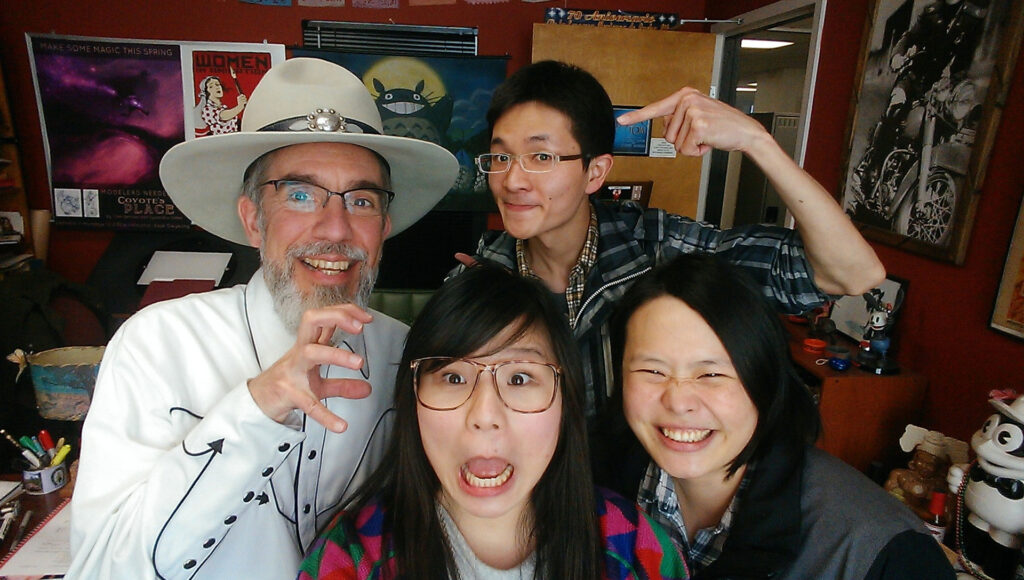 "We learned from each other and cooperated with each other, not only in the animation and visual effects department but in other departments, too," explained Tsai. "Music student Matthew Chin, for example, created the wonderful music for the film."
Tsai and his crew's hard work is paying off. With its infectious humor and polished, engaging animation, "Knob" has been racking up an impressive array of prizes. Along with winning Best Animated Short Film at the Academy's Media Awards this past spring, it's recently been honored at a number of film festivals. They include the WorldFest Houston International Film Festival, the U.S.A. Film Festival and the Accolade Global Film Competition.
"Knob" was also nominated for a Short Shorts Film Festival & ASIA award and named an Official Selection for the L.A. Comedy Festival. Tsai is still waiting to find out if an additional 15 film festivals will accept it.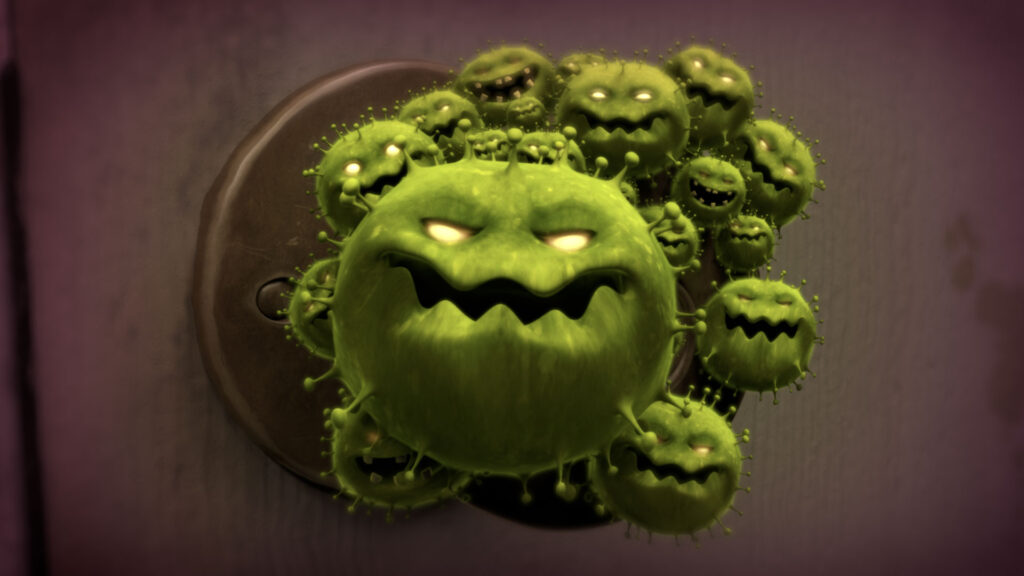 In the meantime, his job as a facial animator at 2K Games keeps him busy. And he hopes "Knob's" funny take on germs and those who fear them is infectious enough to open doors that might let him turn it into a full-length movie one day.
"I love those germs so much," he joked. "I'm keeping them in mind for a possible feature film in the future."