By J. Elliott Mendez
In 1955, racing legend Juan Manuel Fangio drove his Mercedes to victory in the Argentine Grand Prix. It was the season opener, and he was defending his championship title in 100-degree heat, conditions that forced drivers to frequently swap out cars as they tried to remain hydrated, and still, many would succumb to the environment. But not Fangio. Against direction from his team to come in and switch out, he drove on, pushing the vehicle to its limits. In doing so, the chassis overheated and began to burn his leg. Fangio had a choice: ignore the burn and push through or take his foot off the gas and give up the championship.
Nicolás Villarreal's artistic brilliance is a known quantity at this point. He's a trailblazer in the world of visual arts, with a visionary approach to creativity and well-earned global recognition for his exceptional talent. He is an Academy of Art University alum who, since his graduation in 2002, has become the executive director of the School of Visual Development and Traditional Animation at the Academy. He has also worked with some of the biggest names in the industry, including Sony, The Jim Henson Company, Amazon, and Walt Disney Animation Studios. Since Art U News last spoke with Villarreal in 2013, he has produced a number of animated short films, including "On/Off," which is about distractions that threaten to destroy all creativity, and is now a Guinness Book of World Records holder for the most awards won by an animated short.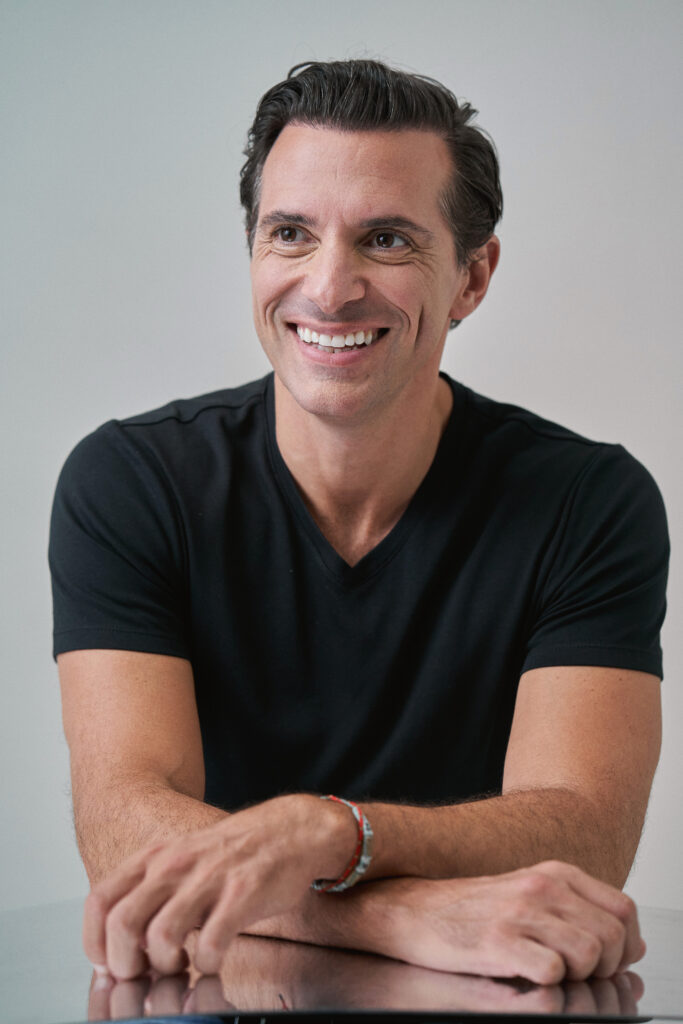 "It is a rarity in the world of higher education to have a working professional of Nicolás' caliber teaching entry-level students," said Academy of Art University President Dr. Elisa Stephens. "The Academy and I are incredibly proud that an accomplished, award-winning director like Nicolás is not only an instructor and department director at the university but is a graduate of our program as well. Nicolás embodies everything we value and teach at the Academy: Hard work, perseverance, and a belief in your own talent can lead to personal fulfillment and success in your creative career."
Instead of talking at length about any one of his accomplishments or projects, Villarreal really wanted to chat about the nature of creativity, his philosophy as an artist, and of course, Juan Manual Fangio.
Villarreal is in his studio painting a number of large 8-by-4-foot canvases for a planned live immersion experience of "On/Off." He has a number of museums around the world interested in the exhibit. He'll open in the first venue that officially signs, but he secretly hopes it will be San Francisco. He says, though, "They need to see the art first." He predicts being done with all of the paintings in a month. This is one of the benefits of having a world record-breaking film—more work.
"The film keeps winning awards," he says as he continues to paint. "The only thing it changed in my life was that I've been offered to direct three feature films. One was [an animated film] for a big studio, and the others were two thrillers—one in San Francisco and one in Argentina." Villarreal says he practices a bit of Stoicism within life and creativity. "What I try to do [in the meantime] is go as fast as I can with things that are under my control."
He loves his students and teaching and loves his artistic endeavors. They are both important to him and instead of trying to balance the two, his creative life and process feed into his teaching and vice versa.
"I don't think I could [get rid of] one. I need to teach in order to be better at what I do. And I need to do what I do in order to be better at what I teach."
He encourages all of his instructors to have outside projects as well. Villarreal says it not only helps them continue to grow as artists, but it helps the Academy have better classes, something that he keeps top of mind.
"It's important to our students to see that all of us are working professionals."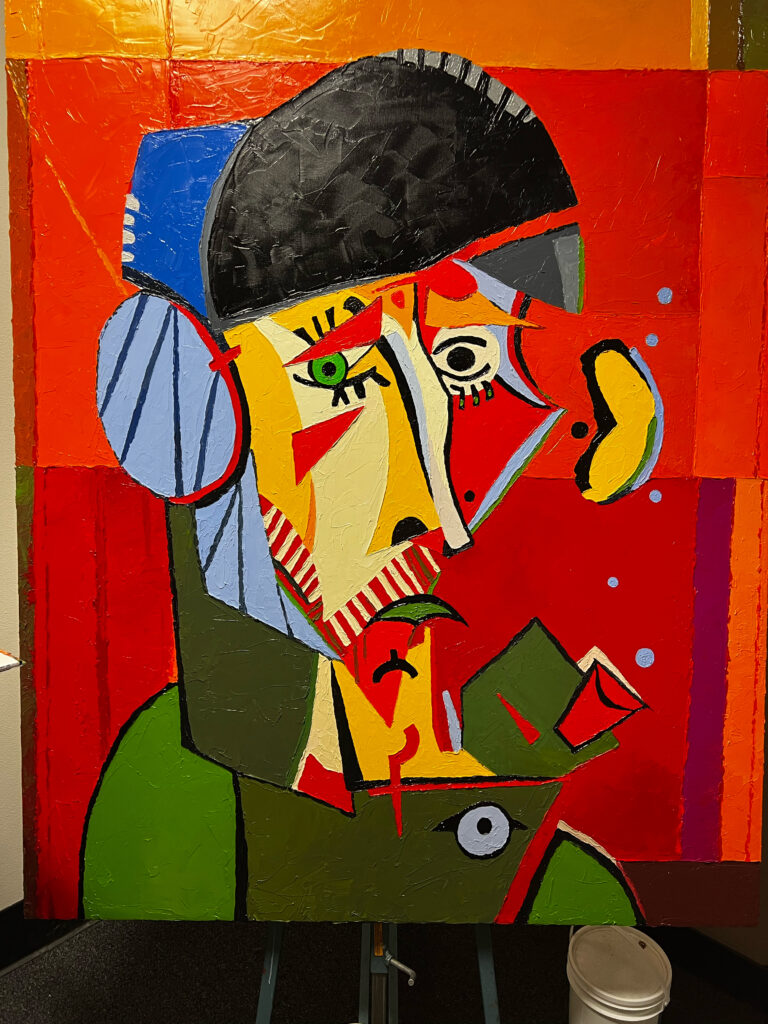 The journey to becoming not just an artist, but a great artist, is in the doing. For Villarreal, it's about practice, and there isn't a way of getting around that. This is one of the reasons he has molded the curriculum in a way that gets students animating and making films. Villarreal says by the time students graduate they will have created six short films. He considers one of the major objectives of the program to be creating animators with a director's way of thinking.
For some, managing the workload as an artist can be tough. But Villarreal's secret is simple: Set realistic goals and try to enjoy what you're doing at the moment. He stresses the fact that not working on a project, just thinking about getting it done, can lead to it not being done to the best of an artist's ability. He recommends enjoying the journey and creating incrementally. He shares his experience making "Pasteurized" when he worked so much that he really only had lunchtimes and coffee breaks to draw out his storyboards.
"I remember in the beginning I thought to myself, 'Fifteen minutes is nothing.' But those minutes a day—they add up like savings. A storyboard that should've taken me a couple of days took me two weeks. But I got it done. I try to put real goals and try to enjoy what I do in the moment. Because sometimes you think of finishing the project. But if you didn't do your best, then you regret it," explains Villarreal. "I ask this question, once you finish a project, you need to think, 'Can I do this better?' If the answer is yes, you have to redo it. Now knowing that you will ask that question at the end, when you start, you go in doing the best you can. If you do your personal best every day and you're at peace with it, your best becomes your standard."
Villarreal calls this the "invisible door," the door to the next level you or the you that is beyond your best. But it's a you that can only be accessed by first doing your personal best or your standard every single time. It's a lesson that he learned the hard way when he was in film school in Argentina. He needed to finish a short film, and he did. And it was… okay. He says he knew it was okay, and he got a B+. But one of his instructors saw it and knew from his other work that it wasn't his personal best.
"Without being facetious, he told me, 'Is this the best you can do?' It was like a dagger to my heart because he knew. That was a hard lesson. Since then, if I approach something, I need to be able to look at it at the end and say I couldn't have done any better."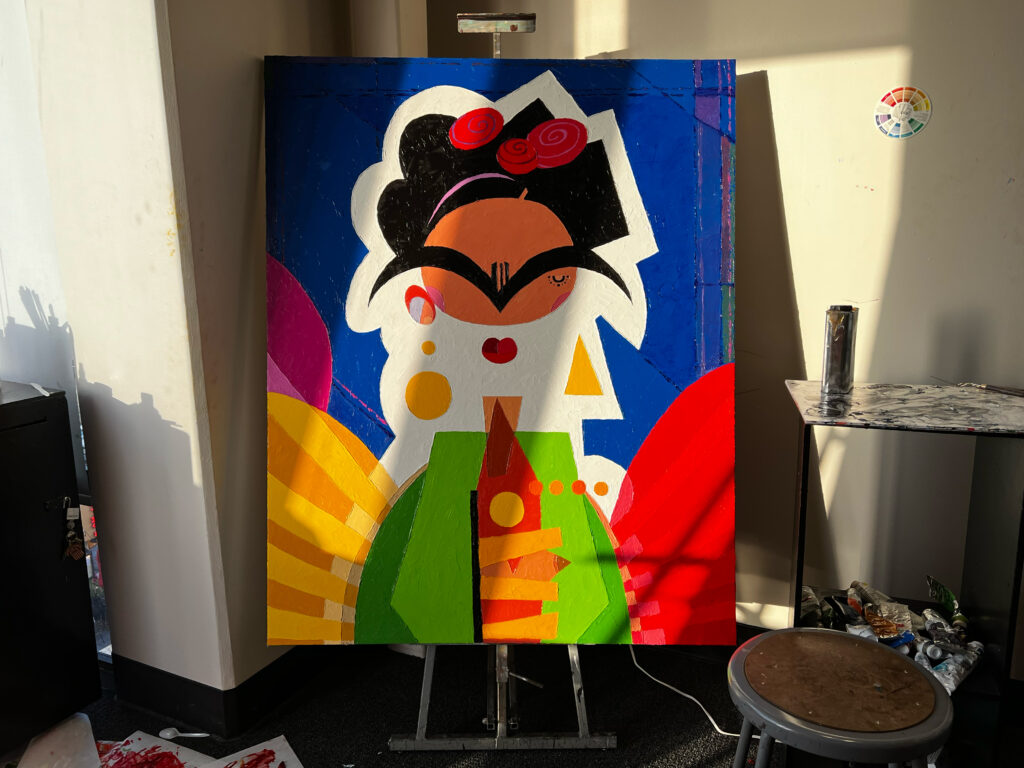 This is where we come back to Fangio. Villarreal talks about the burn moment. It is that moment in your artistry when time stops, and you have to decide to push through the burn or give up. This moment usually requires a sacrifice, but the gain is usually great on the other side. He compares visionaries of other industries—like Lionel Messi, Frida Kahlo, Steve Jobs, Nikola Tesla, Leonardo da Vinci, and Fangio—and their stories all have this in common: They all have a burn moment.
But what was Villarreal's burn moment? He says it was when he finally got a job at Disney, his dream job at the time. He had put so much in to get there, sometimes working 16-hour days, that he hadn't slept at all the night before his first day officially on the job. He said he was running on adrenaline at this point, but when he saw his name on the board assigned to design a specific character, it really hit him—he made it in—and the adrenaline evaporated. His body relaxed, and he began to doze. It was more than merely falling asleep. It was extreme exhaustion, the type of tiredness that you cannot control once it hits… this was his moment. What did he do?
"I went to the restroom," he said. "I looked at myself in the mirror, and I thought, 'Of all the places you've been from all the stages in your life, you can't fall asleep here.' I started to remember as a kid where I wanted to be. It gave me an [extra] shot of adrenaline… and then I drank a double espresso!"
Capturing what it feels like to realize you are inside of one such moment is the inspiration for Villarreal's next animated film. He describes it as a mix of the films "Rush" and "Memento" and inspired by that famous 1955 race of Fangio's.
With the lengthy list of accomplishments and accolades only getting longer, it's difficult to imagine what next-level looks like for Villarreal on the other side of his "invisible door." But when he completes his next works, we're sure he'll roll up his sleeves, show us his burns, and tell us he "couldn't have done any better."