By Kirsten Coachman
This past spring, Academy of Art University and the San Francisco Shock announced that the university would be the official home of the Shock for the 2023 Overwatch League (OWL) season.
"The partnership with the San Francisco Shock is one of the most exciting things the Academy has done in recent years," said Academy of Art University President Dr. Elisa Stephens. "The Academy has always emphasized exposure to working professionals as a key element of our educational approach. And industries like gaming are validating that approach by hiring Academy students who know how to work collaboratively and professionally coming out of school. The San Francisco Shock has been great to work with so far, and we look forward to having them help our esports team with one-on-one coaching and support.
"We're proud to call Academy of Art University our home for this season," said San Francisco Shock VP of Marketing Cory Vincent in a press release. "Not only will we get to work out of a great facility; we also finally get to connect with the best fans in 'Overwatch' here in the Bay Area."
Partnering with the Shock
As part of this new partnership, the Academy is providing the Shock with a dedicated space to practice in one of its state-of-the-art facilities, including a room for strategy sessions. The team is also currently residing on campus.
The Academy will be hosting watch parties and additional events on campus so students and Bay Area fans have an opportunity to connect with the team. Four watch parties have already been scheduled for August and September.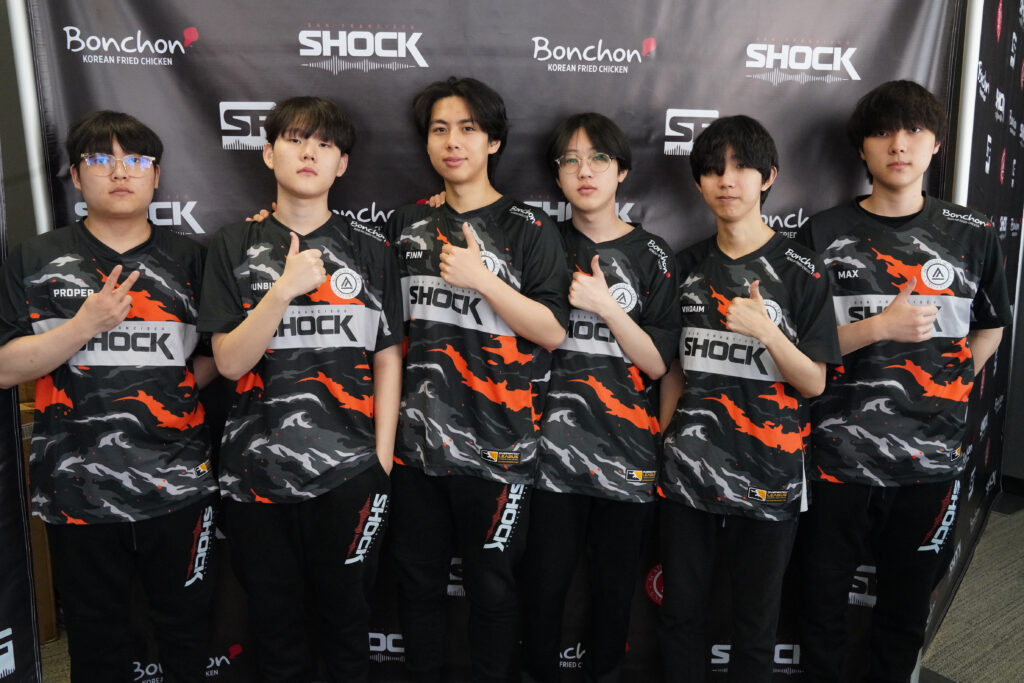 The Shock was founded in 2017, and the team debuted in the 2018 OWL season. Though their first season didn't produce a playoff run, in 2019 and 2020, the Shock won back-to-back world championships, and they are now considered one of the leading teams in the OWL.
The current team roster includes Junbin Park, Sumin Choi, Nam-Ju Gwon, Steven Saucedo, Se-Jin Oh, Junyoung Jeong, Luke Fish, and Dong-Hyun Kim.
With the fall semester right around the corner, the Academy's collegiate "Overwatch" team will be gearing up for competition. With the Shock on campus, ArtU Esports players will have a chance to learn directly from the pros.
"They'll have a weekly scrim with the professional team," shared Director of Esports Michael Witzel, "and [receive] some analysis on how they can do better and elevate them in that way."
Opportunity for collaboration
Partnering with a professional esports team marks a huge moment for the Academy's and the School of Game Development's (GAM) own esports program, ArtU Esports, which launched in 2016.
"The importance of it is the growth of esports on campus. It shows that the Academy takes esports seriously," said Witzel. "This is a potential for not only players that want to [take part in esports] but for every department."
Part of growing esports on campus is opening the doors for inter-departmental collaborations. Students across all majors have a unique opportunity to be involved.
"We want to push collaboration," said Executive Director of Game Development David Goodwine. "This is not just GAM."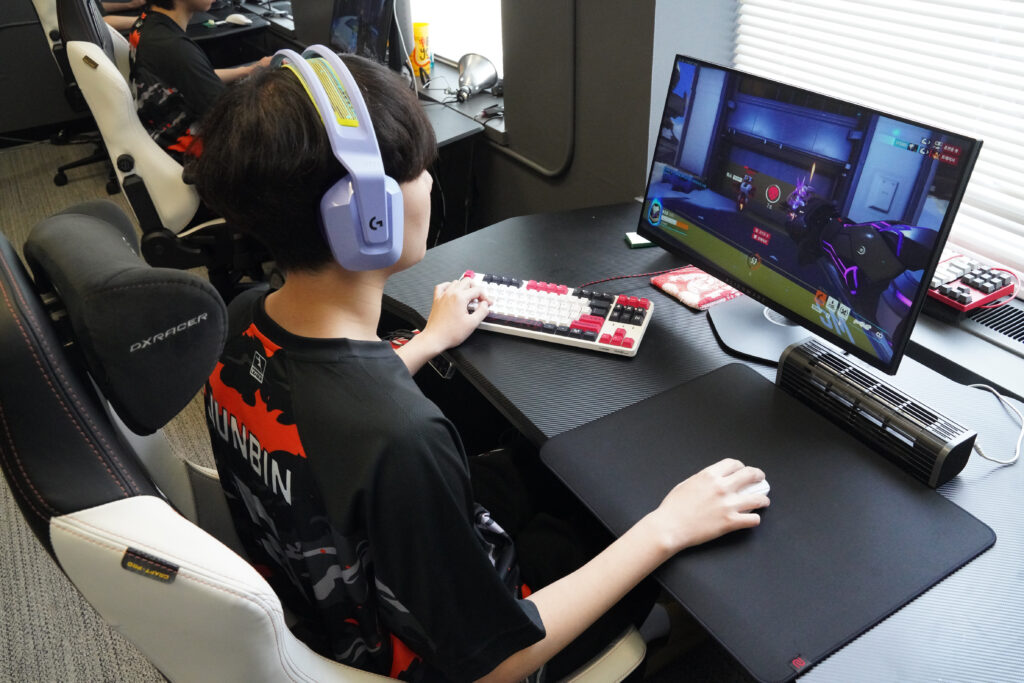 "And esports is our way of allowing these students to use their skills before they hit the workforce," said Witzel.
Both Witzel and Goodwine shared that they've been in conversation with the School of Fashion regarding the potential of creating merchandise for the Shock. Among other collaborations on the horizon, School of Photography students will be able to attend and shoot live events. School of Communications & Media Technologies students will have the chance to not only edit video footage but also take part in the on-camera broadcast and conduct interviews.
"We don't do that as a department," explained Goodwine. "But we have the departments that do it. … There are lots of different areas that we have as a school that can be involved. And at the end of the day, it helps get our name out there and show what we can do as a school."
Students interested in getting involved should also consider enrolling in the 498 Esports Studio class. It's an Onsite+ course open to students of all majors—both onsite and online.
"The class focuses on running, producing, and advertising the events for everybody," said Witzel. "That's the best way for [students] to get directly in contact and working with these events running in the fall."