By Tyler Callister
Yuxin Feng keeps a striking virtual background image on Zoom.
In the animated background picture, a pale, lizard-like alien looks up at a glowing model of the solar system hanging down from the ceiling. The alien is adorned in a queen's robe, standing in what looks like the scientific study of a grand palace.
"It's Queen Ojo," the 2021 Academy of Art University School of Animation & Visual Effects (ANM) alumna said of the vivid cartoon image. "The world has been destroyed by the humans. The aliens have taken over. Eva, the main character, is the only human left on Earth. This alien character, Queen Ojo, is Eva's first friend her age, and they build a very special bond."
Feng explained this matter-of-factly as if she were talking about her friends at work. The animated characters—subjects of the upcoming Skydance Animation TV show premiering on Apple TV+, "The Search for WondLa"—actually are her work friends, in a way.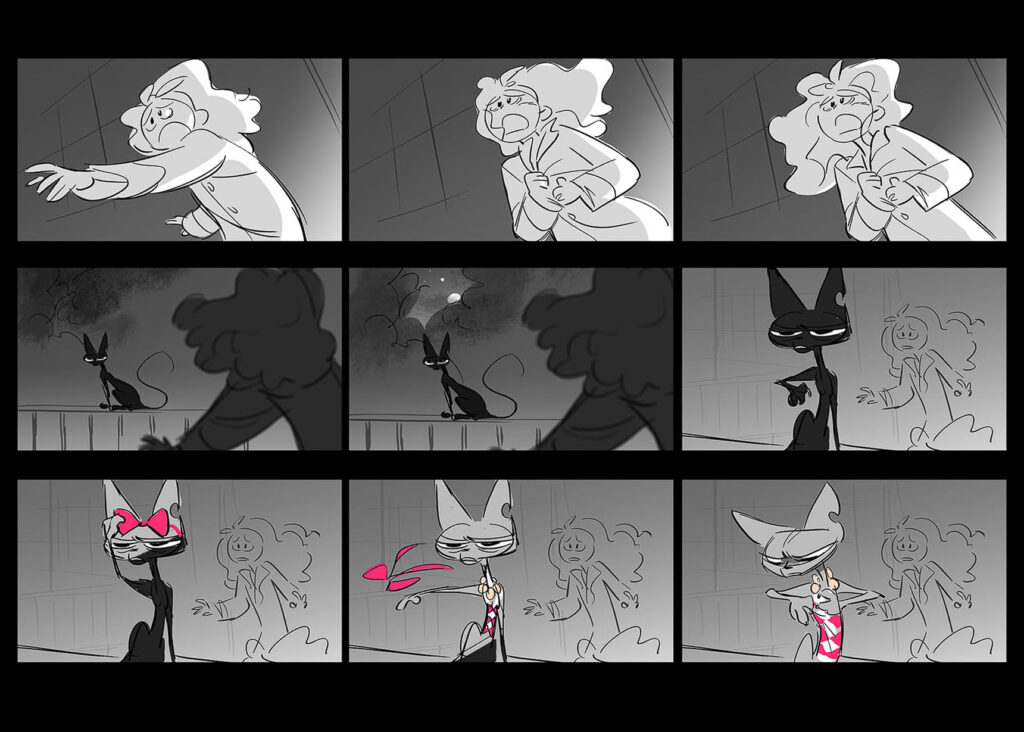 Recently promoted from storyboard revisionist to story artist at Skydance Animation, Feng has been spending her days lost in a dreamworld with Eva, Queen Ojo, and other characters, where she draws and colors pieces of the unfolding story.
Feng, who received her M.A., thrives in that fantasy world.
"I just love the fantasy of things," Feng said. "I love to imagine another world beyond this one."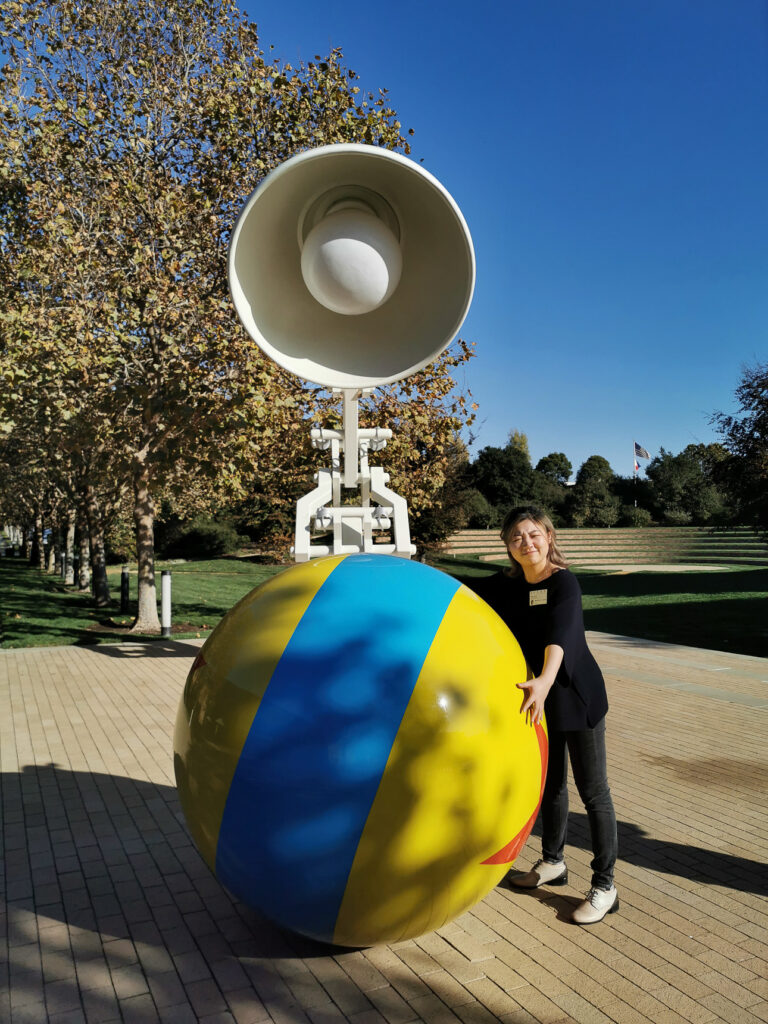 The ANM alumna hails from Hangzhou, China, and spent her childhood wrapped in colorful fantasies and crouched over with pencil and paper. Feng remembered when her parents bought her a DVD set of Pixar films, which served as an immense inspiration as she later pursued animation.
Feng's early studies took place at the China Academy of Art in Hangzhou, and she later worked for the Chinese game company NetEase Games.
However, gaming was not Feng's dream. Inspired by her love of Pixar films, Feng aspired to work in the animated film industry. Ready to take the next step in her career, Feng began a global search for where she would go.
"My main goal was to find a school that could help me get into the entertainment industry in the U.S.," Feng explained.
By chance, a friend of hers, also from China, was studying animation at the Academy. After looking into the university, she moved to the U.S. in 2019 to begin her studies with ANM.
Fittingly, Pixar provided her first big shot in the animation industry. In 2021, she secured a place in Pixar's competitive 12-week Story internship program. The internship was a significant moment for Feng, as it completely changed how she viewed animation.
"Pixar has a very unique philosophy of making films," said Feng. "They always encourage me to tell my own story because my experience is truly unique and it's authentic. That totally changed my way of telling a story to the audience."
After earning her master's, the Academy's Career Services department helped Feng land her first big job in the U.S. with Skydance Animation.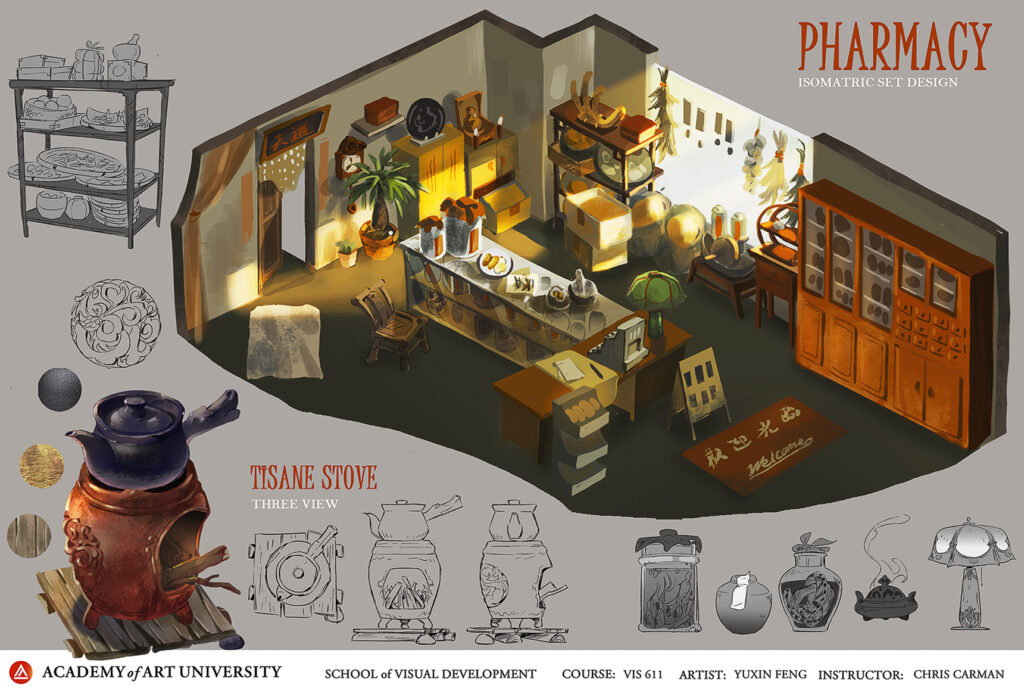 "Career Services scheduled Zoom meetings for us to meet with recruiters in the industry," Feng said of the process. "So we had a chance to pitch our portfolio in front of them. After, I chatted with Skydance last year with the information that they are hiring people this spring. So I just emailed them one month later, and they decided to hire me."
"She was a natural in visualizing cinematic compositions and easy-to-read camera shot flow," ANM instructor John Korellis said of Feng. "As a graduate student, she already had a strong art background, so we got to concentrate on pushing cinematic depth in her storyboards as well as practicing drawing different acting genre stories."
Korellis also noted that much of the credit for landing a job at Skydance goes to Feng's hard work both in and outside the classroom.
"A really big accomplishment of hers is the Pixar Story internship, a highly selective and hard program to get into," Korellis said. "No wonder she found work easily afterward."