By Nina Tabios
It's no secret that music and fashion go hand-in-hand, as the songs of today's rock stars and pop icons may influence tomorrow's fashion designs and trends. But for Alice Michelle, a recent B.F.A. graduate from the School of Fashion at Academy of Art University, sound and style came together in a new way this past fall. 
Following the completion of her senior thesis collection, Michelle was approached by School of Fashion Director Gary Miller to consider competing in MTV's Music Meets Fashion Competition—a global competition organized by MTV Breaks, an international initiative supporting up-and-coming creatives, the British Fashion Council, and high street fashion brands, ICEBERG and River Island.
Students from around the globe were invited to create a unique collection inspired by music, fashion, and sustainability in celebration of one of pop culture's most influential platforms. Last August, Michelle was named one of five finalists from the United States, United Kingdom, and Mexico.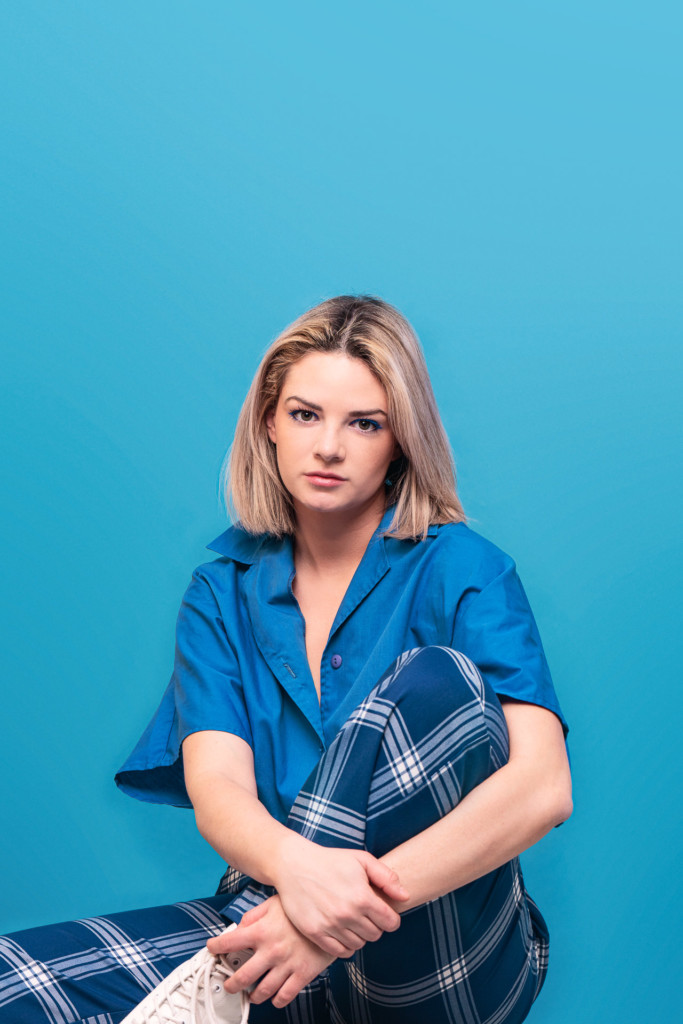 "I was really shocked to hear I was a finalist. At the time, the news was a sign of things looking up," Michelle said from her home in St. Paul, Minnesota. "It gave me daily motivation to keep working and stay inspired. I loved working on this collection, and it was an amazing opportunity to keep doing what I love."
For Michelle, fashion is about the process. Part of the competition required students to create runway looks that were gender-neutral and body inclusive, which was a welcome challenge.
"I love going back and forth from working digitally to working by hand," Michelle said. "I start by drawing my designs by hand and draping on a dress form, then I transfer that design to CLO3D where I can virtually sew my design. Once I get my best fit on the avatar, I can print my patterns out into full-scale and sew them."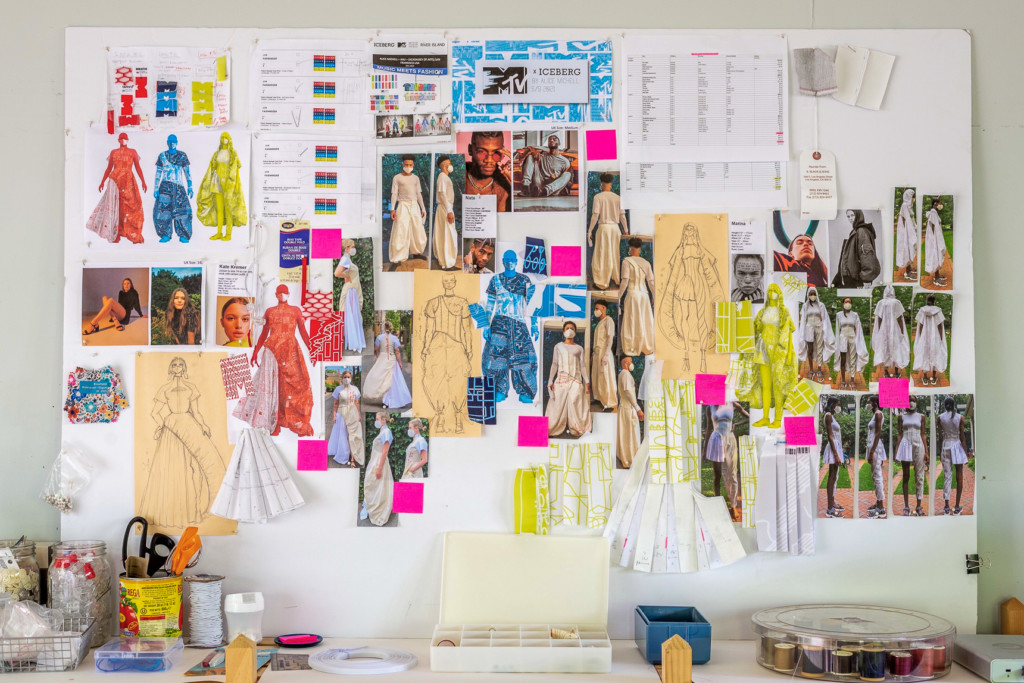 CLO3D is advanced design software that allows users to design digitally. Designers can virtually drape and lay patterns over avatars available in a variety of sizes and shapes. Mastering the CLO3D software for her senior collection gave Michelle an advantage over most designers of her age according to Miller, and the benefits of this technology weren't just economical but also ecological.
"Alice is one of the first students to have really embraced CLO3D, and [she] saw its potential," Miller said. He thought Michelle was the perfect fit for the MTV competition, which was looking for designers with a flair for young, contemporary, and modern collections that incorporated music or sportswear.
"By creating designs virtually on an avatar, CLO3D has reduced costs and has environmental benefits: cutting down on sampling and resources," Miller added. "There have been many design students who have benefitted from the software, and we see this being used more each day in all levels of the fashion industry."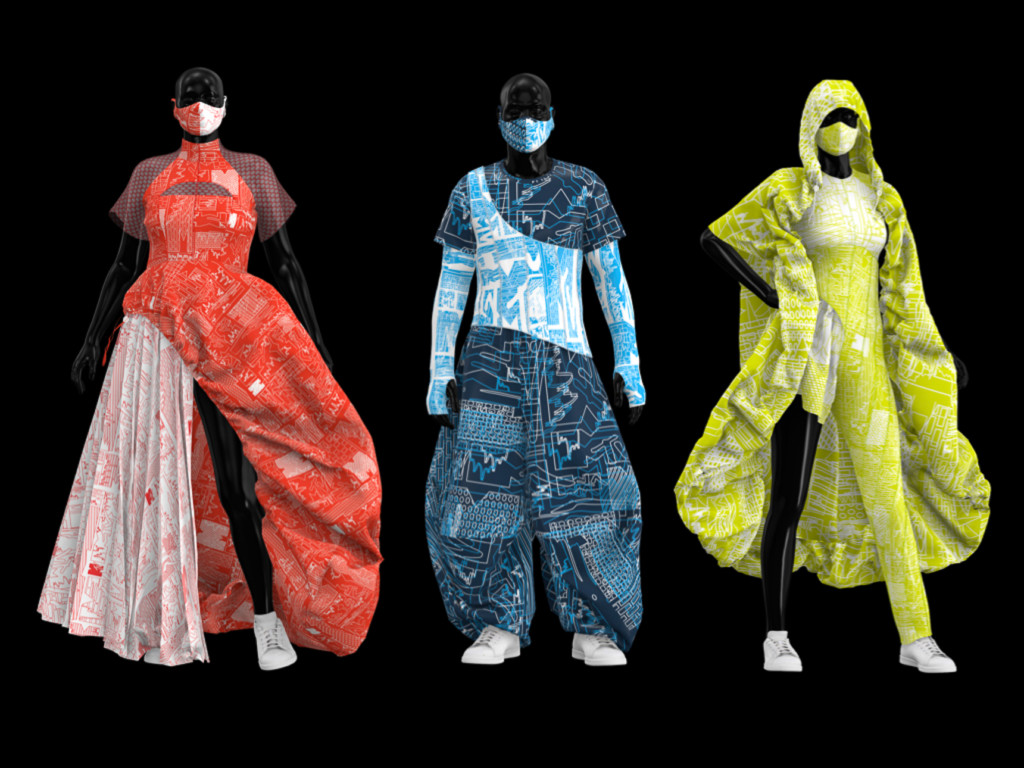 After she finalized her looks digitally, Michelle called on some of her childhood friends to make sure the developed looks complemented their body types. Michelle didn't just want to "size up," she wanted to make sure people of all shapes and sizes felt good in her garments.
"When I first entered the competition, I used all size 6 models," Michelle said. "I think that needs to change. People should be supporting body positivity and gender neutrality, [and] it definitely pushed me as a designer to create looks that got me out of my comfort zone."
Growing up, Michelle remembers seeing the colorful animations that prefaced many of the network's beloved programs. She drew inspiration from the iconic MTV logo and splattered the graphic throughout her interpretation of luxury sportswear. She wanted her garments to feel runway-ready but also fit in as everyday streetwear. Once she identified these qualities, Michelle applied her core design aesthetics of volume, asymmetry, and sportswear influences.
"With River Island, I was really inspired by the way they aren't afraid to make a statement," Michelle said. "I took inspiration from their looks: super colorful, print heavy, a lot of trims, and interesting seam details."
Industry leaders from ViacomCBS (MTV), the British Fashion Council, River Island, and ICEBERG will announce the winner at London Fashion Week on February 23 with a presentation on www.londonfashionweek.co.uk at 4 p.m. All five finalists will attend workshops hosted by MTV, the British Fashion Council, River Island, and ICEBERG to build their understanding of the industry across sustainability, technology, and employment. As part of the grand prize, the winner will receive one-year's tuition fee and have their commercial collection sold by select UK stores and online with River Island.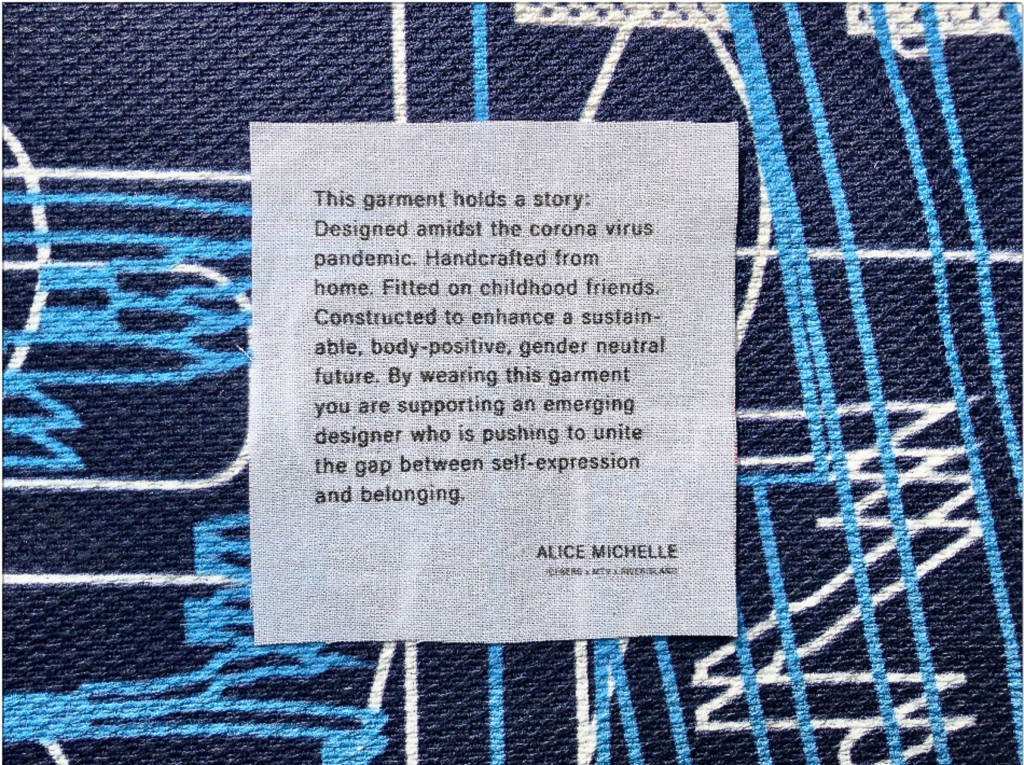 Although there's still plenty to look forward to, Michelle feels grateful for the recognition from such highly regarded brands and institutions. As a graduate designer fresh out of school, she appreciates the opportunity to keep pursuing her goals in fashion and design.
"Working on this collection every single day throughout the summer reinforced how passionate I am about design," Michelle said. "With everything going on, creating this collection has kept me sane throughout these crazy times. I woke up every day motivated to keep going, it never felt like work to me. I wouldn't want to do anything else throughout my summer. This experience proves to me that I have found what I want to do for the rest of my life."