By Ellie Dietrich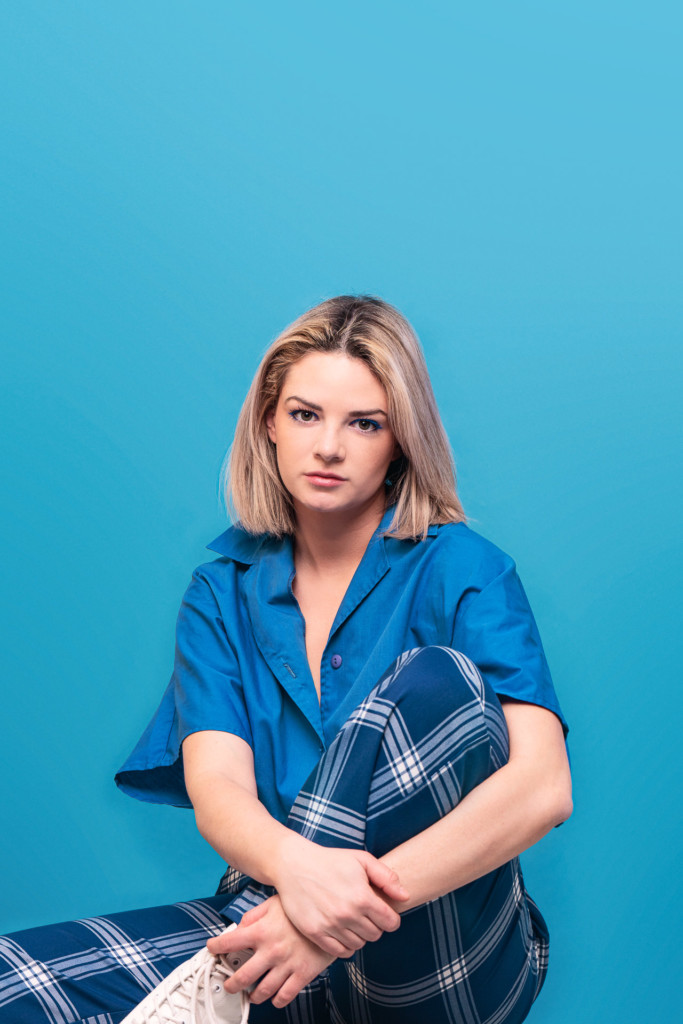 For B.F.A. fashion design student Alice Michell, it all started on the field.
"I grew up playing soccer my whole life," she shared. The competition, desire for perfection, and constant drive to push oneself to be better—all qualities that soccer demands—have shaped who Michell is today. Although she feels the athletic chapter of her life is done, the Academy of Art University School of Fashion student still maintains the same sense of competition and drive. It's this mindset that she applied to her senior thesis collection and used to bring her two passions of soccer and fashion design to life. 
For inspiration, Michell dove into fashion history, looking at her European ancestry. She featured the British, Irish, and German flags through an amalgamation of colors, stripes, and plaids. She also found herself mesmerized by traditional European gowns of the 15th and 16th centuries.
The corset, with its elements of protection and strength, particularly captivated the design student, and she worked to modernize it by making it less restrictive. Michell made hers with a fabric called Spacer Scuba Knit, a durable, sports-driven, and water-repellent material, using pop stitches, trims, and exaggerated silhouettes often found in sportswear. As a whole, Michell's garments have monochromatic looks that conjure images of soccer jerseys, with colors that range from neon green and red to deep navy and teal. The end result is a collection steeped in athletic appeal.
Michell is one of the first students at the Academy to use CLO 3D, a 3-D design software that helps designers bring their garments to life digitally. CLO 3D provided Michell a unique perspective on the design process, offering a variety of sizes, fabrics, and pattern making options at the touch of a button. With it, she can scan fabric textures as well as upload prints and colors before placing them in her digital designs. It's also sustainable, allowing Michell to virtually drape, sew, and try on her garments via an avatar the exact size of the dress forms and models they use in fittings, reducing cost and waste.
By using CLO 3D, Michell is among the designers who are working to create a more sustainable environment for fashion. With one foot in the past and the other in the future, Michell is pushing design at the School of Fashion into a new era.