By Greta Chiocchetti
The School of Photography (PH) took home the first-place prize of $1,000 in Ghirardelli Square's Winter Wonderland Holiday Market Christmas Tree Stroll last holiday season, a contest that brought 11 Academy of Art University departments to decorate 16 trees with their own individual, festive flair. From tropical themes to more conceptual designs highlighting diversity with symbolic rainbow lights, students and faculty worked together to create the designs, which were up for public viewing through the end of the holiday season.
Keeping with the holiday spirit of giving, faculty and students from PH donated the prize money to the San Francisco LGBT Center, a nonprofit organization that has been offering community programs, youth services, and financial resources to the local LGBT community since 2002.
"How many times do you get to receive an award that you can also pass on to someone else?" said PH Technical Director and instructor Edwin Vargas, who coordinated the department's involvement in the contest. "It was so, so nice to be able to do that."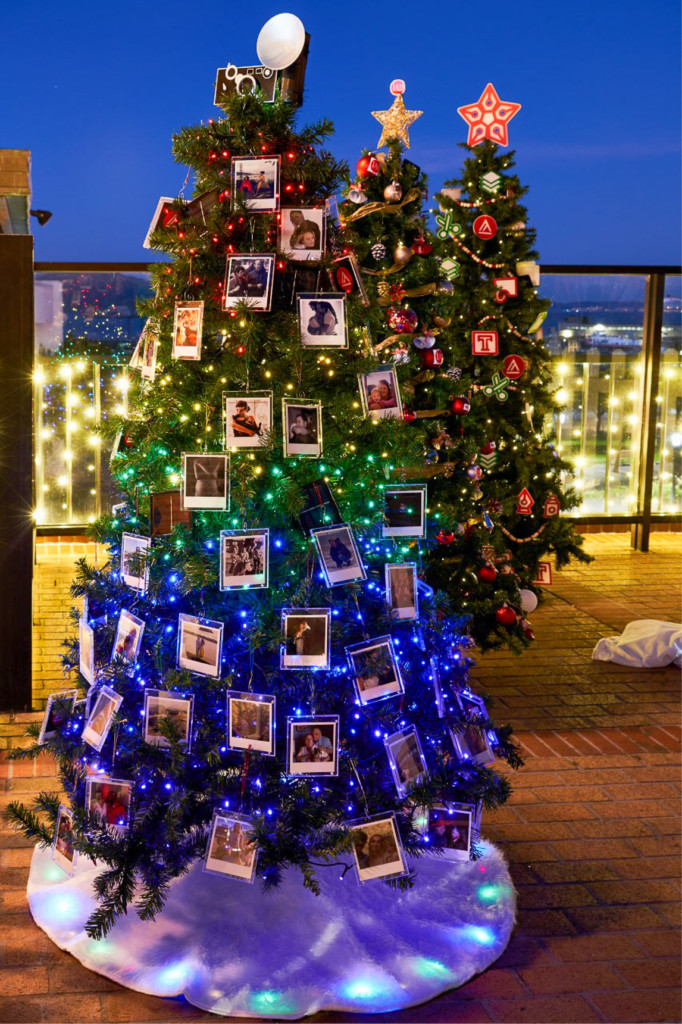 The winning tree, called "Embrace," met the current moment by depicting something we've all had to minimize over the last year: physical touch. Snapshots submitted by photography students, including lovingly entwined couples, cuddly cats, and hands cradling pregnant bellies, were reimagined as Christmas tree ornaments. In place of a customary star was a vintage Polaroid camera, complete with a periodically-flashing bulb. The pièce de résistance, a nod to the department's dedication to diversity and inclusion, was a twinkling tree skirt with rainbow lights that Vargas received just in the nick of time.
"I received a notification that the tree skirt arrived on Friday morning, the day the trees were going to be judged," said Vargas. "So, I ran down to Ghirardelli Square to add it in time. And right before judging started, when I turned the lights on, it just all came alive."
Three PH students who submitted photos to the project were awarded prizes—gift cards to [print stores in San Francisco]—by the department. Mackenzie Smith, Rachelle Steele, and Shawna Gardner received the first, second, and third-place prizes, respectively, for their heartwarming contributions.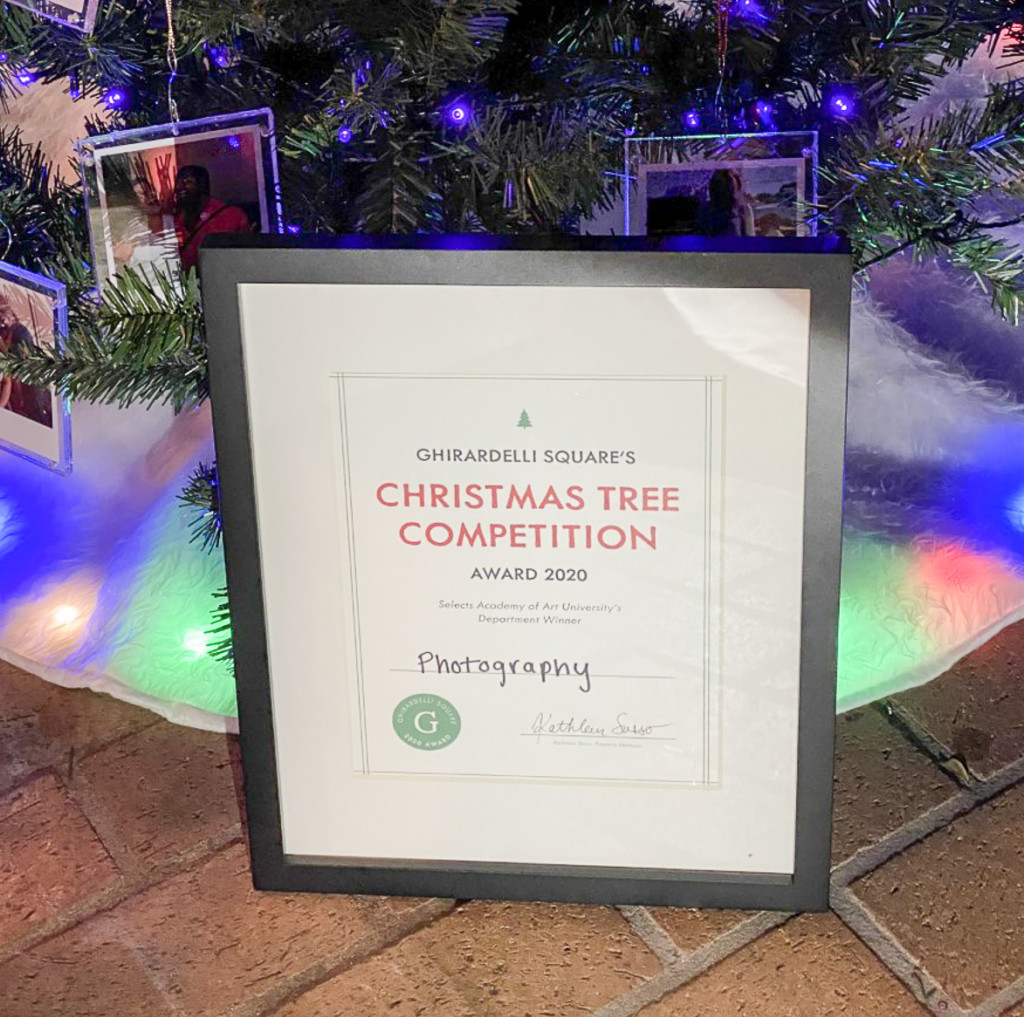 Meet the Winners
"I especially loved the theme, because I think that's what a lot of people are yearning for and lacking in their life right now—the literal connectedness and touch and all that," said Steele, an M.A. student who submitted a portrait from her ongoing series, "Decades of Love," which documents elderly couples. "To me, the couples I photograph are the pinnacle of trust, love, closeness, embracing—I thought it was really fitting."
Though the photo project has been ongoing since before the pandemic hit, Steele's work is especially poignant now, at a time in history when the elder population is particularly vulnerable.
"Maybe a good outcome of COVID, if there is one, is the renewal of sensitivity towards the preciousness of our elderly community," said Steele. "Now, the spotlight is on how we should protect and revere the older generations, not cast them aside."
For recent B.F.A. graduate Smith, the tree decoration project offered an opportunity to submit personal photos rather than having to stick to rigid criteria. She submitted a photo from her Spring Show exhibition, but also a personal snap—a selfie of her and her long-distance boyfriend of over four years, McKinley. Smith was surprised when the selfie took first place out of the department.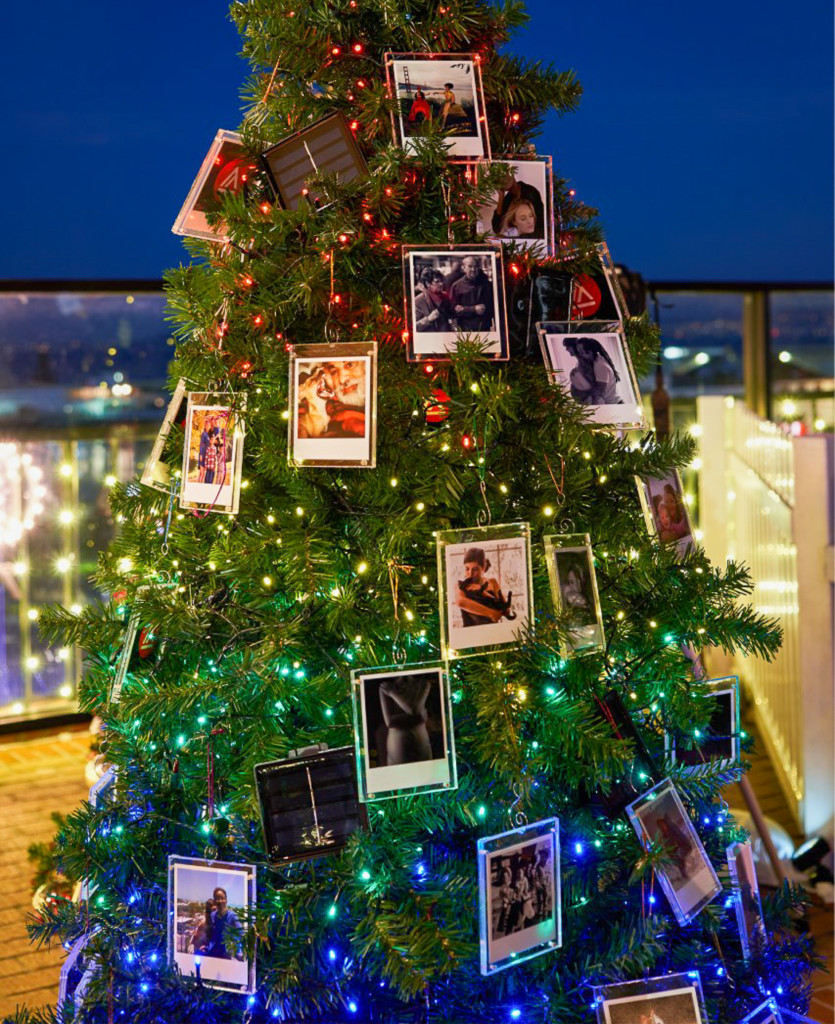 "We've sacrificed a lot to pursue our own separate careers and dreams," said Smith. "It was so sweet that our photo is the one that ended up winning."
Smith, who relocated to Atlanta upon graduating, is looking forward to ending the long-distance chapter in her relationship but is grateful that she already had the tools to make it work before the pandemic hit.
"Luckily, we already knew how to do date night on video chat, how to watch movies together, so when he had to cancel his flight out to visit me last March, we already knew how to spend time with each other long-distance," said Smith.
Gardner, who recently graduated with her B.F.A., submitted a bittersweet memory from her personal archives. In the black-and-white photo, a man lies under a thick blanket in a hospital bed, tightly clasping an outstretched hand from behind the camera. It's a tender scene, one that Gardner said played out often over the last few months of her husband's life.
"My husband was a big supporter of mine in fulfilling my dream of getting a bachelor's degree, but we lost him a year and a half ago," said Gardner. "In his last few months, he spent a lot of time in the hospital, and I spent a lot of time there holding his hand."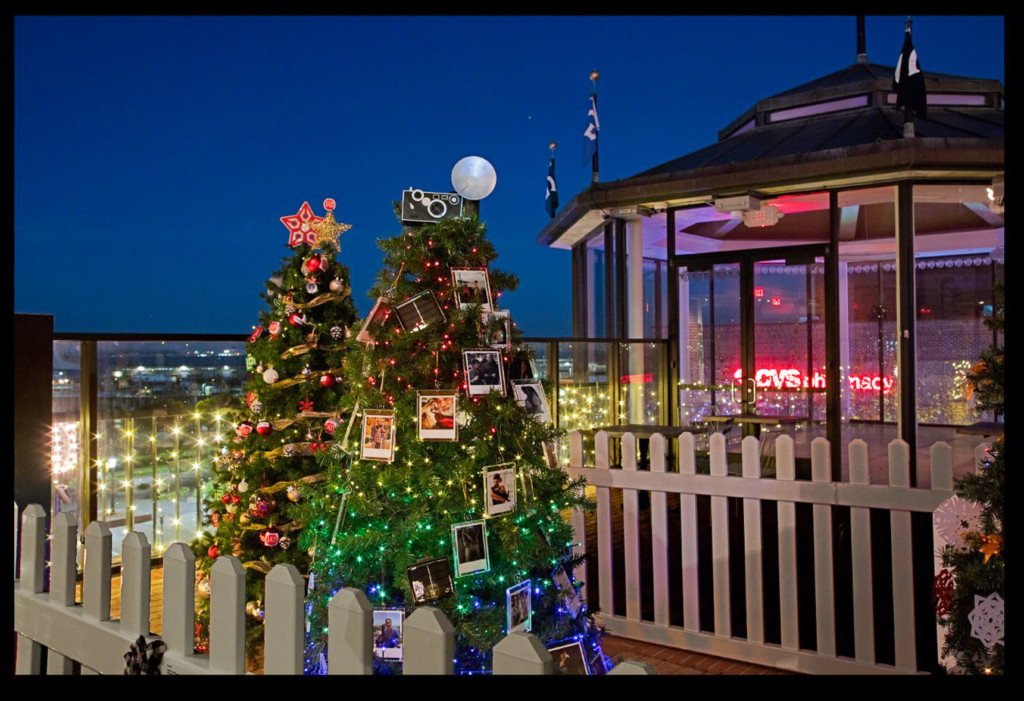 Gardner says she has thought about that time often throughout this pandemic.
"It would have been really difficult for him, living the way that we live nowadays," said Gardner. "I look back on that time and just think that I'm really glad that it happened when it happened, and not now. If he was sick and in the hospital now, no one would be able to be with him. We were so fortunate that we could be with him at the hospital—there are thousands and thousands of people who are sick right now and cannot be there to support the ones they love."
A San Francisco native whose family immigrated there from the Philippines, Gardner's husband Jose Montuya loved the city and was big on Christmastime; Gardner says it's a perfect tribute.
"Our whole family is proud that he was a part of this iconic piece of San Francisco," said Gardner. "He fits perfectly because that's his city."