The future is not only now, but every day for Andrea Nieto, one of the first recruits to the Academy of Art Women's Golf program and a 2014 graduate from the School of Fashion. Pursuing her relentless passion for innovation, Nieto has helped pioneer exciting new and dynamic concepts over her last six-plus years at Adidas.
Focusing on apparel design for her first two years at Academy of Art, Nieto's desire to continue to affect more layers of the garment drew her into textile design where she became more experimental in her approach using 3-D printing and laser-cutting tools.
"Working more closely with textiles led me to push boundaries with some new technologies from classes I was taking over in the industrial design department," Nieto said.
After her textiles work took her to Mercedes-Benz New York Fashion Week, Nieto's portfolio only diversified further when she earned an internship with BCBG MAX AZRIA along with industry honors like the Pointcarre Software Prize for Textile Design from the Royal Society of Arts U.S. Student Design Awards and was a finalist for the prestigious Geoffrey Beene Scholarship Award on multiple occasions. Nieto soon found herself designing jewelry for BCBG MAX AZRIA for the year leading up to her graduation in 2014.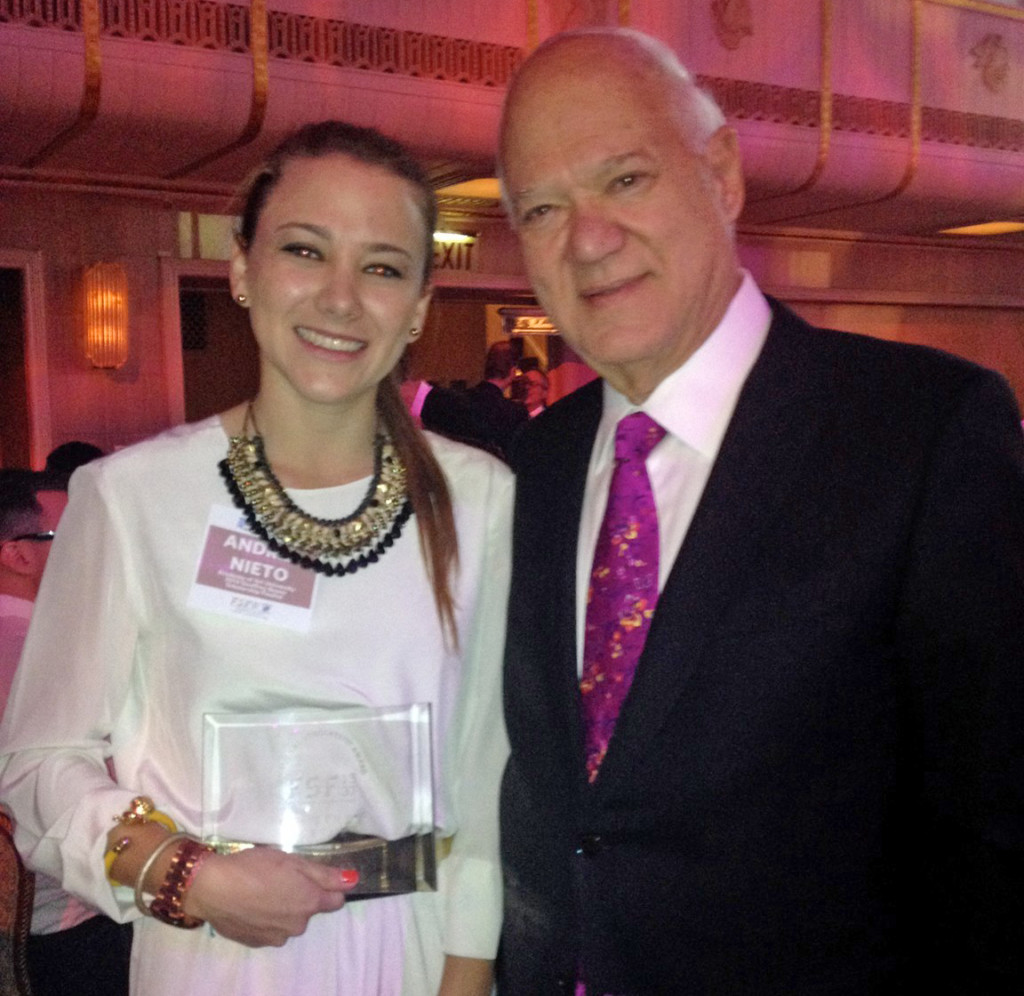 "This opportunity was really interesting and different," Nieto said. "[Chief Creative Officer] Lubov Azria walked by one of my jewelry design projects and appreciated the aesthetic and approach and offered me an opportunity to join her at BCBG and design jewelry with her team. Overall, I like to explore design in different fields and I have been lucky to have been given the trust and opportunity to do so. After being in the fashion industry, it was exciting to join a sport performance brand and totally switch gears."
Reconnecting with a recruiter she had met at her first runway show with ART U, the post-college chapter of Nieto's life began with an internship as part of Adidas' Innovation Team and it did not take long for her to secure a full-time position. That came in the beginning of 2015 when she joined the Future Team and continued to explore athletes' needs as many as seven years ahead.
"In innovation, we are always trying to push the limits and the most exciting part is that we never know where we are headed next so every project feels like a new adventure," Nieto said. "What makes my experience at Adidas really great is the amazing group of people that I get to work with every day. I learn and collaborate daily with my peers from the cross-functional teams like engineering, sport science, and design. Together we bring projects to life."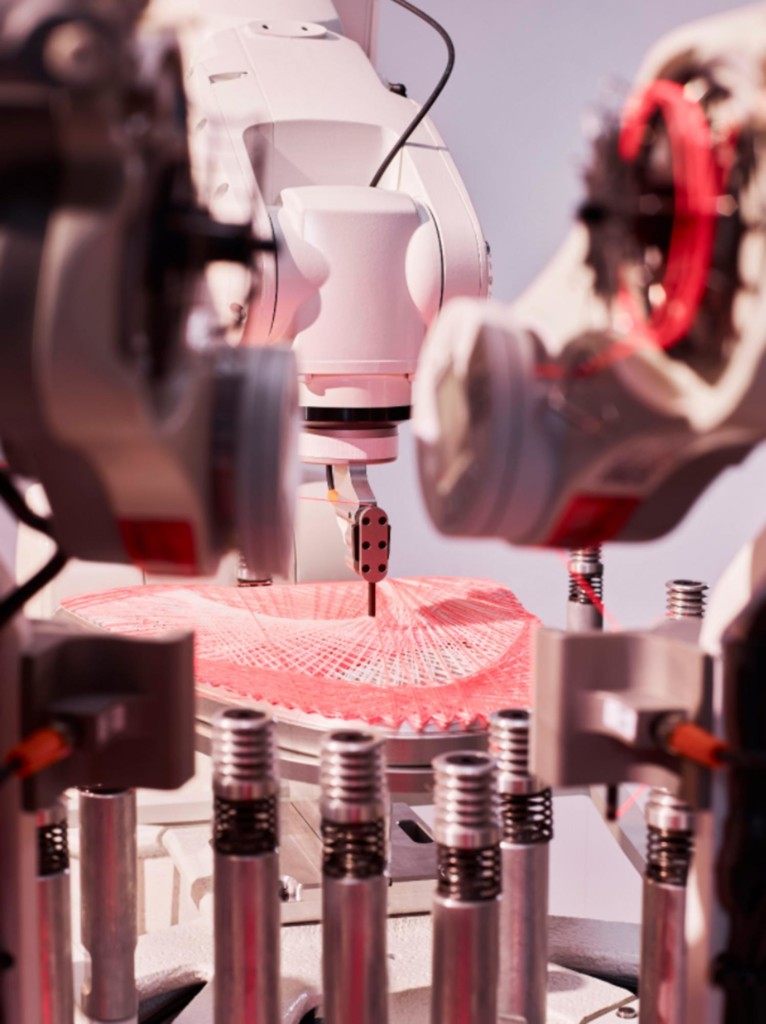 Though her focus was on apparel initially, Nieto remembers one of her first assignments as a designer came in footwear. Excelling as she applied the knowledge gained from all of her previous experience, Nieto naturally progressed into her current role as an Innovation Designer II starting in 2017.
"The values of Adidas, as a company, align with my own, and this is why I enjoy working here," Nieto said. "There is a big effort from the brand and at an innovation level behind three spaces: Sustainability, inclusivity, and data driver or 'coded.' These are areas that I personally feel connected to and passionate about. During my time here I have worked on many footwear projects, apparel projects, as well as some digital experiences."
One of those projects was FUTURECRAFT.STRUNG. The culmination of many years of work, this footwear concept of multi-directional threads woven together by a robot programmed to the wearer's precise requirements has been described by Adidas as a "material revolution." With each thread serving a specific purpose, "the industry's first entirely data-driven footwear" series is slated to launch in early 2022 and short-distance running is only the first target.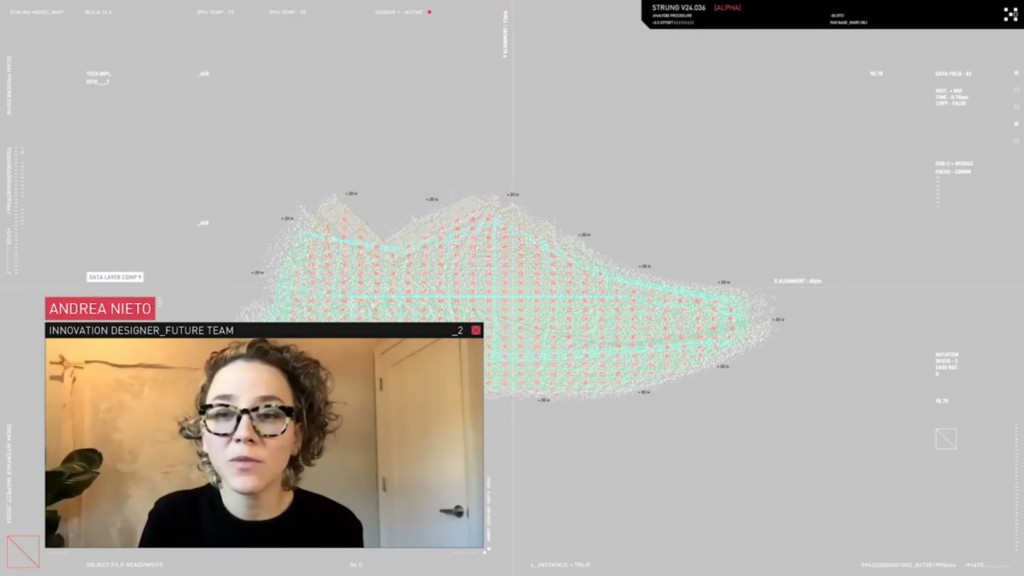 "This one is close to my heart as it has been a huge collaborative effort to bring this project to life," Nieto said. "FUTURECRAFT.STRUNG is adidas' new textile technology for footwear uppers. We combine high resolution athlete data and robotics to create a brand-new type of textile. The result is a dynamic new generation type of textile that is done in a completely new way different from any woven or knit construction."
Though the COVID-19 pandemic did not stop projects like FUTURECRAFT.STRUNG, it has certainly changed the design process. Now operating from home, Nieto and her teams transitioned quickly to a more digital working format that includes daily calls with co-workers and peers.
"We used to keep our design work up on the walls of the innovation design studio and now we have digital design walls in different software platforms that we use," Nieto said. "Overall it hasn't been a difficult transition, but I do miss the physical aspect of connecting, sharing ideas, and having a coffee with my teammates."
Accolades aplenty came for Nieto as well as her team during her career as a collegiate student-athlete. A three-time NGCA All-American Scholar Team honoree and two-time DII ADA Academic Achievement Award winner, Nieto pioneered the women's golf program and, in her final year of competition, earned 2013 All-PacWest Third Team honors as the Urban Knights became the first team in program history to reach NCAA Division II Super Regionals. Capping her time at Academy of Art, Nieto was selected as the department's NCAA DII Woman of the Year nominee and reached the finals of the prestigious award program.
"Sports have always been part of my life and I am very happy to now work to help make athletes better," Nieto said. "An athlete is someone who just wants to better themselves through sport. Being a student-athlete taught me to be a team player, to show up for my team, and always put forth my best effort."
Nieto's advice for the next generation of Academy of Art student-athletes returns to the two words that have been the hallmarks of her career.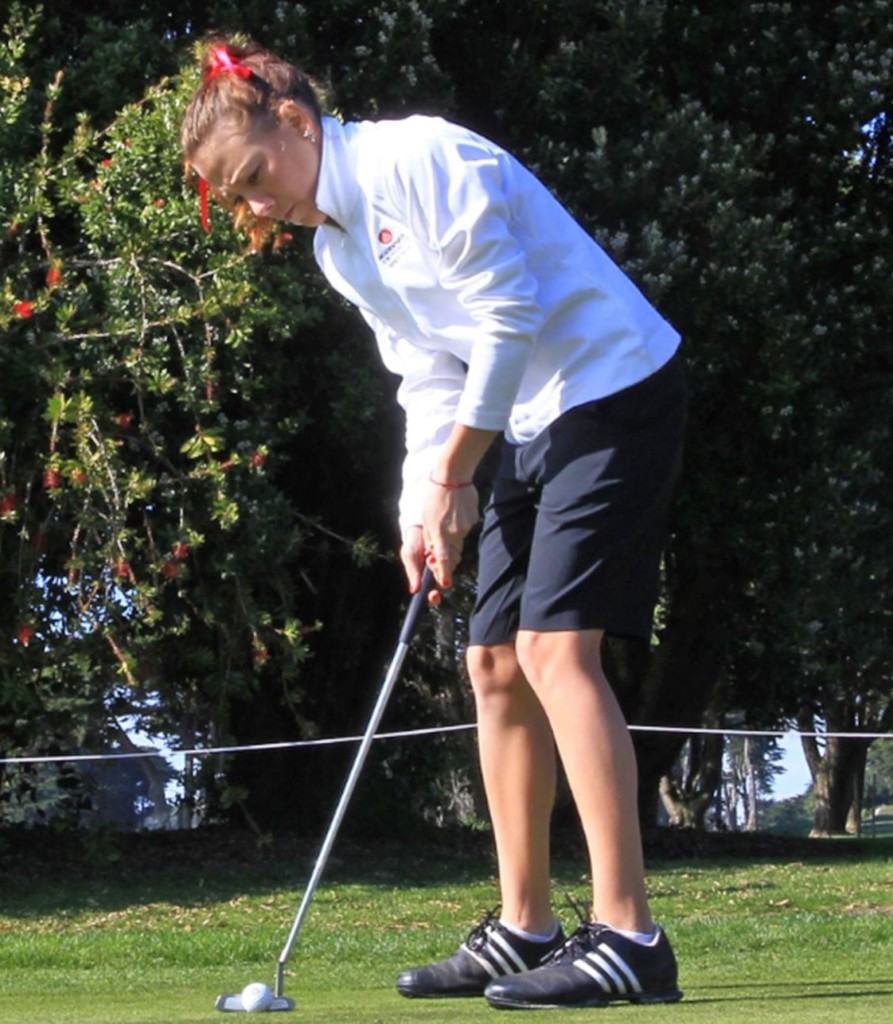 "Push and explore," Nieto said. "Take classes from different departments and then try to mix some of that knowledge into your craft. Also, remain curious and propose ideas that might seem unconventional."
Of course, the future doesn't only come in the way of footwear. With her focus on the coming years, Nieto remains on the cutting edge of new technologies with a mission to improve not only herself but the industry as a whole.
"I always excited push my design skills and learn something new," Nieto said. "I have been exploring virtual reality (VR) and designing in VR as well as learning new computational design methodologies. I like working with junior designers who are beginning their design careers. I currently mentor a group of six Black and Latinx women who are starting their careers in footwear design and this is something I am super passionate about."