In the wake of all that is happening in society today, the goal of Academy of Art Athletics remains the same: to help shine a light on our amazing student-athletes, coaches, and administrators. With that in mind, ART U Athletics brings to you the latest installment of the Knights Roundtable!
The roundtable next welcomes baseball senior pitcher Matthew Sanchez! After joining the Urban Knights in 2018 as a junior transfer from Otero Junior College, Sanchez made five starts in 2019 and added five more in 2020 prior to the COVID-19 pandemic. Maintaining a rate of nine strikeouts per nine innings throughout his time in an ART U uniform, the School of Communications & Media Technologies major turned in his best start of his career this past season when he did not allow no earned runs and struck out seven across a career-high 8.0 innings versus Holy Names on Feb. 16. Without further delay, let's meet Sanchez!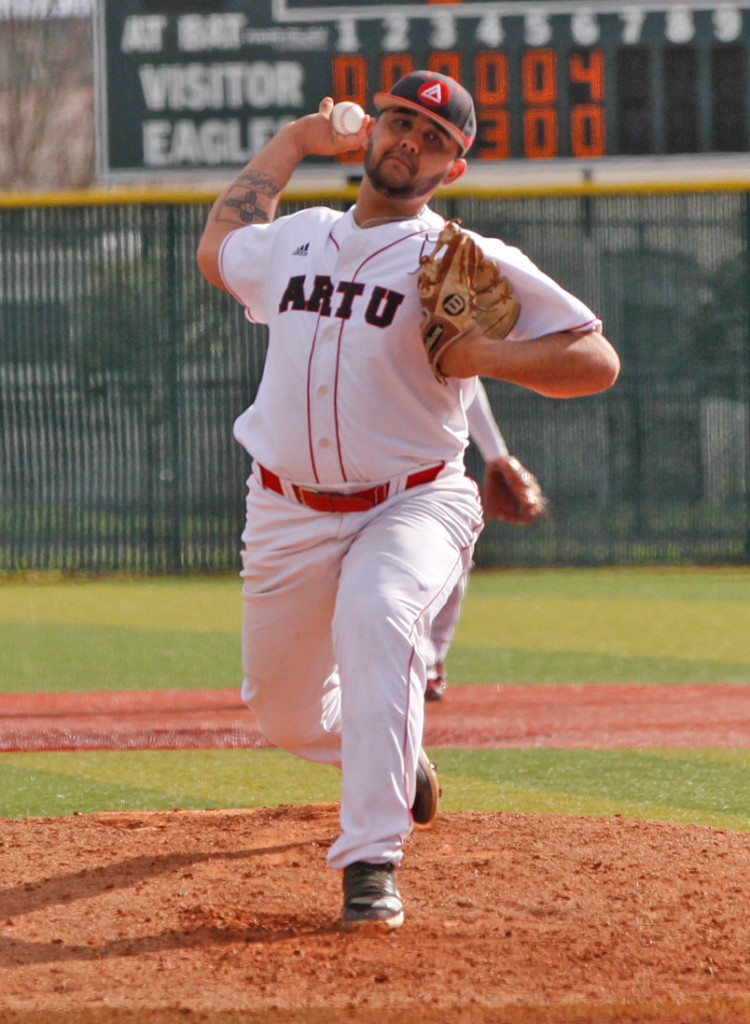 Can you talk a little bit about your hometown and where you grew up? What did you like to do when you were young?
Albuquerque, New Mexico in the south valley is where I come from. There are some really outgoing and very respectful people there. People like to come to Albuquerque to see the beautiful scenery we have, and the area is also very well known for our mountains and green chili. What I liked to do while I was young was to go for bike rides and visit family members.
When did you first start developing a passion for baseball? What did you like about it?
I have been playing baseball since I was a little kid—I would have to say when I started to have a passion for baseball was when I was going into high school my freshman year. I have always loved that I can compete with other athletes. I knew that it could possibly help in paying for school, I could play in college, and, if I was good enough, make it to become a professional athlete. I always liked to throw off-speed pitches and just compete with a hitter at the plate.
What is your favorite spot to eat at in San Francisco?
I would say the best place to eat is Tacorea, it's a go-to for sure.
If you could face any one hitter, who would it be and why?
If I could face any hitter, it would have to be Alex Bregman. The reason why is because he was at a rival high school for me and I would like to see what it would be like to face a pretty good hitter like him.
What attracted you to your major, and what do you love most about your major?
Coming into ART U, I didn't know what major I wanted to do. When I came on a visit, I was taken to the School of Communications & Media Technologies, and I didn't know what it was about until I saw the studio where we record shows and they put me in front of a camera and had me read off the teleprompter. What do I love about my major? I like being able to be creative and being able to tell a story in many different ways, reaching out to random people on the streets to try and get an interview like you would in real life. Also, I like reaching out to a celebrity, doing a profile on them, and being able to meet them.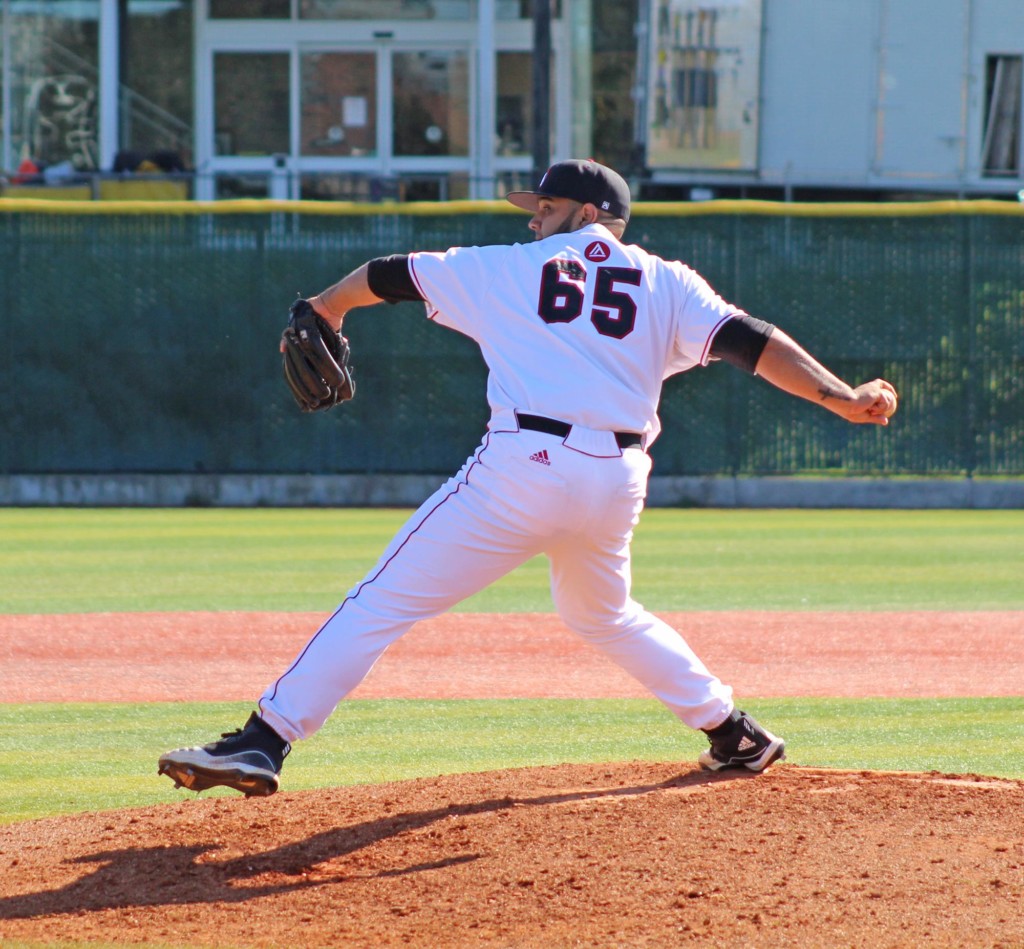 What was your favorite community service activity from last year and why?
My favorite was helping with The Giant Race in San Francisco. It was fun that everyone was all dressed up in Giants and 49er gear.
If you could be any animal, what would you be and why?
If I could be any animal, I would be a turtle, because I tend to be told that I walk as slow as one.
What is one unique thing that you have been doing to pass the time during the shelter in place?
I want to make sure that my portfolio is all set and done so after I graduate, I can have good content to show my future jobs. I've been re-editing the videos I have done in the past just so I know my portfolio can be better.
What is your favorite part about being a student-athlete?
Being a student-athlete takes a lot of time management and a lot of responsibility. I enjoy being able to compete with others who I have never seen play before and being able to travel around to many different places that I have never been.
Who is one person you look up to and why?
I look up to my father because he is a hard worker; he does more than he needs to. When they ask him to work overtime, he takes advantage of it and gets it done. Both of my parents have pushed me to be the best person I can be. He has always said you can be like someone but you always want to be better so shoot for something better.