By Nina Tabios
Since COVID-19, artists and creatives have had to adjust how they work. Some learned how to work and collaborate over Zoom, musicians performed online shows and concerts while DJs learned how to stream live sets over Twitch.
For photographers like Salihah Saadiq, the adjustment wasn't as easy. Saadiq, an Oakland-based artist and 2018 School of Photography alumna, was gaining traction as a budding portrait photographer in the local music scene. For a majority of 2019, Saadiq worked at Bandcamp, a music platform focused on supporting independent artists and continued to shoot major events such as Rolling Loud, a traveling rap festival, and the music, film, and interactive media conference SXSW. Like many people, the pandemic put an unexpected pause on Saadiq's usual work. But in a way, it was exactly what she needed to slow down.
"We don't know when this is going to be over, so I just stopped trying to figure out the uncertainty and just focus on being present," she said from her mom's house in Oakland. "I'm focusing a lot on myself, more than I ever have. Being present and being in tune with myself has brought a lot of these opportunities and has kind of completely shifted the way this COVID experience has had an impact on me."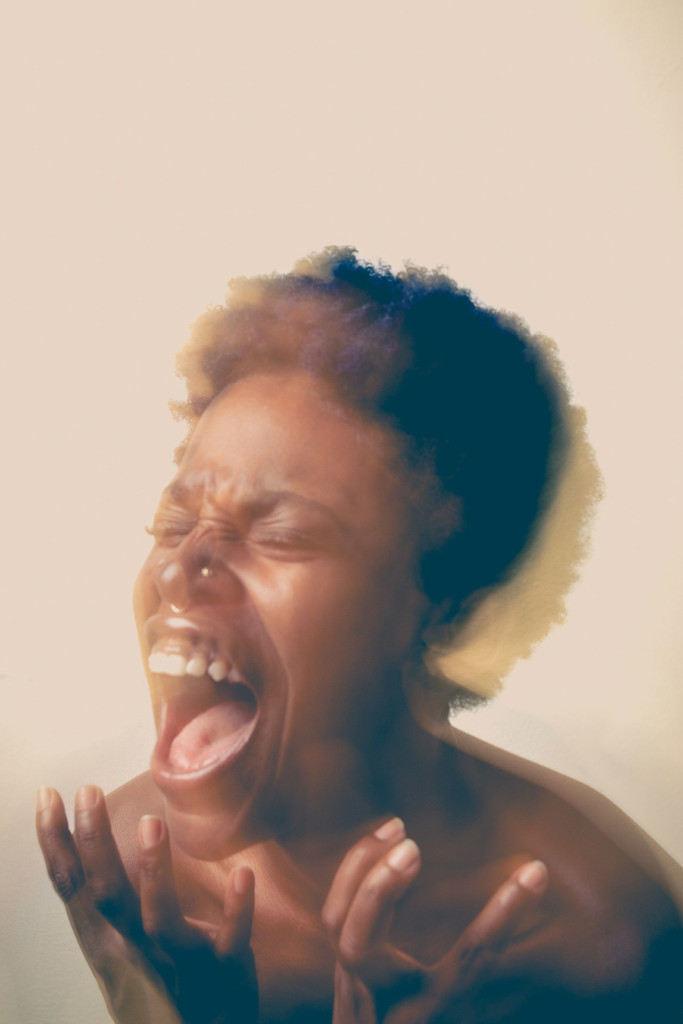 Recently, Saadiq was included in a Washington Post article featuring a dozen artists and how the last six months have impacted their art. Art U News caught up with Saadiq on what her photography looks like these days and how she's used her art and creativity to cope in 2020.
Before the pandemic, you were working at the Bandcamp store in Oakland. What kind of work were you doing there?
I was doing an internship. So, I was working the store, working with [host] Andrew [Jervis] on the podcast, working with their design team producing flyers. I was also building content for Bandcamp's socials and working with the editorial team to shoot artist portraits for stories on Bandcamp Daily. I was also shooting the events, shooting the records that were being produced for the Bandcamp campaign run, where they were offering a service where they would press vinyl [records] for artists whose fan bases raised money for production.
That was the first time I've ever shot products. Usually, I'm a portrait and editorial photographer, working with people—with artists. So, to work with cassette tapes and record players and [vinyl records]—I wouldn't say I'm a product photographer, but I hella enjoy trying something different and to step out of my comfort zone. I did learn a lot about product photography and how to shoot products in an appealing way, how to shoot inventory. I would definitely say that gave me a one-up for sure on still-life [photos].
What was your reaction when you found out the Bandcamp store was closing due to COVID?
I was out [in Austin] visiting family when damn near everything went to sh–. The store closed, so I lost my job. I was hearing that Oakland was in shelter-in-place. The other reason I was out in Austin was to shoot at SXSW, and when they canceled the festival, that's when I was like, "So, this COVID [thing] is serious."
It was wild. I felt like—and I'm sure as a lot of people did—the first couple months I was depressed as hell. I was like, "I don't know what I'm about to do. How was I going to make money? What the f–k is going on?" Fortunately, my Bandcamp internship was up in May, so the company offered to pay me until [the] end of the contract since this was kind of out of my control. So, in the first months of the pandemic, I was wrapping up my work with them up until May. I was kind of fortunate to still have some income for a few more months but for a while, it was like, "I have no idea what I'm about to do." Naturally, all my clients canceled, which I completely respected.
How have you stayed creative during these last few months?
Because of the canceled shoots, I just took that energy and tried to figure out how to create a plan around my business but also work on a lot of old work or projects I had sitting or wanted to touch upon. After a while, I started to realize that before COVID, I was begging for this: "Gosh, I wish I had time to work on this, time to work on me, time to work on my photography." Now, it's like, "Girl, you have nothing else to do, all you have is time."
So, in April, I decided to start this project called "30 Days In." It's just this very intimate, personal photo book but it's literally just about my time in COVID. There will be journal entries, drawings, then there will be documentations, like photo sessions I've done, but also photos of what it looks like to go out and eat, or what it looks like to go grocery shopping, or what my day-to-day looks like, or what it looks like for my brother—who's 11 years old—and not be out all the time. It's really just kind of documenting my time. I had found a new motivation, and then all of a sudden, work started to pick up in July, it was my busiest month I've ever had in my entire career of being a paid photographer.
What kind of photo opportunities were you getting?
[Mainly] portraiture and editorial especially because digital, online platforms is all we have right now so I know so many people and artists that are like, "Oh my god, I need more content," or "I have to re-up on content," because they're not doing events or anything like that. People need digital content now more than ever right now.
Another thing I've been trying to push since COVID has started is graphic design. I have made logos, I have done flyers and on Instagram, I offered these PR kit packages that's basically a kit of content. It could be photos or graphic design content or graphics-heavy content specifically ready for press runs of photo runs. So, the work I've been doing lately has been a mixture of things. And a lot of people were really excited [about] the graphic element. The kits were targeted toward artists, but anyone can use them.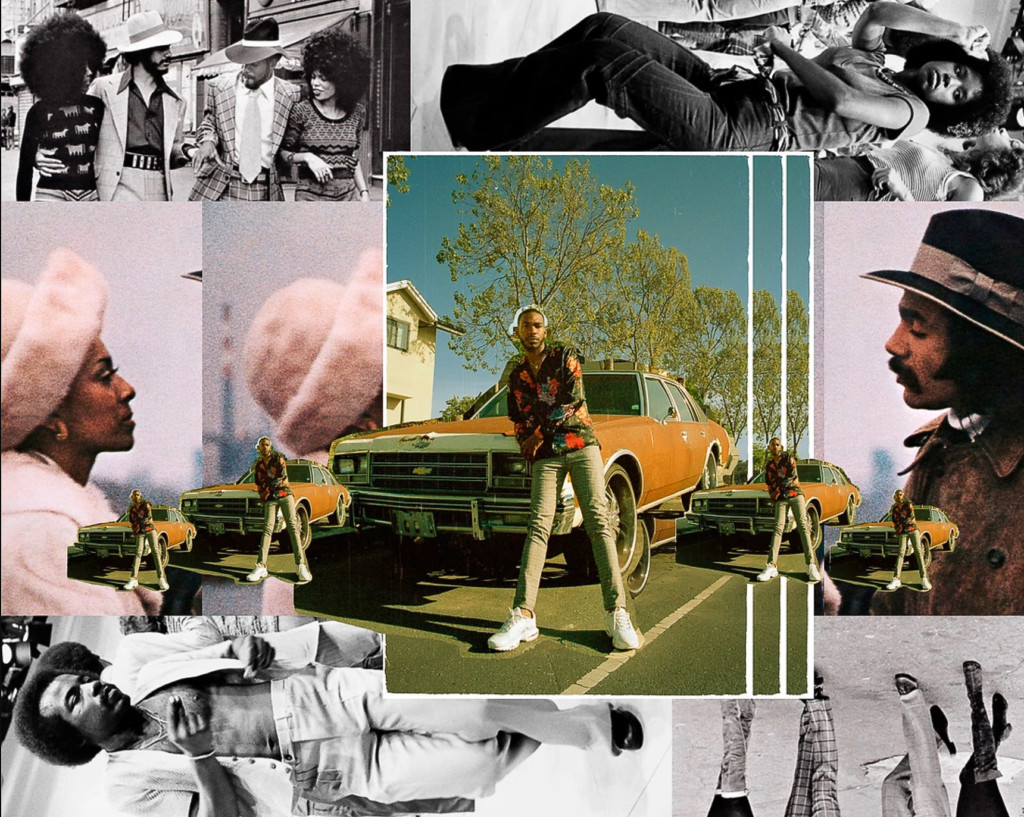 I remember you once said that you like to approach your shoots as friendly hangouts with your subject which creates this really intimate setting. Has COVID had an impact on the way you shoot and create?
It's interesting because without being as close to people as I used to, something about the fact that we're going through this time together, it's almost like an ice breaker, you know? Sometimes it's like, "I like your mask!"—it's something to talk with people about, what COVID's been like. So while I can't be as physically close, I feel like the conversations I've been having with people are more intimate than what they've ever been. So, the energy is still there. And now, I'm trying to create that same intimate, comfortable feel because we're all vulnerable. There are so many things going on now when we interact with somebody especially in a creative space I just try and make the space as comfortable, playing music, having snacks, just trying to keep the energy as chill as I can.
One of the most exciting opportunities that came your way was a feature in The Washington Post. How did that come about?
One day, I'm sitting in my studio and I get this email and I saw in the subject title: The Washington Post. I was like, "Is this really to me or is this a weird chain email?" I was just hella confused. But the more I read it, it was like, "Nope, they're really talking to me." An editor had hit me up about this project where they are focusing on x-amount of photographers and are talking to them about what they've created or how COVID has impacted them.
I talked to the editor and she asked me, "What have you produced in the last six months? What has it been like for you?" A good majority of the photographers were people of color and as she was explaining to me how the project changed over time, she said that she didn't want it to be about the protests but more so the artists and what we've experienced, what we've viewed, and how we're feeling. The copy was up to us—it could be a poem, a journal entry, she said it literally could be whatever, and we had all the creative control. [T]hat made me realize that this is about us. It really felt like it was about us and our experience.
Did you shoot the protests? How do you feel about Black artists being approached regarding the Black Lives Matter movement?
I wasn't out there shooting the protests, because it was just too much for me. But seeing some of the work that my other fellow peers and photographers have done, I'm just like, "Damn, ya'll are dope." I honestly love that you're asking the question and are aware that people [or publications] are kind of like, ''Oh, we don't want to look racist, so we're going to hire blah-blah-blah or let's include this artist." I see a lot of these commercials around the Black Lives Matter movement or all of a sudden, there's more Black people in these promotions, these commercials. I'm kind of like, "Black people have been around for a long time. This isn't a new issue." So, there's a part of me that feels 50-50 on it, and at the end of the day, I'll never really know if you're doing this for your business or if you're doing this for us. But at the same time, I'm happy to see more Black faces on TV. I'm happy to see more Black artists having a platform and their work being shown. And not to say that to any cost, I'll do it. If someone approaches me and I feel like their offer is disingenuous, I'm not going to take it. [W]hile it may be exposure for me, it may not necessarily be at the benefit for me. And I want to make sure I'm participating in things that are genuine and rooted in the right [things].
How do you think art plays a role during this very decisive time in history?
I think it plays a huge role and for so many reasons, on so many different levels. When I drive downtown, I'm seeing all these boards with murals on them and even driving through that feels uplifting and enlightening. It's like, "Look at my community. They're producing art during this time because they are motivated and moved to do so." I feel like art is so therapeutic for those creating it, especially in hectic times, but it's also therapeutic for people who are viewing it in these hectic times. And art ranges, obviously: we're listening to music that soothes us, artists that are putting out music that's for the times, of the times, talking about the times, but also just like, stuff to uplift people. I'm seeing a lot of clothing brands are putting out new [products] and funds are going to organizations. It feels very revolutionary in a way, especially in Oakland. I feel like people are creating out loud. [People aren't] just painting in [their] room, they're going to go paint a mural because my community needs this and I need this.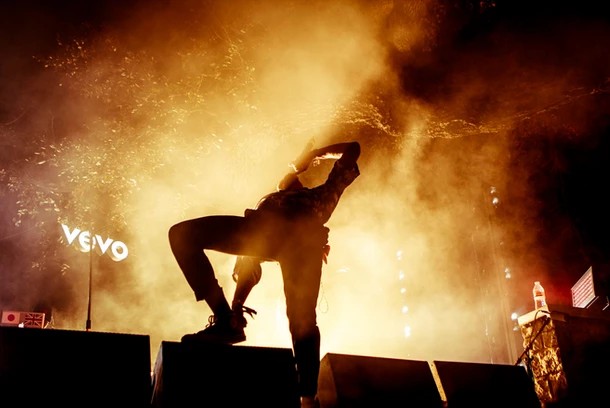 Art is your work but also your release, your catharsis. How do you find balance in that?
Honestly, I'm still trying to find that balance. At first, I was writing every day, writing for myself therapeutically, like as an outlet, but I was also trying to write to just remember what my days felt like [for the book]. I remember I skipped a couple [of] days and I was hella like, "Oh my gosh, dude. The book is going to be all messed up because you didn't write the past couple days." But then I realized that I didn't write the past couple days, because I was with family or because I decided to not do anything. And learning to not put that expectation on myself has helped me a lot because stepping back, that is self-care. It's important to step away.
How have you been practicing self-care?
Self-care, especially right now, is hella important. [B]efore all this, I was going, going, going. It's about slowing down and part of that slowing down is checking in with myself: Do I feel like shooting today? If I don't, then don't shoot. [M]y outlet now, like if I just want to create, just for myself, I'll paint or I'll draw. Something that is a little more distant from what I do for work because when I have a camera in my hand, it's hard for me to just casually shoot. I'm always thinking about getting the framing right, what's the lighting like—it's always a very strategic thing. But what I'm painting or drawing, I can just doodle and feel good about whatever I doodle or my little sketch. And I say that not to say that photography is always this stressful thing. Because I'll take my camera with me wherever and just shoot. But because that's my primary medium, it's a different feeling when I'm doing something else.
What's up next for you?
I'll be speaking at a summit called Black Girl Magic and it's being run by and for Black women. All the panelists are Black women. And I like when companies of color and organizations of color are seeing each other and being like, "We need to work together more," or "We should've been hiring you," or "We should've been collaborating." I never led a workshop, I never spoke. But it made me challenge how I see myself. I'm a photographer 100 percent, but I feel like that can be a bit narrowing because I can do all these other things.
As far as moving forward, if it's not going to elevate me, enlighten me, or motivate me, I'm not doing it. I'm really trying to check in with myself, which I feel like I had never done before. I was going, going, going, just thinking about what I got to be doing as an artist, a photographer, as whatever else. But now I'm really listening to myself, doing what feels good, what makes sense, I'm being patient with my work, with my world, being patient with everything. And I just feel like the opportunities and everything are happening as things are becoming more like aligned with myself.