By Nina Tabios
Gravity-defying climbing shoes, app-based masks, cement lighting, autonomous vehicles—these were just a few of the Academy of Art University student projects showcased at the School of Industrial Design's (IND) FUTURE NOW Scholarship Pitch Night. Streamed live via YouTube on June 11, select students presented their concepts to a judging panel of industry professionals for invaluable feedback, as well as a chance to win a $1,000 scholarship prize.
The 10 participating students were handpicked from the department's 35 Spring Show entries, representing both undergraduate and graduate programs. Students had five minutes to pitch their idea and were often met with questions or comments from panelists like Basak Altan, San Francisco Chapter chair for the Industrial Designers Society of America (IDSA), and Nick Malachowski, director of Advanced Design for Rivian, an electric vehicle manufacturer.
Judges were asked to vote on the same merits that qualified a project for Spring Show: research and design process, innovation, marketability, and visual communication.
"We wanted projects that moved the needle, projects that provided some innovation," said IND Director Antonio Borja, who likened the contest to the department's own version of ABC's "Shark Tank." As the presentations progressed throughout the evening, it became clear that not even a global pandemic could stop IND students from imagining what the future could look like.
"What impressed me most was just the resiliency and the fact that they, as true industrial designers, just saw it as another variable that they have to solve for," Borja continued. "Rather than using it as a stop point, they're using it as a launch point to come up with even more innovative solutions."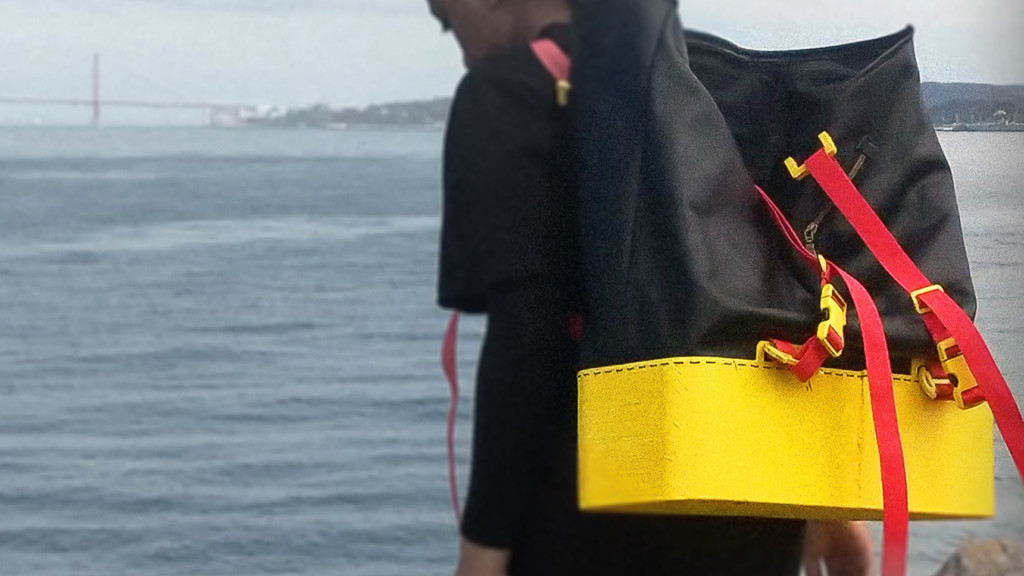 Each presentation was eligible to win in three categories: Best Product Design, Best Transportation Design, and Best Overall Concept. And the competition was stiff: Blane Asrat's bag concept, Uhuru, won Best Product Design for the way it embraced the past, present, and future of Black creativity and the diaspora.
"I just always really dreamed of a world where people didn't feel isolated and could just look at the world around them and feel like they were being represented from a resource standpoint," Asrat said. An extension of a previous footwear concept, the project was a manifestation of her desire to create everyday tools for Black creative professionals. "I'm one of two Black women in the entire department, so I understood that I was making this project for someone who wasn't necessarily in the room."
Taking Best Transportation Design was Santiago Bastidas' Audi project. The concept wasn't just a car, but a multi-purpose pod that could be used as a living space and for mobility. This was a project Bastidas and fellow collaborators developed in the Audi corporate sponsored studio, where they imagined a unified home and vehicle experience in the year 2045. As the youngest of the group, Bastidas appreciated the recognition.
"It tells me that I'm going on the right path," said Bastidas, who has two semesters left in his undergraduate program. "It just inspires me to push harder. [J]ust being able to work with so many other people, it's a really good experience for me to have successfully made a project with people from other industries. I'm looking forward to doing it again."
The winning project for Best Overall Concept was Max Benon. But unlike his fellow competitors, Benon's concept for an updated Volkswagen Westfalia camper van wasn't created for a class. It was a personal project he made in his off-hours as a Volkswagen intern. For Benon, it was more important to use storytelling as a way to promote his van, which he thought could bridge everyday lifestyles with sustainable adventures and practices.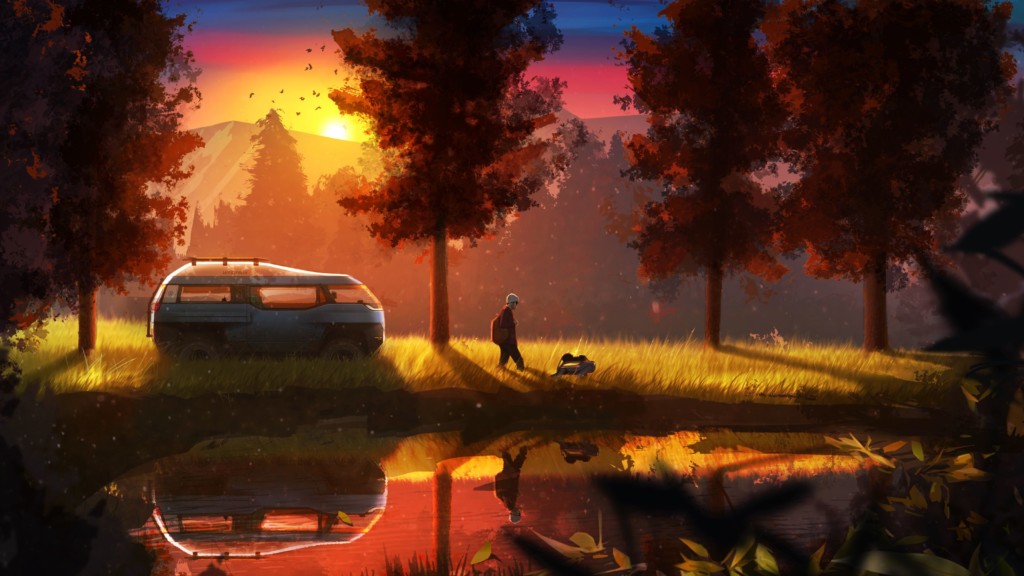 "For me, it was really important to come up with an intriguing story that would [make people want] to get inside of this vehicle and travel," Benon said "I wanted to approach it from this story aspect of: If they did revive this vehicle, how can they [entice] people to get in these cars and experience them without just selling it through the styling. It's all about the experiences you can have inside of it more than any other car."
Last but not least, was the People's Choice winner, Pelago Platform by Michael Webber. Inspired by kayak protests in Seattle, Webber developed a platform accessory for Oru Kayaks that would make gathering and forming a community on the water much more seamless.
"I wanted to make a product that accentuates that experience, while also making it more comfortable," Webber said. Being named People's Choice meant his project resonated with the masses. "I was really honored by it. A lot of it was spur of the moment promotion in real time."
As one of the judges and also an Academy alumnus, Jonathan Thai welcomed the opportunity to critique and offer his thoughts on student designs. Now a founder and designer for two companies, HatchDuo and Aggregate Watches, Thai appreciated how forward-thinking this crop of projects was, and also the entrepreneurial spirit at the heart of this pitch night.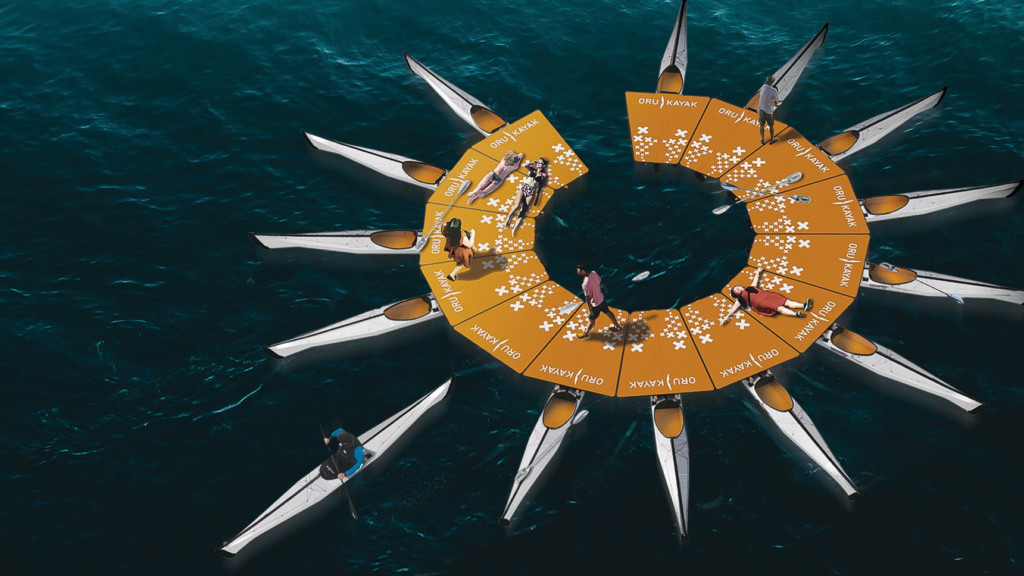 "There should be more of these [opportunities] at design universities in general," Thai said. Design jobs are changing alongside a shifting workforce culture. "Especially right now with uncertainty in the economy, there needs to be more focus on building entrepreneurial skills in design students. I think being able to pitch future ideas like this, it kind of [introduces] them into that idea that they may potentially be part of start-ups and things of that nature."
At the end of the night, graduating students were treated with a blast from the past: a slideshow comparing their first drawing with their graduate work.
"I was thinking how much my way of thinking has changed more than just the drawing levels themselves," Benon said. "I just feel like a trained designer now after all those years, through schooling here and what mentors have passed on to me."
Asrat shared a similar sentiment: "That is kind of incredible actually, to see how much I've changed as a person," she said. "I think just looking at that, it just showed me perseverance. Honestly, I'm surprised, kind of in shock, that I've made it this far."
For Borja, it was a deliberate decision to show the pathway of design.
"I just want to remind everyone that it's a process," Borja said. "It's not something we're naturally born with, it's something that we have to put in work, we have to put in effort. So, I did that because one, we're really proud of our graduate seniors and two, also, for prospective students to see that it shouldn't feel like you need to be the best in drawing to do this program. As long as we know you're putting in the work, you can achieve."
See all of the winning designs from the School of Industrial Design's FUTURE NOW Scholarship Pitch Night below.