By Kirsten Coachman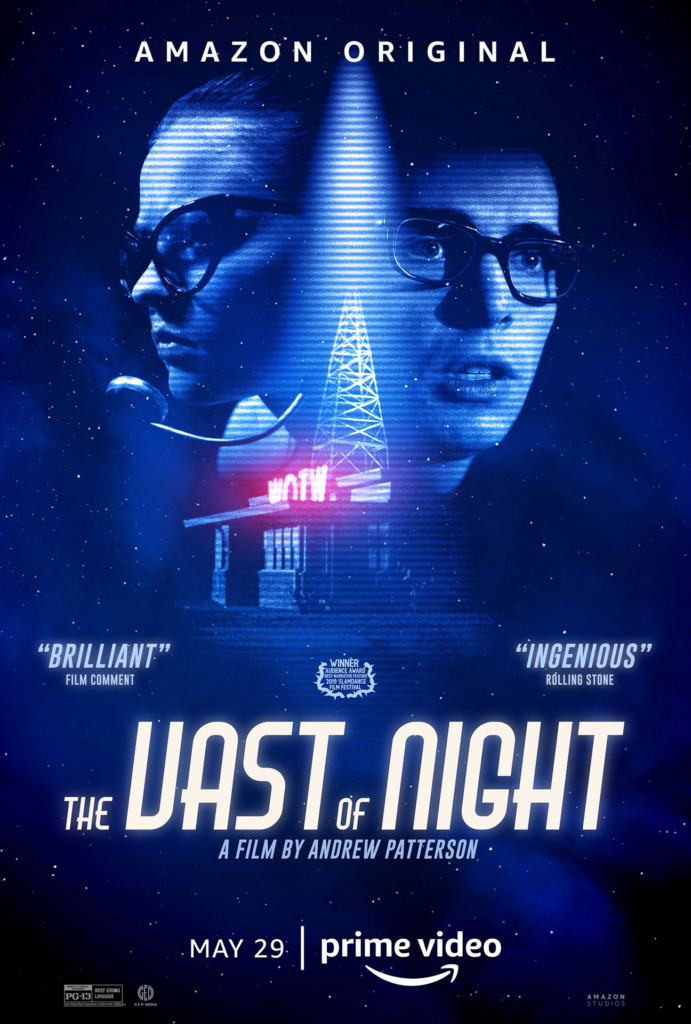 It's the night of the big game at Cayuga High School and while the small 1950s New Mexico town has filled the bleachers inside the school's gymnasium, a young science enthusiast and local switchboard operator Fay Crocker (Sierra McCormick) and radio DJ Everett Sloan (Jake Horowitz) encounter an unknown sound that sends them out into the night searching for answers. From taking cues from "The Twilight Zone" to channeling the paranoia of who—or what—could possibly be in the sky, "The Vast of Night" tips its hat to the science fiction tales of yesteryear.
It's evident from the opening frame that director Andrew Patterson is looking to engage his audience through all of the familiar trappings of a sci-fi story, yet he finds ways to keep things fresh in his vintage-hued feature debut, including the use of nifty camera work, a frenetic score, and the audacious decision to cut the picture for minutes at a time during a scene where a radio caller speaks with Everett about the mysterious sound. Admittedly, it's a moment that is initially jarring, however, it's a risk that pays off, as it ultimately allows the audience to interact with the film as a radio listener from that era would and keeps them on their toes as the film progresses.
The two relatively unknown lead actors, McCormick and Horowitz, do a superb job as their characters try to sort out what exactly is happening in their fictional town of Cayuga that fateful night. McCormick brings a lot of curiosity with a dash of spunk to Fay. Even as the events unfolding over the course of the evening have her a bit rattled, Fay can't keep herself from questioning Everett about his radio voice—which is a brief but solid moment of levity. Horowitz plays Everett with straight forward, matter-of-factness, which supports his character's own curiosity as he takes in information throughout the night. Collectively, the two actors play well off of one another and do their part to move the story forward.
Even if science fiction is not your film genre of choice, the striking storytelling style of "The Vast of Night" is one that is easy to get swept up in. The film is an impressive feat for Patterson and is worthy of a watch. 
"The Vast of Night" is now streaming on Amazon Prime.