By Kirsten Coachman
Coming to a living room near you this weekend is "The High Note," the follow-up film from "Late Night" director Nisha Ganatra. The heartwarming comedy stars Tracee Ellis Ross, in her first leading role in a feature film, as fictional music icon Grace Davis, who is mapping out her next career move. At her side—when not picking up dry cleaning or capturing an idyllic shot of the Hollywood sign for Grace's Instagram—is her personal assistant Maggie (Dakota Johnson), who is starting to look beyond the horizons of her everyday duties. Ready to put her encyclopedic knowledge of music to use as a producer, Maggie harbors a secret desire to produce Grace's upcoming live album. Looking to prove her mettle, Maggie offers her producing services to David Cliff (Kelvin Harrison, Jr.), an aspiring unknown singer-songwriter she crosses paths with at a grocery store (where they proceed to have one of the most endearing onscreen meet-cutes in recent rom-com memory).
Truly a film of firsts—the first studio film for Ganatra, the first screenplay for Flora Greeson, topped off with Ross making her singing debut—"The High Note" follows both Grace and Maggie as they navigate their respective roads in a male-dominated music industry and their unique relationship. Earlier this week, Art U News had the opportunity to speak with Ganatra to learn even more about her new film—from what made Ross stand out as Grace to working with songwriter Sarah Aarons and legendary producer Rodney Jerkins on the film's soundtrack.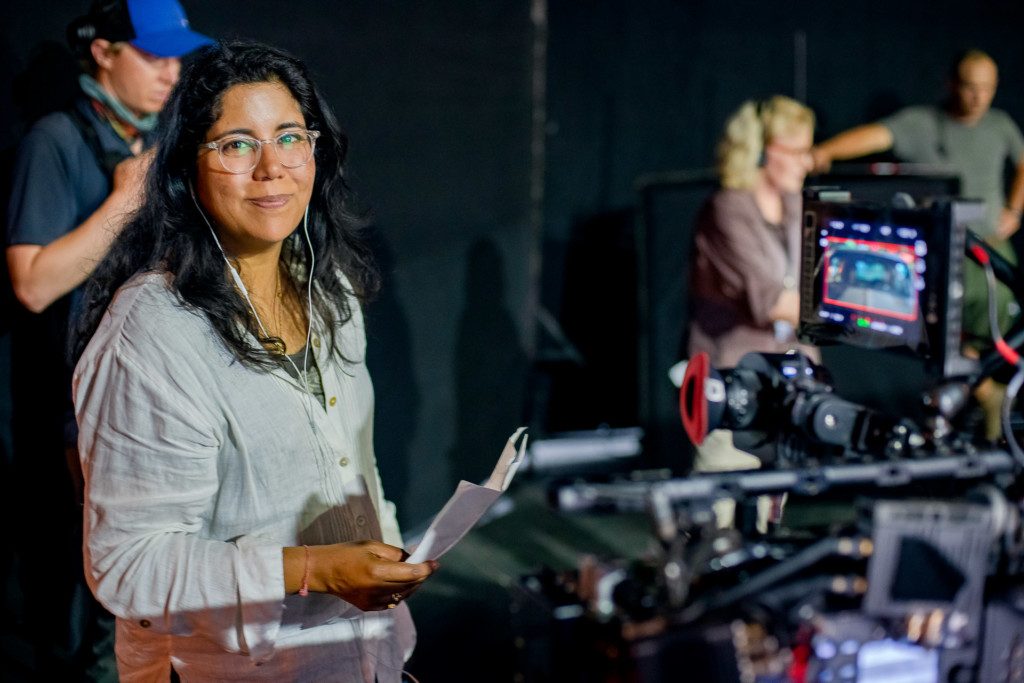 What I really liked and appreciated about this movie was that not only did it feature women out front, but women who are looking to take the next big leap in their careers. I love that we're seeing more of these ambitious women on screen, and as someone who is no stranger to putting strong female characters on screen, what do you most enjoy about telling these types of stories?
Putting strong female characters on screen is such a joy because there are still not enough of them. And so, one thing I really loved about this one, too, was that it's two strong women who are really good at what they do. They're really talented. They're very defined by their work and they're very into their work. They're leading their lives dedicated to their work and their art and they want to be taking that next step, but they're just sort of stopped by a lack of opportunities. And I think that's really just an inspiring movie to tell about women who are at a crossroads and deciding whether they should take a risk or not. And I like any movie that supports that and rewards the women for taking that risk.
Definitely—and you assembled quite the cast to tell this story, including Tracee Ellis Ross. What made Tracee stick out to you for this role of Grace Davis, and how stoked were you that this was the project she decided to showcase her singing for the first time?
Oh, my god. I mean, stoked is exactly the right word. [Laughs] She did choose "The High Note" to make both her feature film debut and her vocal debut, and it was really just a beautiful honor to capture her sharing her voice with the world.
I couldn't think of any other actress to bring Grace Davis to life. I needed somebody that was very funny and also really grounded, and charming, and lovable, so that [Grace] wouldn't be the sort of one-note diva, nightmare boss character. She really brought a lot of dimension to it. I think the unique, special thing about Tracee playing her was that she is Diana Ross' daughter, and she grew up firsthand with a music icon. Instead of it being an outside look at a music icon, she gave us a really grounded, nuanced take on the music icon who does have her diva moments but also has really decidedly not-diva moments. I think that is why I was really drawn to Tracee: just her unique knowledge of both these worlds. And her larger-than-life laugh and big personality is really just a joy to capture.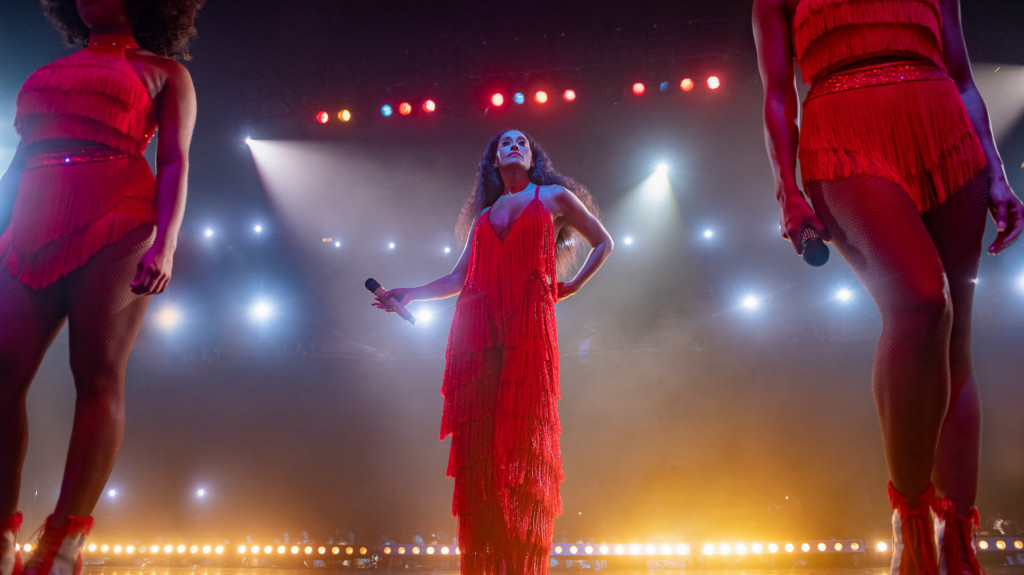 You also have Dakota Johnson as Maggie, the aspiring music producer, who works for Grace; the characters aren't necessarily friends, but they have a bit of trust built up between them. What was it like creating this dynamic with your two actors?
It was really interesting because I didn't want to do the typical nightmare boss and put-upon assistant relationship. And they did have intimacy with the assistant-boss dynamic—you said it right—they're not friends, but they kind of are friends because they have these intimate moments together. … That was fun—the chemistry between Dakota and Tracee. Dakota was thinking about the assistants she's had in her life—what makes them good, what makes them terrible, and how to make this character whole. And Tracee, it was much harder to get her to be a big diva. I think she's a very grounded, lovely, conscious person, so it was so much harder to get her to do things questionable in nature. [Laughs]
You also have Kelvin Harrison, Jr. in the film, and I was so shocked to hear just how good his voice is.
I know, right?
After seeing him in movies like "Luce" and "Waves," this is such a different role for him. What won you over in his portrayal of an aspiring singer trying to break into the industry?
I think it was just a pure desire to see him do something lighter. [Laughs] He's taken on such dark and twisty roles. And [then] I met him, and he was really funny and there was a sparkle in him. I was convinced that he could do the comedic leading man. It sounds like a crazy comparison, but I feel like he has that Hugh Grant thing, you know? He's incredibly good-looking, but also sort of self-deprecating in a way? His cockiness isn't like offensive, it's charming. That's a hard thing for anyone to pull off in life, much less actors on screen. I just wanted to see him as a romantic leading man. He's done all these other parts. He's a very accomplished artist, and I felt like he hadn't shined through in this type of role yet. But he really did, and it was really beautiful to hear his voice and hear him sing. He hadn't done that either, but he's got a gorgeous voice. He comes from a very musical family—in that scene where he says, "My dad was a sax player" and cuts to a photo, that's his dad and his dad is a sax player. It was really special.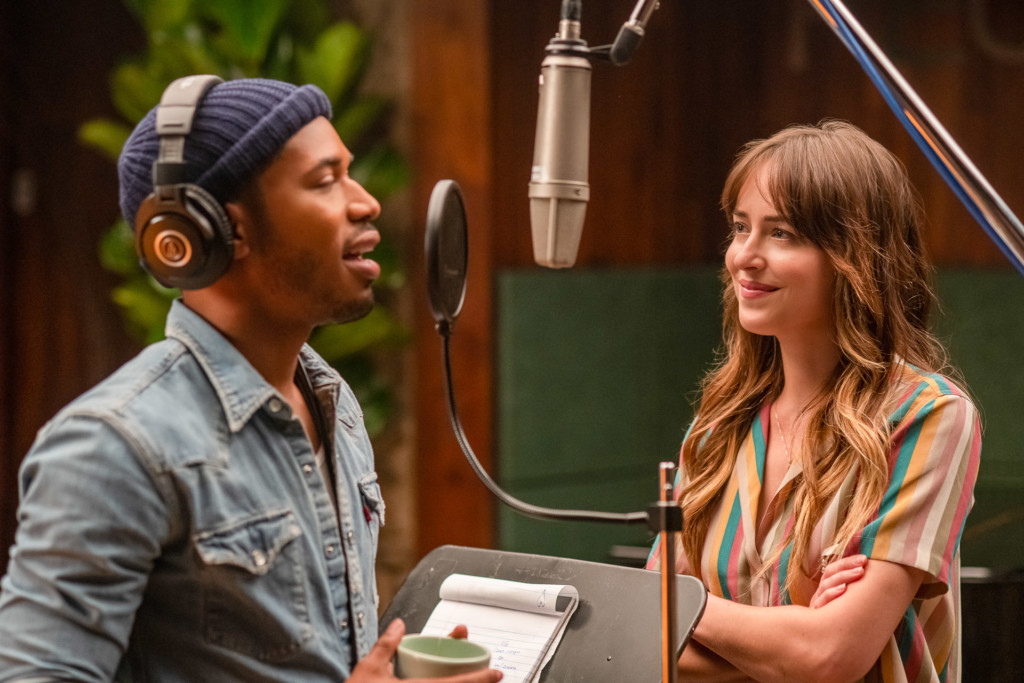 I still have the chorus of "Like I Do" playing in my head after seeing the movie. When it came to the process of selecting songs, were the songs that would become the well-known hits of Grace Davis easier to identify than the ones that would represent the next phase of her career?
Yes. It was really a process of listening to thousands of demos and trying to put together what David's music sounded like, what Grace's music sounded like at the beginning of her career, what it sounds like currently, and what it would sound like in the future. And then what exactly it is that Maggie does? What does a producer do with her sound, and how does she affect their songs as a producer? And then what song could Diplo have the most fun destroying? [Laughs] It was really a combo of all of those things.
I think the real magic pill to all of that is a songwriter named Sarah Aarons, who came through. She's written every hit song you've ever heard on the radio, and she gave me three demos. I met her and she said, "Which one do you want to use?" And I said, "All of them." Then I said that I need a song that Grace has been singing for a really long time on her tour. … That next morning she said, "I wrote something last night," and she sent me "Like I Do." I heard it and it blew me away; it was such a beautiful song. [I]t wasn't right for Tracee's tour, the character of Grace Davis' big dance tour number, but … the lyrics and everything sounded exactly what they should sing to each other at the end. I asked Rodney Jerkins, our producer, if he could make it a duet. Then I thought this should be the song that Maggie is helping David create, and at the end, this should be the song that they sing together.
It was really just getting these songs, and being inspired by the songs, that make the movie come together. A music-driven movie, [the songs] really work in tandem like that. It's like one informs the other: this song will change that scene, and we'd discover a new song and that would change how I was doing this scene. It was really fun getting to match up the music and write where each song went and why.
Being that this is a music-driven film, did your approach to directing this project differ at all from how you directed previous projects?
This one had more resources—it was a bigger production because it was my first studio film. I think, creatively, it's similar. You always dive in with the writer and get to know the characters, then dive in with the actors and find the performances. It's always a similar process. I don't know if it changed that much, there were just more people and a lot more resources to do things.
"The High Note" is now available on VOD. Visit watchthehighnote.com for participating digital retailers.
This interview has been lightly edited for clarity.