By Nina Tabios

On paper, it might sound like Nimisha Doongarwal leads a double life. By day, she is a software engineer for Zendesk; by night, she paints and studies traditional techniques as a part-time graduate student at Academy of Art University's School of Fine Art. She insists her two halves aren't mutually exclusive.

"Having this passion of making art has also made me a good engineer," she said. "I can't imagine being a person without both of those worlds. It's what makes me unique."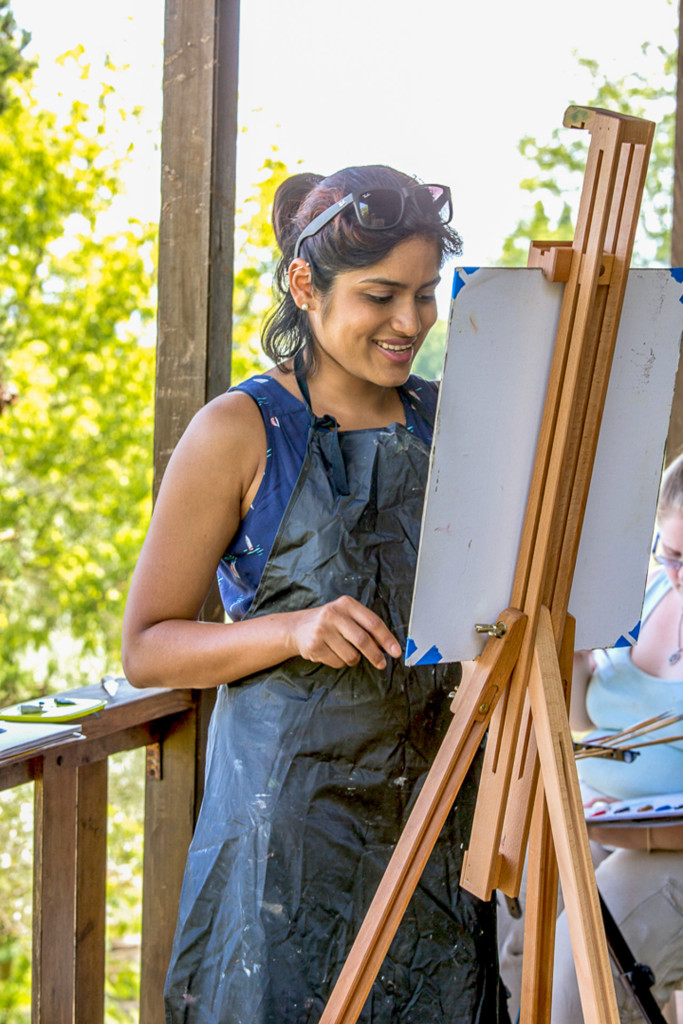 By melding the artistic and analytical, Doongarwal's work isn't just eye-catching, it's also thought-provoking. She was recently featured in a group exhibition called "Reflections of Home," hosted by the Oakland Asian Cultural Center. A total of 18 female artists of color from across the Bay Area submitted art that reflects what home and belonging means within their own immigrant experiences. In the work shared from her upcoming thesis collection, Doongarwal's portraits focus on the British colonization of her ancestral India. Strewn together out of paintings, photographs, fabrics, and digital prints, the fragmented presentation emphasizes the cultural overlap that houses Doongarwal's belief that, inherently, people are more alike than they are different.

"We mingle with people from different cultures, different traditions, so we're very similar to them. But, at the same time, physical appearances are something people look at first," said Doongarwal. She shared that stereotyping and discrimination come in all forms, like how Uber drivers react when they learn she's a software engineer. "[T]hey're like, 'Of course, obviously.' And I don't like that. So now, I enjoy telling them that I'm an artist rather than an engineer."

Identity, home, and belonging are constants throughout Doongarwal's art. And her thesis addresses her own mixed belonging: coming to the United States from India in 2007, Doongarwal struggled to feel connected to her parents' home country. Despite establishing a successful life here, there is still a fear that everything she's built can be taken away at a moment's notice.

"I grew up here [in the U.S.], I studied here, so it feels like whatever I built is mine. I did it all here," Doongarwal said. "When I see my passport or my visa, it reminds me that I'm not from here. It's that problem that pushed me into exploring this idea in my art."

Art was always Doongarwal's way of expressing "what she couldn't say in conversation." And the Academy really opened up her horizons, in terms of creative language. Her instructors Drew Price and Jenny Balisle both praised her for being "hard-working and well-rounded," and for using research to fully flesh out her ideas.

"She didn't want to focus on paintings, she put [her] focus on learning about art and other artists," Price said. "And she really went for it. A lot of times when we're comfortable, especially younger artists, we tend to stay in our safety zone. And she didn't."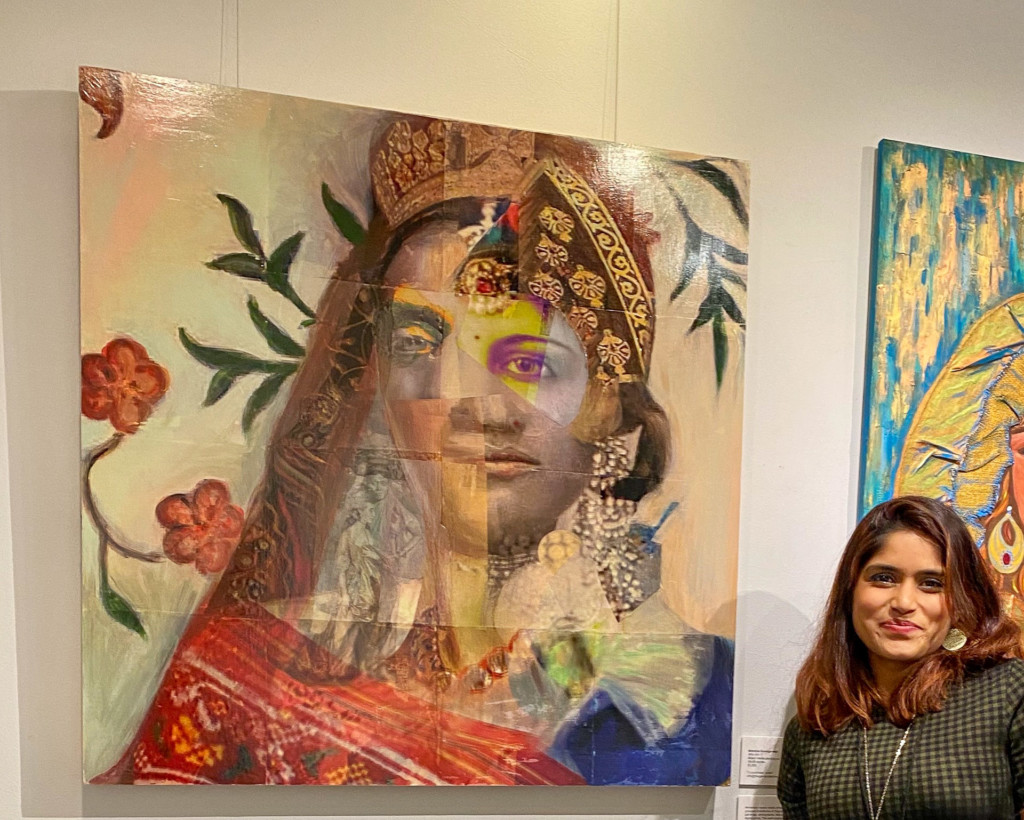 "The fact that she's taking the time to properly vet her concepts in her art practice, that just deepens and strengthens what the artworks are. She does the writing, the research and that is so important in the artwork," Balisle added. "Successful artists go beyond just a pretty picture. And that's Nimisha."

And it's all paid off. As a student, Doongarwal's art has been featured in several group shows through galleries such as San Francisco Women Artists (SFWA) and Under1000SF. Although her development has been a slow and steady one (her anticipated graduation is 2021), Doongarwal said it all has been worth it. Paints and canvas have always been where she truly feels at home.

"You can't be scared of losing or failing," she said when asked for advice for those practicing art. "It's hard to take a risk and I'm always worried that I'm going to screw it up. But that's what my instructors said, is don't be scared. You can always start over." 

In light of the recent COVID-19 pandemic, the Oakland Asian Cultural Center announced the "Reflections of Home" showcase has been extended until late April. Visit oacc.cc/event/reflections-on-home for more information.