By Nina Tabios
Victor Ruiz de Carranza is a man of many talents.
On most days, you can find him on the basketball court as a guard for the Academy of Art University men's basketball team. But when he wasn't hooping or studying at the School of Communications & Media Technologies, de Carranza was winning over hearts during last fall's reality web series competition, "Academy Mic Knight."
From the beginning, it seemed like de Carranza was an instant favorite. Armed with a guitar and a voice that sounds like sweet tea, the ART U athlete portrayed a seasoned musician and performer as he serenaded judges and audiences every week with songs like Vanice Joy's "Riptide" and Tracy Chapman's "Fast Car." Consistently calm and collected, de Carranza possessed a comfort on stage with the exception of one night—Dec. 18, when he was named the "Mic Knight" champion.
"I was pretty freaked out," de Carranza said when asked what his reaction was when it was announced he won. "I never got to experience something like that, just winning a talent show or singing event. It was surreal to me. I was surprised, I was happy and all my friends were there. My friends back home, my parents, my family were watching the stream."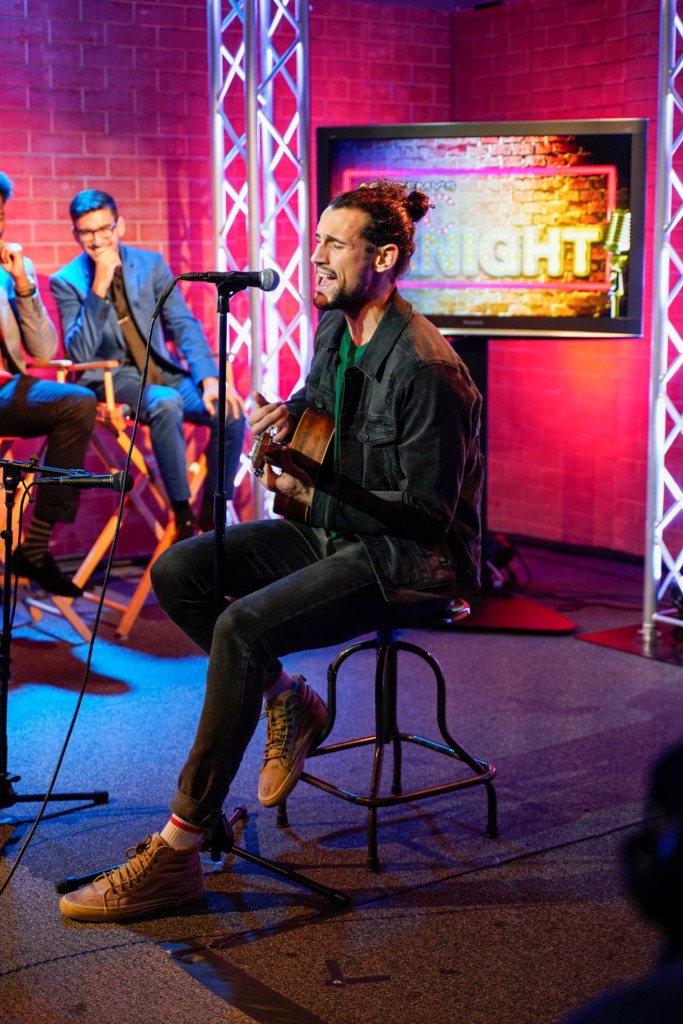 Basketball may be his main focus, but music also plays a big role in de Carranza's life. Singing was a favored pastime with his friends back at home in Malaga, Spain. When he came to the Academy as a redshirt player for the 2017-2018 season (meaning, he didn't travel to away games), he learned the guitar to fill in the downtime.
As he got more comfortable playing, he then added singing. At some point, de Carranza's friends also took notice. He mentioned one occasion, while at home in Spain, his friends pulled him on stage to perform in front of a crowd of 200 people. In some ways, de Carranza likened singing in front of a crowd to playing on the basketball court.
"Before the show, I would notice myself getting the same nerves [I get] before playing a game. But as soon as I start playing the guitar, all those nerves are gone, as well," he said. "And it's like pretty much everything—with basketball, the more I practice, the more comfortable I am. In music, the more I play, the more I prepare my songs, the more comfortable and less nervous I'll be."
And with teammates Brenden Otero also on set of "Academy Mic Knight," de Carranza grew confident knowing he had the support of the basketball team.
"He's a total package. He brings nothing but good vibes, and I'm so proud of what he's achieved on the show," Otero said. "My favorite moment was when he brought out the ukulele and jammed out for us."
Now with the competition behind him, de Carranza turns his focus back to school and making an impact on the basketball court. He hopes to one day be a professional basketball player but since he won "Academy Mic Knight," de Carranza said his mom now has other hopes for him.
"My mom is telling her friends I could be a professional singer," he laughed. "You know how parents always think that you're the best at everything, so they were really, really happy I was giving it a shot. It was just cool to make them proud, honestly."
Correction: A previous version of this article had misspelled Brenden Otero's last name. We regret this error.