By Nina Tabios
What do NBA star LeBron James, French soccer pro Kylian Mbappé, and 11-year-old skateboard wonder Sky Brown have in common? They're all really good at playing.
And that's exactly what they do on The Nike PLAYlist, a sports-inspired, kid-focused series available on YouTube. Pro athletes like WNBA hooper Jonquel Jones, the NFL's Todd Gurley, and gymnast Laurie Hernandez were invited to come hang (literally) with kids as they try newly-invented games and show off new moves that viewers can join in on via TikTok.
One of the minds behind The PLAYlist is the School of Advertising's (ADV) own Philip Dorsett. Last summer, Dorsett was a copy intern at R/GA in Portland when his team was first presented with the opportunity to write for the series. Season one of The PLAYlist was already up and running but Nike needed more ideas for season two. And that's where Dorsett and his team came in.
"We had a good blueprint of what we had to do," said the M.F.A. copywriting student from Academy of Art University. His ideas were turned into the series' James-focused episodes one and six, and fellow Laker Anthony Davis-focused episode three. "We knew the target market was Gen Z—younger, shorter attention span—so it had to be quick and fun and attention-grabbing."
Dorsett's creativity first manifested itself through photography. He initially earned his B.F.A. from the School of Photography in 2015, a decision based on his memories of tagging along to his father's photography gigs in the Bahamas. But after a few years as a working photographer, Dorsett realized his creative and analytical mind could go beyond capturing images, so he returned to the Academy to pursue advertising. "I just wanted to see if there was more I could be involved in beyond being the photographer," he said.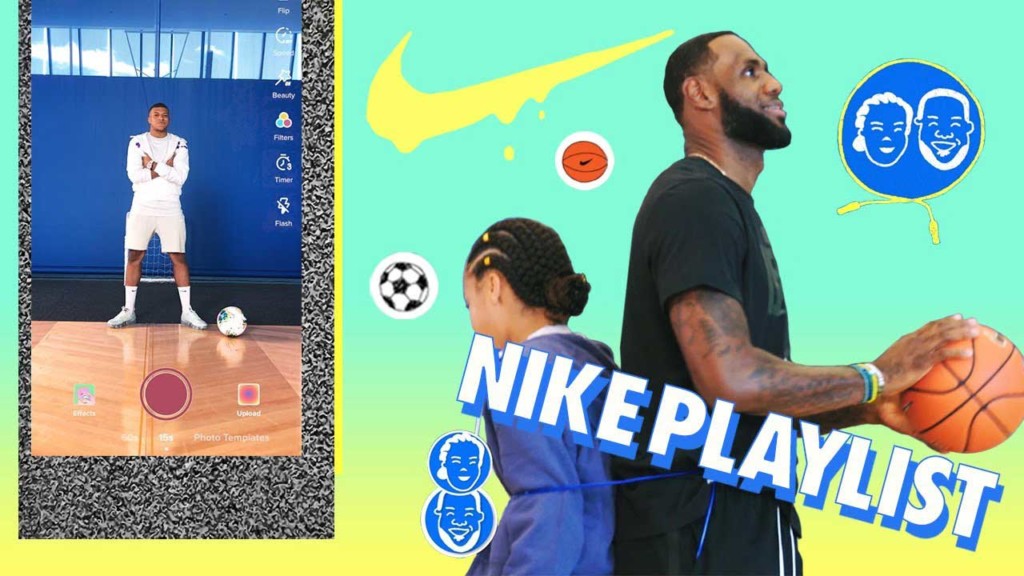 Naturally, Dorsett thought he'd get into art direction. But even before he was a photographer, Dorsett said writing always intrigued him when he was young. He "didn't have a problem writing essays," was on the school newspaper, and excelled in literature and the language arts. Under the encouragement of ADV Associate Director Mark Edwards and instructor Terry Jones, writing came back to him in a different way.
As a copywriter, Dorsett prioritizes "knowing who you're writing to." This is instrumental whether he's at a large agency like R/GA (whose clientele includes Mercedes-Benz, Samsung, and Uber) or a smaller one, such as Carol H. Williams Advertising, where he is currently interning as a junior copywriter in Oakland. It's about connecting to certain demographics through brands, recognizing that "people don't buy products just for the product, they buy because they believe in the company's ethos."
"They stand by what the company stands for, maybe even more so than the products they put out," Dorsett explained. "I think it's very [important] to know who you're talking to and be on top of what is going on in the world."
He already had the right mindset, now he just needed the skills. In returning to the Academy, Dorsett knew he'd find the necessary hands-on learning and resources needed to excel in his newfound field.
"I think the strength of the Academy is the teachers and curriculum they put together," he said.
"You get out what you put into it honestly. You get a lot of resources provided for you and stuff you can take huge advantage of, [and] you can get a huge edge up by taking advantage of some of those things."
Now that he has the tools, Dorsett already has his eyes set on finding an agency where he can make his larger than life ideas come alive. But in the long term, he also wants to affect change and make a worthwhile impact through advertising.
"I want to help more people of color to be seen more in advertisements that are truthful. I want to work with clients that are not afraid of what general society may think of certain things," he said. "Whether it's me and friends opening up an agency or working with agencies that aren't afraid to shake things up, that's what I want to do."