In "From Folsom to Fashion," photography student Tian Luyang shows off portraiture chops in first solo exhibition in a San Francisco salon
By Cristina Schreil

Tian Luyang, who goes simply by "T," was walking around San Francisco one day. "I'm a foreigner. I love the culture here," said Luyang. As a student at Academy of Art University's School of Photography (PH), he often walks the streets, taking in the world around him with his camera in tow. In a spontaneous moment of curiosity, he passed a gallery and started chatting with the man inside.

He met Lynn Luckow, owner of a salon at 668 Post Street who also happens to be a longtime Academy fan. "I have been attending Academy of Art events for 25 years, at least," explained Luckow. Chatting with Luyang quickly led to exploring more of the commercial photography student's work, which focuses largely on portraiture with a fashion slant. The rest was history.

"I was just completely blown away," recalled Luckow. He asked Luyang if he wanted a solo show. "I open it up for pop-up shows for artists I believe in," Luckow said of his space.

Luyang's first solo exhibition, "From Folsom to Fashion: An Exhibition of Portraiture" took place over a few weeks this past October. Comprising large, vivid photographs, it was an arresting display. It presented a large survey of Luyang's work thus far as an Academy student—around 60 photographs comprising series he's done for school, but also some personal projects. "My work is very massive. I have a lot of different concepts behind each work," Luyang detailed. One wall featured large black-and-white portraits taken over three Halloweens, from 2016 to 2018, on Castro Street. He and his team, from a commercial photography studio he founded called SERAPHLIA Studio, brought lights and a background and shot more than 200 portraits of revelers in costume. Displayed were 10 of the best.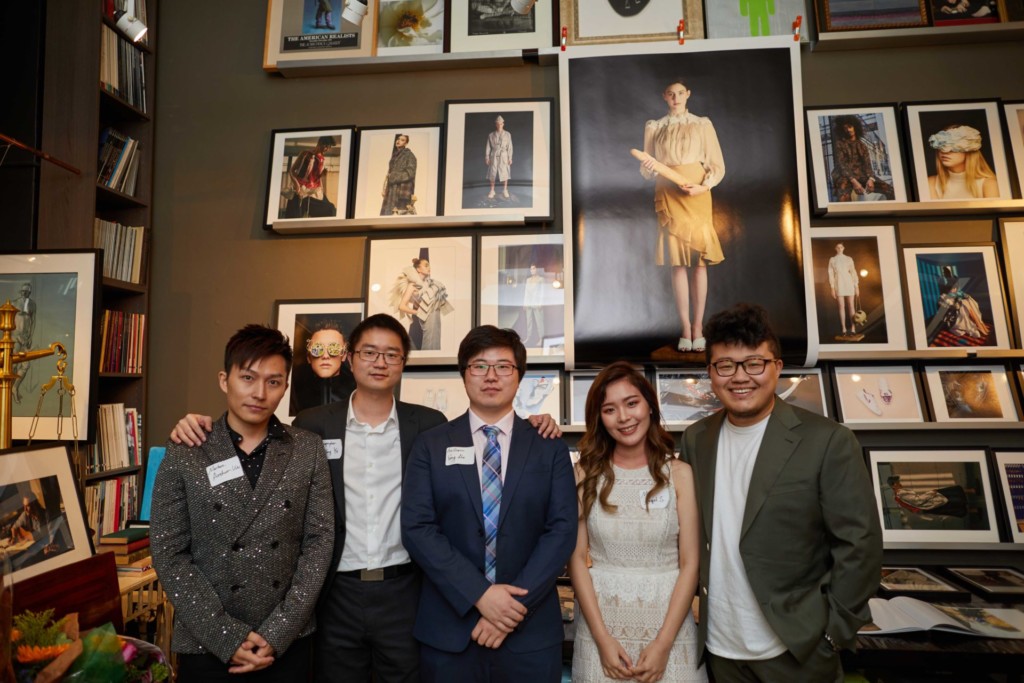 Also part of SERAPHLIA is Academy PH student Shuyang Yu.

For Luyang, his passion for commercial photography fueled his entire reason for attending graduate school at the Academy. Previously, he worked for a high-end wedding photography studio in his native China; over four years, he shot weddings in Thailand, Bali, and Japan. Wanting to plunge into commercial photography, he found the Academy and began in the fall of 2016.

Open to collaborations, he soon established connections with other students, namely those in the School of Fashion (FSH) and School of Jewelry & Metal Arts (JEM), and shot their projects. One was a cross-department collaboration between FSH alumna Gardenia Zhou and School of Architecture alumna Lamiae Ameziane. Shooting work by one fashion student led to a series of portraits titled "Human Toys," inspired by oil portraiture. In them, models stand upon different platforms in various costumes, as if they are action figures come to life. He has other series shot in city hall, where models donned chic power suits and fashion portraits shot in Las Vegas and Death Valley.

"I'm addicted to portraiture. There's so much in a human face. His love of portraiture also spoke to me," Luckow said of Luyang's portfolio.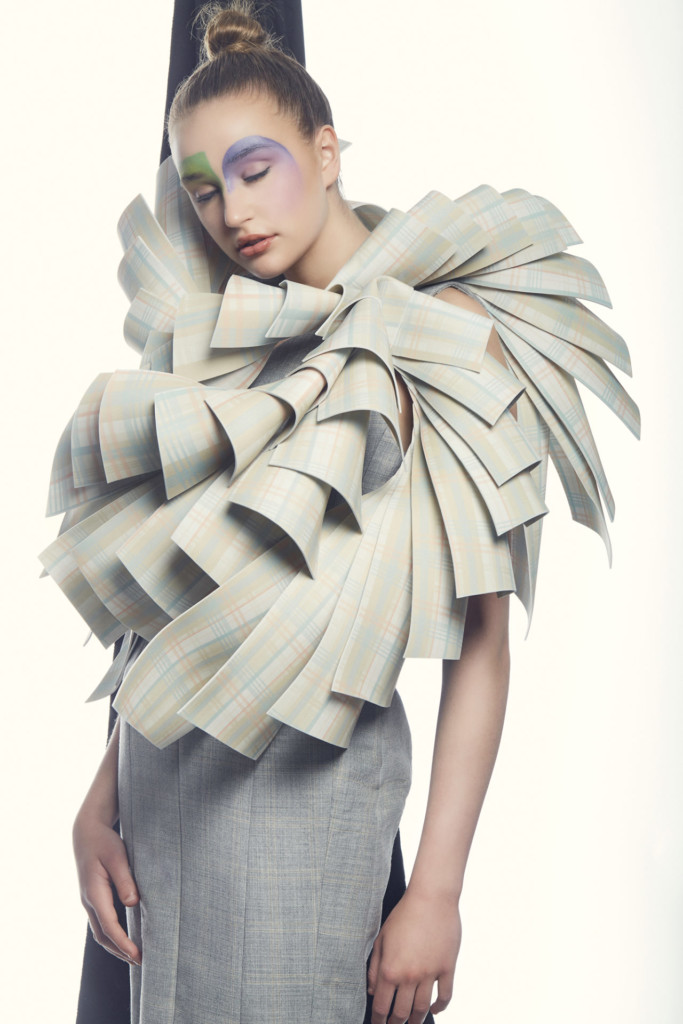 An emerging focus, however, isn't on the human face, but on shoes. Starting in 2016, Luyang started to collect high-end sneakers, such as those made by Nike and Adidas. Before wearing them, he started to photograph them, harnessing the commercial photography skills he was honing in the PH program. "We wanted to try some new ways to create photos of sneakers," Luyang said, adding that he had help from his SERAPHLIA team. He employed interesting contrasts and background textures to photograph in a way that he believes differs from how big brands currently present their shoes. "I wanted to use the lighting and the way I take photos of a person," Luyang explained. In one, he used the lining of a jacket, which had a pattern evoking the same lines in a pair of sneakers, as background.

Luyang sees sneakers not only as an entrance into fashion photography, but a possible niche. "The more photos I took of sneakers, the deeper a love I have for them," Luyang said. He noted the hype surrounding them, stemming largely from intriguing collaborations between sneaker brands and celebrities or fashion designers. "Sneakers are not only about the shoes anymore. They're the bridge to connect to different races, different nationalities, different people."

However, he's not forging his path alone. "We need to work together to enter the industry," he said, mentioning the team behind SERAPHLIA, which also includes a makeup artist and assistants. "That's the key: teamwork." Another thing he's kept in mind is patience, noting how top commercial photographers are into their 50s or 60s.

His advice to fellow Academy students who aspire to their own solo exhibition? "Be friendly to your classmates and also to your teachers. We shouldn't just spend time on homework. We should reach out and keep creating new works."

For more information, visit seraphlia.com.