Animation student Daniel Barnes writes anticipated comic book, "The Black Mage," for Oni Press
By Cristina Schreil
Imagine if Harry Potter were the only black kid going to Hogwarts—and Hogwarts was run by the Ku Klux Klan. This is the premise behind "The Black Mage," a highly anticipated comic book spotlighting racism through a fantastical lens. The titular mage-in-training, a protagonist named Tom Token, finds himself at St. Ivory Academy of Spellcraft and Sorcery. Through an Affirmative Action-esque program called the Magical Minority Initiative, the school has accepted Token as its very first black student.

Yes, things get complicated. The main plot revolves around Tom unearthing a conspiracy from the Civil War with his friend Lindsay (who, declaring that "racism is finally over" upon Tom's arrival, clearly has much to learn about her new classmate's reality). Along the way, Harriet Tubman, Frederick Douglass, and John Henry, mighty hammer included, help out. The art, by Vallejo-based artist D.J. Kirkland, blends elements of anime, manga and video games.

"The Black Mage" is out October 29 on Oni Press and is already named one of the most anticipated comics of 2019 by Nerdist.com.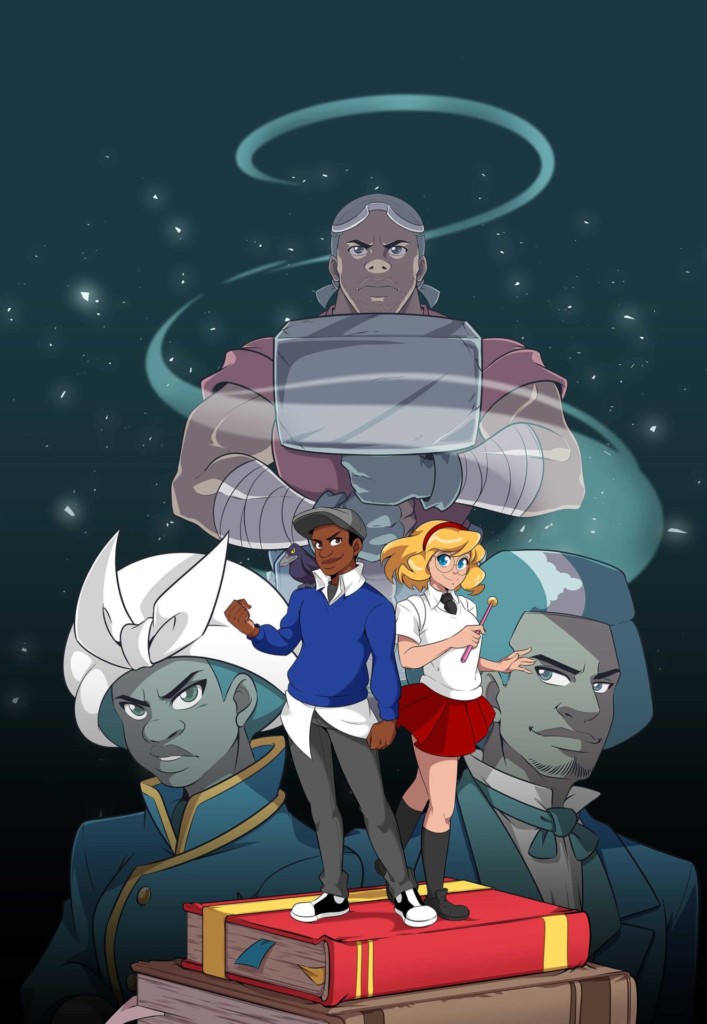 Writer Daniel Barnes, who originated the project, insists that these pressing topics are hardly buried in metaphor. Race isn't a coy reference. It's front and center. Barnes, who is currently enrolled at the Academy of Art University's School of Animation & Visual Effects (ANM) as an animation production major, wanted the comic to be forthright about racial politics and the injustices Tom faces. That's why Barnes believes it will resonate, especially with younger readers.

"I want to put stories out in the world that I think I would have liked a lot, that I think I needed, that I think were important to me," said Barnes, referring to his childhood self. Barnes, a Navy veteran, has a lifelong love for comic books and video games. While stationed in Norfolk, Virginia, the idea for the comic "gestated for years," and was something he returned to in his free time "just as a way to keep sane." During that time, he started attending comic-cons during his leave. He also published a webcomic based on Super Mario. After the Navy, Barnes worked a summer job at Walmart in his native Fresno. During that time, he submitted the idea for "The Black Mage" in 2015, upon hearing of Oni Press' open call for submissions, which was also part of a wider initiative to diversify its content.

Oni Press accepted his pitch and paired him with Kirkland, who shares Barnes' artistic influences and is also black. They collaborated on the comic together for four years. Since, Barnes began studies at the Academy, first studying in its School of Writing for Film, Television & Digital Media before making the switch to ANM, which he explained better aligned with his passions for comic books, video games, and other animated media.
Beyond wanting to be bold and blunt about the racial issues at the heart of the work, Barnes noted the power of creating multifaceted, real-resonating black comic book characters in general.

"There's not a whole lot of material for young, nerdy black kids out there," Barnes said. He recalled growing up, consuming "Dragon Ball Z," "Yu-Gi-Oh!" and "Sailor Moon." He loved them but knew he wasn't reflected in those stories. "A lot of black kids go through an identity crisis when they try to latch onto characters … You kind of start to covet these people who don't look like you a whole lot, or when they do look like you, they're comedy relief or a sidekick."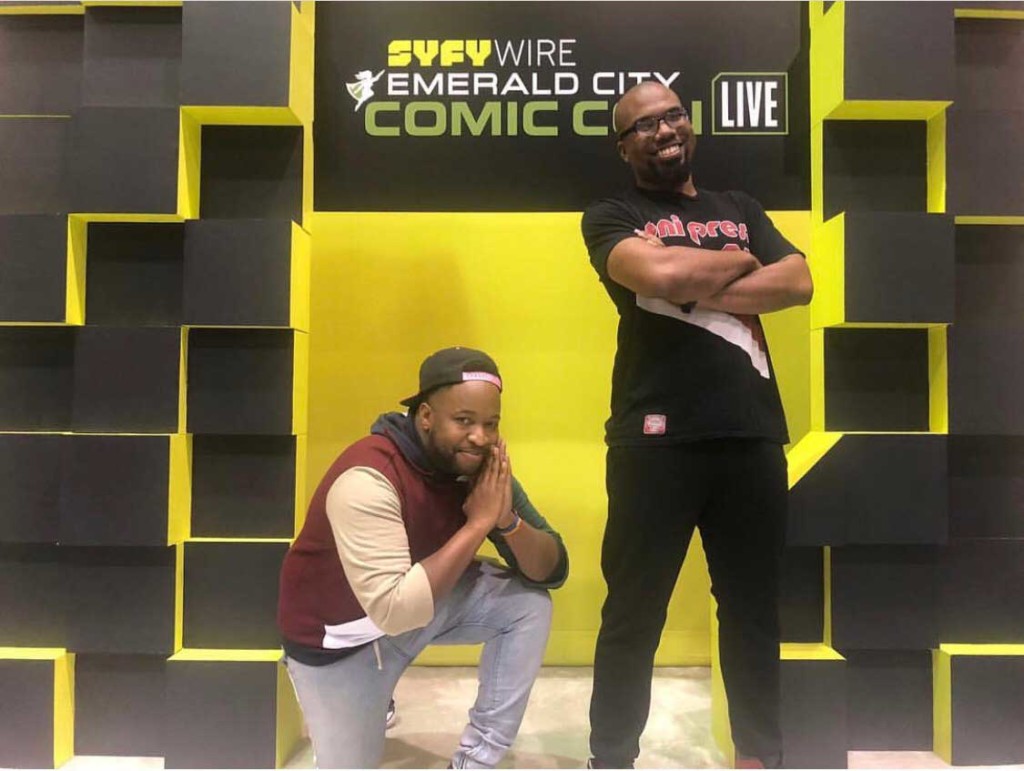 Tom Token is far from the fringes. "He's a main character, he's driving the plot, he's smart, he's resourceful. He's nerdy," Barnes said. An interesting element of this tale is that over the course of the story, the protagonist does not dramatically change—there's no traditional hero's journey that you'd find in most tales. Rather, to illustrate the racial themes and messages, those around Tom evolve instead. "He's just there existing as himself and being himself and not compromising. The school and people around him have to bend around him," Barnes explained. That includes Tom's sidekick, Lindsay. "There's no validation, he's just right. Everyone is trying to screw him over and he keeps persevering.
He doesn't change, he doesn't cry about it, he's not defeated by it. He just puts his head down and he plows through it all. He gets stronger."

For more information on "The Black Mage" and its release, visit https://onipress.com/products/the-black-mage-hardcover-exclusive.