Jumanah Shaheen on melding people skills with a passion for creating immersive effects
By Cristina Schreil
You might not know of Jumanah Shaheen. But chances are, you know her work—especially if you're a Taylor Swift fan. Shaheen is a visual effects producer who has worked on television shows like "Modern Family," "Black-ish," "Fresh Off the Boat," "Sneaky Pete," and "The Mick," and such films as "Fruitvale Station" and "Theeb." She was also VFX producer for Taylor Swift's music video for "Look What You Made Me Do" and recently contributed to the music video for Boogie's "Rainy Days" featuring Eminem.

As a VFX producer, she melds skills she's cultivated from myriad experiences, including growing up between Saudi Arabia and the United States and attending business school. Along the way, she found she's naturally a people person and skilled at navigating and mediating conflicts. It wasn't until studying at Academy of Art University's School of Animation & Visual Effects (ANM) that she united these skillsets. Once she plunged into the world of visual effects, she found a passion for the technology and new innovations.

Working on "Theeb" through Studio X was when she realized she enjoyed taking client feedback and relaying that to a team of artists. "The lightbulb moment was when I realized being a VFX producer involved everything I enjoyed, from building teams to meeting new people to learning about new technologies to learning about business development. At that moment I realized I'm not just part of one step, I get to oversee the whole thing," Shaheen recalls realizing. "That to me was like, 'Woah—this is it.'" Speaking via phone from her native Saudi Arabia, she also described a love for the technical aspects of the job, overseeing the artists and effects production pipeline themselves.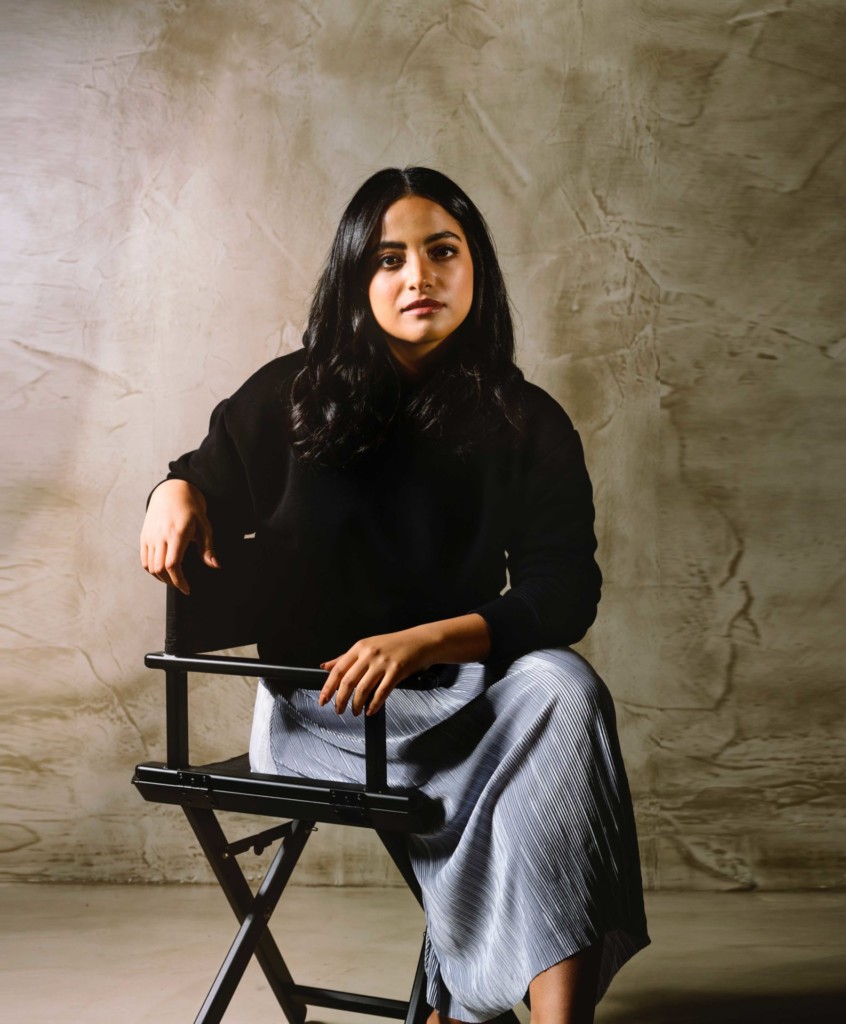 Yet, she stressed that it's also a people-first profession. She said being an international student exposed her to a panoply of diverse perspectives, traditions, and cultures, which shaped how she approaches producing now.
"You still notice there's still commonalities between everyone," she insisted. "Understanding that not everybody comes from the same background or same environment helped me in the sense that I was able to be a bit more understanding and more empathetic," she explained. She added that the result is something she's felt herself. "Being Saudi, I've had a lot of people assume things about myself. Whenever I've had someone approach me without that assumption, it's always led to more fruitful outcomes."

This empathetic approach helps especially when challenges require on-the-spot problem solving, coordinating between clients and vendors and handling myriad technical issues. "In the nature of production, nothing goes according to plan, ever," she said, adding a laugh.

It's fitting that Shaheen's path wasn't quite exactly direct, either. When she began in ANM, she studied 3-D modeling, fascinated by the ability to create whatever she wanted, including other worlds. Before that, she was in business school, where she honed skills like budget wrangling, organization, managing different personalities and pitching services to clients. But, it wasn't until she discovered producing that she realized she could apply these skills to something that she was more passionate about: helping to conjure sleek, immersive visual effects. "I truly enjoy creating effects that are real and can fool anyone—'we got away with it' in a sense," she explained. "That just showcases that my team and I were able to pay attention to that detail and bring in those extra few particles that may be hitting the sun just right to make it seem a little more realistic than what it actually is."

The "Look What You Made Me Do" video was Shaheen's first project she got to do completely on her own as a VFX producer. She also paints it as a pivotal learning experience, working closely with director Joseph Kahn. "The team that I was working with was, until this day, one of the best teams I've ever had," she said.
For more information, visit jumanahshaheen.com.
---
Advice for becoming a VFX producer
Shaheen offers Academy students things to remember when looking ahead at a VFX career:
"I would say that if you love this industry, if you have that passion, definitely go for it. Don't be afraid of the no's that you're going to get."
"I think we all look for that type of validation from people to tell us, 'Oh you're doing well, you're OK.' … At the end of the day, if you're slacking, don't depend too much on other people to tell you that. Depend on yourself. You have to be the person who keeps you in line."
"Make sure to use your time effectively … Once you get to that point where you have so many calls, so many emails, so many meetings, the better you are prepared with how you manage your time, the better producer or artist you'll be."
"If you have a to-do list that you want to get done, try to organize that at the beginning of the week."
"It's achievable. I'm a girl from Saudi Arabia. I don't know anyone in production on my side of the family or from friends. If I was able to make it this far and I hope even further, I think anyone can."