School of Motion Pictures & Television alumnus begins work on sci-fi musical feature film
By Cristina Schreil
What do "The Rocky Horror Picture Show," an intergalactic Mayan king, the drug crisis, musicals and the #MeToo movement have in common? For Seattle-based filmmaker Kenji Harman, the answer lies in his latest project.

Titled "My Evenings with Thomas," Harman's first feature film originated as a stage play by writer and actor Joseph le Compte, who connected with Harman years ago when Harman was serving in the US Navy in Hawaii. Harman is set to direct what he described as a surreal film—to be shot in black and white and feature original songs—when production begins in 2020 in Mexico.

Harman, an alumnus of the Academy of Art University's School of Motion Pictures & Television (MPT), has brought on several other MPT alumni for the project, under the wing of his production company Devotional Studios.

"This is a subversive science fiction musical," he said. "If you take 'West Side Story,' 'La La Land,' and you flip them upside down, basically."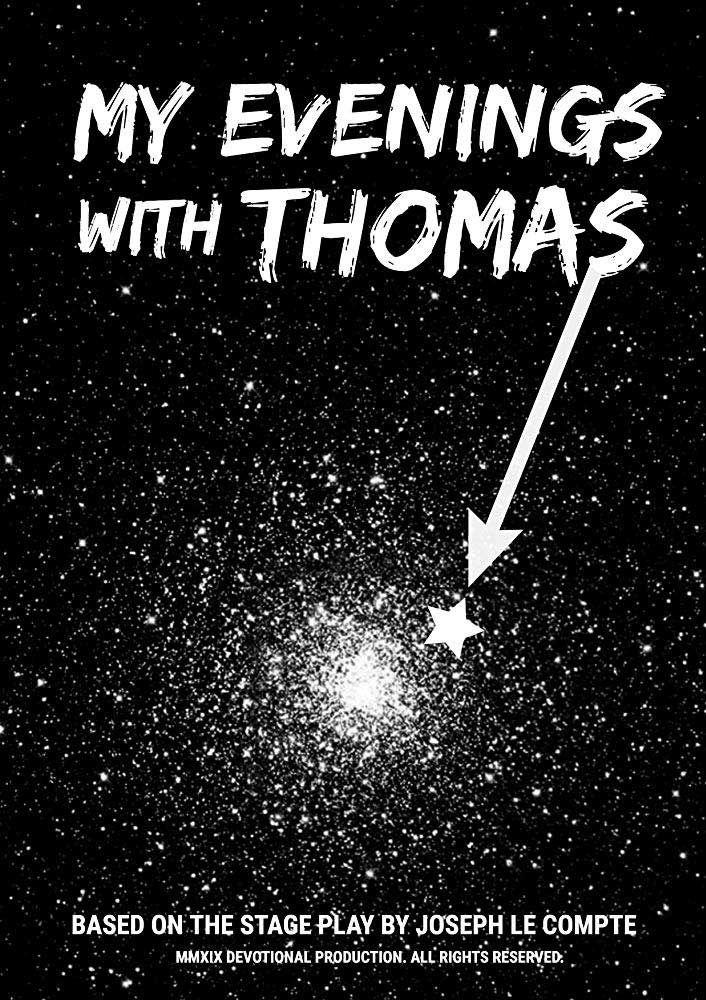 Harman is no stranger to unique filmmaking. In 2017, he wrote and directed "Hyperloop Dreams," an award-winning experimental short about a deaf man living out his nightmares. It won Best Experimental Film and Best Indie Film at the Los Angeles International Underground Film Festival and the Los Angeles Film Awards, respectively. It also won several accolades at the International Independent Film Awards. Harman credited the Academy's experimental film program for opening his eyes to the art form. "I like to say I cut my teeth on experimental film and San Francisco is the birthplace of experimental film and devotional cinema," he said. "I've been able to actually watch those actual museum film prints in class, which changed me forever. I did that only at the Academy. I don't know any other place where you can do that."

The inspiration for "My Evenings with Thomas" is cult classics from the midnight movies of the '80s and late '70s. Harman specifically referenced "The Rocky Horror Picture Show," highlighting how it brought androgyny, sexual fluidity, and nonbinary identities to the fore in a groundbreaking way.

Yet, much more influences his film: "It takes place in an abandoned netherworld paradise," Harman said. "It follows this character named Thomas who is terrorized by an intergalactic fallen angel, a divine entity that fell from grace, every single night, who has a lustful will and desire for Thomas."

Despite how serial rape is at the crux of the theme's main conflict, Harman says he hopes to strike a delicate balance in a way that comments on concepts of consent, rape, and trauma but doesn't cross the line. "Wrapping it up in a musical or science fiction makes such a serious topic a little bit more playful because it is really intense and triggering for people to watch—there's no nudity or transgressive imagery in the film," Harman said. He aims to be delicate with the material, unlike many directors in the past, suggesting that it might even gently compel some viewers to seek mental health services for their own unresolved traumas.

"It deals with a person trying to overcome a trauma from the past, and what it is like for a person to go through that process," said cinematographer Khoi Ly. Also an MPT alumnus, Ly won an award for his cinematography in "Hyperloop Dreams."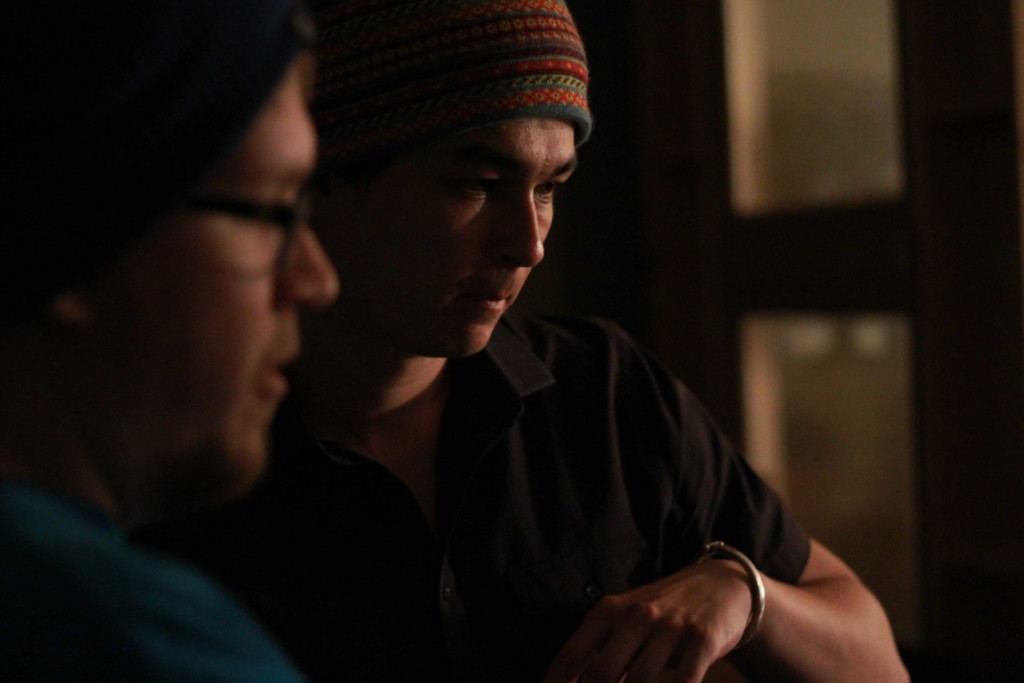 Ly delved into Harman's decision to shoot the film in black and white. "When a person is going through a trauma, they often experience nightmares regarding the really ill experience they had in the past," Ly said. "In a black-and-white world, we emphasize that Thomas is going through something that happened in his past. When people watch this film, it's like they are experiencing Thomas's nightmare with him."

Carla Velazquez, another Academy alumna, is the special effects artist for the film. In this pre-production stage, she's developing the makeup. She'll soon move onto sculpting. For Velazquez, the project is also a fun opportunity to flex her creative muscles. "I knew that I was going to be in for a treat from the moment I saw the words 'aliens' and 'Mayans.' I was hooked," she said. "I always had an interest in aliens and all that type of UFO conspiracy theories along with sprinkling in a bit of Mexico/Central America's culture, my little heart was swooning!"

She discovered her love for makeup and SFX at the Academy, after taking an elective course following a stab at photography that she realized wasn't her thing.

"My time at the Academy was an amazing and unforgettable experience. I met a lot of great friends and a couple of mentors who were and still are great muses to me," she said.