By Kirsten Coachman
On April 18, the historic Castro Theatre hosted Academy of Art University's School of Motion Pictures & Television and the School of Acting's finest hour: the Annual Epidemic Film Festival.
"Enigma," about an omniscient young man named Sky, directed by Derek Eaker, was named Best Picture.
Prior to the start of the festival, the finalists had the opportunity to mingle with some of
Hollywood's elites, such as Steve McGlothen (producer, "I Robot"), Randal Kleiser (director, "Grease"), and Carol Littleton (editor, "E.T.").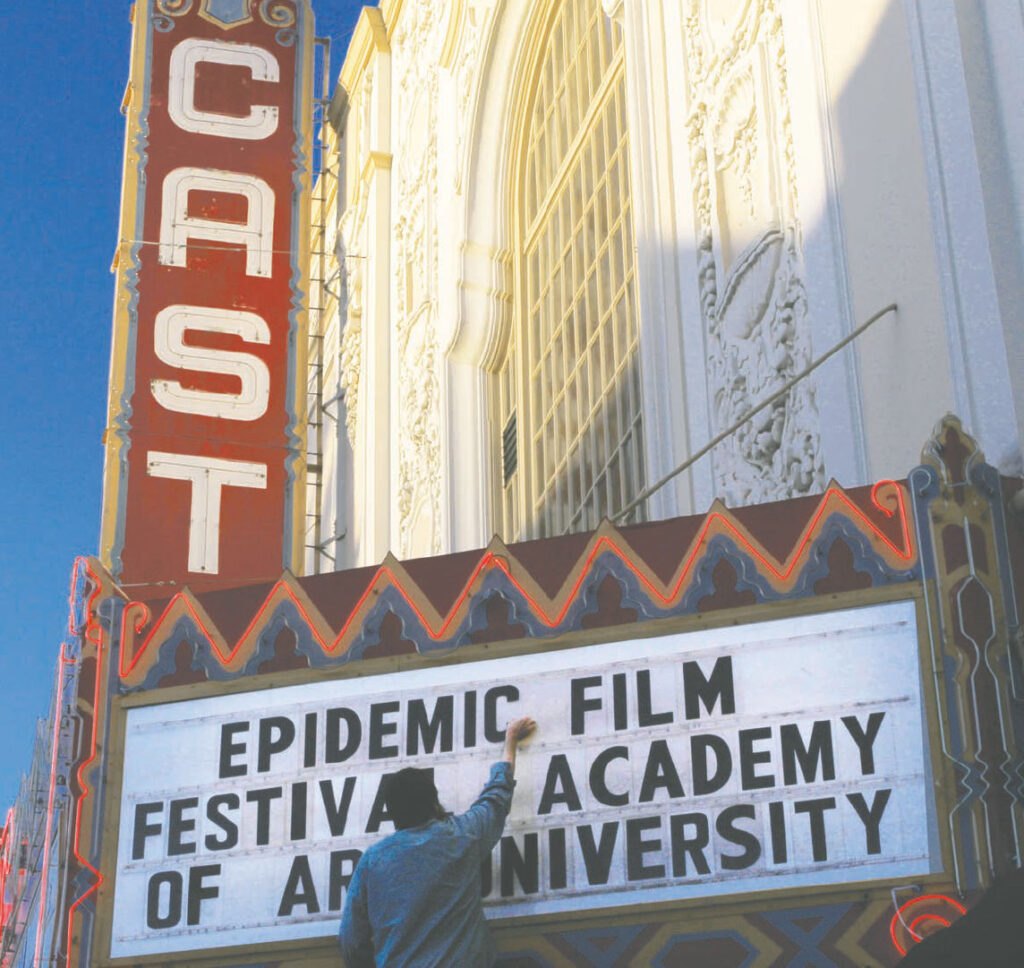 The meet-n-greet was a highlight for many finalists, including Diane Pham, who won Best Commercial for her "Tesla Model S" commercial.
"The best part is what we're doing right now, the meet-n-greet with the guests of the festival, just because they're people working in the industry," Pham said. "So it's good to meet and have their business card. You never know where it's going to lead."
Best Actress in a Class Scene finalist Arielle Mandelberg enjoyed having the opportunity to meet fellow AAU students.
"It's really cool to meet all these people. Otherwise, I wouldn't have met them," she said. "I see this guy around all the time; I've never met him. So here's a great introduction."
Jimmy Lin, a Special Achievement in Sound finalist, echoed that sentiment.
"Because I'm a music major, I'm not super familiar with all the [Motion Pictures & Television] people, but I think it's good because we have to work with the editor and director. It's good to know more people," he said.
Following the meet-n-greet, the finalists joined the audience downstairs in the packed theatre for an introduction from Diane Baker, executive director of the Schools of Motion Pictures & Television and Acting.
"Keep at it, persevere, and make something meaningful," she told AAU students in the audience.
Academy of Art University President Dr. Elisa Stephens then presented Academy Award-winning film editor Anne V. Coates with an honorary doctorate.
Reacting to a reel of her work that was shown, Coates said, "How lucky I am to have had such a wonderful life."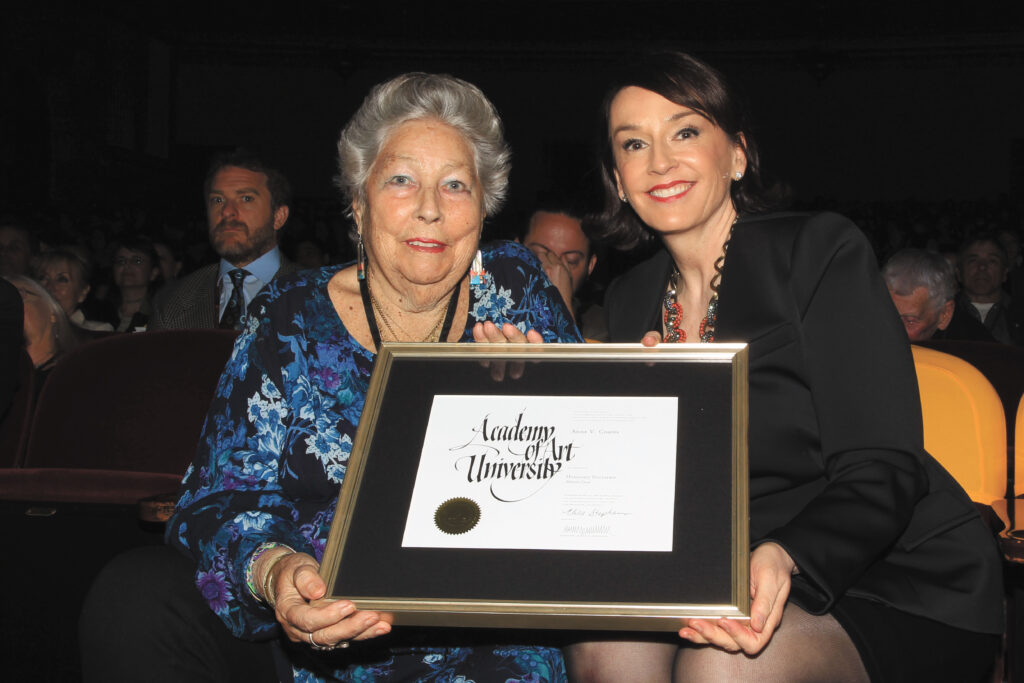 The audience settled into their seats for a little over four hours as the hard work of the finalists appeared on the big screen. Cheers arose when students' names appeared on the screen.
When the last film faded to black and the house lights were brought up, it was time for the moment everyone had been waiting for–the announcement of this year's Epidemic Film Festival winners.
In addition to "Enigma" winning Best Picture, Kelsey Winfrey's work on the film brought her the Special Achievement in Editing award.
Also winning two awards that evening was the horror film "By a Thread." Jeffrey Carroll won for Special Achievement in Cinematography, and Special Achievement in Production Design went to the film's director, Katy Planchette.