By J. Elliott Mendez
On Wednesday, February 22, StudioX, Academy of Art University's in-house faculty-mentored production studio housed in the School of Animation & Visual Effects (ANM), hosted a screening event of one of its latest productions—the award-winning film "American Murderer." The film follows Jason Derek Brown, a charismatic con man trying to stay ahead of the FBI agent sent to track him down for executing his most elaborate scheme. Before viewing the based-on-true-events feature, Director Matthew Gentile and Editor Matt Allen joined the virtual event to discuss their experience making the film and to thank StudioX students for being a part of that journey.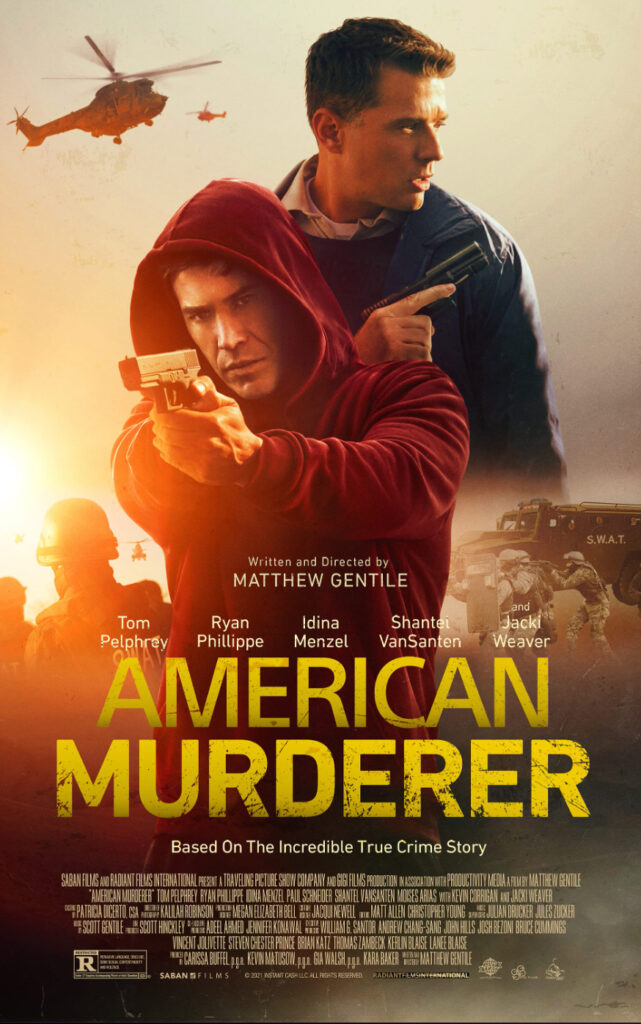 When Gentile and Allen were attempting to finish the editing for "American Murderer," they had already done the near impossible. They were running on an independent budget and had shot the entire film in a record 22 days, which is incredibly rare for a feature, never mind one with multiple locations, helicopters, explosions, and action set pieces. They were already acclimated to the working pace, but they needed help compositing, and they needed it from professionals that could keep up. They needed StudioX.
"You don't just cast in front of the camera," Allen said. "That was something [Matthew] would talk about all the time. It's the casting behind the scenes. I still remember this conversation—we were trying to figure out how to get some visual effects shots done—because we were like, 'We need more help, can we find the AFI of visual effects?' And that's you guys!"
StudioX has been making a name for itself with its industry-focused approach and emphasis on practical yet professional hands-on training. So the comparison to the American Film Institute (AFI), which is widely regarded as one of the best film schools in the world, was "extremely flattering," according to ANM 3-D Executive Director Catherine Tate, who was also moderating the night's event.
"What a compliment," said Tate. "We've spent 15 years developing a system in StudioX that benefits both students and independent filmmakers. This partnership allows our students to focus on the work they came here to learn [and take it] further to a professional level because of real deadlines, specialized mentorship in the class-based studio, and mirroring of the industry pipeline."
Gentile also had high praise for the students that worked on the film, lauding their rigor, dedication, and hard work in helping him bring his vision to life. He noted that the film would not have been possible without the students' contributions. "Thanks for saving our butts," he said while offering an anecdote about his first day of filming on a boat in some turbulent weather conditions.
"'American Murderer' was a huge jump. I spent most of my 20s trying to get this feature off the ground. It was a big moment, like, 'Now you're getting your chance.' You think it's going to be bigger than a student movie. You think it's going to be different, but it's not. I'm thinking, 'Oh my god, this is a real movie! We did it, we made it, we're here.' And then we start filming, and we can't fit on the boat, the wind starts blowing us 20 miles an hour, sending us spiraling on the lake… and I'm like, 'Professional movie, my a–.' Nothing has changed, absolutely nothing. We are still students. We're still learning. We're still racing the clock to make the day. That's the thing, no matter how professional it gets, there's always that element—it really forces you to be creative."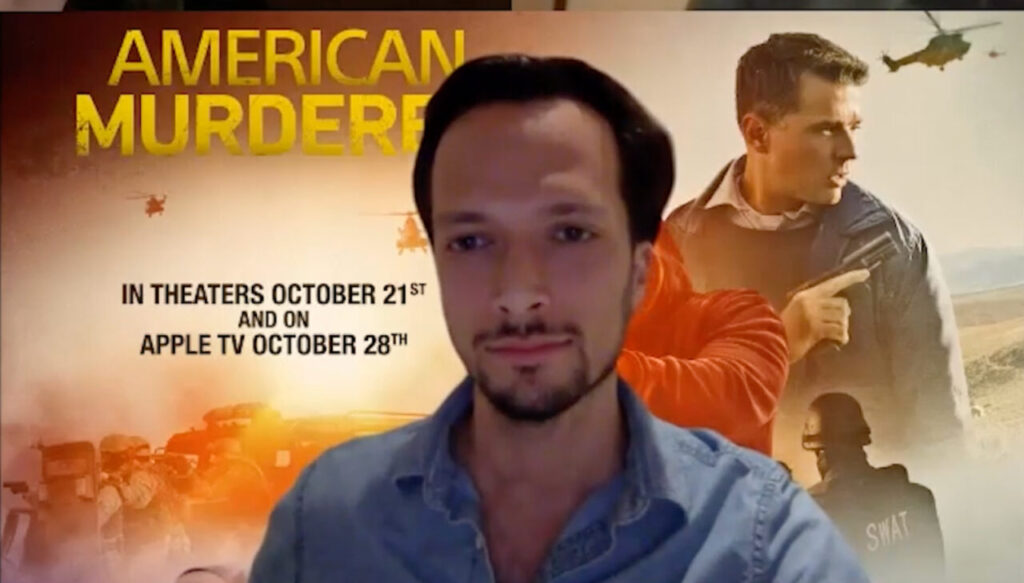 Gentile estimates "American Murderer" took him four years to complete due to financing difficulties but just over three weeks to film, in part because he relied heavily on pre-visualization software that Allen set up based on their storyboards.
Allen was drawing on his experience working as an assistant editor on Disney's "Christopher Robin," where he was using pre-vis software to help develop the CG Winnie-the-Pooh.
"I'm like, 'How do I do this on an independent budget?'" Allen explained. "Normally, editors are not creating pre-vis out of nothing. So ShotPro was really where I was able to make a lot of the core things that Matthew needed. [He] could roam around with a virtual camera and sit there and really figure out what his shots were and play around. I think it helped us get on the same page… before the clock started in terms of actually cutting the film."
While it may have taken Gentile the better part of his 20s to get his first feature on its legs, he had been captivated by the story since he was a teenager. When asked about just how "American Murderer" holds up to the actual events that inspired the movie, he said he was striving for something deeper that was central in all of his research.
"It's based on a true crime," he said. "I think it's important to do one's homework. That said, it is a work of true crime fiction—this is a painting, it's not a photograph. It's an interpretation of a real story. I strived for emotional truth."
Watch the full conversation with Gentile, Allen, and StudioX.