By Greta Chiocchetti and Kirsten Coachman
Welcome back to our Spring Show 2021 series. You can read the previous installment here.
This year's online iteration of Academy of Art University's annual Spring Show has some exciting new additions, one of which is the Global View of Student Portfolios. Guests are greeted with information about the Academy's global community through an interactive globe. Move your cursor over each country to discover how many students are participating in the 2021 Spring Show. Clicking on an individual country will bring up the portfolios of the corresponding students. Make sure to rotate the globe!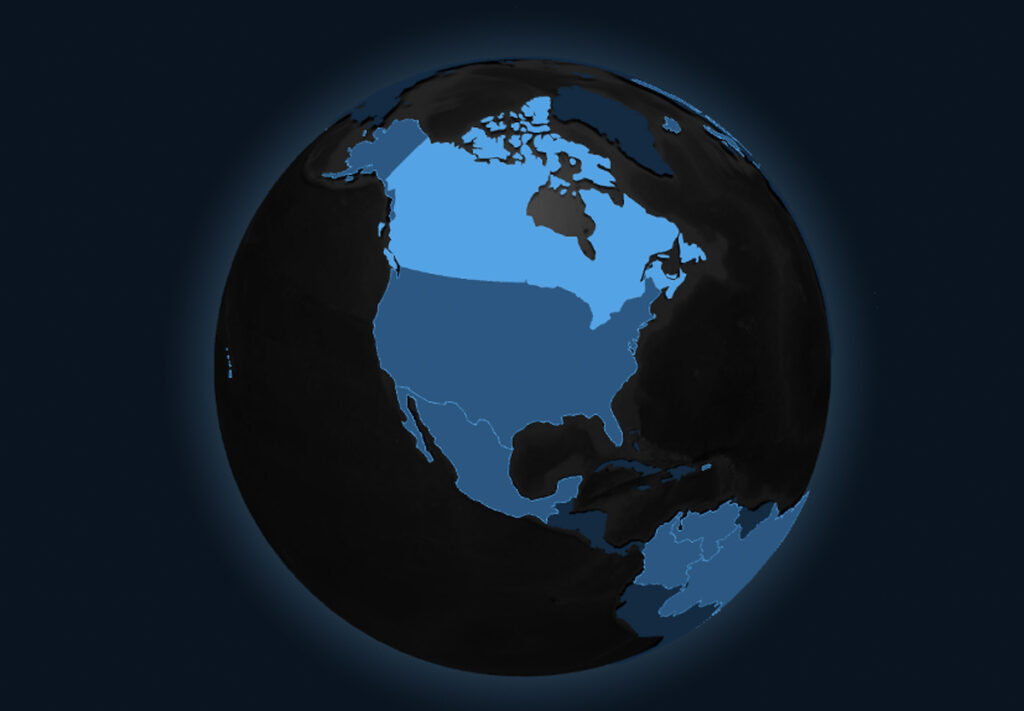 Industry professionals looking to contact students can do so directly. Each student has a "Contact Me" button on their individual portfolio page. Clicking on the button will bring up a pop-up form for guests to enter their contact information and a brief message to the student.
Another enhancement comes from the School of Game Development in the form of playable Game Demos. This year, Spring Show guests have three games to choose from—"Space Cat Pirates" from Cheukwing Chan, "Typomancer" from My-Linh Ha, and "Sun Bros" from James Chin.
Channel your inner pirate as Slash the Space Cat on "Space Cat Pirates." Select a random special ability at the start of each level (we're personally a big fan of the lightning!) and get to slashing those bad guys. Play the tutorial to learn more about these felines from outer space and to get a feel for the one-button gameplay.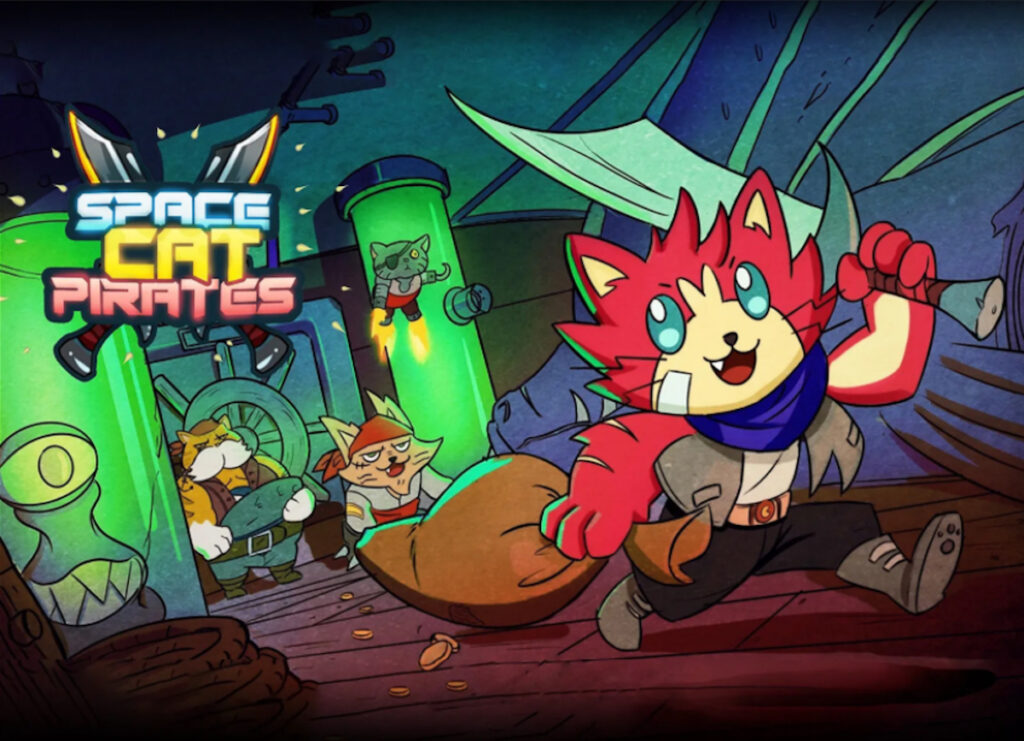 Looking to test your typing skills? The keyboard-based "Typomancer" leads you through a magical adventure—each brief sentence includes a word to type as quickly and error-free as possible. There's a breakdown presented at the end of the encounter, including your score, the amount of time you spent typing, and keystroke errors.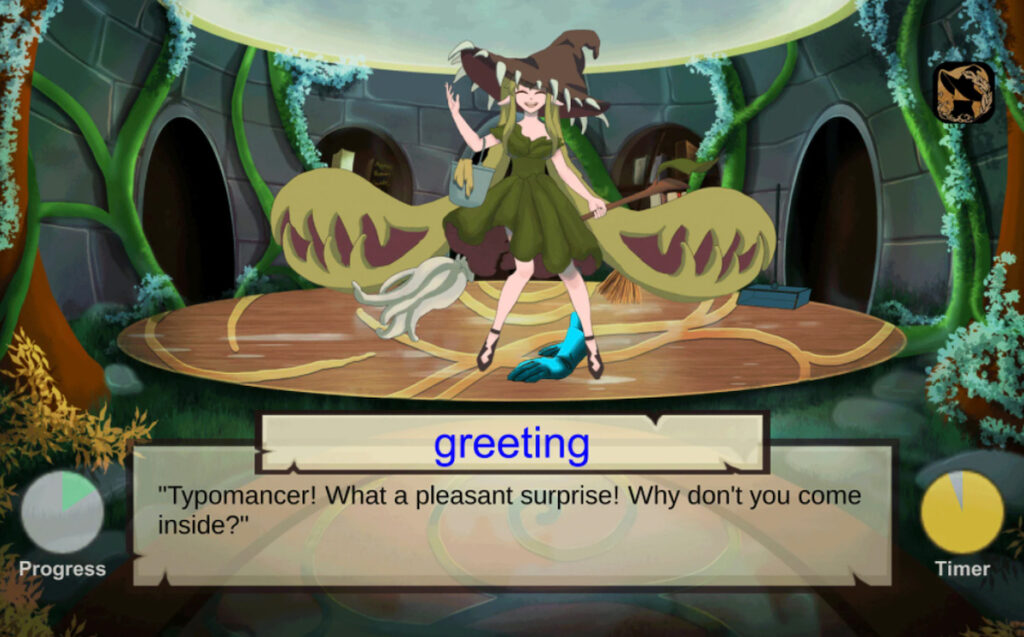 Sun's out, water guns out! "Sun Bros" is a top-down shooter, where you have to quickly maneuver lifeguards Lazer and Blazer around a beach as they shoot water and throw H2Onades at "amphibian terrors" that are on the attack from the beach, the sea, the promenade, and even the arcade! To advance to the next round, nab enough gold coins before being overrun by the sea critters.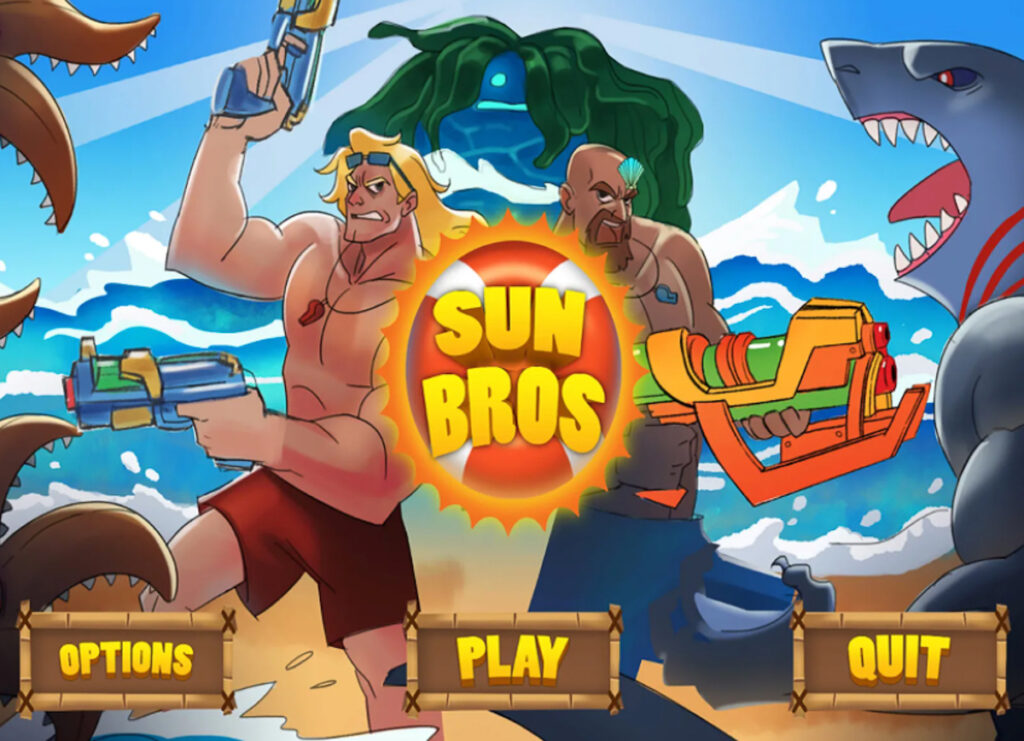 "Having a digital space allows for our students' art and game projects to be viewed as intended, on a screen or TV," said School of Game Development Executive Director David Goodwine. "Also, we have access to a greater number of industry [professionals] viewing the site on their [own] time." 
Follow Art U News on Twitter and Instagram to find out when the latest installments of our Spring Show 2021 series are published.