By Greta Chiocchetti
Madison Lyu had no idea how different her last semester of graduate school would be from the ones before. The Academy of Art University School of Industrial Design (IND) alumna was blindsided—along with the rest of the globe—when the COVID-19 pandemic forced her to shelter at home in the spring of 2020. 
Shortly after California's Stay-At-Home order was announced, the CDC issued its recommendations for mask-wearing to reduce the spread of COVID-19. Lyu, who is originally from China, noticed that attitudes toward face masks varied greatly from those she had grown up with, with many Americans opting not to wear them or having negative perceptions of mask-wearing.
"For us, in Asia, masks are and have been extremely common," said Lyu, who earned her M.A. in 2020. "In China, people wear masks daily to protect against air pollution. It's like wearing a hat—very normal for us."
As more and more evidence last year linked mask-wearing to lower incidences of COVID-19 transmission, Lyu realized that she could use her industrial design training to help create more positive associations around the lifesaving practice.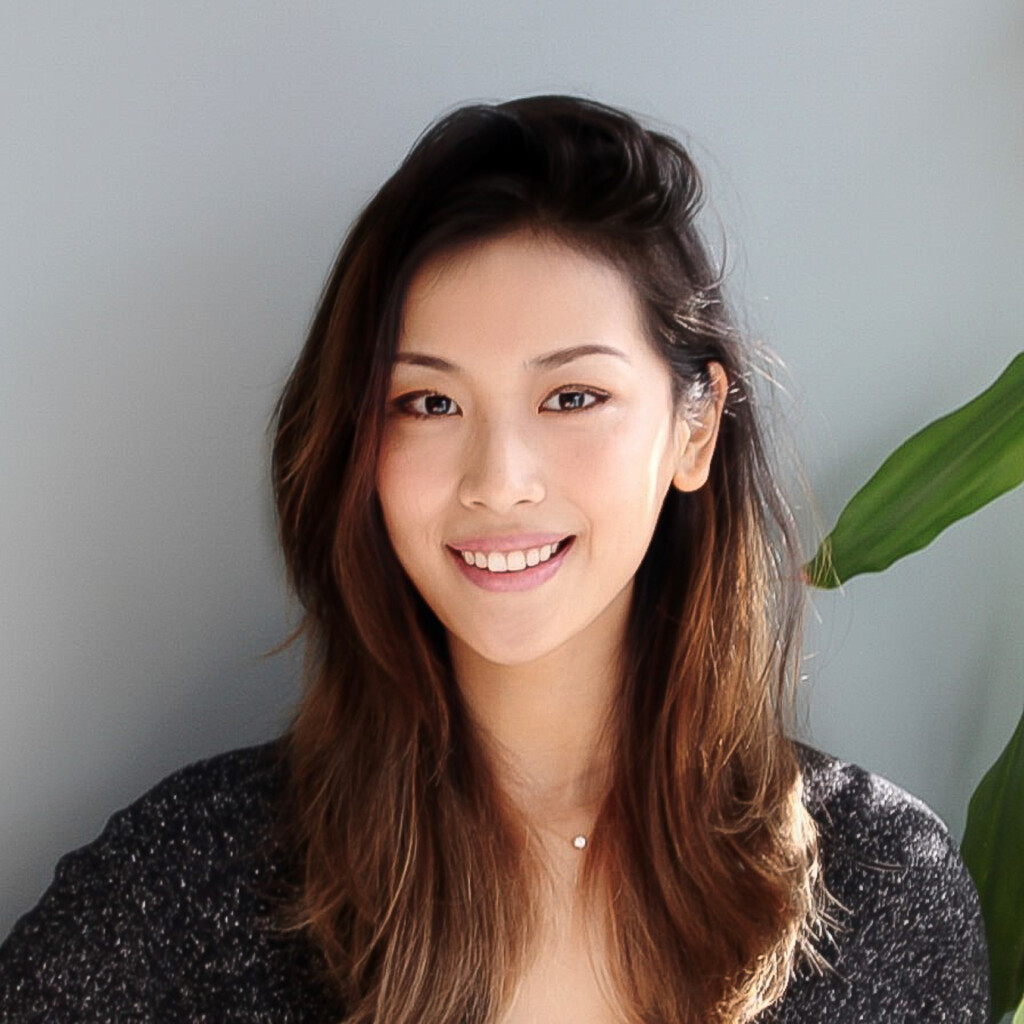 Enter: Ease, Lyu's innovative reimagining of the basic, yet vital, cloth face mask. Made out of a soft, breathable fabric that wicks moisture and provides enhanced ventilation, the Ease mask has a "smart" component that sets it apart from the rest: it can link to a fitness tracking accessory. Much like an Apple Watch, Ease can track your breathing, even leading you through exercises to help you calm down if it senses that you may be hyperventilating.
"Breathing is a powerful tool in easing stress and making you feel less anxious. Even some simple breathing exercises can make a big difference," said Lyu, who was inspired by mindfulness apps like the Calm app, which are becoming increasingly popular as more users discover the benefits of mindfulness practices, including breathwork. "A lot of people were struggling with mental health during the pandemic and also the feeling of wearing a mask. If you're not used to it, [it] can be very uncomfortable and make you feel stressed. Breathing is one way to relieve that stress."
In her Design Project 3 class, led by IND instructor Mike Mathe, Lyu delved into the research to explore the possibilities for every component of the Ease mask.
"I considered everything—the shape, the material, all of the possibilities of functions," said Lyu. "As designers, it's our job to create solutions to problems, in this case, making people feel more comfortable wearing masks. So, I had to find the absolute best way to do that."
One of the problems that Lyu identified is that masks obscure the wearer's facial expressions, leading to feelings of social alienation.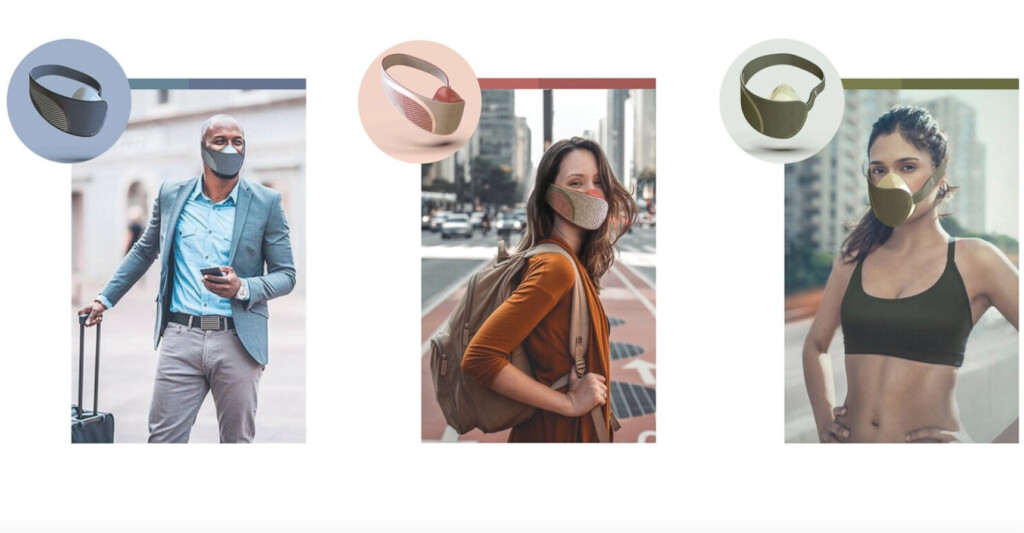 "I chose to use an asymmetrical shape that leaves a blank space on the left side of the user's face because studies show that the left side shows facial expressions more intensely, which observers find more aesthetically pleasing," said Lyu. "When we go out, especially in these times, we want to see more smiling faces. And I wanted the mask itself to be aesthetically beautiful—colorful, stylish. That was important to me."
Mathe, a designer with over 20 years of industry experience, guided Lyu's project from conception to finished design.
"In a higher-level class, the expectation is that students are more self-driven," said Mathe, who has been teaching at the Academy for four years. "And Madison was no exception. She was able to think deeply about the design, integrate feedback in a really mature way, and work even harder to make changes to solve a problem. She handled it really professionally."
At the 2020 Spring Show, Lyu connected with Qin Li, the Vice President of fuseproject, an award-winning industrial design and branding firm. Li reviewed her portfolio and offered Lyu a spot in the company's mentorship program, which is geared toward helping young female designers break into the field. 
"I was very lucky to be included," said Lyu. "I think it was thanks to Spring Show that we met, and I was able to have that experience."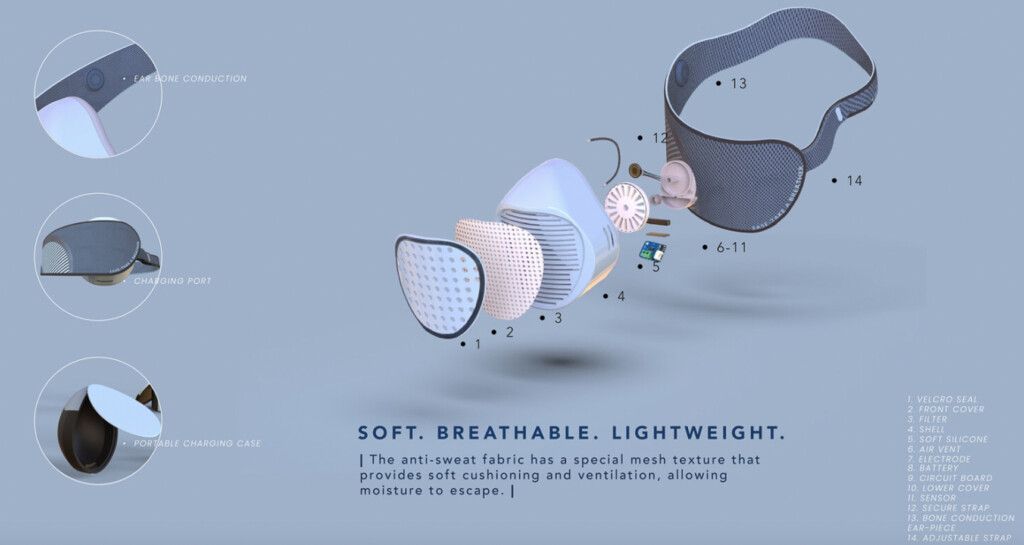 Though the Academy's facilities have been open to students since the fall of 2020, Lyu was among the Academy students that could not utilize them during the previous spring semester due to the pandemic. With on-site students and faculty pivoting to online learning overnight, it posed a unique challenge for Lyu in completing the prototyping phase of her design.
"I had to make the prototype at home, which involved heat-sealing some EVA foam (a popular substitute for a variety of materials used in prototyping) that I bought from Amazon," explained Lyu. "So, I put it in the oven, and suddenly my house was filled with smoke. It set off my fire alarm, and the sprinklers even turned on!"
Despite the challenges in front of her, Lyu persisted—and felt even more satisfaction at the finished product: "It was tough, but it made it more inspiring when we made it happen anyway."
"I think she really hit the nail on the head in terms of the subject matter," said Mathe. "As a young designer, you want to be able to show a portfolio of designs that are relevant to the world we live in. Obviously, we've all been thinking about masks for the better part of the last year and a half, so this was a really well-conceived strategic choice."