By Greta Chiocchetti
"We're not going back, you know," Sam (Colin Firth, "The King's Speech") tells Tusker (Stanley Tucci, "Spotlight"), his partner of two decades, in the first line of writer-director Harry Macqueen's romantic drama "Supernova."
The pair, driving through the luscious English countryside on a road trip, isn't just talking about returning home for anything Tusker—whose memory has become increasingly unreliable as of late—may have forgotten to pack. Rather, it's a not-so-subtle foreshadowing for what's to come: a point of no return in their lives. The ensuing tale about the toll Tusker's early-onset dementia diagnosis takes on both the sufferer and caretaker unfolds painfully slowly to an unexpected end. And despite that, or maybe because of it, it's a devastatingly beautiful experience.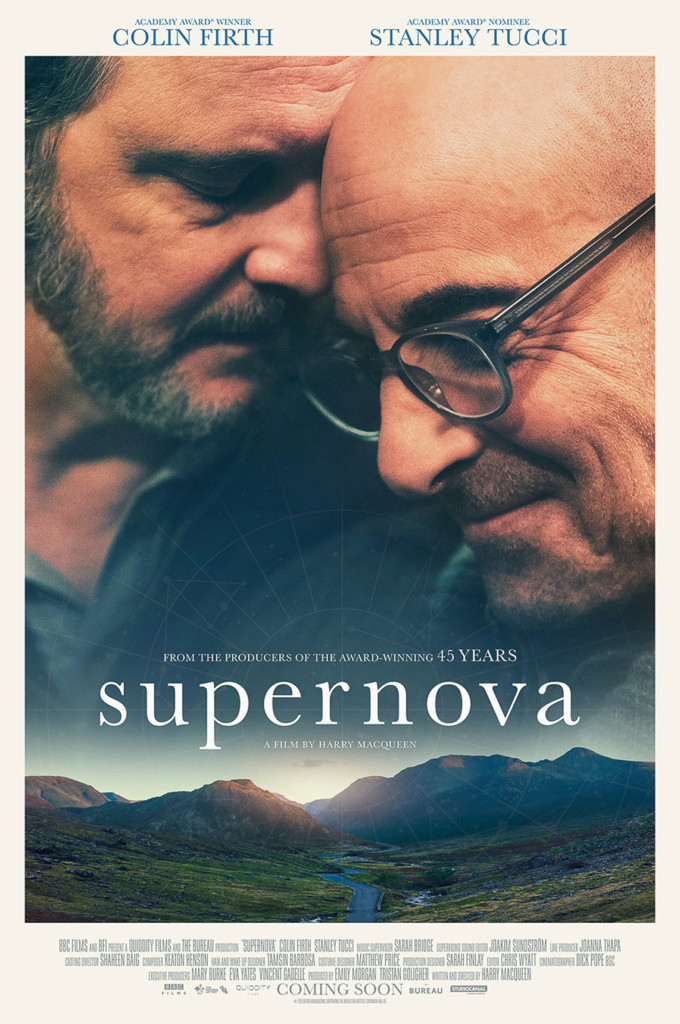 Confronted with the fact that Tusker's condition is rapidly deteriorating, the couple decides to revisit the friends, family, and landmarks of their past on the way to a recital that Sam, a talented pianist, has been invited to give. And contrasted against the backdrop of idyllic English terrain, what unfolds is an elegant reflection on mortality and self-determination.
Though some moments are hard to watch, including a scene in which Tusker, disoriented and suffering a lapse in memory, wanders off into the wilderness and gets lost, "Supernova" manages Sam and Tusker's mutual mourning of their rapidly-changing relationship with a light hand. It's the picture's painfully slow pacing, peppered with abundant clues to Tusker's fate—most notably, when he admits to Sam that he didn't bother to pack his medication because they both know it's not making a difference—that force viewers to reckon with the intricacies of the situation they're in.
Tucci and Firth's long-standing offscreen friendship is a major asset in "Supernova:" The two actors effortlessly portray the comfortable silences, the knowing looks, the ease, and the intimacy of companionship. Though their chemistry never quite reaches sensuality, it works within the framework of the film. It's a story about love that has long passed the physicality of the honeymoon phase, a closeness even more intimate than sexuality. It's the bickering about directions and the wry inside jokes that make Sam and Tusker believable, and their fate that much more gutting.
The interstellar visual effects that bookend the film perfectly encapsulate its powerful metaphor: The brightest stars burn out the fastest.
"Supernova" is now available on demand at digital retailers.