By Greta Chiocchetti
Technical Sergeant Alice Hale, a School of Graphic Design student at Academy of Art University, has always had the goal of achieving a higher education. When she enlisted in the U.S. Air Force in the spring of 1995, she saw her service as a temporary sacrifice in exchange for making college more economically accessible. What began as a means to an end became a dynamic career spanning 14 years and several continents. 
In the Air Force, Hale earned what is considered to be one of the most difficult promotions to acquire, requiring an average of 11 years in service to reach the rank. As the first woman in her family to serve, Hale carried on her family's legacy of service—most had served either in the Navy or Army.
But what seemed like a surefire career path was cut short when she was honorably discharged after developing cholesteatoma, a condition that, in Hale's case, led to substantial hearing loss.
"I worked on the flight line and in an industrial warehouse for most of my career, and the loud noise possibly made the cholesteatoma grow faster than it normally would have," said Hale, who found herself having to forge a new path after her career with the Air Force came to an end.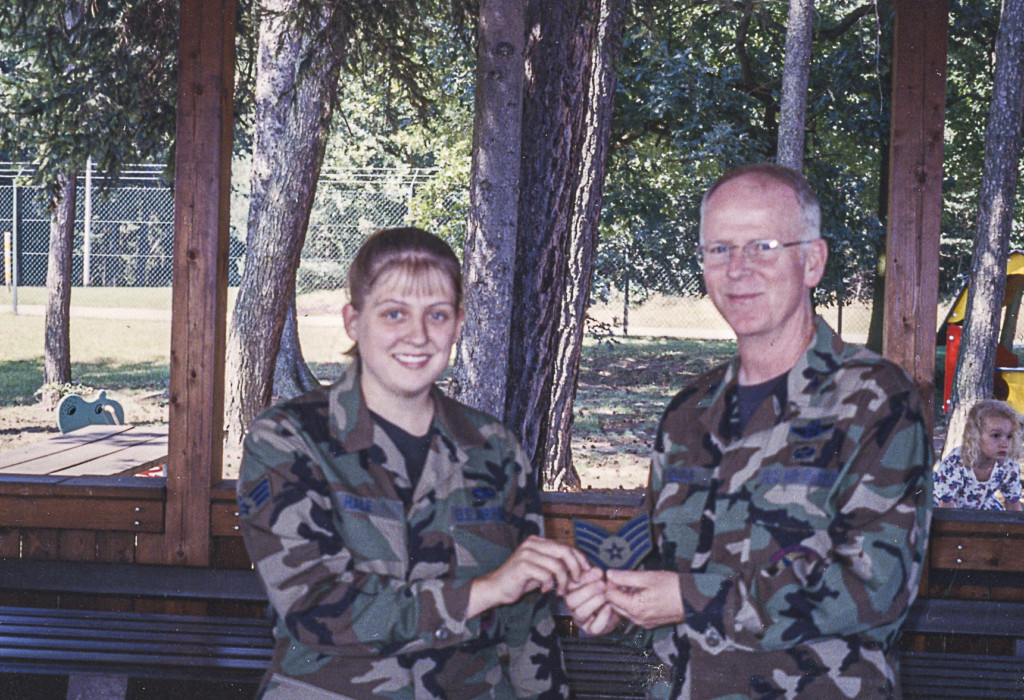 Hale immediately enrolled in community college and earned an associate's degree in administrative assistance, which led to a job at a marketing company that sold military spirit wear to military exchanges (retail mega-stores which are operated by the Army and the Air Force in over 30 foreign countries, often offering goods at discounted prices to servicemen and women).
"I disliked most of that job and eventually quit…but I loved designing the graphics for the different products," said Hale.
Because she is a disabled veteran, Hale qualified for vocational rehabilitation benefits through Veteran Affairs (VA) after her discharge, and upon entering the program, she took a career assessment that found she'd be most successful in the creative field—a placement that was in contrast to her family's expectations for her future.
"I was very creative as a kid, but not supported," said Hale. "My family thought that anything in art was a waste of time. I was not encouraged to pursue anything artistic for a career."
At the suggestion of her career counselor, Hale began seriously considering art schools. Drawn to graphic design, which she had dabbled in at her previous job, Hale discovered the Academy's program and jumped right in.
"My VA counselor suggested that I go to the Academy to get excellent training and have a good chance at gaining employment after graduation," she said. "I agreed, and here I am."
As a Technical Sergeant, Hale's role was to fix what was broken, often solving highly complex technical problems as well as supervising subordinates. Though her aspirations are now decidedly more creative than before, Hale's experience problem-solving complex questions as a Technical Sergeant is certainly an asset for a career where designers are often referred to as "creative problem-solvers."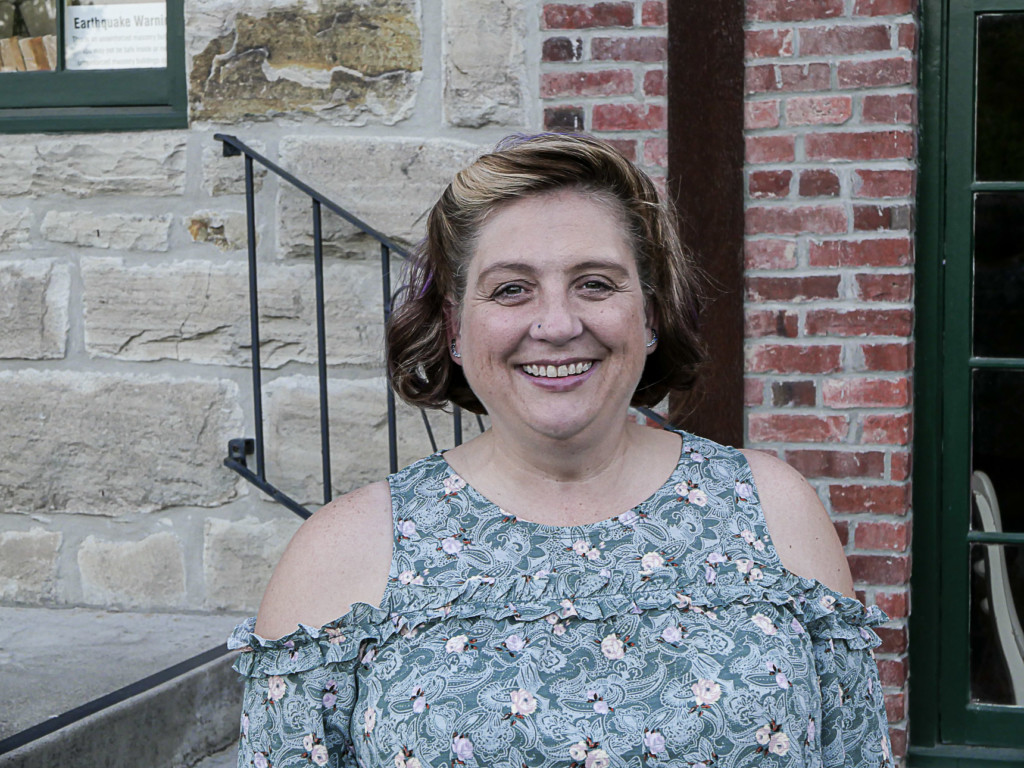 Though Hale was lucky to able to access support from the VA after her discharge from the military and to find a new career path, for many veterans the transition to "normal life" can be a challenging one.
"We all have challenges in our lives, but for some students, switching from active duty to life as a civilian all by itself is a major adjustment," said Student Services and Veterans Resource Center Coordinator Chrystal Beamon. "Some have disabilities to cope with, from PTSD to physical ones. Despite the additional challenges, I've noticed that our veteran students strive to be the best they can, like any other student." 
Hale expects to graduate in August of 2022 and plans to move to Montana with her family and open a creative business, employing her graphic design skills. She's already been asked by a few people to design cookbooks featuring their family recipes and is considering offering that service in the future.
Hale reflects on her time in the military—and as a result, the many missed family events like birthdays and weddings—with the hope for the public's understanding.
"I wish civilians would remember that the freedoms they enjoy every day are because of the sacrifices of those who serve or have served in the armed forces," said Hale.