In the wake of all that is happening in society today, the goal of Academy of Art Athletics remains the same: to help shine a light on our amazing student-athletes, coaches, and administrators. With that in mind, ART U brings to you the latest installment of the Knights Roundtable!
Today's roundtable guest is women's soccer junior forward Baylie Christensen. After collecting three assists and scoring one goal as a regular starter in her freshman year, Christensen ranked third on the team with three goals scored plus two more assists as a sophomore. In addition to contributing to two of the best seasons to date from the ART U women's soccer program, Christensen is a two-time Academic All-PacWest honoree, earned a D2 ADA Academic Achievement Award, and she was featured in the Academy of Art University Spring Show this past year all while thriving in the School of Photography.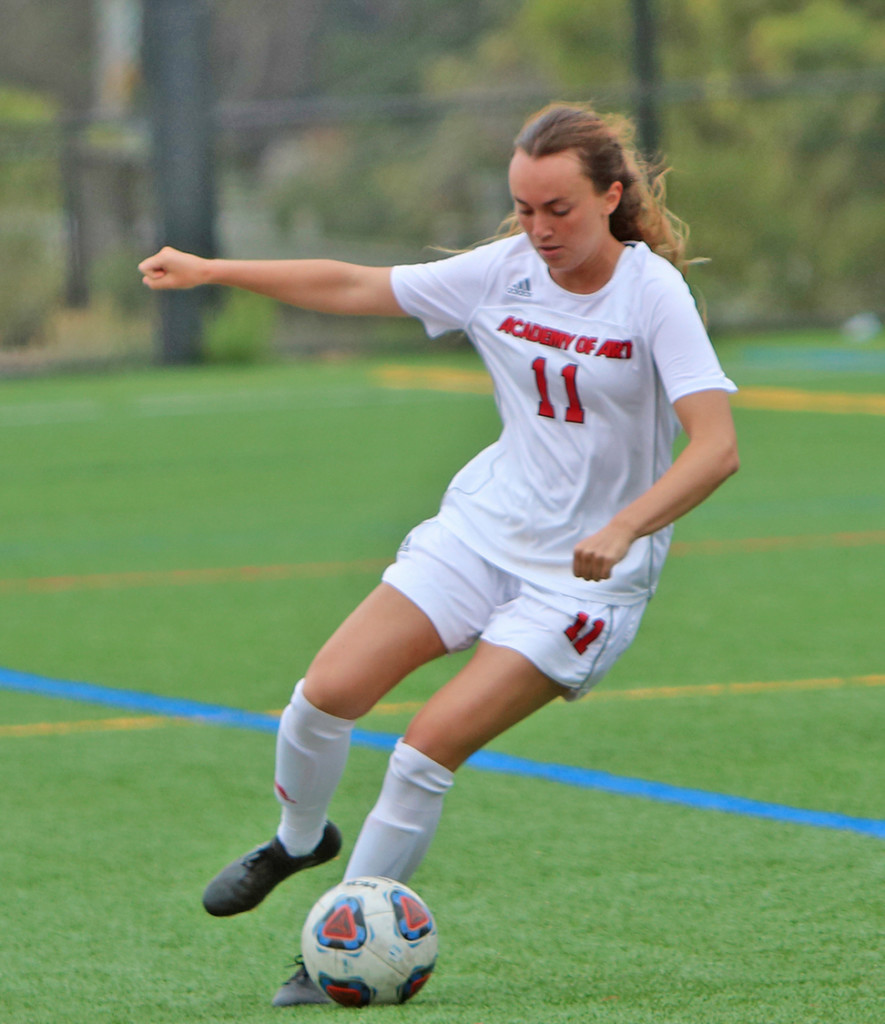 Tell us a little bit about your hometown and where you grew up. What did you like to when you were young?

I grew up in a small town in Utah called Syracuse. It's a beautiful place with the mountains and multiple lakes being about 30 minutes away. When I was young, I was the ultimate tomboy, not a single piece of girl clothing in my closet. I loved playing football and basketball with the guys; I was quite the baller. Other than the love of sports, I also was very artistic. I loved drawing and doing photo shoots with my younger siblings.
When did you start playing soccer, and what did you like about it?
I didn't start playing soccer competitively until I was about 12 years old. I always liked learning new tricks and showing them off in games. But nothing beats the feeling of scoring a goal.
Who is your favorite professional athlete and why?
My favorite female athlete has always been Abby Wambach. I remember watching her in the 2015 Women's World Cup and just falling in love with the way she played and held herself. I ended up printing a picture out of her and putting it on my mirror.
You have said that your favorite type of food is Mexican, do you have a favorite place to eat it in San Francisco? What are some of your favorite Mexican dishes?
So, back at home, my favorite Mexican place was Cafe Rio. If you go to Utah, you definitely have to go there and get their sweet pork burrito. I thought for sure no place would be able to beat Cafe Rio, but when I got to San Francisco and tried Tacoera's California burrito, my taste buds had a whole new experience. In other words, Tacorea can take all my money. 
If you had a one-way time machine, would you go into the future or the past and why?
I wouldn't want to change the past because I love who I've become, so I would probably say the future. There is nothing specific I'd love to see, I think just going into the future would be cool.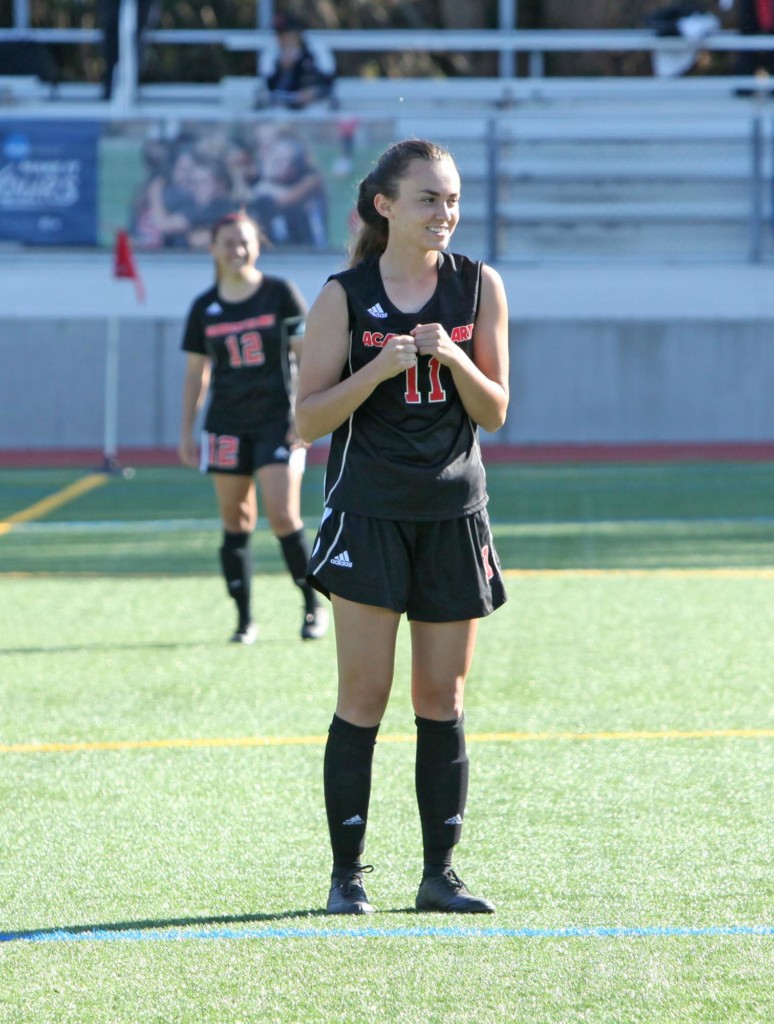 What is your favorite part about being a student-athlete?
Making a ton of lifetime friendships. My team is honestly so amazing, and I love each and every one of them. I'm super excited to start practices with them again! #YeeYee
Who do you look up to and why?
I look up to my parents a lot. They are just the most amazing and caring people who work hard for themselves and their family, and I wouldn't be here without them. I LOVE YOU GUYS!!
What is a phrase or a piece of advice that you try to live your life by?
Ever since I was little, I always kept this thought in my head: "Do what makes you happy, it's okay to be different." I'm the oldest of five kids, and I have always told my siblings this. Don't care too much about what others think of you–do what makes you happy, it's okay to be different. I realized the more I lived by those words the happier I was!
If you could be any animal, what would you be and why?
If you know me, you already know my answer is a white tiger. I have never told anyone why a white tiger means so much to me, and I'm sorry to say today isn't the day I spill the beans.
What is one unique thing that you have been doing to pass the time during the shelter in place?
Me and my boyfriend started a vintage clothing and decor online store called "Revise!" We've both love vintage since we were little, so we thought this would be a good time to launch our store!