By Greta Chiocchetti
In the gripping documentary "The Way I See It," former White House photographer Pete Souza, who photographed two of the most iconic presidents in recent history—Reagan and Obama—recounts his journey from a neutral photojournalist to a fierce political commentator following the 2016 election.
Souza, who attracted over 2.3 million Instagram followers for his political portraiture paired with captions containing sly digs at President Trump, compares the humanity and grace of the presidents he photographed to the one currently in office (who Souza points out has denied White House photographers access to his day-to-day life).
"Reagan and Obama respected the dignity of the office," Souza says in the film. "The presidency is a serious job and I was going to do everything I could to make sure people didn't forget that."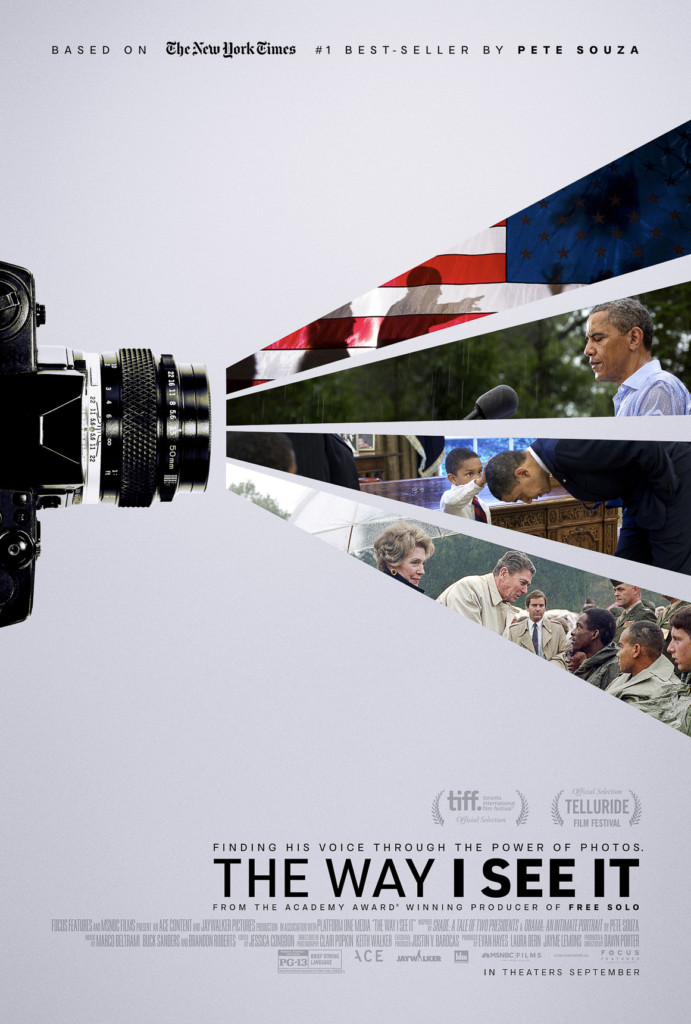 Directed by Dawn Porter ("John Lewis: Good Trouble"), the picture mostly offers a reprieve from the turbulent present moment, opting to celebrate Reagan and Obama as graceful leaders rather than ruminate on the current president's shortcomings. Over its 102-minute span, only a select few moments actually depict Trump himself. It feels like the cinematic equivalent of going high when they go low.
Souza admits that he was no fan of Reagan when he took the job, but that he developed an admiration for him and his wife, Nancy. Throughout his time photographing the former president, he captures his share of dark moments: a panicked shot of Reagan at the height of the Iran-Contra scandal; Reagan's slow acknowledgment of the HIV/AIDs pandemic, later tempered by a photo of Reagan holding an HIV-positive boy which Souza offers helped destigmatize the disease. But despite his disagreements with the president's policies, Souza paints him as an empathetic leader.
"I was naive and not as politically aware as I should have been at the time, but I did feel that he was a decent human being who respected other people from all walks of life," Souza said of Reagan.
But it's the photographs of the Obamas that make "The Way I See It" such a gripping story. While working as a photojournalist for The Chicago Tribune's Washington, D.C. bureau, Souza witnessed Barack Obama's astronomic rise as a senator and then his pivotal campaign for the presidency.
His photos capture Obama's decorum: giving impassioned campaign speeches to reverential onlookers, but also his playfulness: making snow angels on the White House lawn with Sasha after the passage of the Affordable Care Act. It's the images of Obama in his role as a loving father and husband that may sting the most as Souza's photos remind viewers of what once was.
Though the film, at times, produces a similar stress response to doom scrolling, "The Way I See It" is a hopeful reminder that change can come again.
"The Way I See It" is now playing in select theaters and is set to premiere on MSNBC on October 16 at 10 p.m. EST.