By Greta Chiocchetti
Kody Schochenmaier's home state of South Dakota is one of a handful that never issued a formal stay-at-home order in response to the COVID-19 pandemic. But weeks ago, he found himself conducting business at home after the firm he works at, CO-OP Architecture, opted to close its doors for the safety of its employees. The transition could have easily caused communication issues and delays, but Schochenmaier said that none of his projects' deadlines have changed—it's full steam ahead.
Schochenmaier, a 2018 School of Architecture (ARH) graduate, credits his online experience at Academy of Art University for preparing him to seamlessly shift gears. As one of the first to graduate from the accredited, completely online B.Arch program, he was well versed in conducting digital meetings and presentations while so many other professionals across industries rushed to adapt in order to stay afloat.
Eric Lum, ARH online director, taught Schochenmaier in ARH 450, a collaborative course which typically sees on-site students getting together physically to work on architectural drawings and models. In the fall of 2017, Lum tried pairing online students with on-site groups and was impressed to see Schochenmaier take a leadership role.
"The on-site students were looking to him for leadership and kind of technical support," said Lum. "And so I think, because he was kind of quick into that role, you know, he kind of became the de facto leader, which I think gave him a lot of practical skills—how do you deal with your fellow employees and how do you create a project? How do you guide a project from beginning to end?"
Art U News recently caught up with Schochenmaier, who is on track to earn his architecture license, about his journey of going back to school to chase his childhood dream and the advantages of his online education.
What brought you to the Academy?
I went to college for business originally, and then ended up working directly out of that—not even in architecture or construction fields—and I ended up kind of doing it backwards, I guess. I got a job as a project manager for a local developer here doing hotel construction, which I did for roughly six and a half years. Then I was just done living on the road at that point, traveling from job site to job site.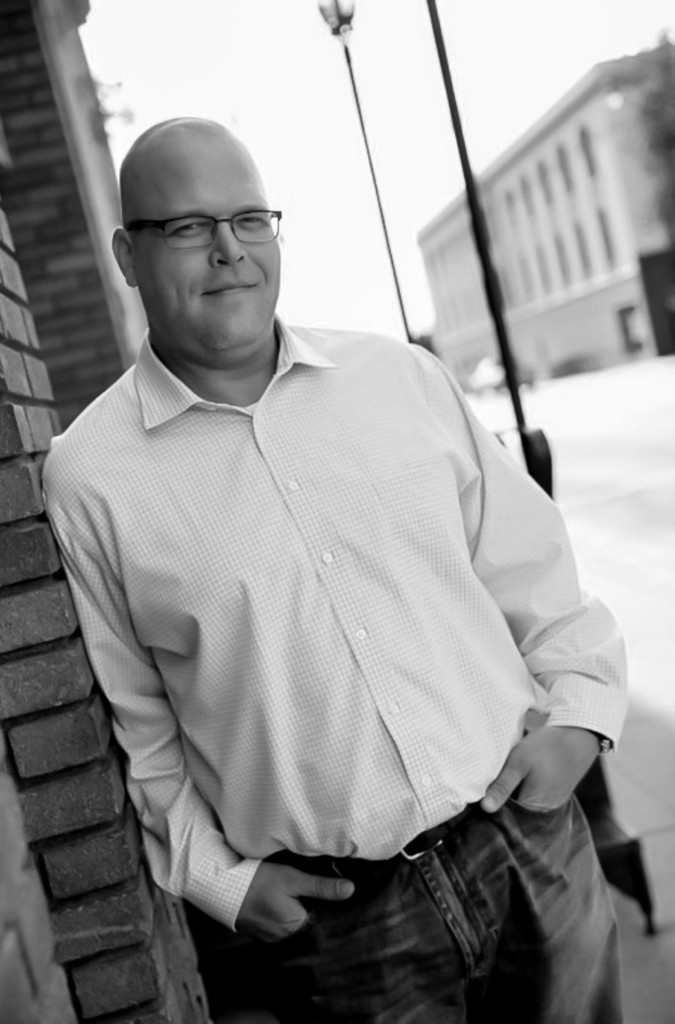 I always wanted to get into architecture, even as a little kid, I just never got into the computer drafting side of it—I didn't have access to the software and just never followed through with it. At that point in my life, I decided that my construction management experience could be utilized and that I should go back to school to pursue a career in architecture. I have two twin boys who are four years old, and I didn't want to pick up and move my family specifically to chase my dream. So, I did a little research and found the Academy, and saw that they had the online opportunity … If the online opportunity wasn't available, I don't think I would have followed through on it or be where I'm at today with my degree and working in an architectural firm. I've just completed my hours for the Intern Development Program, the licensure. I'm starting my [Architect Registration Examination] (ARE) exams. So I'm kind of at the last hurdle, so to speak, in the whole process from starting my education to getting my license.
Tell me about your current role and how you got there.
It actually started my very first year of school at the Academy. I was not qualified at all. [Laughs] There [are] two local architecture firms in the town I live in. I met with Tom Hurlbert, who is our principal architect, and basically begged him to let me take out the garbage or do anything that he thought I was potentially qualified to do at that point. And he took a chance on me. I worked all five years throughout my schooling, in the summers and during winter break, interning with him. When I graduated, I went from a student intern to my current role as architectural associate, which I am presently, and then once I get my license, I'll have a different title. 
What kinds of projects are you working on at CO-OP?
Right now, we are super busy—and are very fortunate to be. We focus a lot of our projects on college universities, healthcare, educational schools, K through 12, municipal projects, religious projects, those sorts of things. So it's usually something new every day, which is nice.
What was the first big project you were involved with?
The first project that Tom entrusted to me was a historic restoration of the Minneapolis & St. Louis train depot. Our firm was actually the owner of the building, so it was a design build where Tom entrusted me to—with his guidance—handle the layout, floor plan, and the design, and the restoration work. I took the plans through the State Historical Society, the local building regulation agency, and ultimately then oversaw the construction and renovation efforts of the building itself.
So that was my first project, and then we ultimately won the American Institute of Architects Merit Award for Historic Preservation and Adaptive Reuse. Granted, I had a beautiful canvas that I have to attribute to that award, but I also had the help of our great team to ultimately bring … that building to life. A lot of the credit has to go to the building and the structure—we simply updated it and brought it back from 40 years of taking on rain and disrepair. It's actually now the home of our Aberdeen office, where I work from normally.
When you got to take on your first big project, did you feel prepared for it?
I did, surprisingly! There was a little nervousness initially, especially since it was my first project and I really wanted to prove myself to my colleagues, but I did feel prepared. Since I had construction experience first before going back to school, I saw in the field how things were built and constructed, which helped me later on in learning how to draw it in correctly. So, I think that helped out a lot. I knew when I laid out the drawings what we had to do—I knew how it was going to be built. I was pretty confident going into it that we had strong drawings, we had a good, sound building, and ultimately, we were going to have a beautiful project at the end of it. So it was exciting—though I was definitely a little nervous.
How has your Academy education helped prepare you for your career?
We've had to figure out how to adapt and keep moving forward even in the midst of what's going on right now [with COVID-19]. And I think through our trials and tribulations of our online schooling that we've figured out the skills of what works and what doesn't. And that sort of has put us ahead of the curve.
I've heard different horror stories from people that took a while to even figure out online meeting platforms and stuff like that, whereas I feel like myself [as well as my colleagues] were well ahead of that and just kind of able to roll with the punches and didn't lose too much steam as far as efficiency or even deadlines—we didn't alter anything. We just kept rolling, business as usual, but from all remote locations. So, I do have to tip my hat to the Academy and also the firm I work at, CO-OP Architecture. It was sort of a breath of reassurance heading into uncertain times that I knew how we could adapt and function and be efficient digitally and on online platforms and meetings.
What projects do you have going on right now?
Right now, my current project that I'm working on is a $33 million regional sports complex for Northern State University here in my hometown of Aberdeen. This football and softball stadium will be one of the taller buildings [and one of the] larger structures … in Aberdeen. It's a huge project. It's been part of an over 100 million dollar campaign that's been privately funded by local donors. We're on the last straightaway of it. They're just starting their work in putting some foundations [down] right now. It's the big boy of them all, so we're excited to get underway on this. We're scheduled to be completed in time for the first game in September 2021.
This interview has been lightly edited for clarity.