By Rob Garcia & Jake Ward

In the wake of all that is happening in our society today, the goal of Academy of Art Athletics remains the same: To help shine a light on our amazing student-athletes, coaches, and administrators. With that in mind, ART U Athletics is introducing a new question and answer series for you, the fans, to meet the Urban Knights!
This series begins with none other than our Director of Athletics, Brad Jones! Jones began serving at Academy of Art in September 2017 after previously serving as the director of athletics at Brigham Young University-Hawaii. In his current role, Brad oversees all aspects of the ART U Athletics program, including academics, compliance, and operations.
Can you talk a little bit about your hometown and where you grew up? What did you like to do when you were young?
I grew up in a college town, Provo, Utah. Growing up, if I wasn't watching sporting events, my friends and I were out playing basketball or football. My earliest recollections are of my family and I attending every home Brigham Young University basketball and football game, each season. Our family and friends were a part of the coaching staff and athletic administration at BYU, so those games were very personal as our family's livelihood was tied into each season.
What did you enjoy studying in school and why? Did you have a favorite class?
I loved my college experiences. I enjoyed studying political science and my favorite classes were my constitutional law courses. I had tremendous professors and I grew in my appreciation for this nation and the freedoms afforded to us.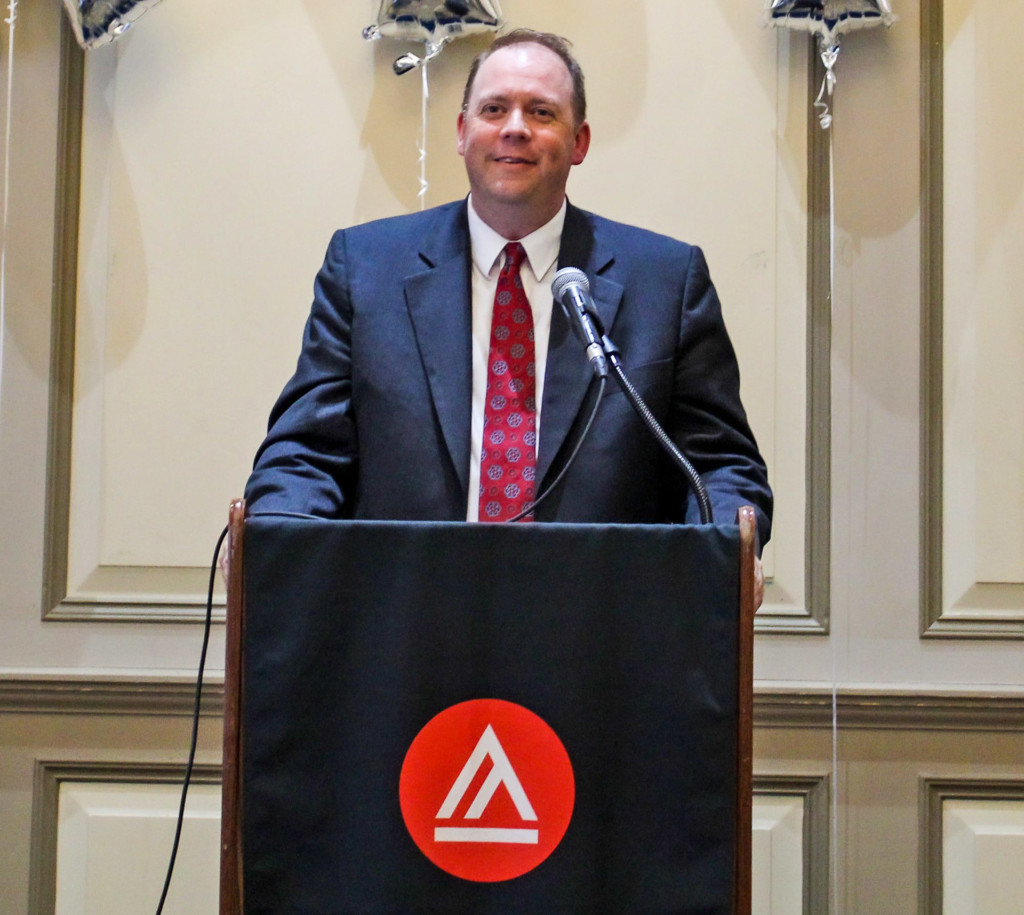 If you were not working in sports, what would you be doing?
I would have pursued a career in law and gone to law school to become an attorney.
How did you first get involved with collegiate athletics?
It has been a part of my life from my earliest memories. My grandfather coached basketball and was the athletic director at Brigham Young University. I had other very close friends and family who were involved in coaching staffs and administrative roles at BYU. My earliest memories are made up of going to BYU's campus, with my grandfather, to watch practices, games, and as he attended meetings.
What is your favorite sporting moment and why?
Every Final Four weekend. If I have to pick, it would be a tie between the 1990 Final Four and the 2005 Final Four. In 1990, it was the first Final Four that my entire family and I attended together. In 2005, I was working at the National Association of Basketball Coaches (NABC). We had planned and executed the NABC Convention and many Final Four events. It was a great experience to be on the other side of the Final Four and to see how the planning and execution of that event came together. North Carolina won the National Championship which helped make it even more memorable for me; they have always been one of my favorite teams.
What is your favorite thing to do in San Francisco?
Watching our ART U student-athletes compete. I love that our campus is in the heart of the city as well as many of our venues in which we compete.
Who is one person you look up to and why?
I can't name just one, there are many who have influenced my life and who have assisted me in many aspects of my life. Out of these many people, there are two that stand above all the rest: my grandfather, Stan Watts, and my mother, Janice Jones. They have always been two of my North Stars, guiding me with their examples and support.
If you could travel anywhere in the world, where would you go and why?
I have many places that I still plan to travel to during my life. One, in particular, is the Isle of Man. It is off the coast of England and I have several relatives that immigrated to America from the Isle of Man.
If you could be any animal, what would you be and why?
Eagle. If I had to choose, I suppose it couldn't be better than being an eagle and soaring over the Earth.
What do you like about working in collegiate athletics?
The relationships that you forge as you work with student-athletes, coaches, and other administrators. It is a great honor to do what you love to do. I love working with our student-athletes and others who support them as they work towards graduation and being a part of winning athletic programs. It is rewarding to see student-athletes as they progress through their collegiate experiences. I enjoy observing as they grow and as they discover who and what they would like to become as they leave college and go out into society.