By Caroline Andrade

School of Visual Development alumnus Pedro Cardoso (B.F.A. 2017) had his ultimate endgame of working in animation and video game production in mind upon initially enrolling at Academy of Art University in the School of Fine Art. He studied drawing and painting with the department for two years before making the leap to VIS.

"I originally wanted to learn how to draw and paint in traditional media [and] then make the jump to character and environment design," Cardoso explained via email. "So the switch was going to happen eventually."

He added: "What I really love is creating worlds and telling stories through characters and environments, so the appeal was really this possibility of immersing myself in new fictitious worlds and stories."

Cardoso landed his first full-time job at Sanzaru Games during his final weeks at the Academy. "I was still working in the labs when I received the email saying I got the job," he said.

"Pedro was always a very professional student. He was serious, smart, and talented," said VIS and 2-D Animation Director Nicolás Villarreal. "He knew that he had to work hard and follow the directions of the instructors; as soon as they do that, they just learn so fast, and Pedro was one of them. I'm actually not surprised that he's doing so well, I mean I was expecting that. It's well-deserved."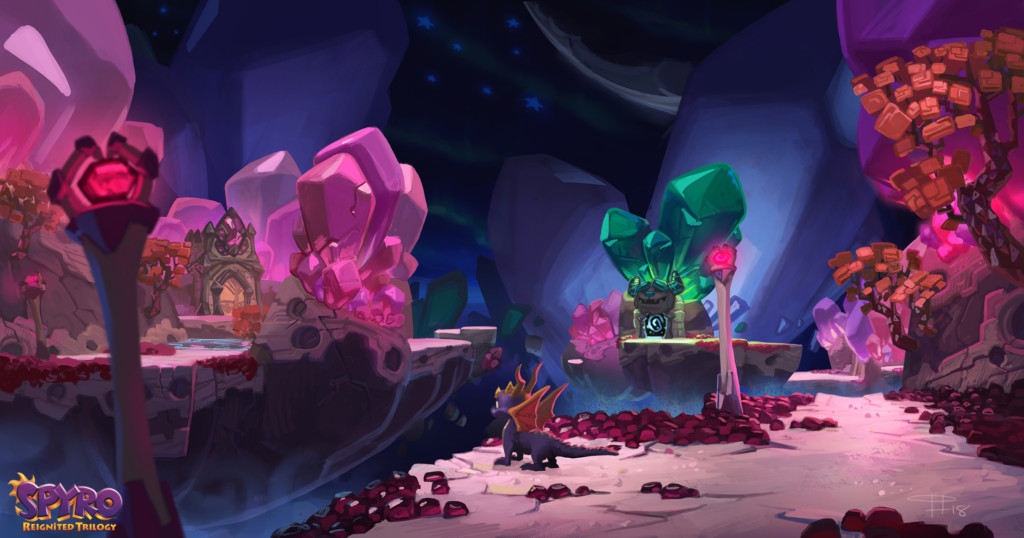 At Sanzaru, Cardoso was a member of the concept art team for the "Spyro Reignited Trilogy." While his contract for the video game was only three months, the time spent working alongside fellow artists made an impact. "The concept art team there was so talented and supportive of each other," he said. "We would always give critiques, pitch ideas to one another. It was such an amazing experience."

Last fall, Cardoso was recognized as a "professional artist showcased" at the inaugural Concept Art Awards at the Lightbox Expo for his work on "Spyro." "It means so much that the work the team and I developed for was a great inspiration to other artists," he said. "It's amazing to be recognized among some of the people that greatly influenced me—it's unreal!"
Cardoso joined Powerhouse Animation Studios as a background designer and painter following his time at Sanzaru in 2018. "We help define the look and feel of the world the story takes place [in]," he explained. "We do a lot of drawings, some basic 3-D modeling, and a lot of the paintings to describe the world for the storyboard artists and directors to set their scenes in. … Anything that is a part of the background that won't be hand-drawn animated, we do!"

According to Cardoso, his time at Powerhouse is comparable to his time with Sanzaru in that "everyone [is] really open and engaging," he said, adding, "There's always the feeling that everyone's contribution is of the most importance for the project."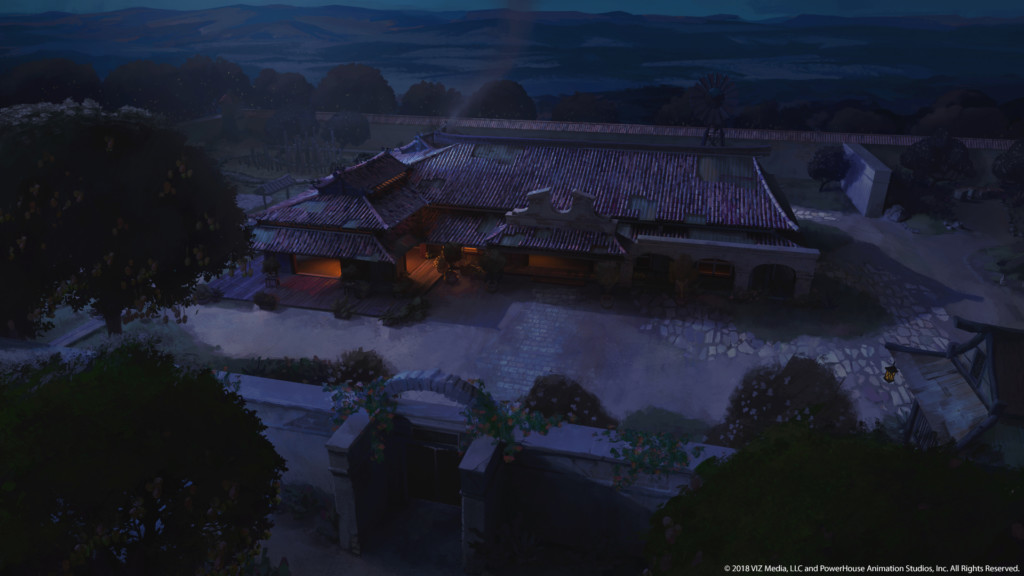 Projects that the Academy alumnus has worked on include Netflix's adult animated series "Seis Manos" as well as "Castlevania." He is currently working on "Masters of the Universe: Revelation," created by showrunner Kevin Smith and directed by Adam Conarroe and Patrick Stannard.

Cardoso credits the Academy, particularly Villarreal and VIS Online Curriculum Coordinator Jeremy Saliba for providing the knowledge and development of the skill set he needed to be where he is at in his career. "Those two guys passed down their knowledge in such a comprehensive way; I learned a lot from them."

"In fine art, I learned the foundations of good painting. In visual development, I learned the foundations of good design," he said. "Without that knowledge, I would never have gotten my first job. Add to that, the countless hours I spent on various workshops honing my skills. I'm very grateful for studying there."

For current Academy students, Cardoso advises to listen to their instructors and "address their critiques in your work; it's the quickest way to grow," he said. "Most of my job is addressing the feedback I get from my bosses, so that will be a helpful mindset to have as you start in the industry."

And lastly: "Have fun, enjoy the process, experiment!"