By Nina Tabios
Prior to menswear having its own dedicated week, there was New York Men's Day (NYMD). It was 2013 and, back then, there weren't too many runways available for menswear. But it was clear to Agentry, a public relations firm in New York City, that emerging menswear designers needed a platform to gain the right attention of media and buyers. And what they created was far from ordinary. In lieu of a catwalk, organizers placed six hand-picked designers into rooms, where they were given the freedom to show their work, be themselves, and let the world know who they are and what they aspire to be.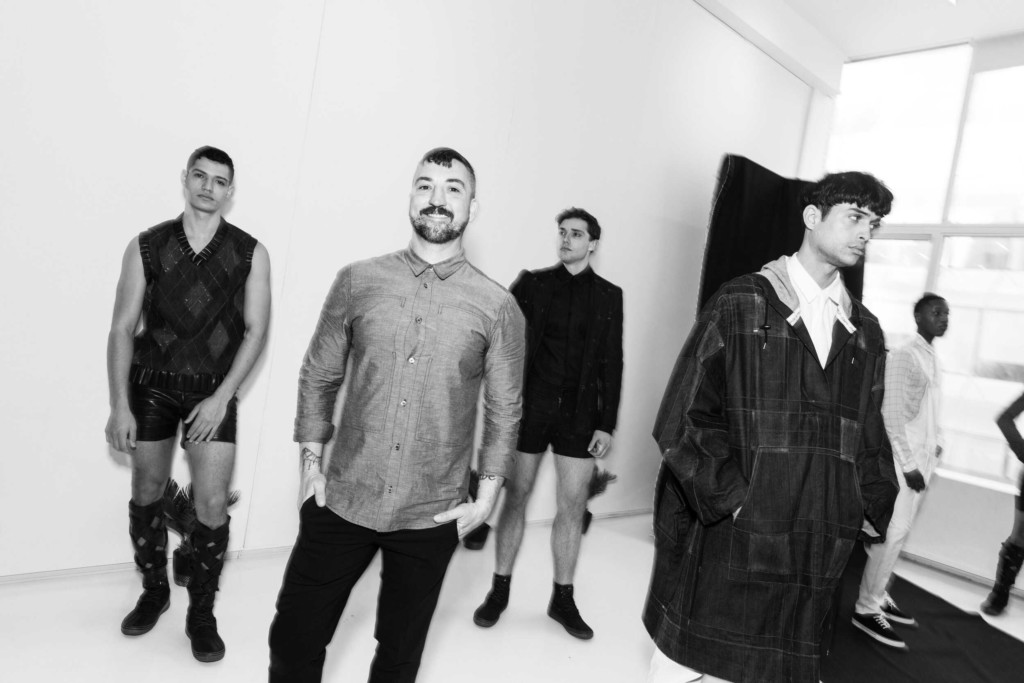 What started as a small scale event for under-the-radar talent soon became a stepping stone for one of fashion's biggest events of the year. But even as NYMD evolved into New York Fashion Week: Men's, up-and-coming menswear designers, including Academy of Art University School of Fashion 2017 alumnus Eden Slezin, still aspired to be a part of the "unofficial official kick-off of New York Fashion Week for men."
"It's an opportunity to show on a different stage," said Slezin, who made his debut at the 13th biannual NYMD on Feb. 3. As one of the 10 featured designers, Slezin caught the eye of a number of fashion outlets, including The Impression, Flaunt Magazine, and MAN'Edged Mag. The setup is slightly more intimate; instead of five minutes on the runway, designers get two hours with editors, buyers, fashion celebrities, and influencers.
"It's much more interactive," added Slezin, who mentioned his excitement any time someone asked him about the sustainable "leather" on his garments. "It's actually rubber! But it was great to tell them that and see it in their eyes that they were blown away by this piece."
That piece, of course, was the infamous recycled bicycle inner tubes that made a splash at the Academy's NYFW graduate runway show in September 2017. Slezin's concept was inspired by all facets of his life: his family's working-class background, the six years spent in the Marine Corps, and fetishwear prominent in gay culture. Recognized as a finalist in the CFDA & Elaine Gold Launch Pad and the WGSN & Arts Thread Future Creator Award in 2017, Slezin successfully found a new calling in design and developed a cohesive statement with an eye toward sustainability.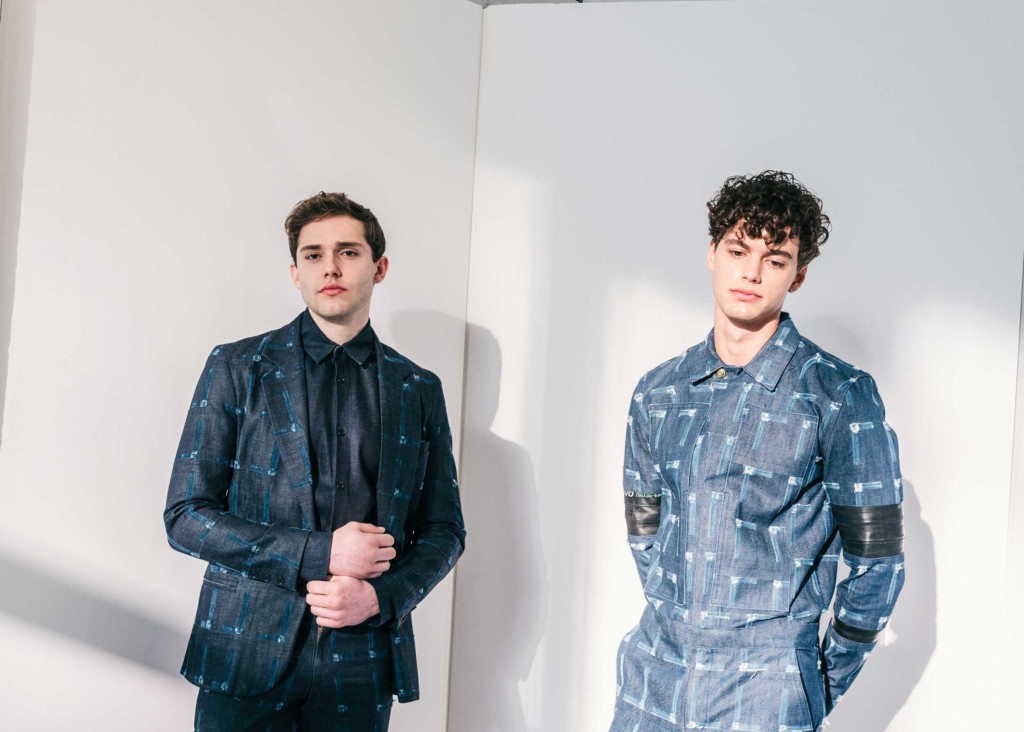 Post-graduation, he continued to solidify his status as a designer to watch for when he was named a finalist in the 2018 International Lab of Mittelmoda competition in Italy. Slezin also used his talents to give back when he won Project Nunway, a drag charity fashion show hosted by the San Francisco chapter of the Sisters of Perpetual Indulgence.
With new experiences under his belt, Slezin looked to expand upon his thesis line. He incorporated ready-to-wear looks bearing a familiar, youthful expression, a mix of denim and poplin button-up shirts, twill trousers, and a vibrant floral short-sleeve shirt. But it was a whole new challenge getting this latest iteration of designs off the ground. And when School of Fashion Executive Director Simon Ungless called with another chance to show in New York, his timing couldn't have been more perfect.
"I was thinking I was on my own putting this collection together but [Simon's] like, 'Why don't you show it here at Men's Day?'" Slezin said. "It was very humbling. And it was a testament to the school that people there still believe in its designers and help them grow and succeed even after they graduate."
"Eden processes a sensibility in his design philosophy that is perfect for the time we live in," Ungless said. "Paying attention to materials and production methods is key for any brand to consider if they want to succeed. Eden's silhouette is ultimately wearable and makes a man feel good about himself, and I thought it was a perfect time for the collection to go next level."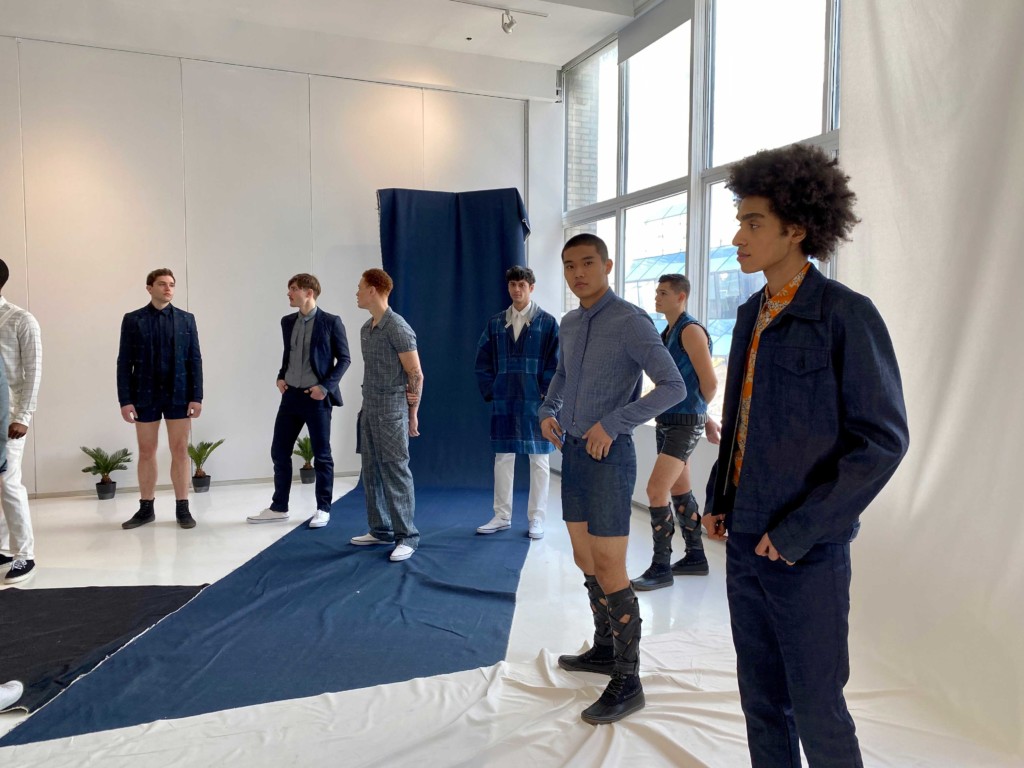 Coming off of the high of NYMD and a ton of press to show for it, Slezin's eyes are on a new prize: retail shops. His online store is up and running and a few Mined on Denim pieces are currently in Rolo stores throughout San Francisco. But he hopes to branch out to Los Angeles and New York. Beyond that, the ultimate goal is to make another collection and uphold his promise to produce ethical, timeless fashion.
"I'm super inspired again and it gives me more belief in my designs," Slezin said. "I want to keep finding sustainable ways to work with classics and reinventing them into something special: high-quality garments that don't go out of style and people can wear them forever."
Shop Eden Slezin's ready-to-wear menswear at MinedOnDenim.com/shop