By Caroline Andrade
Working alongside a team of designers, editors, and strategists at Gensler, Academy of Art University School of Graphic Design (GR) alumni Rika Putri and Yng Yng Marshall have been among the creative minds responsible for the striking designs of the world-renowned architectural firm's inhouse magazine, Dialogue.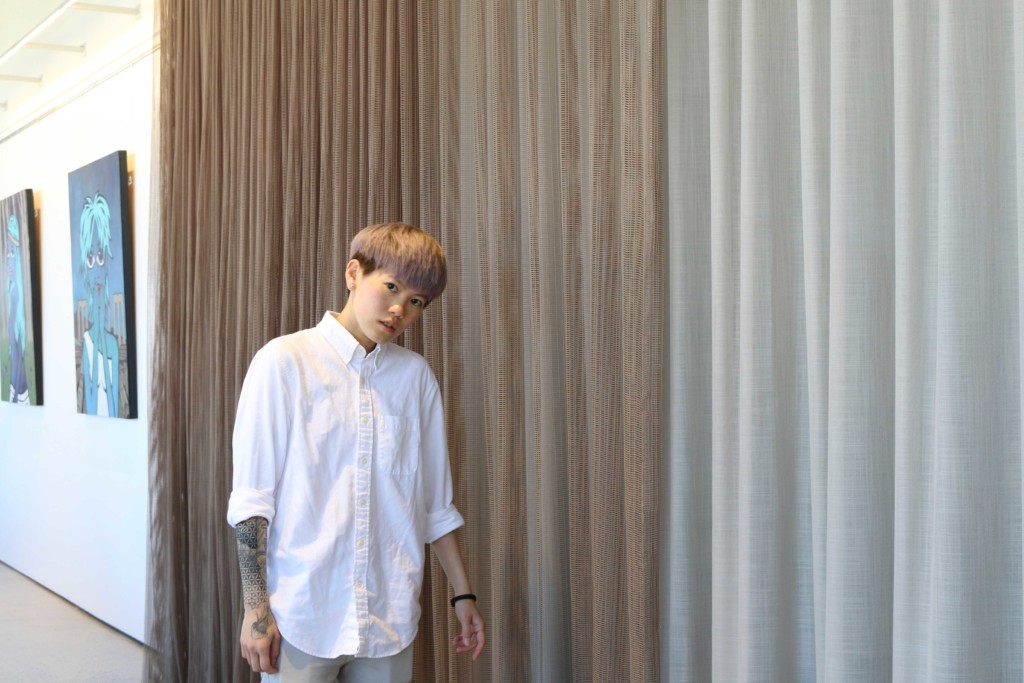 "We work in both digital and print platforms, and we design campaign publications and publications like the Dialogue magazine and the Design Forecast," said Putri, who first joined Gensler in 2011 as a contract designer before being absorbed as a full-time employee the following year. "We oversee a lot of branding and collaborate with the brand design team here at Gensler, which is pretty cool. People call us the brand police, but basically we take good care of the Gensler brand and how we put ourselves in the world, and how we market ourselves as a company."
The design duo, along with fellow GR alumnus Ngoc Ngo (M.F.A. '11), recently worked as a team to design the magazine's 34th issue titled, "How Workplace is Shaping the Future of Cities." According to Putri, this issue was "especially special," as the team worked with four designers on this project. "We usually have only one or two designers working on Dialogue, so I think each designer gets to design one or two articles and they are mostly very photo-heavy and data-driven," she shared of the biannual publication. Marshall added that each designer had their own part to explore, "and then, of course, it has to look like together cohesive with the Gensler branding, so even though each designer might have a different vision of [how] the article should look, at the end they all have to exist in the same theme."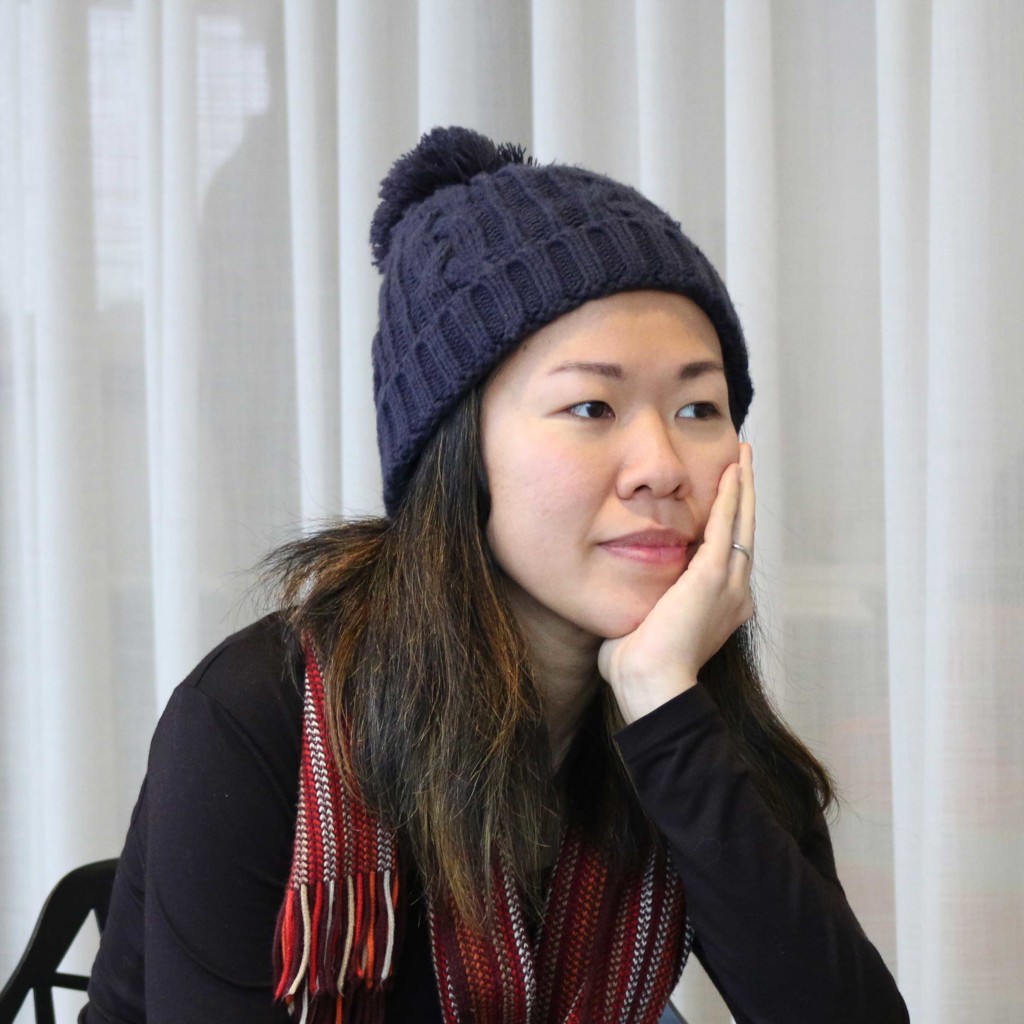 Putri, who received her B.F.A. in 2010, designed two articles for the issue, "The New Shape of Building Design" and "A Workplace Renewed." Of the former, she explained, "It's about the new shape of building design so what our building trend is going towards. We have all these architectural lines going on and opening traditionally with a headline, and a sub-head that will capture the main idea of the story."
Putri shared that the designers usually get to work directly with the writers, "which is great because they share their ideas on the content to us." It helps the designers determine which photos would pair best with the content as they configure the layout. "Because sometimes if you don't put two busy photographs together, you [can] kind of do a little contrast," said Putri. "We have very quick chunks or bites of information, so it's easy for readers to digest."
Marshall, who received her B.F.A. in 2013, also helped with redesigning the layout of the yearly publication Design Forecast. She shared that the experience felt similar to a classroom setting, in that she went through similar stages of arriving at a finished product while studying at the Academy.
Both Putri and Marshall took their Senior Portfolio (GR 460) course with GR Director Emerita Mary Scott in preparing them above and beyond for their post-Academy careers. "Just the standard that Mary Scott expects out of your portfolio is really good and really high," said Putri.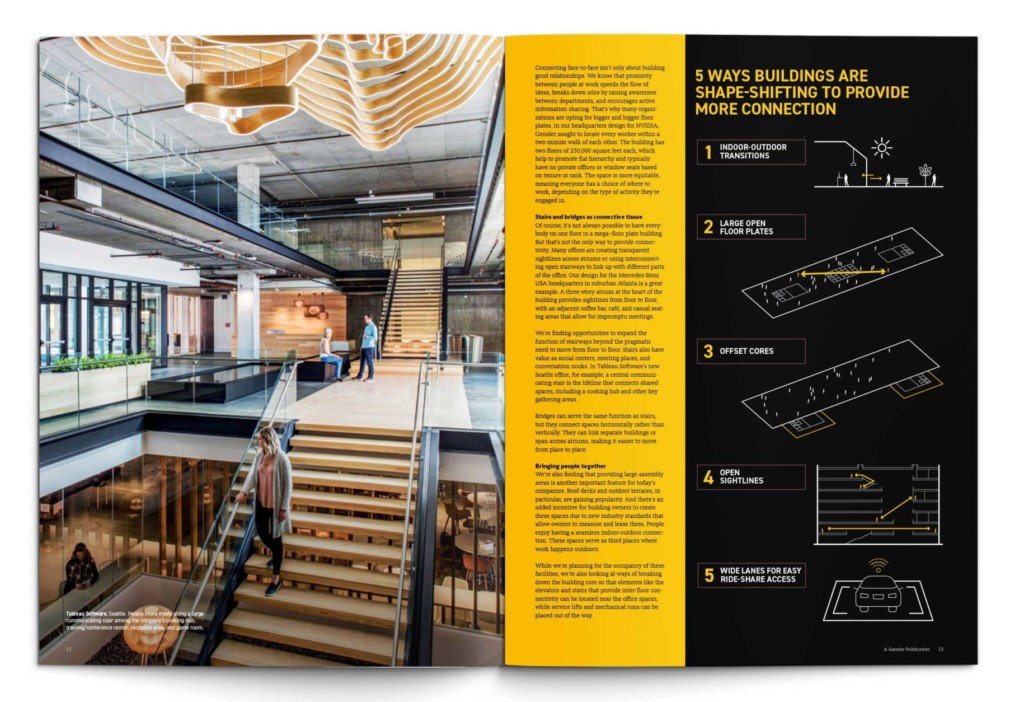 Scott spoke highly of the work being done by her former students for Dialogue. "Beautiful renderings, photography, and articles fill the publication with a documentary quality and experience for both architects, clients of the firm as well as prospective clients," she said. "We are proud of these very accomplished graphic designers who are enjoying successful careers and doing what they love."
Writing via email, GR Director Phil Hamlett added: "It is interesting to note that these former students are helping to 'shape the future' through the lens of the built environment—a very forward-leaning application of the skills they learned here at the Academy. We are very happy to have students applying their skills in an adjacent discipline—using their abilities as designers and communicators to shape peoples' understanding of architecture."