By Kirsten Coachman

"Just believe in what you're doing and be passionate about it."

For "Burden" writer-director Andrew Heckler, those are not just words of advice for our Academy of Art University students; during the past 20-plus years of working on his feature directorial debut as a first-time filmmaker, it was a way of life.

Winner of the Audience Award at both the Sundance Film Festival and Nantucket Film Festival in 2018, "Burden" is a film about the power of love and redemption. It is based on the true story of Mike Burden (Garrett Hedlund), a rough around the edges grand dragon in the Ku Klux Klan, who plays a role in the opening of the Redneck Shop and KKK Museum in Laurens, South Carolina. After meeting Judy (Andrea Riseborough), a single mother who does not stand for the Klan's beliefs or rhetoric, Mike begins to question the ideology that he has stood for and decides to ultimately walk away from the organization. Homeless and looking for work, a chance run-in with local activist Rev. David Kennedy (Forest Whitaker), who had led peaceful protests in front of the museum's storefront, results in the religious leader inviting Mike and his family into his home. The duo's unlikely bond is Mike's saving grace as his ongoing tensions with the Klan come to a head.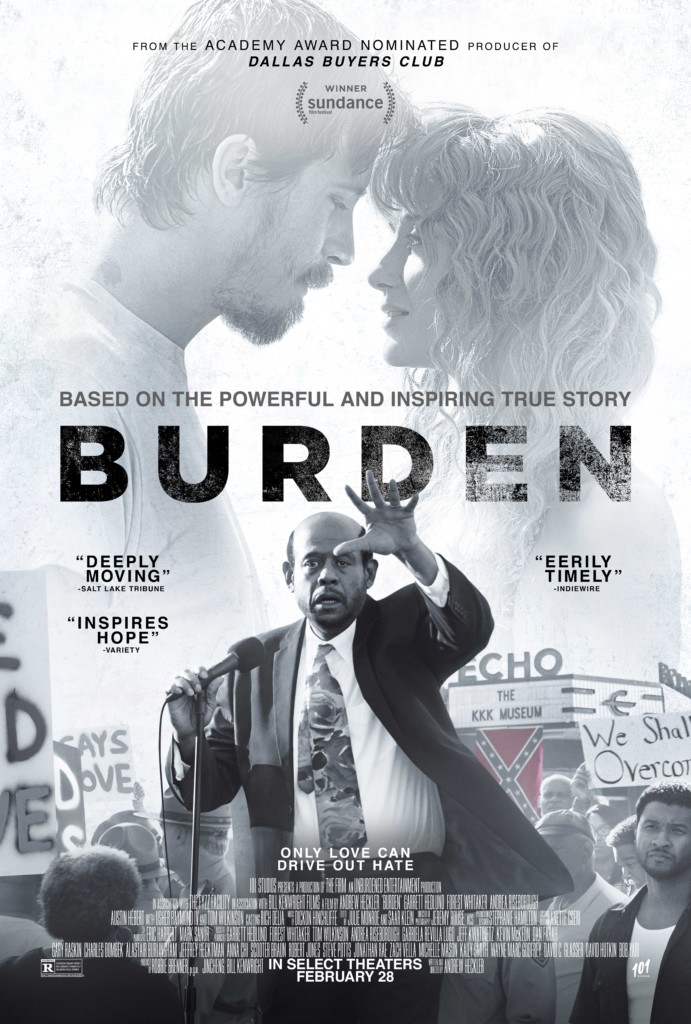 "You hear this all the time, 'the incredible true story,' but this is an incredible true story," Heckler said speaking to Art U News by phone alongside Academy Award-nominated producer Robbie Brenner ("Dallas Buyers Club") from the BraveMaker Film Festival HQ in Redwood City last month. "It's about how a couple of people in a congregation that did something without knowing how deep it could be or how meaningful the action [was] worth their time."

It was a small news article in 1996 about the museum opening in Laurens that first caught Heckler's eye. The following year, he came across another article in The Washington Post about Mike and Kennedy and was so moved by their story, that he reached out to Kennedy to tell him that he was coming to Laurens to meet him. Heckler initially spent two weeks in Laurens getting to know Kennedy and members of his congregation. But even after spending additional time in town and getting to know the community, Heckler shared that there was still a hesitancy about letting someone adapt their story for the screen.

"The truth is nobody trusted me to tell their story; I just wore [Kennedy] out," said Heckler. "I gained their trust by not going anywhere."

But when it came to locating Mike and Judy Burden, that posed more of a challenge for Heckler. "Judy Burden did not want to be found by me," he said. But once he was able to track her down, the writer-director said that she couldn't have been "a nicer, more welcoming sweet person."

"She's a tiger and she's a candy all in one. She's the character in the movie—she's amazing," said Heckler. "I had to write many letters and met with Mike to get him to trust me. It was not an overnight process. You just have to have the passion and wherewithal to stay with it until they do."

Heckler shared that once he had the story in his head that he could see the whole movie, and he wrote the initial draft of the script in two weeks. "I did a helluva lot of editing after those two weeks, but this story just came out of me," he said.

Heckler's script eventually found its way to Brenner's desk. The two knew one another through mutual friends. "I remember when I read [Heckler's script], I thought it was very similar to when I read 'Dallas Buyers Club,'" Brenner recalled. "It just knocked me over. I was so blown away by the nuance, and the rawness of it, and how sort of gray it all was, and complex, and beautiful, and complicated, and real—and that it was a true story, which are obviously my favorite types of stories to tell and pursue."

Brenner explained that, at the time, Heckler's script was already spoken for, but she would continue to inquire about it. In 2006, after Heckler was convinced to take the reins as director, everyone else involved at that point, according to the writer-director, "literally ran away the second I said yes. So now I've got no star, no producers, no nothing—just me as director of a movie [and] I'd never directed before."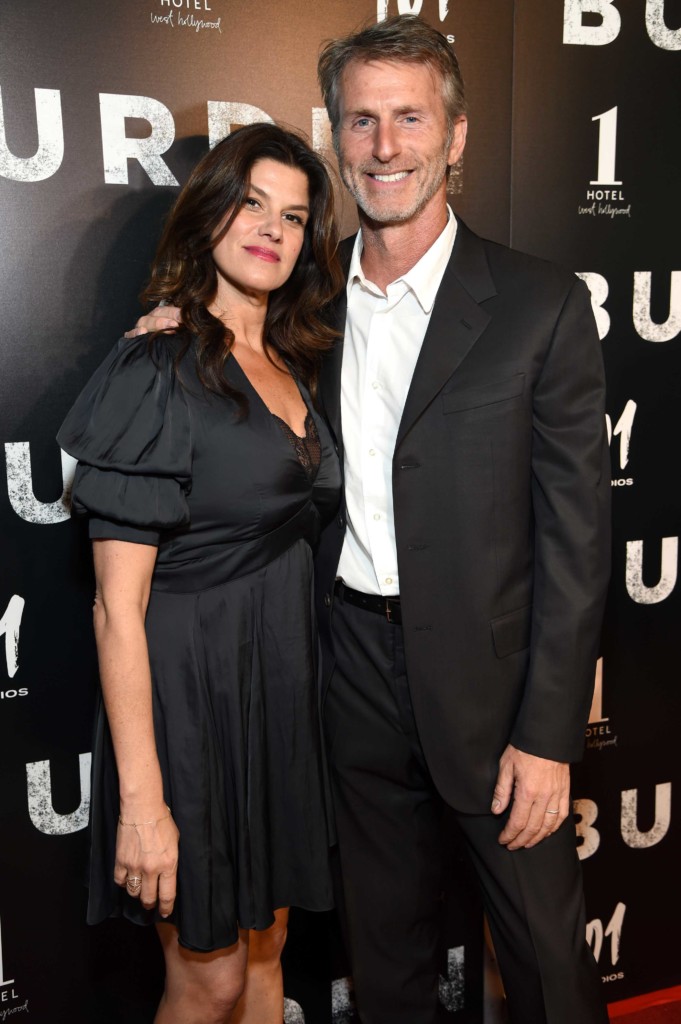 Meeting with Brenner about another project, she once again asked Heckler, "What's going on with 'Burden'?" He explained the situation and Brenner told him, "I'm in."

"She was the only one who wanted to be in with just a guy like me directing that movie," said Heckler. "She is tireless, committed, fearless, courageous, everything you want as an independent producer, but also as a person: honest and straightforward."

When Brenner first came on board, things started to take shape, they had a cast—including Whitaker—but the bottom dropped out once again, this time due to issues surrounding their financier. "I don't think [Whitaker] felt that it would take 10 years for him to get on the set," said Heckler, "but he was attached in 2006 and he played the character in 2016."

Two months before filming finally began in Jackson, Georgia, Heckler and Brenner were still assembling the rest of their cast. "Garrett came in almost at the end and at that point when we were casting, I just wanted anybody who could act," said Heckler. "Garrett was one of our first choices from the beginning, but he was completely unavailable. He finally came back into the fold and said, 'Yes.'" In addition to Hedlund, Whitaker, and Riseborough, the cast was rounded out with Tom Wilkinson, Crystal Fox, and Usher Raymond.

Once filming got underway, Heckler's approach as a director with a background in acting was to let his actors act. "I was blessed—and people use that word too much—but I was blessed to be able to rally that cast onto that set," he said. "I think there's a weird way that they shared that they knew how passionate I was and therefore came to play. They brought all their good stuff with them and they brought all of their commitment, hard work, and efforts as well as their talent."

With most of the actors playing actual people, Heckler explained that he would remind his cast that "these people are not the people who are in the script; they're 20 years removed from the actions they did." He revealed that the actors did get a chance to meet their real-life counterparts and were able to separate the people from their characters, yet they still managed "to breathe them in," which the director saw in their performances.

"Andrea became Judy Burden; Forest met with the Reverend, [and] sort of became [him] in cadence, and feel, and weariness—he wears a cloak of exhaustion," said Heckler. "And Garrett, I look at the movie and I don't see Garrett Hedlund at all. I see Mike Burden—the real Mike Burden."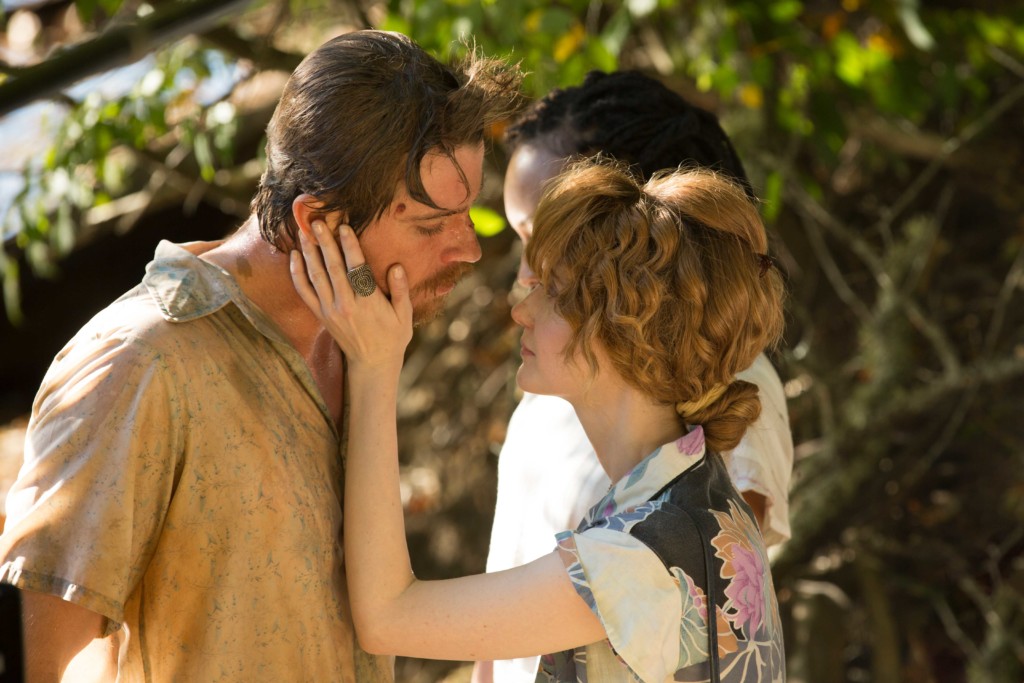 In the midst of making an emotionally heavy film, Brenner shared that there was a lot of levity throughout, with Heckler leading the charge. "[Heckler] loved to walk around barefoot, and dance around, and have his shoes off. It became this thing that everybody would be in the best mood," shared Brenner, "and then of course when we're ready to roll camera, everybody would get into it."

"Usher used to always say, 'Things get really cooking when Andrew takes his shoes off,'" Heckler remarked. 

Even when challenges arose, like losing the footage from their most expensive day of shooting, which would mean having to stick their actors back in 35-degree pond water, Brenner noted that most directors would have just lost it, but in Heckler's case, a cooler head prevailed.

"He digested it for a beat and just moved on," said Brenner. "Instead of dwelling on what couldn't be, he just kind of focused on the future and moving forward."

The story of Mike and Kennedy was a story that Heckler felt compelled to tell, because of how much it meant to him and how much he feels it will resonate with audiences. And in their parting advice to Academy students, both Heckler and Brenner reiterated the importance of being passionate and committed to their projects.

"If you're just telling a story because you want to make a movie, that ain't gonna cut it; you're gonna face too many obstacles along the way that you're going to bail at some point," Heckler said. "If you don't believe in it, really from the inside out, you're not going to get it made, 'cause you're not going to be able to attract the same passion from other people to help it on its way."

"You have to really love the story you're telling. I think that's what it comes down to," said Brenner. "You have to love it so deeply in your soul and just be unwavering about it—and you have to will it into existence and never take 'no' as an answer."

"Burden" is now playing in San Francisco.