Visual development alumna Brie Henderson on her "Guava Island" work and how research is the "bread and butter" separating cultural appreciation from appropriation
By Cristina Schreil
Brie Henderson was two years into studying fashion at the Academy of Art University. Yet, things just weren't clicking. Then, she saw "Frozen."
"I fell so in love with the costume design and character design," Henderson said, remembering how she marveled at the detail. She quickly realized, "Oh, this is what I want to do instead."
Henderson, who hails from the Bronx, New York, was enraptured with the in-depth faraway world artists created, down to the detailed garments that evoked a specific sense of time and place in Scandinavian history. The fact that even minor characters were rendered so realistically enchanted her as much as the story.
What also impressed and intrigued her was the sheer amount of research that went into these details—the work that many visual development artists do. "I find research is your bread and butter," she remarked, adding that imagination is vital, but delving deep into the anthropological aspects of a setting and people is what elevates story world creation.
She found her calling. Switching gears, she enrolled in the Academy's School of Visual Development (VIS) and dove right in.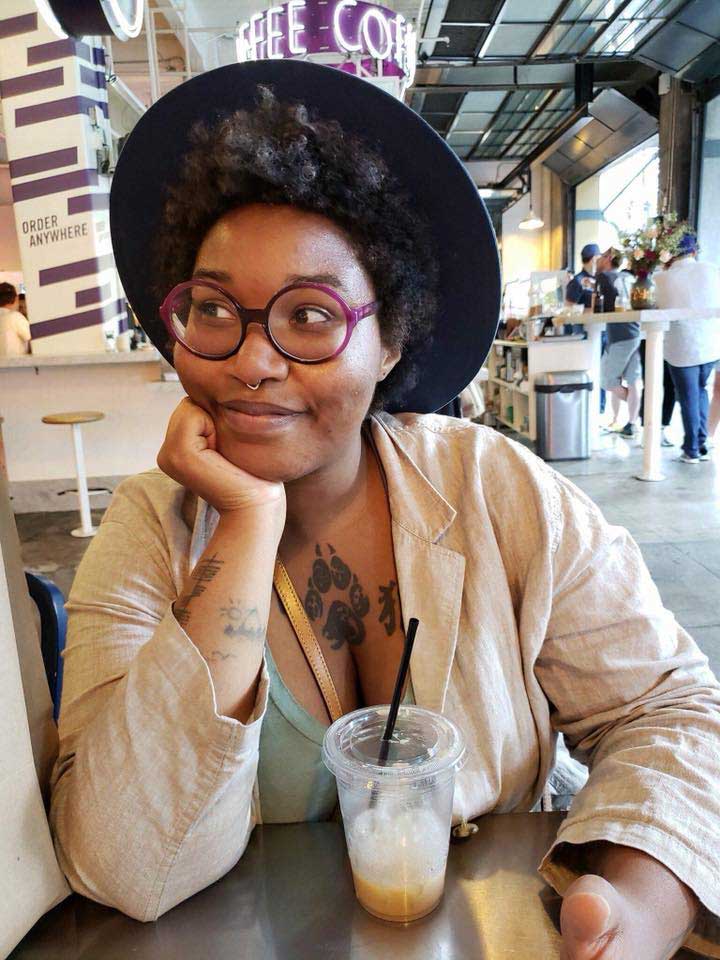 Years later, Henderson now has an impressive résumé to her name. She's a freelancer for Sony Pictures Animation. Other clients include Marvel Animation Studios, The Wonderful Company, and ABC. She attributes a lot to networking—which she feels should be "second to making friends." She goes to events, attends Women in Animation meetups, and draws at cafés.
Recently, Henderson was an art director, character designer and character layout animator for the film "Guava Island," starring Donald Glover and Rihanna. The film included a 2-D animated title sequence created by the animation studio Six Point Harness.
However, Henderson attests it was a rough road getting there. Upon switching to VIS, she found the artistic foundations challenging. "I struggled for a long time," she said. "It's not that I couldn't draw, but I was so new. Coming straight out of fashion design from a fine art background, my drawings were not animation ready to save my life." She likened it to only knowing shorthand, instead of being immersed in a language. She credits former instructors Beth Sousa and Konstantin Pogorelov for encouraging her.
A turning point was, ironically, not getting into Spring Show. It didn't line up with her passion for the craft. "It made me work harder," Henderson said. "It made me look at the portfolios of the artists that did get an internship … it really is a lot of tearing yourself down and building yourself back up. It's like working out, going to the gym. That's exactly what art is, it's going to the gym but on Photoshop."
Years later, the tenacity paid off. Now, she's based in Los Angeles, where she says the freelance hustle requires skills outside of top-notch animation. Her networking and robust Instagram presence led her to her work on "Guava Island." When Henderson came on board, the clothing choices for the main characters already existed. It was her job, however, to take those designs and apply a style that blended UPA cartoons, post-modern art, Calypso art and even vintage vinyl covers.
"I branched out and looked at postmodern artists and UPA animators that I really liked. Stuff like 'Pink Panther' and even 'Betty Boop,'" she said, adding the latter influenced her silhouettes and line weights. I looked at 'The Flintstones' and 'Jetsons' and looked at how the shape line is used … You're designing a cool character, sure, but you're breathing life into it not just by animating it, but giving it personality."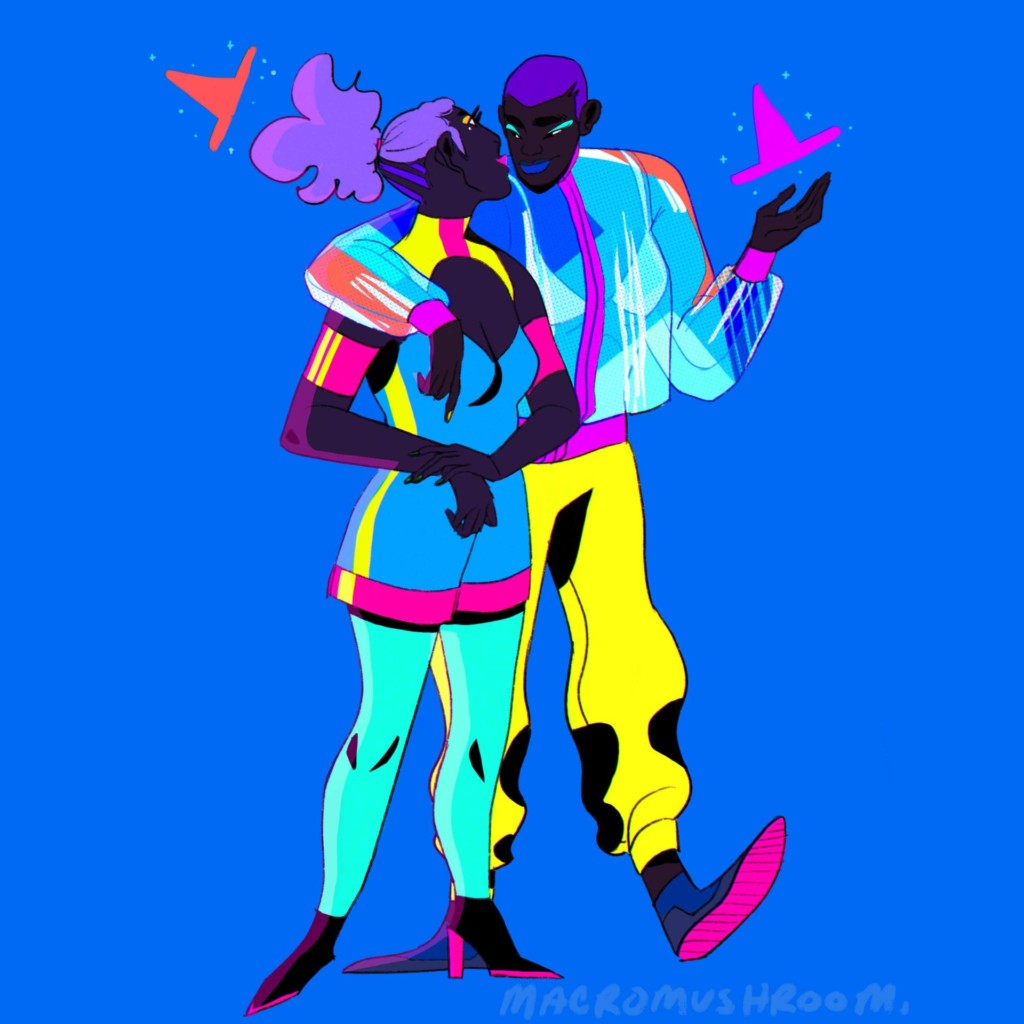 Her biggest guiding philosophy throughout any project? Respect others' cultures. "As a character designer, you can't just pluck designs from characters you love so much. It's important to understand why people are wearing what they're wearing and what it represents to them," she insisted. It's a lesson that comes back again and again.
For example, she designed one character hailing from Mongolia but who wears an apron inspired by Tibetan garb. Henderson carefully chose one with horizontal stripes, representing marriage. She posted the art on Instagram—where she also publishes her own artwork, informed by vibrant colors and diverse characters. "Someone commented and her father is from one of those places; she was so excited," she shared. Henderson said she believes her attention to detail and respect—not just incorporating something that looked cool, but was plausible—connected her art to others. "I didn't offend, I didn't upset anyone, it was just love," she said. "It's not cultural appropriation if you respect it and use it in the right context."