School of Animation & Visual Effects alumni Duolin Ge and Shaun Tsou shared how their Academy experiences helped them get where they are today
By Cristina Schreil
For two visual effects artists, their latest project was a demonstration in movie magic.
Academy of Art University School of Animation & Visual Effects (ANM) alumni Duolin Ge and Shaun Tsou lent their talents to a film that just won big at the 15th Chinese American Film Festival in Beverly Hills.
Titled "Magician: Game of Detective" and directed by Tanxuan Shi, the short action drama follows a performer of Sichuan opera who is a master of Chinese face changing. It's an ancient sleight of hand trick involving changing masks seemingly at the speed of light. The performer helps the FBI track down a cunning Japanese thief who uses high-tech disguising technology to prey upon powerful casinos. Visual effects were a core part of the storytelling. Ge was the visual effects supervisor and Tsou was the lead compositor.
It was one of the hundreds of films and television shows both from China and the United States that participated in the festival, which took place in October.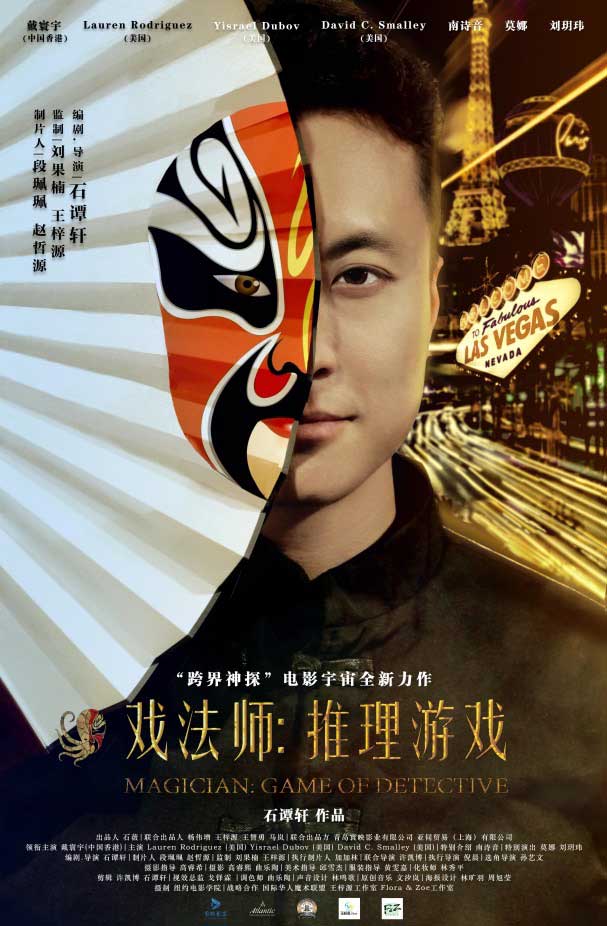 Ge, who graduated from ANM in 2016, worked closely with the film's director to design the look of the visual effects. To do so, they took cues from both the story's focus on ancient Chinese artistry and the burglar's stealthy high-tech ways. "We thought that would be cool and interesting," Ge said. "We said, 'Okay, let's put them together and see what could happen.'"
Tsou, as the lead compositor, was in charge of a beginning sequence, which introduces a face-scanning technology that allows characters to change their appearance and steal. On-screen, it looks a bit like a glowing grid on top of the characters' faces. "Mainly, I had to quality control all face-scanning shots," Tsou explained. He said there were multiple tasks for every shot. "It was time-consuming, but it was worth it," Tsou added. Some shots required a 3-D solution and some didn't have a reference for the concept. "Therefore, face-scanning shots I needed to be more creative … [it's] cool to have some of my face-scanning ideas showing on the screen."
Ge, who designed how all visual effects looked in the final image, also problem solved throughout. This kind of solution-finding has informed Ge's work since being a student at the Academy, and then upon graduating in 2016. For two years, he worked in television shows and music videos as a junior nuke compositor. Now, he's a VFX compositor at Encore VFX. He has projects like "The Flash," "Green Arrow" and "Supergirl" on his résumé. Another film he worked on as a visual effects supervisor, titled "Summer Knight" just won the Asian Future Best Film Award at the Tokyo International Film Festival.
In working on "Dark Phoenix," a project while at the company Aaron Sims Creative, Ge found the most challenging, yet fulfilling process so far. It took trial and error to find a look the director agreed with. "I won't forget that project," Ge said.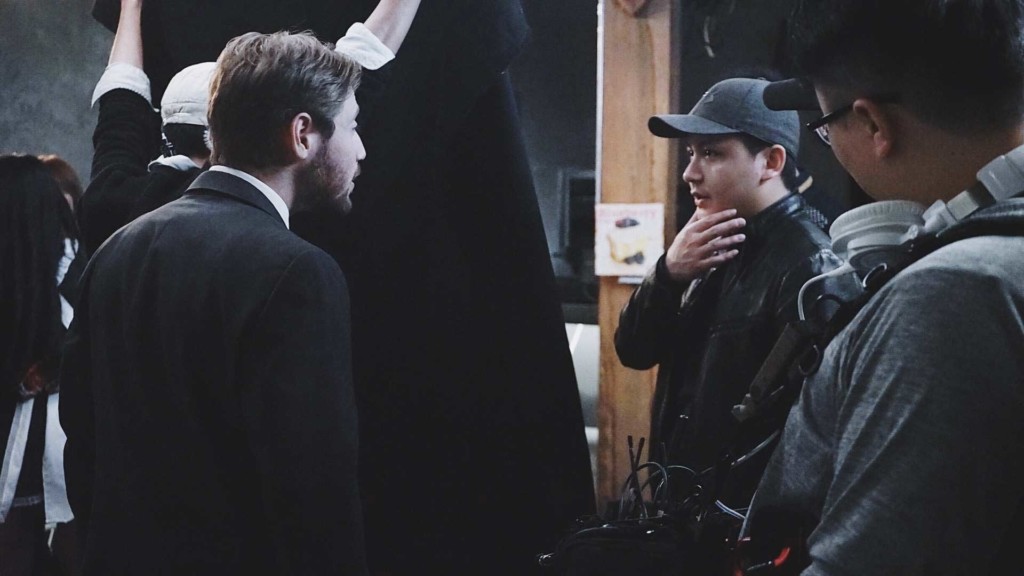 Ge's love for film emerged naturally—in his native China, his father is a film director and his mother is an actress and makeup artist. "They offered me a great environment to fall in love with film."
Both Ge and Tsou credited their inspiring time at the Academy, citing ANM Production Lead Sasha Korellis, Graduate Associate Director George Pafnutieff, and Associate Director of Visual Effects Derek Flood. Ge said he especially tested his problem-solving skills there, saying that ANM Director of 3-D Animation Catherine Tate taught him how to be a good artist. "Always keep calm to face the problem," he remembered of her teachings.
Tate recalled teaching both alumni. "Duolin was a great student and grew tremendously during his time at the Academy," she said of Ge. "It was a pleasure to work with him. His success is well deserved."
Of Tsou, she said, "We often see students blossom in Studio X. [Tsou] was one of those people."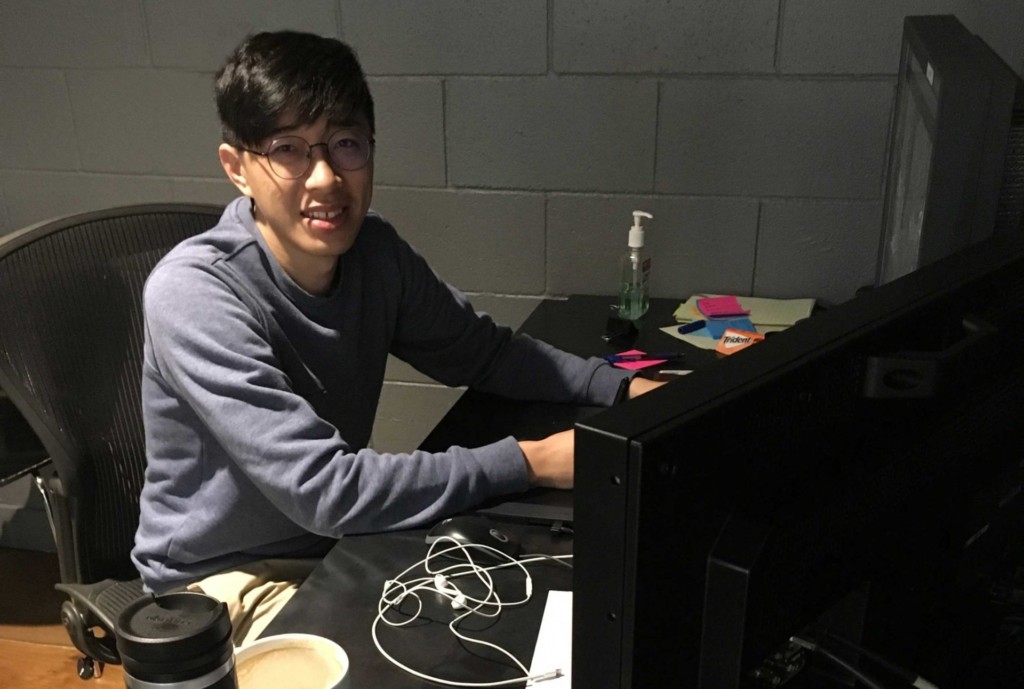 "I think the biggest thing I learned, especially from my instructor Catherine Tate, is to keep your enthusiasm," Tsou said. "I know it might sound cliché, but if you keep your enthusiasm no matter what difficult situation you have, you will find a way to face it and fix it."
Ge's tips for problem-solving visual effects comes down to clear client communication. "Talk more to figure out what they really want. Ask them to give you references." This also applies to team communication. "You can't solve problems by yourself. You can, but you'll be very overloaded and you may mess up," Ge said. "You have to work with everybody together."
Tsou's advice is a bit more straightforward: "Stay hungry. Stay thirsty. Keep learning and don't stop believing."