Students aim high in collaborative drone course onboard the SS Jeremiah O'Brien, designed to help the living museum raise funds
By Cristina Schreil
For one group of film students, their education is already taking them to new heights.
In a unique course teaching drone operation, filmmaking and entrepreneurial content creation, a class of students from Academy of Art University's School of Motion Pictures & Television (MPT) are studying onboard the SS Jeremiah O'Brien this fall. The idea behind the class: teach students how to shoot using aerial drones while providing exclusive content for the vessel, which is also a historically accurate museum and a National Historic Landmark.

This is not the first drone class offered at the Academy. Since 2016, there have been several drone-based classes, also within the School of Communications & Media Technologies (COM), meant to teach students the skills needed to operate these crafts for dynamic aerial imaging for use in their storytelling. However, course instructor Patrick Egan stresses that there's a business and historical aspect to this class, titled Business of Drones. It's based largely on how it came about in the first place.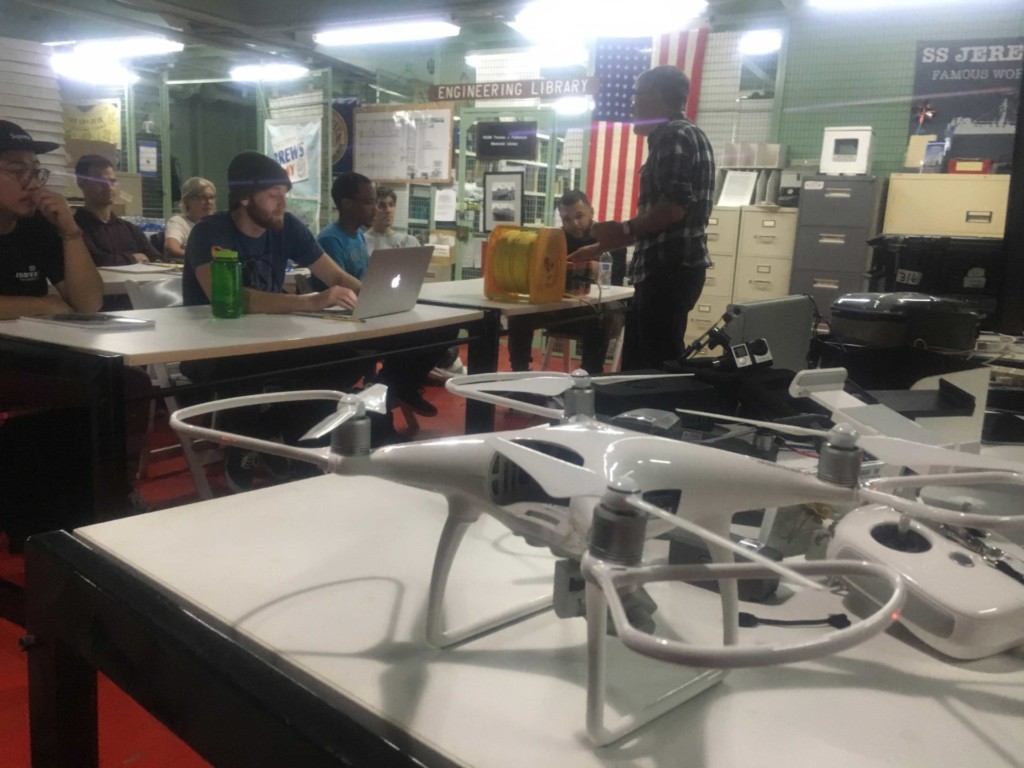 A history fan, Egan saw that the SS Jeremiah O'Brien, which participated in the D-Day invasion during WWII and is berthed in the San Francisco Bay at Pier 45, is seeking more than $1 million in funds to take the ship to drydock. In order to keep up to date with the U.S. Coast Guard and American Bureau of Shipping certifications, the vessel needs inspection and repairs every five years. At drydock, where it is raised up out of the water, the O'Brien undergoes cleaning and maintenance on areas typically submerged. Egan described it as taking a car to a mechanic—like a facelift that also allows it to keep operational. For those who aren't "salty," Egan explained, it's hard to comprehend what this process means, and how help is needed. Egan thought Academy students could help translate this for a broader audience by creating engaging content that helps the National Liberty Ship Memorial, the organization dedicated to the vessel's preservation, education and restoration, with fundraising efforts. "All of history, right here," Egan said, gesturing around while onboard the boat. "Being able to tell that and make people understand that is the goal." And, the experience provides students with content for their reels as well.

As part of the course, co-taught by MPT Director Kenn Ferro, students learn to use drones safely and effectively. They study to earn a Part 107 license from the Federal Aviation Administration, granting them legal certification to earn money with their drone aerial pictures and videos.

Egan said it's an asset for the students. "Their goals are basically to round out their skill set," Egan said. "Some of them are directors, some of them are just camera people and editors, but found the curriculum kind of exciting and the history part of it exiting." As they're learning by being onboard the O'Brien, the footage doesn't only apply to their art; they are also learning to create bespoke marketing content. Egan added that learning how to use different drones was appealing for "money making scenarios," namely generating in-house content for a wide variety of businesses.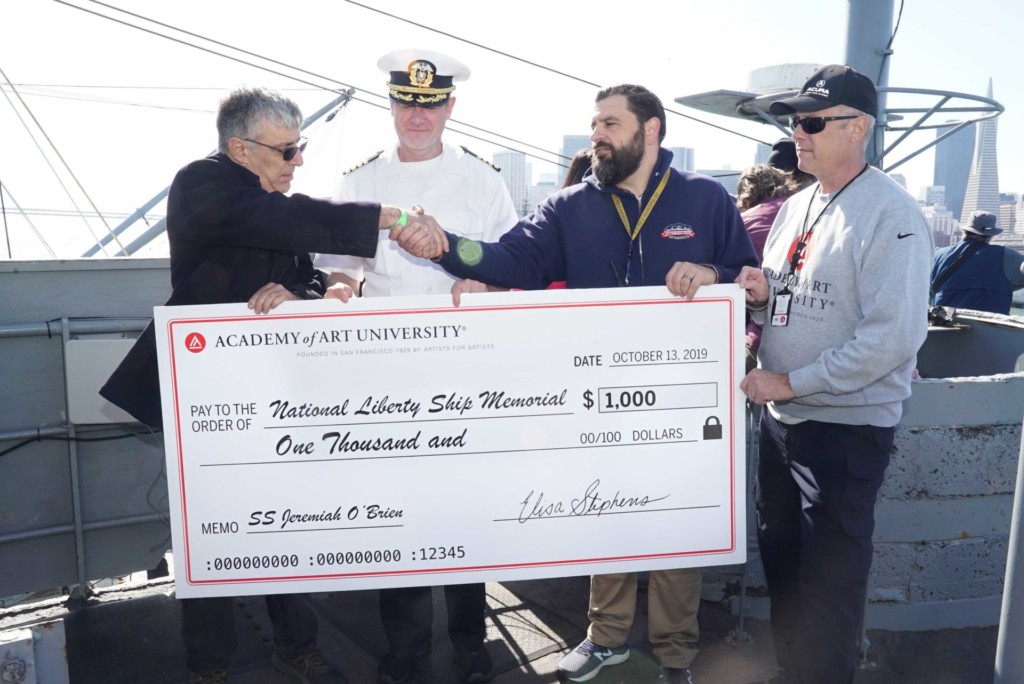 "I see it as a real confidence builder," Egan said of this aspect of the course. "You can always look back and go, 'None of us had ever worked on a ship or knew the history of the ship … and we were actually able to produce content that generated interest and hopefully donations.'" They're taking it a step further by creating a media collection for the organization. "We are also starting to interface with the crew and the people running this to ask them what they want—if they want any b-roll or other stills and whatnot—that they can use as part of their social media."

The ship has a rich history many may not realize. It is an unaltered Liberty ship, one of two still operational Liberty ships of the 2,710 built during WWII. As a living museum, it is historically accurate on board. It was a location for the film "Titanic."

These MPT students also sailed in the annual Fleet Week Cruise on October 13. There, the Academy also presented a $1,000 contribution to the National Liberty Ship Memorial.
For more information on the SS Jeremiah O'Brien's drydock fundraising efforts, visit https://www.ssjeremiahobrien.org/pages/donate.