Academy alumnus and instructor Neth Nom sparks innovation in animated film by drawing from technology, video games, and entrepreneurship
By Kyle Roe
Academy of Art University alumnus Neth Nom has kept a busy schedule since graduating from the School of Animation & Visual Effects in 2007. In addition to his continued involvement in the Academy as an instructor, Nom has thrown himself into the world of animated film, virtual reality (VR), augmented reality (AR), and video games. He even started his own fashion company, Bush + Leavenworth, all within the span of 11 years.
His versatility as an animator, visual designer, and businessman underscores his drive to push the field of animation forward, in filmmaking as well as other industries. While a student at the Academy, he created a foundation of contacts, skills, and savvy that was crucial to achieving his success.
"The students and teachers in your classroom might be your ticket to getting a job," Nom advised. "How you behave in class will be a representation of how you will be in the industry. Basically, make sure to always be professional, don't make excuses, and work your butt off."
Nom's most recent job placement is at Google's virtual reality (VR) platform Google Daydream, where he works as a visual designer. "They've never hired a full-time animator before," Nom said. "As you can see, animation is not just [for] films anymore."
However, film is where Nom got his start, helping animate well-known movies like "Toy Story 3," "Monsters University," and "Bolt." The latter was during his first industry job as an apprentice at Disney Animation Studios under John Kahrs, who directed the recently released "Age of Sail" with Nom as animation lead.
Nom's interest in VR and AR led him to Oculus Story Studio, where he helped animate the company's first short film, "Lost," and later directed the creation of a video game, "Lily Pad," for Oculus' mobile VR Jam 2015. It was Nom's experience creating video games that gave him the idea for his next film, "Sonder," using the Unity real-time game engine.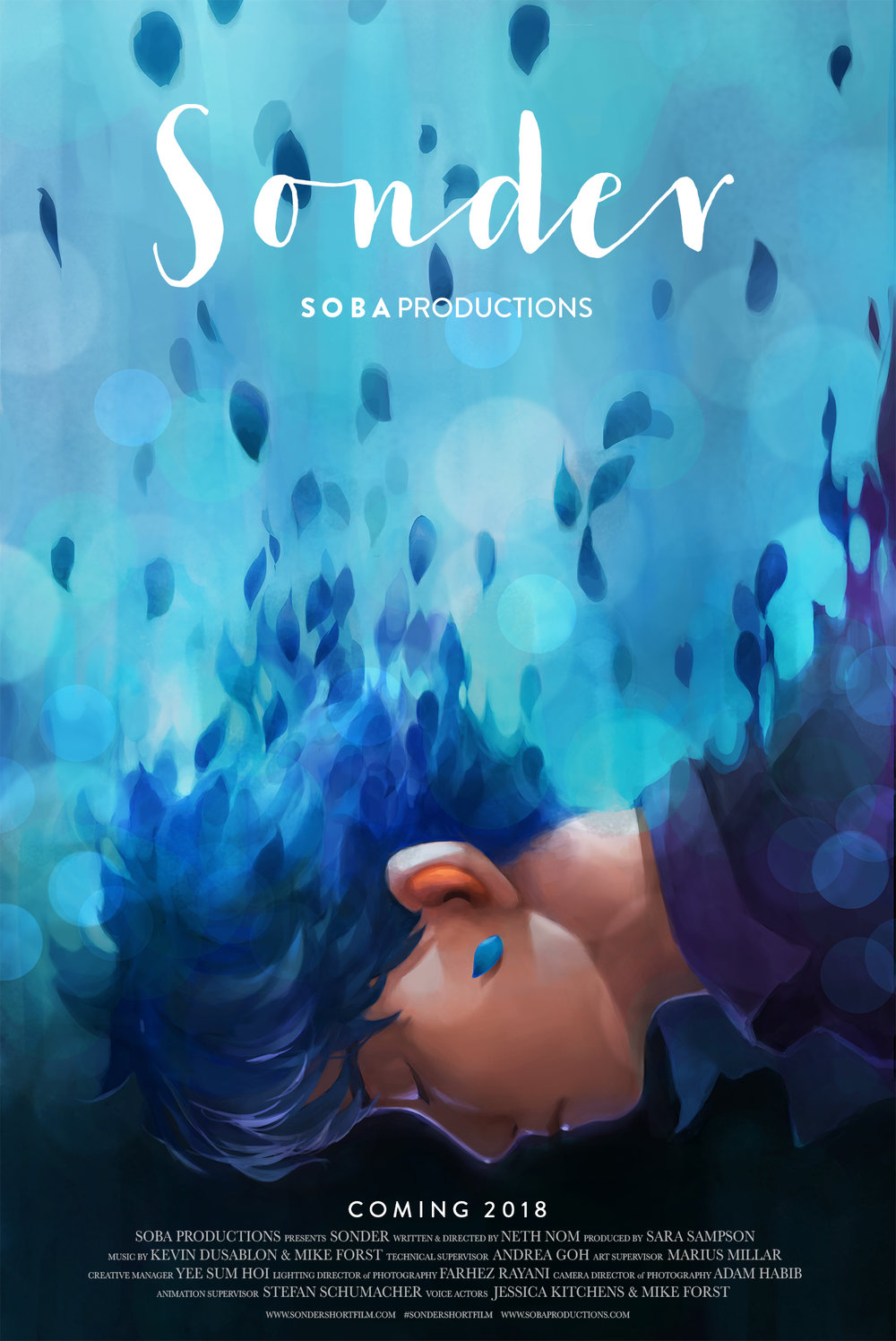 "Having worked in feature animation studios, games, and VR/AR companies, I saw the potential of what a game engine could do for an animated film in a production setting," Nom said. "We knew 'Sonder' was going to be a big project with a lot of people scattered all over the world and we didn't have a big budget. Unity's engine allowed us to be cost-effective and work in real-time, which saved time and money compared to traditionally rendering all your frames in a render farm."
"Our goal is to push this technology so that viewers can no longer distinguish between a film that was made in Hollywood versus a film that was made in a game engine," Nom said. "Regardless of how 'Sonder' is made, we hope that people will fall in love with Finn as much [as] we have and experience his journey."
According to the film's website, "Sonder" "explores the intensity and range of emotions following the end of a relationship" through the main character's lone journey of self-discovery and survival through forested and snow-covered landscapes. The project took about three years to complete and is receiving a warm reception from film festivals around the world.
A handful of Academy alumni worked on "Sonder," including Technical Director Andrea Goh, Lead Animator & Creative Manager Yee Sum Hoi, Character Designer/Animator Harim Oh, and Animators Alvin Geno and Rachamongkol Yothayai.
"We have won Best Animation and Best Film awards, and [have been] selected to major festivals like Bucheon Animation Festival, Spark, San Jose Short Film Festival, Siggraph, and plenty more," Nom said. "What touches us the most is when the film emotionally connects with the audience. It's great to see that our film can connect with people worldwide and they too find hope within our film."
According to Nom, "hope" was the keyword he used when writing "Sonder," as he "wanted to tell a story that could help people overcome hardships they've experienced and be an inspiration."
"I had to dig deep into my personal past and figure out what was the most difficult time I had ever gone through. Hardships usually have to deal with a broken heart or a loss of a family member, which I've experienced. I really took all that emotion and put it in the film," Nom said. "Depression has such a stigma in our culture, so I hope this film can help people to talk about their hardships and dark times. I truly believe the more we share our vulnerabilities, the faster we heal."