By Isabella Cook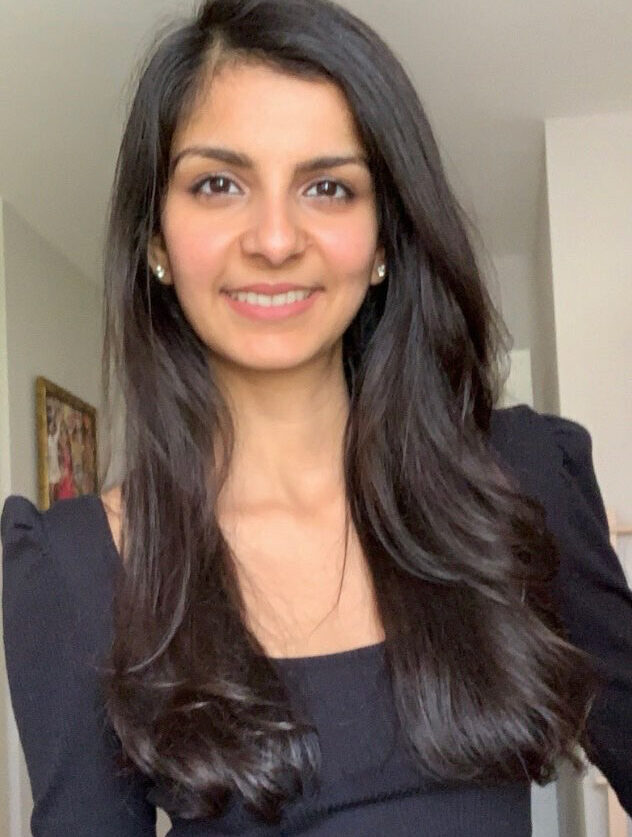 Academy of Art University School of Animation & Visual Effects (ANM) alumna Saloni Jain is turning heads with her work, including the Apple TV+ children's show "Eva the Owlet," which she worked on as part of the team at Brown Bag Pictures.
Currently, Jain is a Previs and Layout Lead at Jellyfish Pictures, where she leads a team of 15 previs artists. While her latest project is under wraps, what we can share is that it's a fantasy episodic television show adapted from a fiction book series.
"We are very proud of alumna Saloni Jain's professional accomplishments since graduating from Academy of Art University in 2014," said Academy of Art University President Elisa Stephens. "Her professional path has increasingly led her to bigger but also more fulfilling challenges. Education is the passport to the future; tomorrow belongs to those who prepare for it today. While it's safe to say that no one knows what will happen tomorrow, having an education under your belt will open the door to more opportunities."
From fledgling to flight
Jain was born and raised in India, where she spent her childhood being crafty and creative, doing a lot of drawing and watching animated movies by Disney and Pixar. Her favorites, "Ratatouille" and "Up," were integral in sparking her interest in animation.
Naturally, when the time came for Jain to choose a career path, she was drawn to follow in the footsteps of those who made her favorite films.
"Initially, I decided I was interested in stop motion, but at the time, it wasn't really commercially big, and even now, it's very niche," explained Jain. "So, I decided to do my B.Sc (Bachelor of Science) in animation in India, and I studied the whole pipeline; by the end, I decided to go for 3D as my specialization because I felt I was better at it. And that's how I chose to be an animator."
After earning her B.Sc from the Manipal Institute of Communication in 2012, Jain set her sights on the city of San Francisco—more specifically, the education offered by the Academy's School of Animation & Visual Effects (ANM).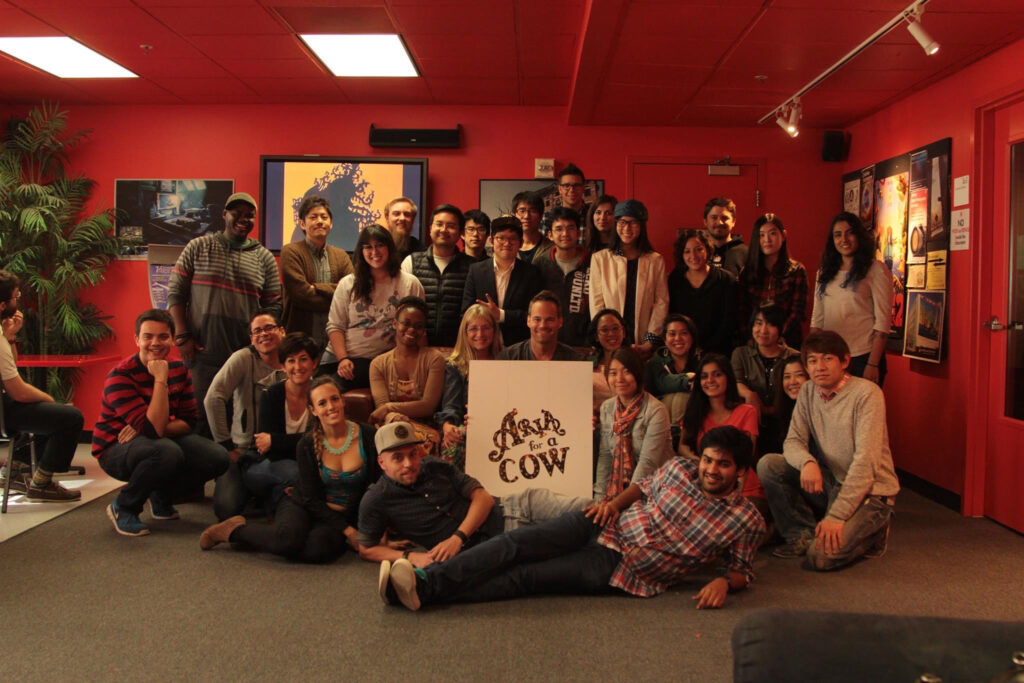 "I wanted to train with the best, which is why I picked the Academy," explained Jain.
Upon arriving in California, Jain quickly made a home for herself in San Francisco. She took animation, storyboarding, and previs courses at the Academy, joined the student club Tea Time Animation, did some salsa dancing on the side, and enjoyed the collaborative spirit of on-campus life.
Jain was also part of a small, select group of students who were among the first to work with the now industry-standard production tracking software Autodesk Shotgun (now known as ShotGrid). She recalls the two owners of the software coming to her class at the Academy and demonstrating its uses for free in return for testing-phase feedback.
"I was among the first to use [Shotgun], and I still use it today, though it's a monster now and was simple then," said Jain. "I had front-row seats, and I think a large part of that is that the Academy hires people still working in their industry, and that keeps things fresh and up to date."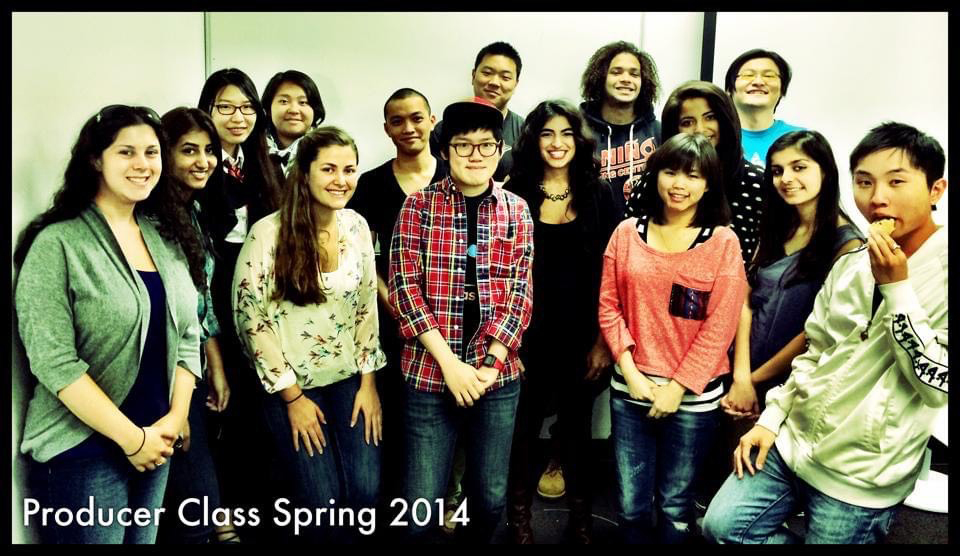 She graduated from the Academy in 2014, earning her M.A. in 3D animation, and Jain has been building her résumé ever since. She worked at GreenGold Animation as a 3D animator on the popular "Super Bheem"; completed freelance 3D animation work at Hype Animation on "Dinos Aventuras"; and later worked at Boulder Media as a previs artist for "My Little Pony: The Movie."
Soaring to success
Jain most recently worked on the Apple TV+ series "Eva the Owlet," about an adventurous young owlet named Eva. The series showcases the adorable owlet, along with her friends and family, as well as the beautiful and well-crafted world of the nighttime town of Treetopington.
"I was responsible for a lot in making 'Eva,' especially in terms of camera movement," explained Jain. "The director wanted to keep the camera work simple, as though they didn't exist. And one thing I was taught early on was that camera work should never overpower the animation. If someone says it looks good, then it's overdone."
As the lead previs and layout artist, Jain's role in the animation pipeline is to help the director pre-visualize animated scenes by effectively emulating camerawork between the storyboards. Since animation is a time-intensive art form, previs leads help save an immense amount of resources by preventing unnecessary backtracking and revisions.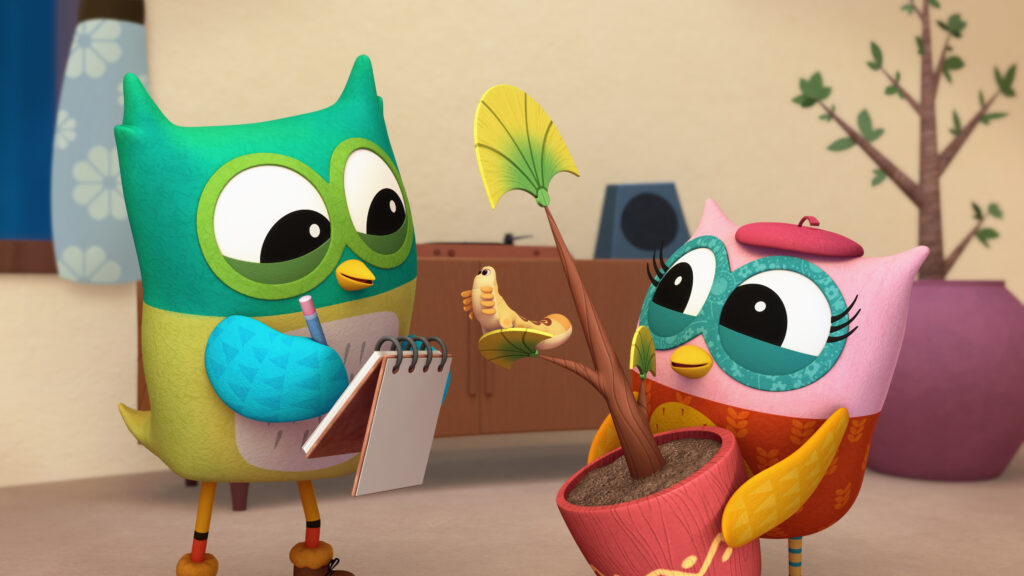 "For previs, we put in the characters and the set, and they're just in poses and not animated or making expressions," shared Jain, "and it allows the director to see the whole thing with all the shots in context with each other, and to see how it works in 3D."
Following her work on "Eva," Jain joined the animation team at Jellyfish Pictures as a previs and layout lead. In her current role, Jain makes full use of creativity and skill to help optimize the animation workflow within her team—especially in building proprietary tooling for a given project's pipeline.
Jain shared that the work is "very challenging but rewarding."
For current Academy students, Jain advises that students make the most of resources available to them on campus—including networking with peers and getting involved—and to not be afraid of making a few mistakes along the way.
"Your time as a student is completely your own," said Jain, "and there's way more value to be found in that than being perfect and safe."