By J. Elliott Mendez
Digital visual effects (VFX) are the name of the game these days. They're everywhere. From nearly every film (live-action and animation) to many of your favorite television shows, chances are you'd be hard-pressed to pick a production that doesn't have some sort of VFX woven seamlessly into the viewing experience. It's just as likely that you've also been watching the work of Academy of Art University School of Animation & Visual Effects (ANM) alum Heather Abels.
With over 20 years of VFX experience in the film and television industry, to say that Abels has an impressive résumé would be reductive. In fact, she has been responsible for bringing some of the most acclaimed productions of the past two decades to life: major projects like "Avatar," "Big Hero 6," "Moana," "The Fate of the Furious," "Game of Thrones," and most recently, "Encanto" and the African American Film Critics Association (AAFCA) 2023 Best Animation Feature award winner and Annie Award-nominated "Wendell & Wild"—and she did it from home.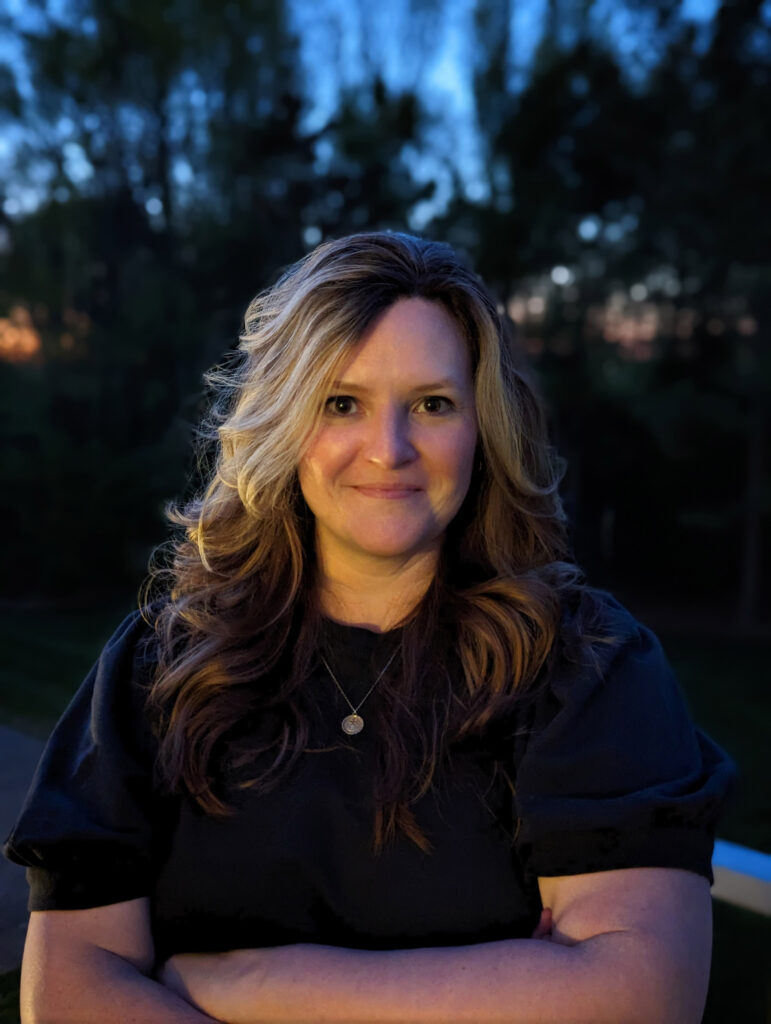 This pre-pandemic fact was further underscored by ANM faculty Jess Madsen. "Anyone entrusted during that period of time to be able to work at home, when everyone else was told it's not a possibility, you had to be excellent," said Madsen. "Secondarily, you knew that secrecy was the utmost [priority]. Ultimately, if it got out that you were working on a particular project, companies would revoke your privileges to do so in the future."
When Art U News caught up with Abels to chat about her success and what standing outside the norm feels like, it was striking how she presented herself. Abels remains incredibly humble and protective, even about her artistry, experiences, and career accomplishments, as well as the friends she's made along the way. But being humble is just one part of her secret sauce. The others, much like the "Fast and Furious" franchise, are all about family and a pact she made with her thesis partner way back when she was a student at the Academy.
Your experience at Academy of Art University, how do you think that has shaped how you've navigated the film industry to date?
I think you're always a little bit naive when you're in school about how things might work or that you're gonna learn something once and you're gonna know it forever. But the reality of our industry is that it is constantly evolving and changing, and you are constantly learning. So if you are the type of person that is going to get frustrated learning new tools or techniques in school, you're probably not going to enjoy it on the job, either. But if you are the kind of person that just loves problem-solving and troubleshooting, balancing both the technical and the creative side of things, making them work technologically, but also look very pretty, then this is something that you would definitely enjoy because every day is solving a puzzle, troubleshooting, solving another puzzle, troubleshooting—iterating.
[It's] really an art you have to master on the job. I think really being a very good listener is key. So a lot of students are already great at that. I graduated a long time ago. You're always going to get notes. You're always going to be iterating. You're never going to get it right the first time.
I wonder if you can take me back to when you graduated. Where did you think you were going to go from there?
I started working when I was still in grad school, so I only stopped working so that I could finish my thesis, so I was probably thinking, "God, please let me get through this thesis." That was the hardest thing I had done ever. I think it was harder than having kids.
I did a joint thesis project with my partner. So you know, it was an extra-large thesis project, and wanting to do that justice, and having a little bit of experience at that time, meant that we set the bar higher even for ourselves because we knew the longer you work in the industry, the more you get a taste and an eye for what looks good. Your bar is constantly being set higher and higher throughout your career as an artist and as a creative.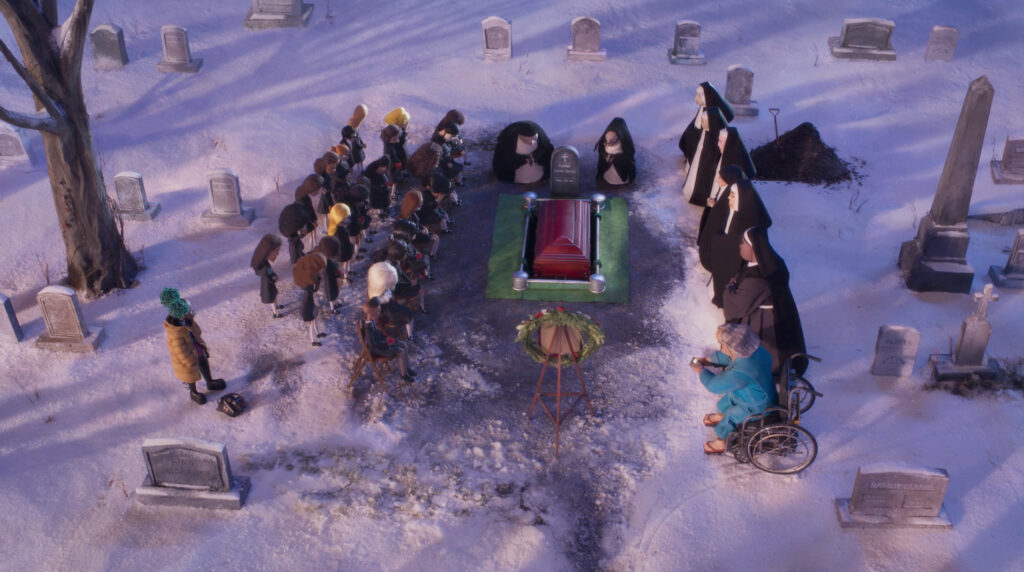 You mentioned being an artist and constantly getting better, constantly evolving. Does that apply to the process as well?
Well, in the olden days, before I got started, matte painting, like on "King Kong," was done on glass, and it was filmed live in camera. So there'd be a plane of glass between a set or footage and a camera. It evolved on "Star Wars." They would paint on Masonite and film things separately and composite them later.
So a lot of people still think that matte painting, which is painting backgrounds or any elements really, still has to be very 2-D. But now we can project on 3-D. We can use cameras. Everything can be stereoscopic. Matte painters have evolved to be really set extension artists. So it would be painting and compositing, and some 3-D, and rendering and environment work, that can be all combined in one artist sometimes.
At what point during the production do you get called in?
I've worked mostly on feature films and commercials where the artists, and even the supervisors at that level, are coming in afterward, and we're doing shot work. So they might shoot people on a green screen, and we have to fill in the background, or maybe there's no shot at all because it's all going to be matte painting. We'll just sort of get a brief, and you start working from there.
Is there a project that comes to mind as being either the most challenging or taught you the most, or pushed you to a place you weren't sure you could go artistically?
Well, I would say my most recent project on "Wendell & Wild." I started out as the Matte Painting Supervisor, and then I ended up stepping in as the Visual Effects Supervisor, and I did not expect that; that's not a very common path for matte painters. So I did learn a lot doing that, mostly in trusting myself and my judgment.
I'm very proud of everything that we got done on that show. So I would say that that one was a really big accomplishment for me outside of my comfort zone.
But it's not necessarily about the projects you work on or the shots you work on. It's about the people that you are collaborating with and your communication with them, and how you work together as a team.
Let's talk about that. Are there people that you stay in contact with that push you in a positive way to expand your artistry?
Yeah, one of the joys I've had in my life is working at places with other really incredibly talented people. It is so easy to respect them, and then also, hopefully, their respect is returned. Some of that comes from them being willing to share their techniques or their approaches so that you can form your own ideas.
I've been really lucky. You really only get that now when you get to work with those people a lot. So pre-pandemic, that would have been the fine folks at Rhythm and Hues [Studios]. I [also] had excellent colleagues, very talented folks at Matte World [Digital] and Disney, and now I'm at Powerhouse [Animation], and they are very talented as well.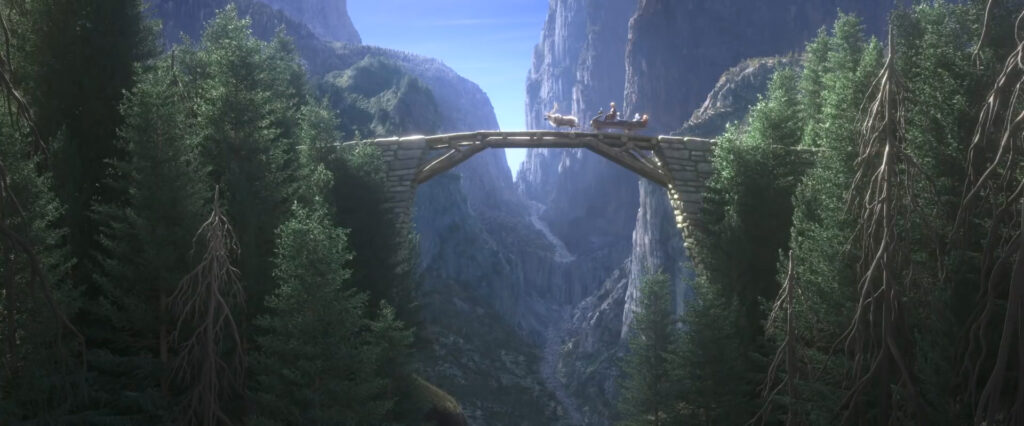 Did the pandemic make that collaboration more difficult?
Well, I apparently was ahead of the curve because I started working remotely back in 2015. My children were very little, and I needed to be more available to them, and I still wanted to work. So at that time, I worked remotely. Part-time. As they've gotten older, I've worked more and more.
But the pandemic opened that world up for working remotely at bigger places. So I was able to work, you know, on "Wendell & Wild" for Netflix remotely. [That] was a game changer. I was able to work on "My Little Pony" remotely, I was able to work for Disney's "Encanto" remotely. That never would have been possible before the pandemic. Even now, I don't know if it's possible now because things have kind of gone a little bit back.
But my work at Powerhouse and a lot of big companies have pivoted primarily to online remote work, which I think is very accommodating for people who do have families, and they want to be able to say "hi" to their kids.
I can definitely relate to that struggle.
If you're working long hours, at least you can duck in and out and say good night, or you're like, I'm gonna pop out and have dinner with my family. You're not at work for 12 to 14 hours. You still get to see and experience your family in between.
So for me, as a woman, that is important, and I really value that opportunity.
How common would that opportunity have been before the pandemic?
I don't think that's very common for matte painters to do that. But like I said, I've been very lucky to work at amazing companies with a lot of people. Maintaining those connections really helped me as I pivoted.
I used to keep the fact that I was a parent to myself because there are still these notions—or perhaps I perceived that there are notions—that if you are a parent, especially a mother, that you're not able to work and take care of your family.
Obviously, when I was working at companies, I was pregnant when I interviewed, so you know they all know you're going on maternity leave and everything. But the way you are treated, the way that promotions can be promised but withheld because you're pregnant. You just know that being a new mom; you can tell how it's different for new dads.
But now, we've started to see a lot more dads with newborn babies in their arms attending meetings. We're seeing parents with their kids getting interrupted [that are] supervisors. And so I feel like it's really taken some of the stigma off of parents or mothers. "I've got kids. I'm going to pick up my kids." Now, I just feel a lot more liberated to say that.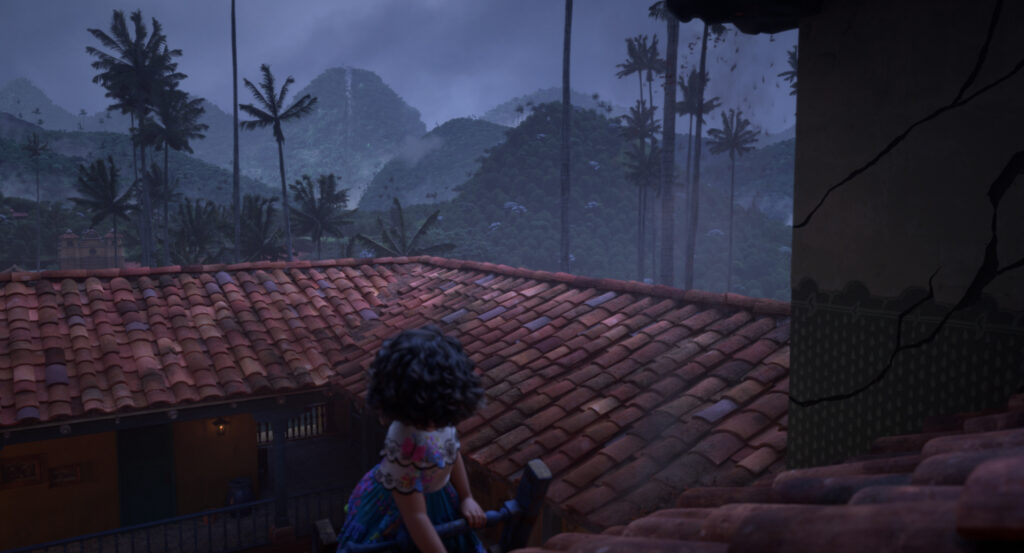 I imagine there will be those reading this that may feel themselves in a similar situation, and do you have advice for dealing with that reality?
My advice is to live your life. My husband was my thesis partner. So it really helps that we both do the same thing or that we were in the same industry. We made a promise that we were never gonna move apart from each other, long-term, for work.
That's not a choice everybody has the luxury of making. We made sure that where we were living didn't exceed one of our incomes so that if one of us should be out of work, we weren't forced to relocate. Now that's because we were also a dual-income family. If you're the sole provider, sometimes you're not left with much choice, and you need to relocate to find that job. But it gets a little bit easier now with remote work.
I think everybody has to carve out their own path and stay true to what they want, and if they're excited to move to another country, take this opportunity to do it. This industry is worldwide. You can live almost anywhere if you want to. London, New Zealand, Australia. There are so many opportunities. You just have to stay humble. Stay excited. Keep learning and find joy in what you're doing.
And find your tribe?
That's right, and remembering that they are your tribe, so you wanna remember that they all talk. They might not all work together, but you know what you do on one job can impact your next show or your next job.